I did something a bit different on Monday. I took the day off work and headed south to my girlfriend's house for an impromptu pajama party. Carol's husband went and abandoned her for a few days (business trip), so she invited Tracey and I to come and hang out.
Carol, Tracey and I don't see nearly enough of each other throughout the year. We hardly ever even talk on the phone. So we had lots to talk about and catch up on.  We pigged out while we chatted, of course.
I'm still practicing with my camera, and I took lots of pictures of Carol's cats, which I will share some other time. Ironically, I didn't take any pictures of the three of us, even though I had wanted to. The good news is, our annual girlfriend getaway is coming up, so I'll be sure to get some new pics of the three of us then. Here's a shot of Tracey and Carol from last year's trip.
I did take a small detour on the way down, however. I was looking for the Merkle Wildlife Sanctuary but ended up at the Patuxent River Park instead. We'd had some pretty weird weather the previous day or two (warm, windy and with lots of rain). The storm clouds were clearing out, leaving blue sky and white, puffy clouds in their wake. It made for some pretty cool pictures. In my opinion, anyway.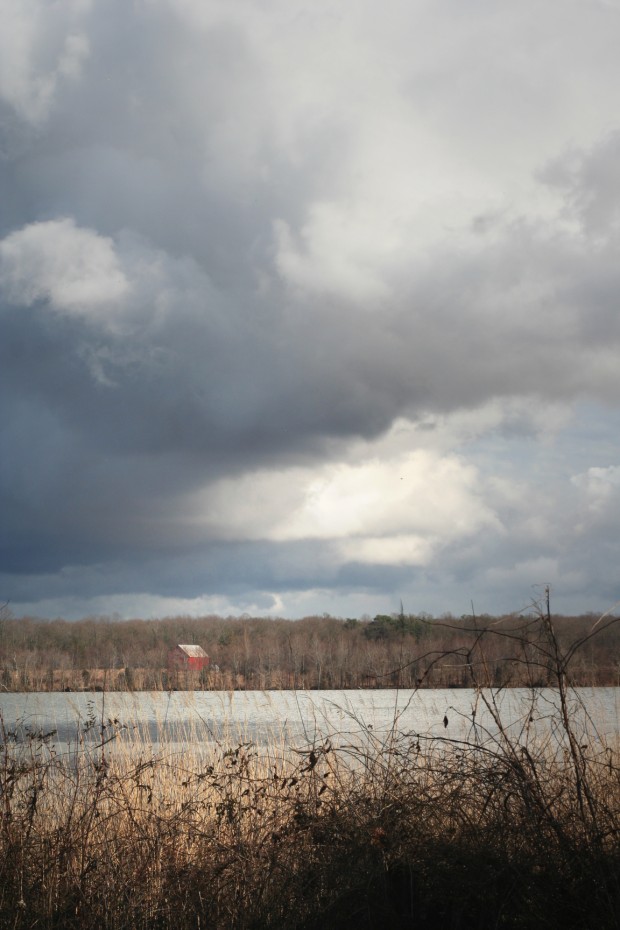 I really like this image (above). When I showed it to Hubby and asked if he liked it, he pretty much said, "Eh. What's so special about it?" I think it's quite dramatic. But, like I told Hubby, appreciation of true art is in the eye of the beholder.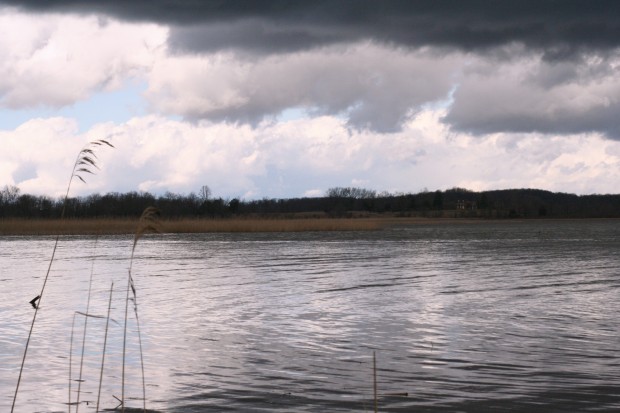 In this shot, you can see what breeze remained ruffling the water. We'd had so much wind and rain, that water levels were pretty high.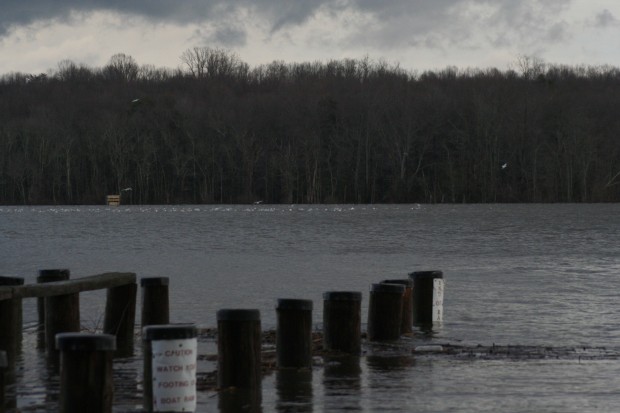 I couldn't resist taking more pictures of the dramatic-looking sky.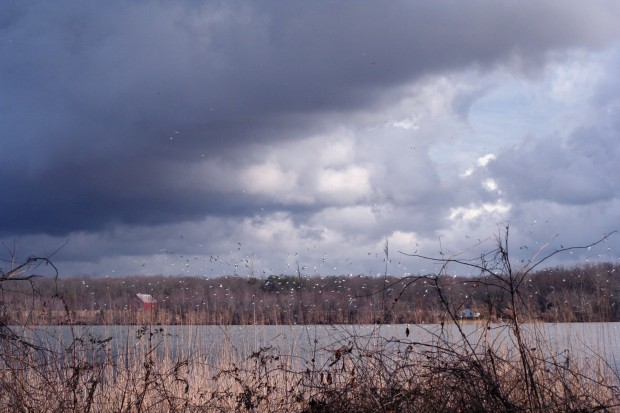 If I hadn't told you the storm clouds were moving out, you might think I was about to get soaked.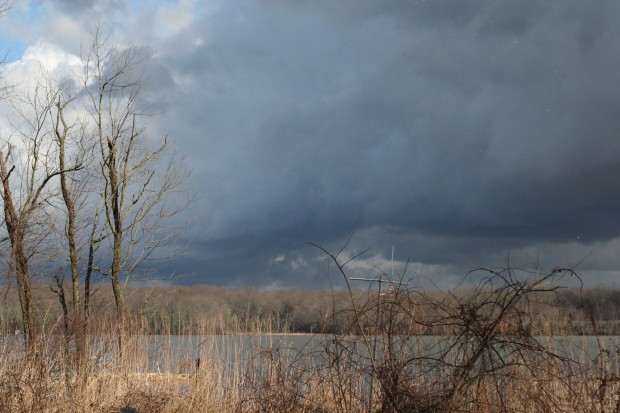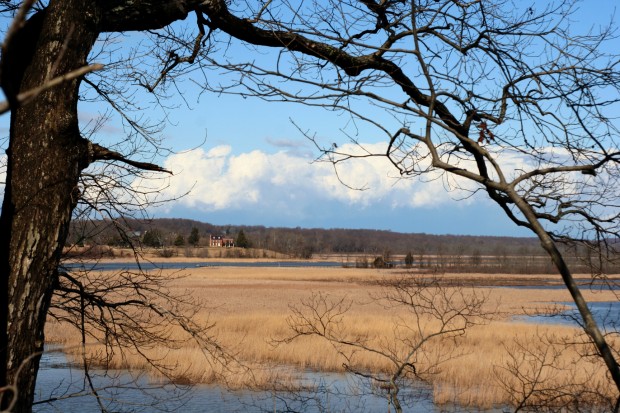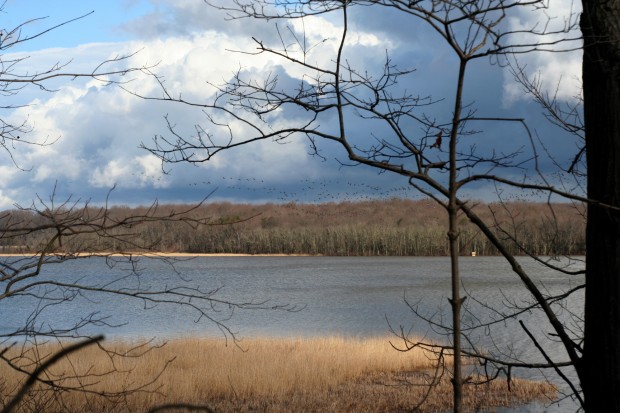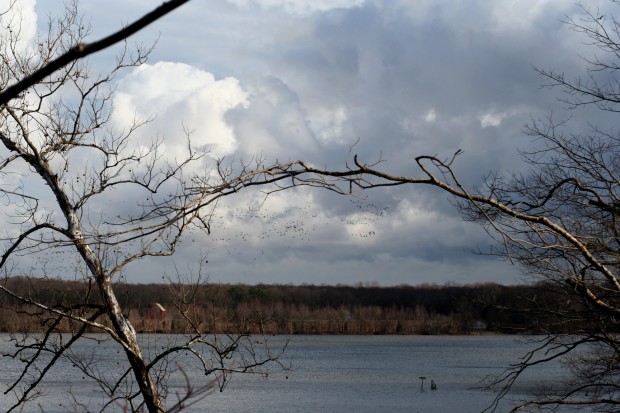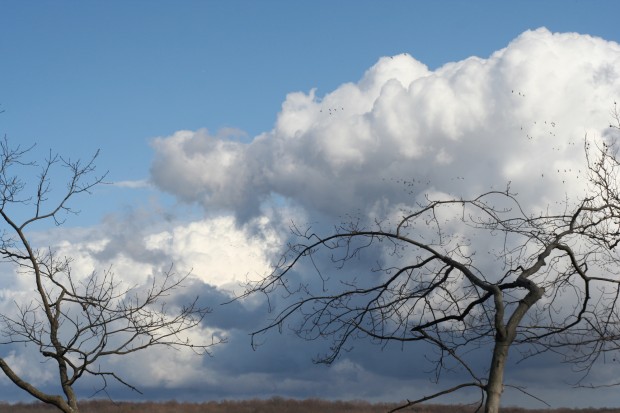 I hope you enjoyed my little detour as much as I did.
Here's some not-so-riveting coverage of our recent bout with weird weather, courtesy of the Hampshire Review. That's the local paper in our little corner of West Virginia…
Our house is on a hill, so no worries there. I'll have to check to see if Buddy's family got washed away.