For the last 10 days, I've focused on snow, dogs, more snow, dogs, more snow, the food we eat in the snow, dogs,  snow, critters the dogs chase in the snow, etc. It's gotten a bit, um, repetitive.
But not today. Today I actually get to focus on people. People that came to visit Hubby and I today. Wanna know who?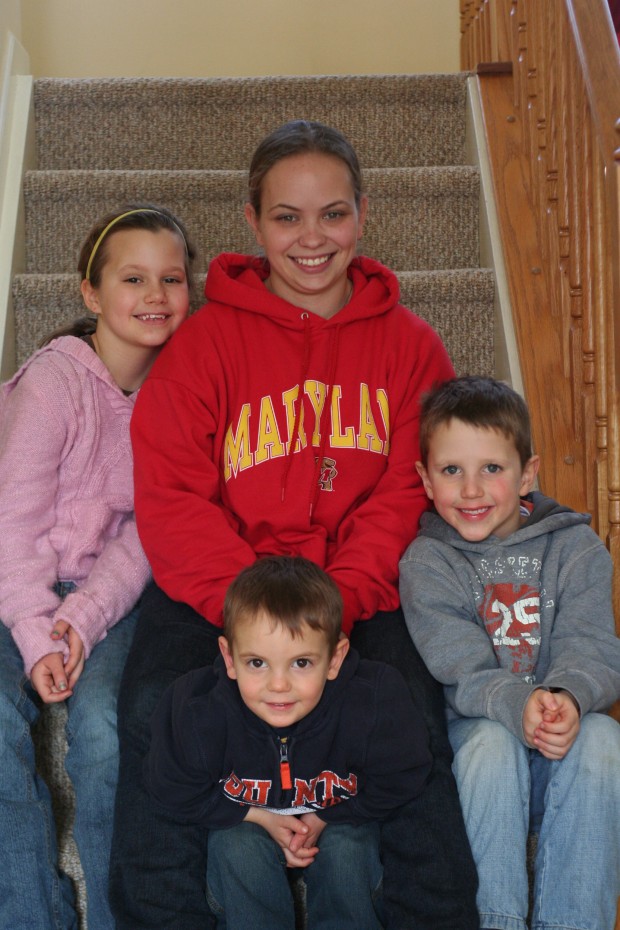 Amy and her kids. I didn't have a lot of time to spend with them, since I don't get snow days, but I did manage to get a few good pictures.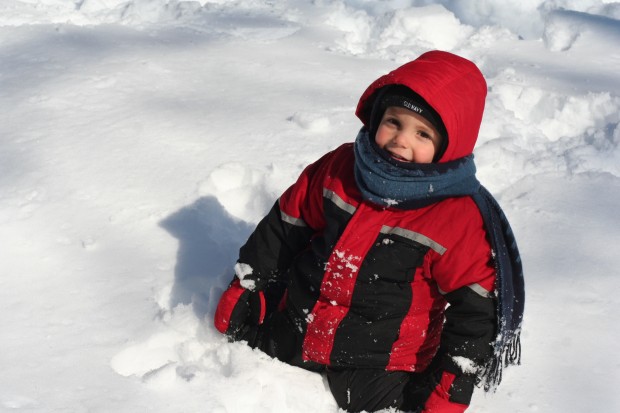 Um, most of the pics are of the kids playing in the SNOW. Sorry. That's why this is only sort of a change of pace.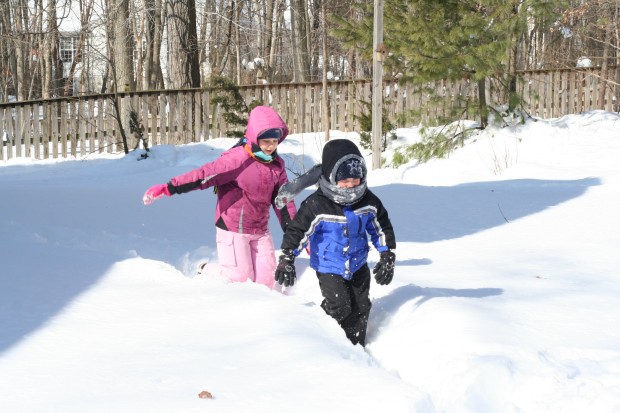 There's quite a network of dog trails in our backyard. The bigger kids didn't have too much trouble navigating.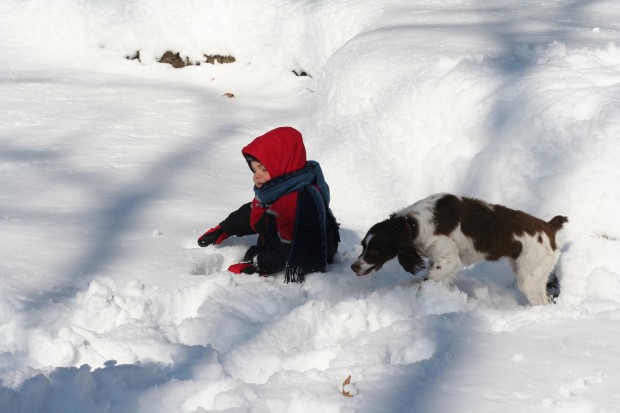 Remember, we've had 45 inches of snow. I don't know how tall Joey is, but he's nowhere near that tall. The little guy was struggling.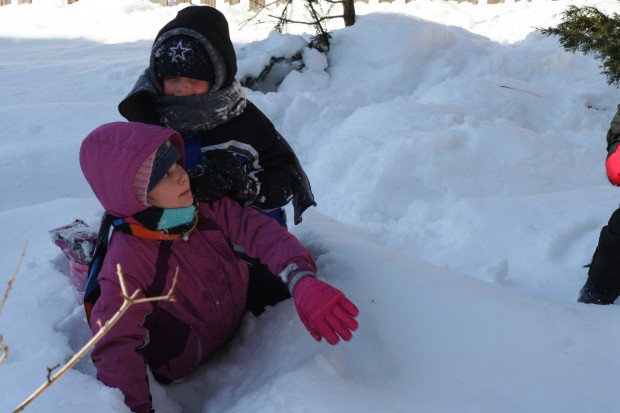 I was leading the kids through the network of doggie trails. We were at the other end of the yard when Joey said, "G. My go inside." He was tired of struggling through the white stuff. So tired, that he decided to go off trail for a short-cut. Big mistake. The trails are compacted and relatively easy to walk on. Joey isn't very heavy, so he didn't sink too much. Until he laid on his belly and slid off the wall into virgin snow.
As you will see in the following image, he got stuck.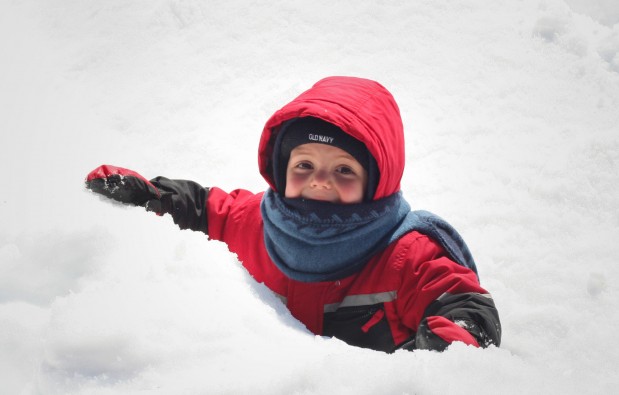 I had to doctor the image a bit. Joey was not too happy about being stuck in the snow and he was panicking, so I didn't have time for adjustments and my image was severely overexposed. After a couple of tugs on his arm, I did manage to pull him out. Unfortunately, one of his boots was left behind so Amy had to come to the rescue.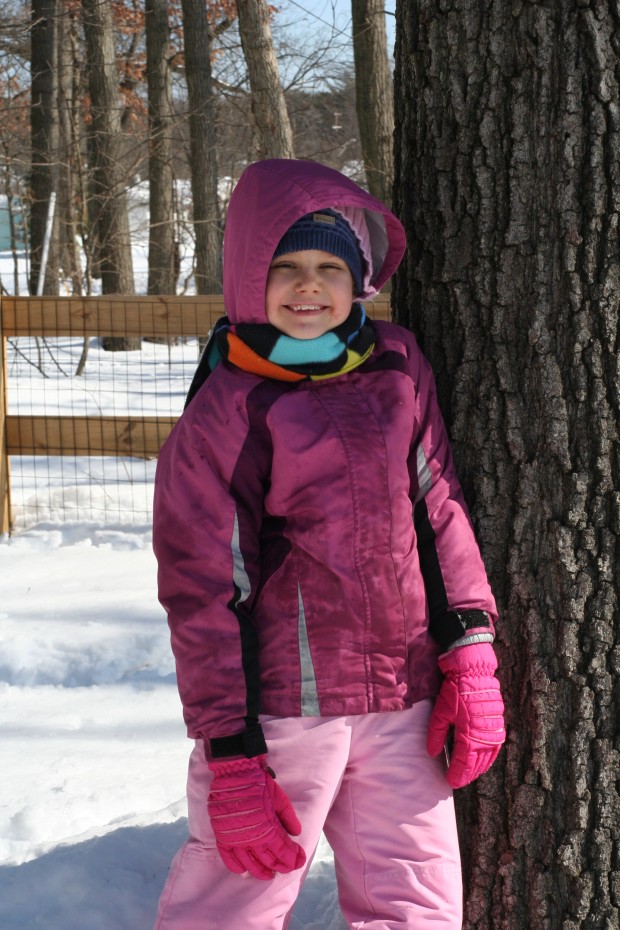 Joey was perfectly happy to go back into the house with Pop.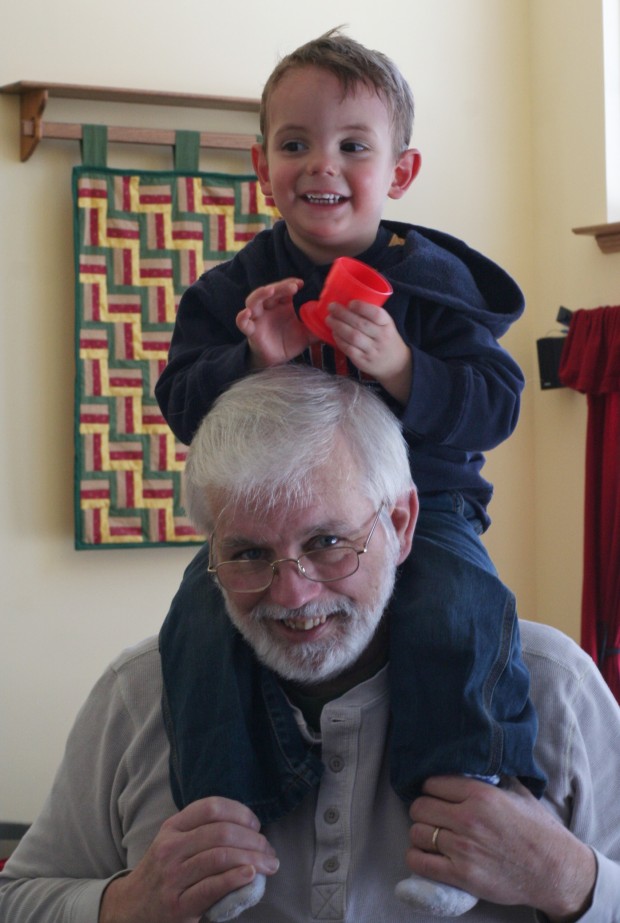 To see the rest of the shots, you'll have to visit my Flickr page. Sorry, but it would take an eternity to post all of them here.