There's more than one reason I spend a lot of time on the computer. It's not because I'm doing stupid (boring!) stuff like reading the news or something else that might remotely be considered educational. It's because there are all these people in my computer that I have to keep in touch with.
Like my oldest daughter, Shannon, who recently moved from my real world life into my computer. And the Pioneer Woman who totally made my day by providing a free download of one of her cow pics. We can't forget all my doggy friends I connect with primarily through Facebook. (I can't give you a link to those folks. Sorry.)
I have quite a few Flickr friends, too. A Flickr friend is someone who also uses Flickr as a photo sharing site that takes pictures I really, really enjoy looking at, commenting on, etc. There's Nikographer Jon (great nature pics), Kuskaluna Steve (Alaska pics), Alaska Dave and Songwoman (AK Dave's wife) who both take great Alaska pictures, which typically feature lots of wildlife. There are others I am not going to list because I don't know if those links will even work for my readers. I hope they do, so you can see their stuff, but some people have protected their images (for good reason) by limiting access to recognized contacts like me who they know will not steal their stuff.
I have to mention Brutal Goddess, however. She takes a wide array of pics. I don't like her just for the pictures she takes, but also for the person that she is. Don't get me wrong, she takes great pics, too. She just isn't easily qualified when talking to Hubby like Jon (the bird pic guy) or AK Dave (the Alaska guy). Brutal Goddess, aka Chris, has slowly been revealed to me over the years through the pictures she takes, comments she makes on my pics, comments on Facebook, etc.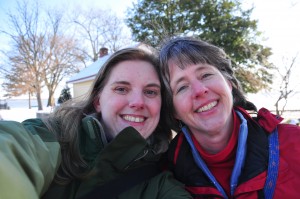 I need to shift to past tense here and say she wasn't easily qualified, because now I can say, "You know, the one I actually met in person."
Yep, we actually met face-to-face this past weekend. Her name is Chris. She lives in Colorado now, but she grew up in Delaware. She moved to Colorado after marrying one of the people that used to live in her computer. (Not all Internet connections are bad, folks. One just must be very discriminating and smart about who you connect with.) She comes to Delaware periodically to visit her family. During this trip, we were finally able to arrange a meet-up.
I have to say, it was quite surreal. I mean, I have been looking at this woman's pictures for a long time. Reading all about her family, too, on Flickr and Facebook. So, before I even met her, I felt like I knew her. And I had never even heard her voice until Sunday morning. When we finally did get together, it was like seeing an old friend. The only surprise was that she's actually taller than me, which I loved.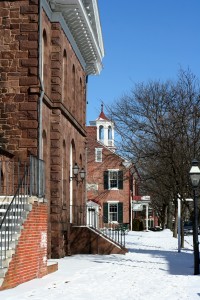 Anyway… we met up in Old New Castle, Delaware, which is where she grew up. We were going to go to the Bombay Hook Wildlife Refuge, the place Nikographer Jon introduced to me through pictures, but it was too cold. We would have frozen walking around a wide open marsh. So we walked around Old New Castle. Does it seem as strange reading "Old New Castle" as it feels saying, "Old New Castle"?
Despite the fact that it was pretty darn cold, it was great place to explore. We were able to chat as we walked. We both stopped often to take pictures of odd little things we'd seen, which was sort of cool. I usually hang out with non-photographer types who, after a few unexpected stops are all like, "Why do you keep stopping?" And "what could you possibly be taking a picture of?"
I felt like a complete doofus later when I realized we'd spent most of the day together and I hadn't taken a picture of her. Luckily, she did take that long-arm shot of us that is shown above.
Even if I didn't take any pictures of Chris, I did capture quite a few other images that I like, which I'll share below. It was a very nice little town. It felt a lot like Annapolis, Maryland, but it was a bit more spread out.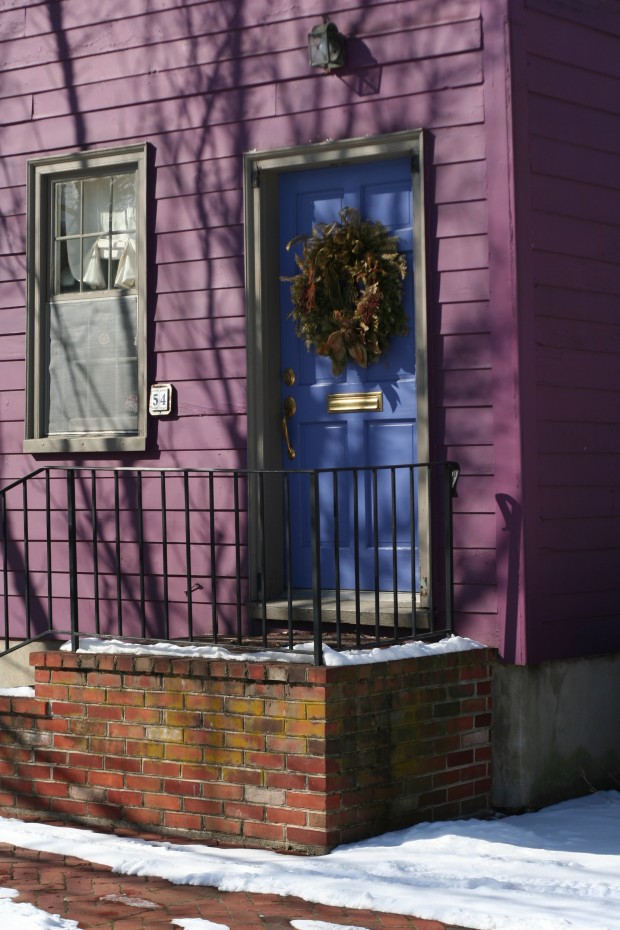 Kathy Spice, I thought of you when I took this one. I even told Chris about your fascination with doors. She also has a friend who is similarly compelled to photograph doors. 🙂
There was a lot of interesting-looking brick there.
And some funny signs.
There really was a lot of interesting brick, if you're the kind of person that finds brick interesting.
Even the cemetery was nice.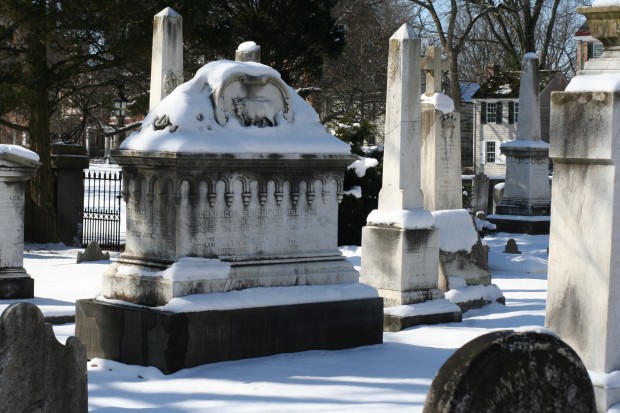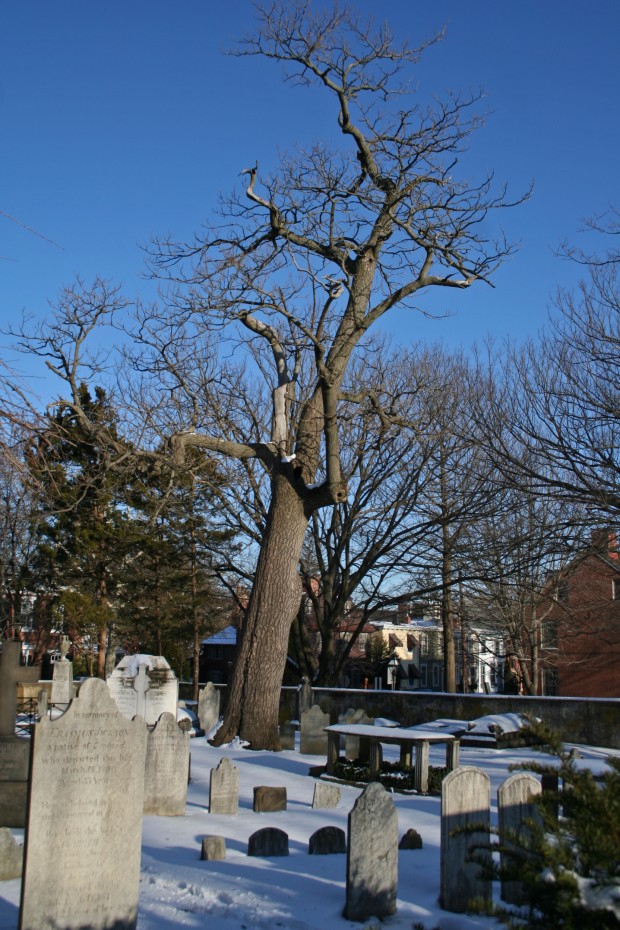 All in all, we had a great day. Even if it was cold. The company was fantastic. It's a shame she is flying back to Colorado today. We'll just have to make sure we plan another rendezvous during her next Delaware visit.
To see the rest of my pics, visit my Flickr page.
How can you not love a town where people are able to laugh at themselves?