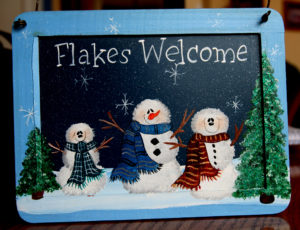 I woke up this morning expecting to see some snow. At least a little bit.
But there was none.
I suppose later I will have to don my magic snowman pants, and my snowman turtleneck and my snowman sweater so I can go out into the backyard to do my special snow dance.
Hubby says there's still more snow on the ground leftover from the last storm than we usually get in a typical storm.
But that stuff is old. And dirty.
I was really hoping for some fresh, new flakes.
I'll let you know how the snow dance goes.