We went to the WV place for the first time since the two blizzards hit. It was a last-minute decision, made only after we got word late in the week that our road and driveway had been cleared. Since we'd already promised Amy to help her with the kids on Saturday, we couldn't drive up until Saturday evening.
Despite all the snow, the dogs were thrilled to be back. I was, too.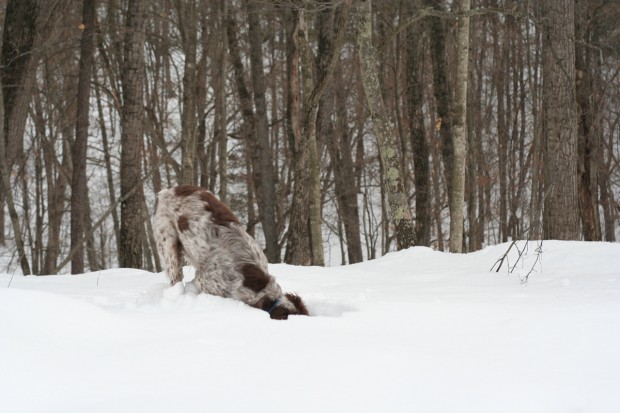 K was digging and digging and digging. I figured it couldn't hurt to let her dig, what could she find under all that snow?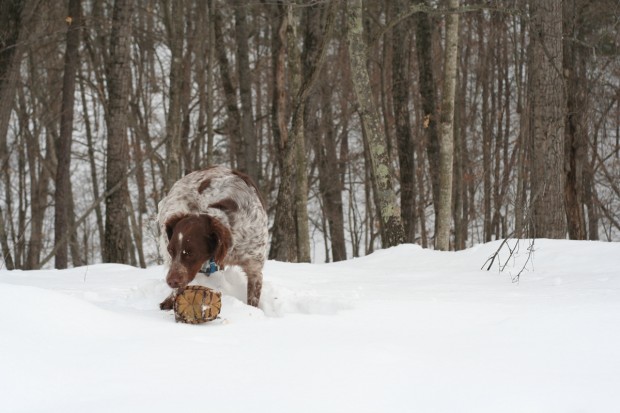 I guess she showed me!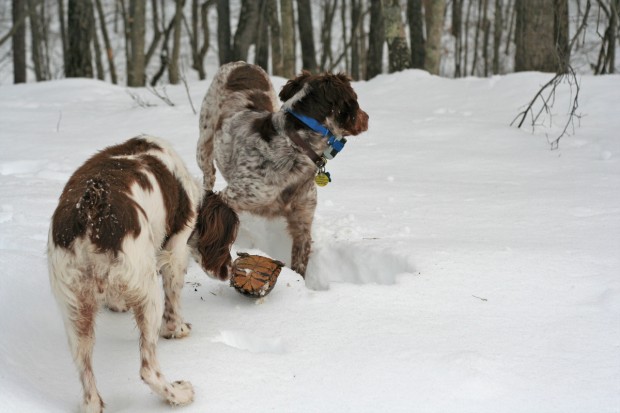 Once the turtle had been uncovered, I knew the next step would be one, two or even three dogs eating a turtle for lunch. Unless I intervened.
Upon closer examination, I decided the turtle was actually dead, not just sleeping (aka hibernating).
I had three disposal options.
Toss the turtle into the woods (the dogs would just go and get it)
Carry the turtle back to the house and dispose of it there (the dogs would be fighting me the whole way to get at the turtle)
Place the turtle out of reach
I elected option number 3. When you are in the woods, the most convenient out of reach places are the trees.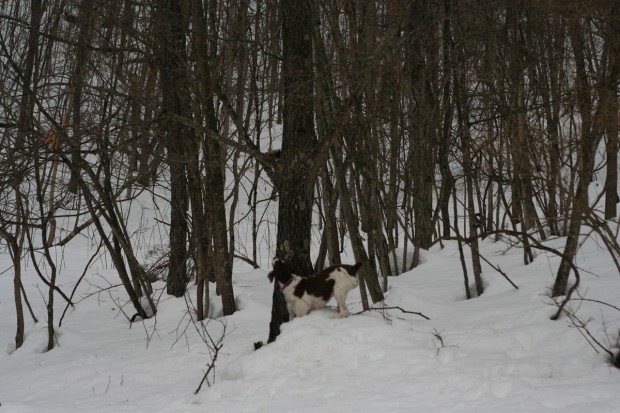 Hubby is convinced the turtle is not dead, but hibernating. It's going to wake up in the Spring and be all like, "How the Hell did I get up here? That must have been some crazy Winter."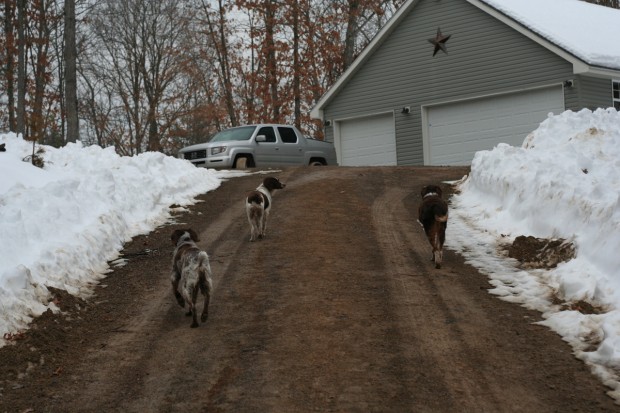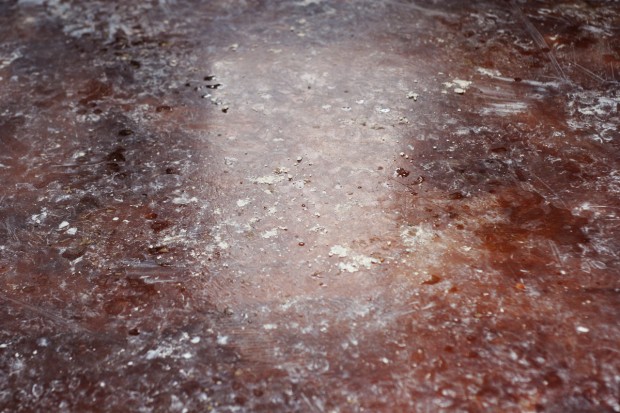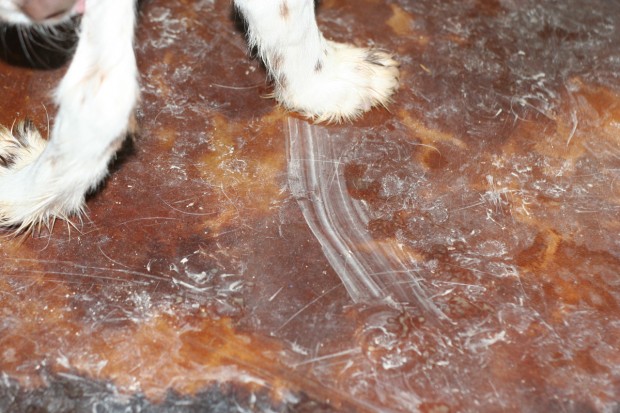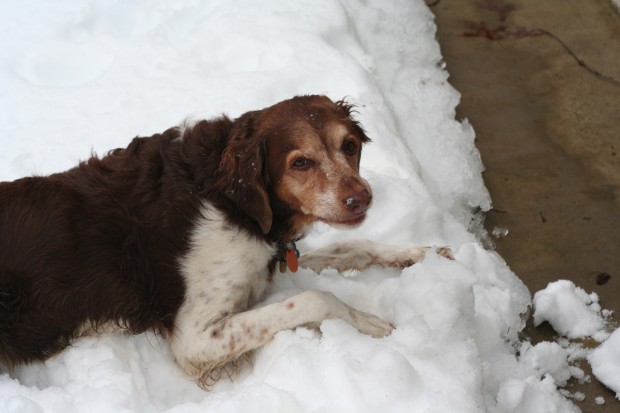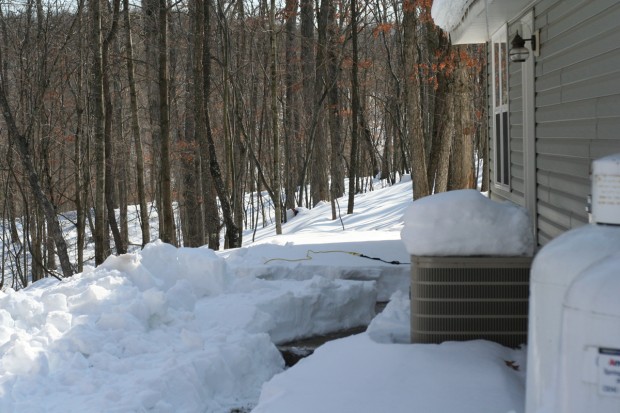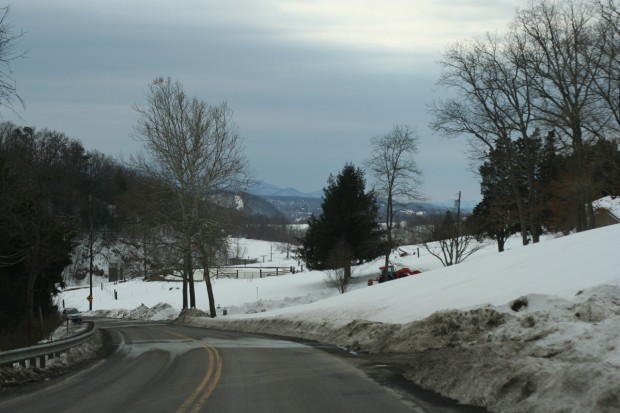 As much as I love our WV house, I am totally dreading the next visit. Some heavy-duty cleaning will most definitely be required.
Hopefully, by then, the snow will be gone and the ground will be dry. I know the girls agree. Walking on snow that either has a slippery frozen crust that they crash through or, mostly during midday, has the consistency of a giant slurpee really wears them out. Here's some video proof.
The next snow storm, which is pending as I write this, has shifted. Latest predictions have us getting between 5 and 8 inches. But it's one of those storms where there are an awful lot of different variables at play. We won't know how much snow we're talking about for sure until sometime on Friday when part 2 of the storm has passed.
I, of course, hope for a foot. My friends in the northeastern part of the US might really get walloped this time. We'll just have to wait and see…