Nothing at all of interest has happened around here over the past few days, so I am just going to share some pictures.
But first, I just gotta say, we've had some strange weather of late. As I reported here previously, back in early April we were treated to a spate of days with temperatures in the 80s. Since then, it's been much cooler and far more Spring-like, which is fine by me. I HATE it when we go from bitter cold winters right into sweat-inducing temperatures. Last night, however, we regressed to Winter.
I turned our heat off weeks ago (when it's 80+, who needs heat?). So my poor Hubby has been walking around dressed in sweatshirts, sweat pants and a baseball hat to stay warm. About a week ago, he put the big, heavy comforter back on our bed because it's been rather chilly at night. Again, that's fine by me.
However, when I checked the weather last night and saw the low was predicted to be 30 degrees, I finally decided to switch the heat back on. But, get this, temperatures this weekend are supposed to be in the mid- to upper-80s. I may actually get to play soccer in shorts this week instead of long pants and long sleeves.
Now, for those pics I promised. (NOTE: if you click on an image, you'll get to see a larger, clearer image.)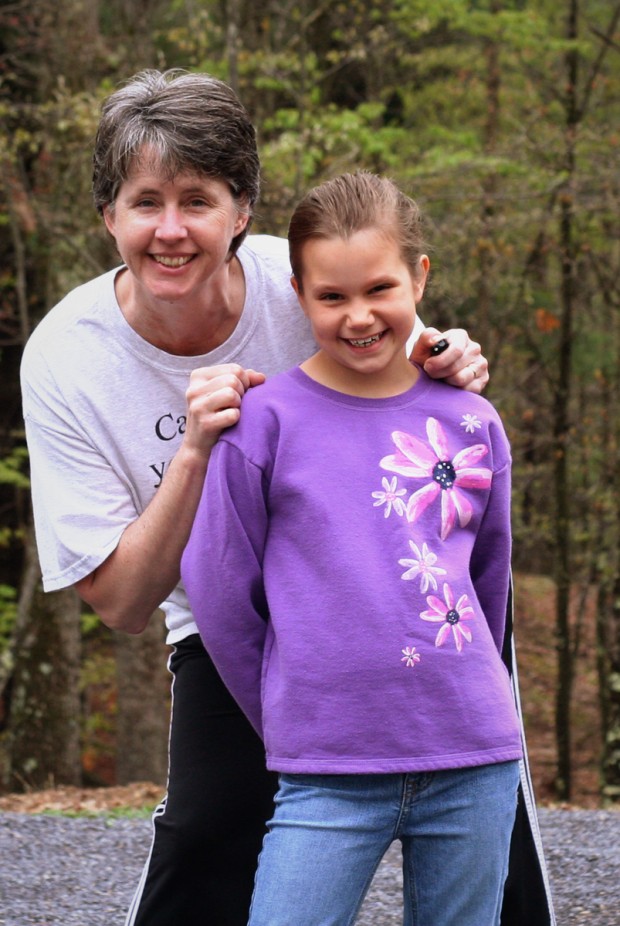 I took this picture on Sunday just before we left the WV place (see the remote in my hand?).
It's been quite colorful around here. Remember the honeysuckle I've posted about numerous times?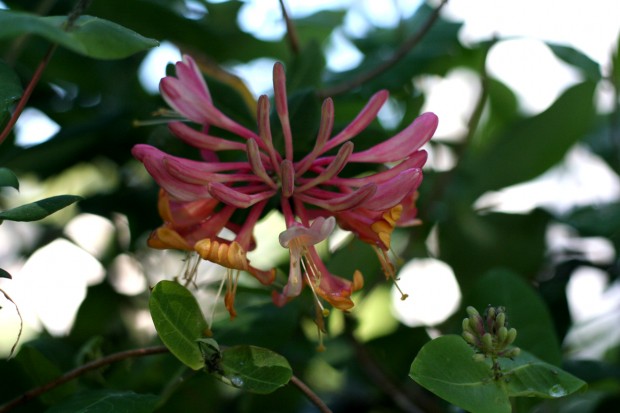 Aren't those cool-looking flowers? The plant is LOADED with buds, too. But you probably won't be seeing nearly as many pictures of the flowers as you might expect because of this…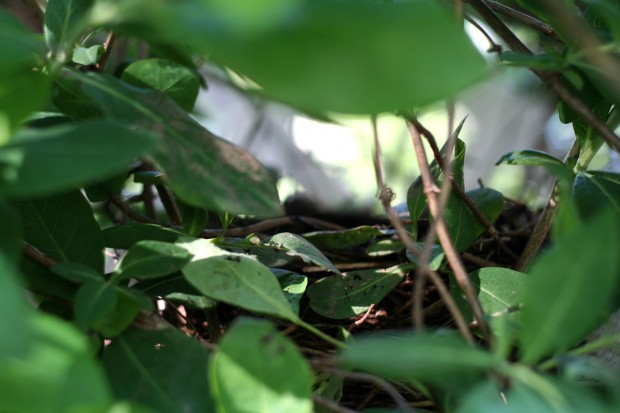 So I might be seeing this soon. (If that link doesn't work, it's because of a Flick permissions issue.)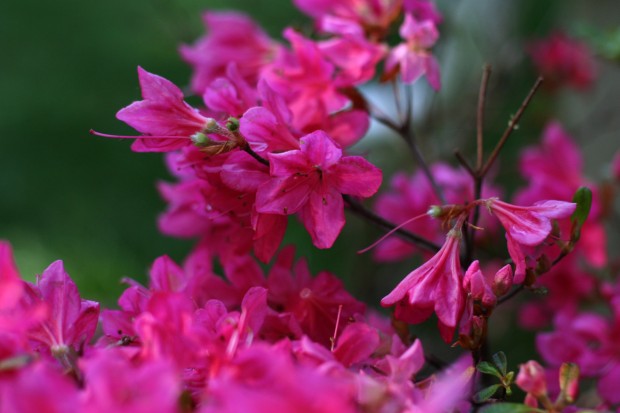 The azaleas, though small, are particularly vibrant right now, what with all the foliage in the yard being so green. The seven truckloads of new mulch Hubby spread around last week also make things look fresh, too.
It was quite nice of this bumble bee to pop in and pose for me, eh?
The Virginia Bluebells are a repeat from my last post. They are not in my yard. But I love the colors in this shot, especially with all the pink pics I have in this post.
The next two shots are from my favorite shrub. It's a variegated weigela. These are extremely slow-growing. I provided that link so you'd get a description of the plant. If you buy one of these in a four-inch pot, you will be VERY disappointed. I'd recommend buying at least a three-gallon size from a local nursery, if available.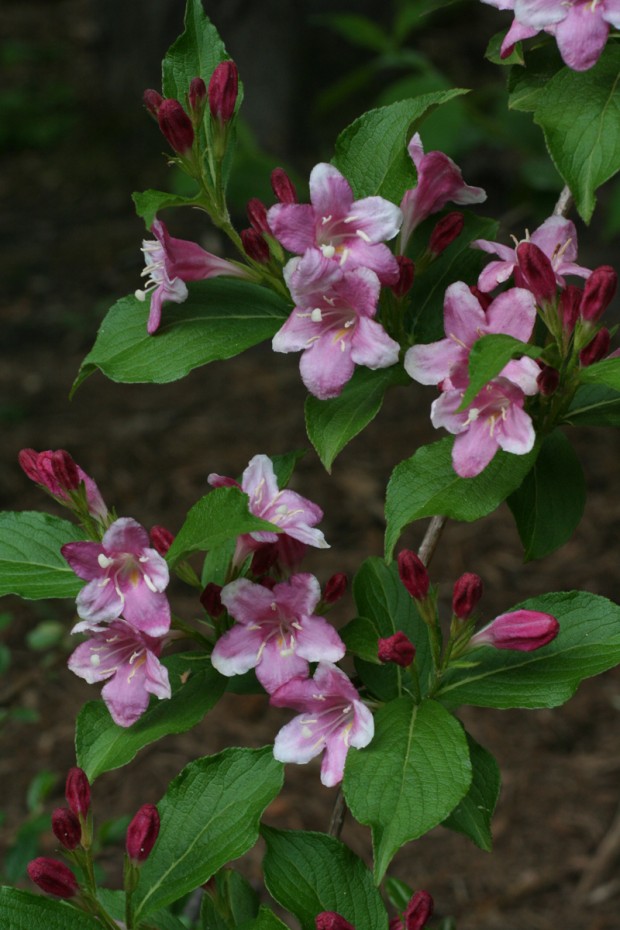 I just love the contrasts between the light-pink flowers, fuschia-colored buds and really green leaves.
I'll have to try and get a picture of the bush from a bit of a distance so you can see the gracefully arching branches. It really is quite lovely. (Lord, I am starting to sound OLD.)
That's it for today. Nothing super-exciting, but I hope you enjoyed the nice splashes of color.