I've taken on a side project lately that I hope may one day become more than a side project. I may or may not tell y'all about it one day. Don't worry, it's nothing Earth-shattering, super-exciting, or anything most of you would care about anyway. That side project, however, requires images. And if there's anything I have lots of, it's images. Right? You know, pictures.
Hubby makes fun of me because I have this horrible habit of NOT deleting the shots I don't want. Because I might want and/or need them one day.
I am a digital image HOARDER. Gasp!
Anyway…
There's this one image I edited recently that I just love. I don't know why. You may not even like it. In fact, you might hate it. But I like it.
I took this ordinary picture of Hubby's grandfather's outhouse…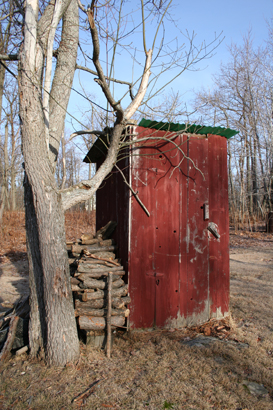 And I turned it into a photo with a vintage look. Except I left the outhouse red…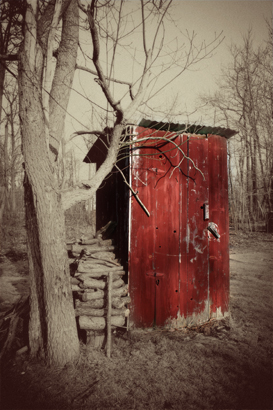 Which of these images do you prefer? The SOOC shot or the one with the vintage look? Here they are side-by-side to make it easier on you.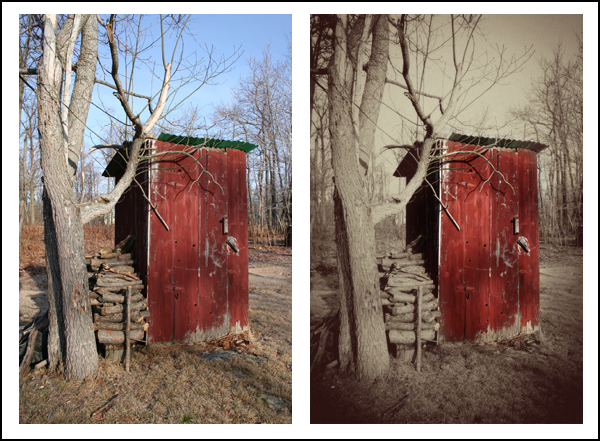 Really, I'd love to know what you think.