Last night, Shannon and I made the trek north to Amy's house to assist with sports practice.What do I mean by "assist"?
Remember, Amy's husband is currently deployed. She and her hubby are both of the mindset that the kids shouldn't miss out on anything just because TJ is away. So they're still playing sports.
Gaige (age 6) plays football. His team has two-hour practice sessions FOUR nights a week at a field about 30 minutes from where they live. Brianna (age 9) plays soccer. She only practices two nights a week for an hour each night. Her field is only about 5 minutes away, but in the opposite direction. Joey (age 3) is too young for organized sports. So he just makes Amy crazy as she drives back and forth between fields and stands on the sidelines while the kids practice.
On Thursdays, both kids have practice at the same time. I told Amy I'd try to help once in awhile by taking one or the other kid to their respective field. Last night, Shannon came along. We had just the right number of adults. Amy took Gaige to football. I took Brianna to soccer. Shannon stayed at the house with Joey.
I did take my camera along, but it was raining off and on, quite heavy at times, so I left it at the house with Shannon. Which is cool because she caught a couple cute images of Joey.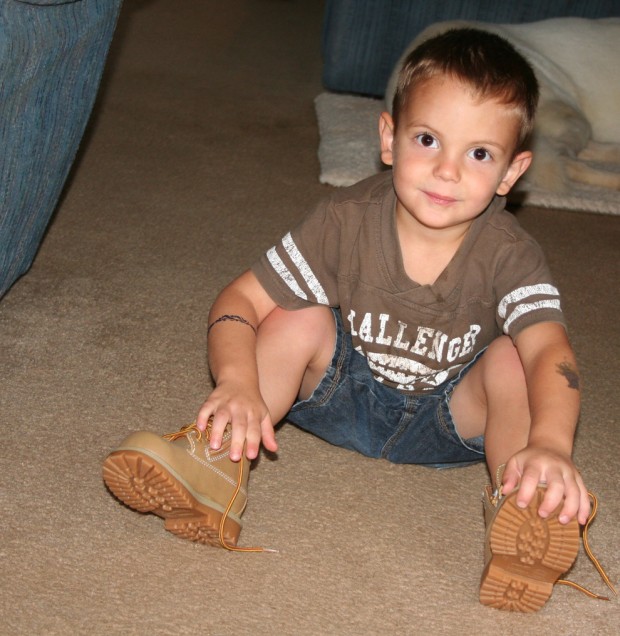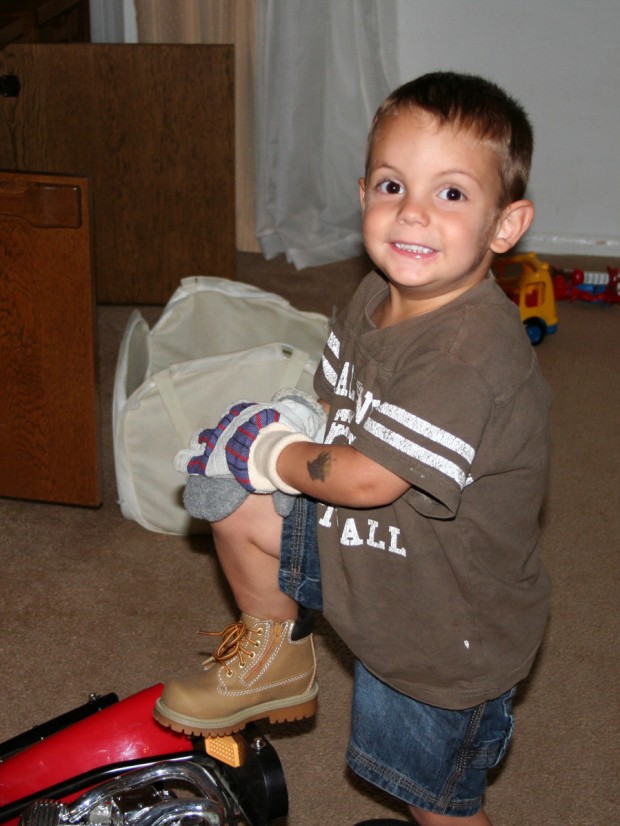 Of course, I didn't get any pics of the other kids. Maybe we'll have better weather next week.
Speaking of next week, Shannon, Amy, and I spent a bit of time trying to determine if last night was our August Thirsty Third Thursday. We were all together, after all, and it was Thursday. But it was only the second Thursday of the month. Yes, we could celebrate early, but we eventually decided that next Thursday should be our August Thirsty Third Thursday.
Why does all of this matter? Because, since Shannon was off traveling the world, our last Thirsty Third Thursday was in September 2009. ELEVEN months ago!
Yes, Amy and I did do some TTTs without Shannon, but it just wasn't the same. When I told Amy we need to make up for lost time, she said, "Does this mean I can expect you both here every Thursday for the next two months?"
I guess we'll have to wait and see…
But look, we DID manage to capture a nice pic of the three of us, together for the first time since September 2009.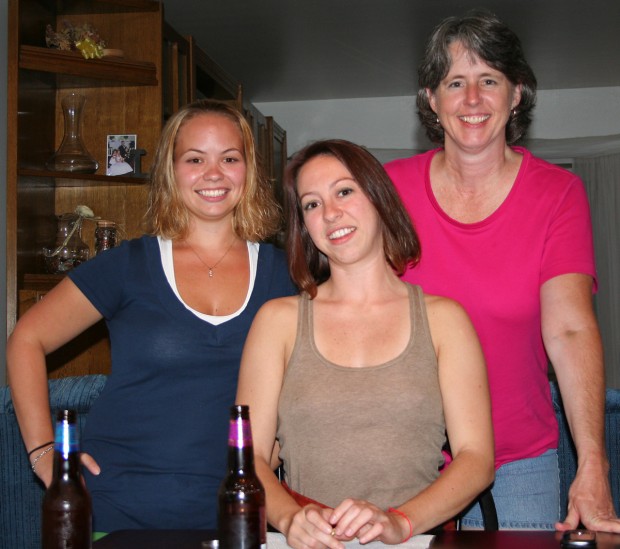 Definitely an occasion worth celebrating, eh?