Over the years, I have experimented with a wide variety of plants. Some did well. Some didn't.
One of my most-successful experiments is the shade garden I planted last April.
It's in a small. triangular spot behind our house where previously only moss and weeds would grow.
In the back is a mountain laurel. (You can see it in bloom HERE.)
There are also a couple of hosta plants and three ferns.
The ferns are my favorite. I think just because their leaves are so interesting.
The ones that carpet the forest floor near the WV place are nice because they're always so green. During the Spring and Summer anyway.
But I really, REALLY love the ferns in my little shade garden. They're evergreen, apparently. They survived three blizzards. And they are huge.
I wish I could remember what kind they are.
Here's a before shot of my little shade garden. (Sorry, you have to follow the link to see it.)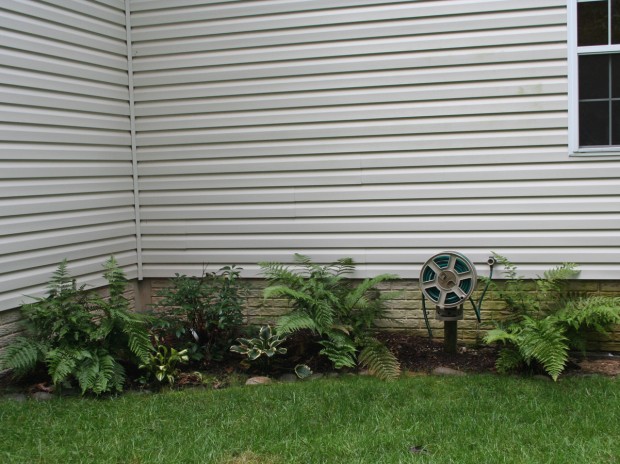 I do realize those before and after shots aren't the most-exciting pictures.
But take a look at these fern close-ups.
They look MUCH better large, which you'll experience if you click on each picture.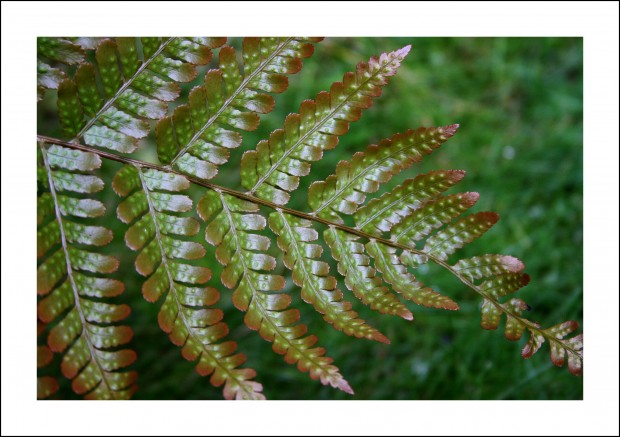 # 1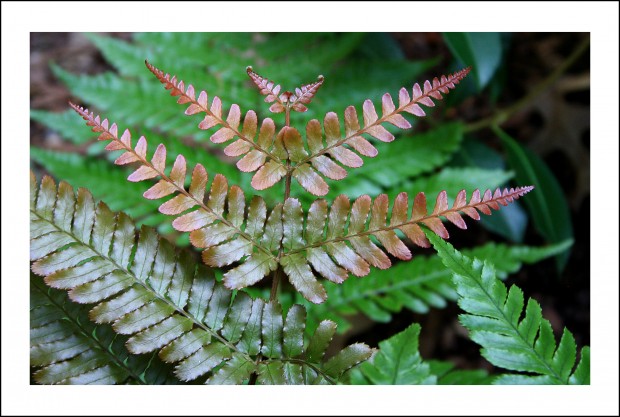 # 3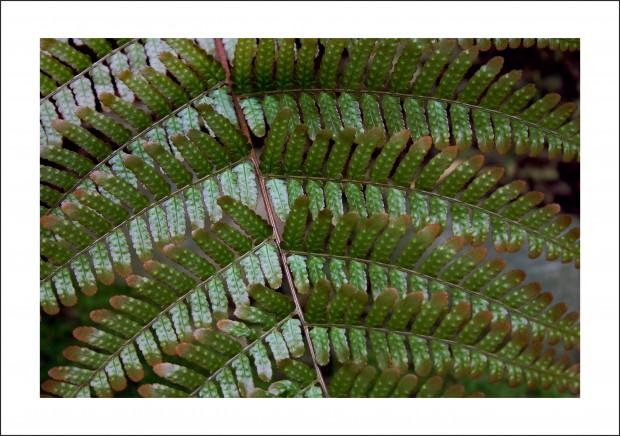 # 4
Cool, eh?
Which one is your favorite?
I like #3 best because it sort of looks like a giant bug. And I like the different colors of the leaves.
What do you think?