I'm not a morning person in the sense that it takes my brain a bit of time to start functioning properly after waking. But I AM a morning person when it comes to photography. Like any self-respecting photographer, I LOVE the morning light. Although I haven't participated in You Capture much recently, I have been looking at and enjoying many of the pictures captured by other participants. S0 I decided it was about time to get some images of my own back into the rotation.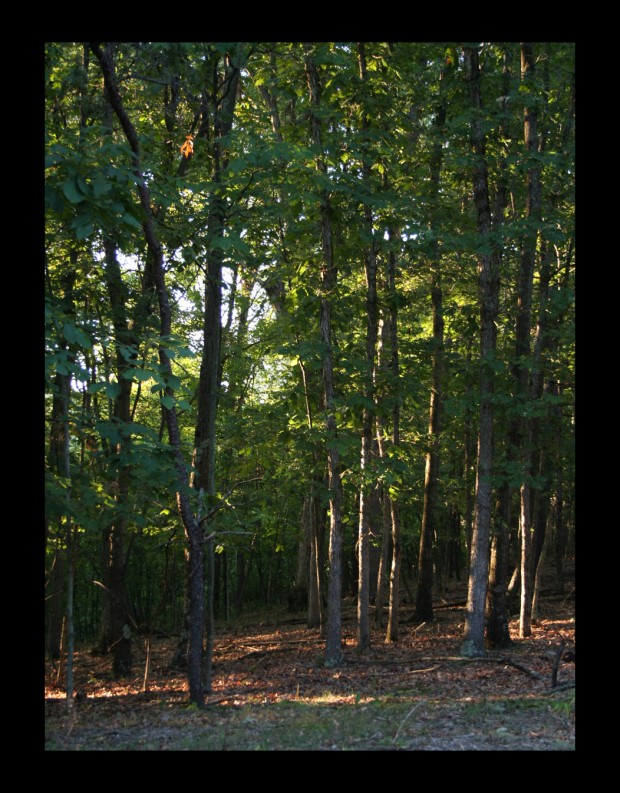 The focus on the above shot is nowhere near as sharp as it should be. I decided to share it anyway because it's a very good example of the morning light peeking through the trees AND the softness of the light.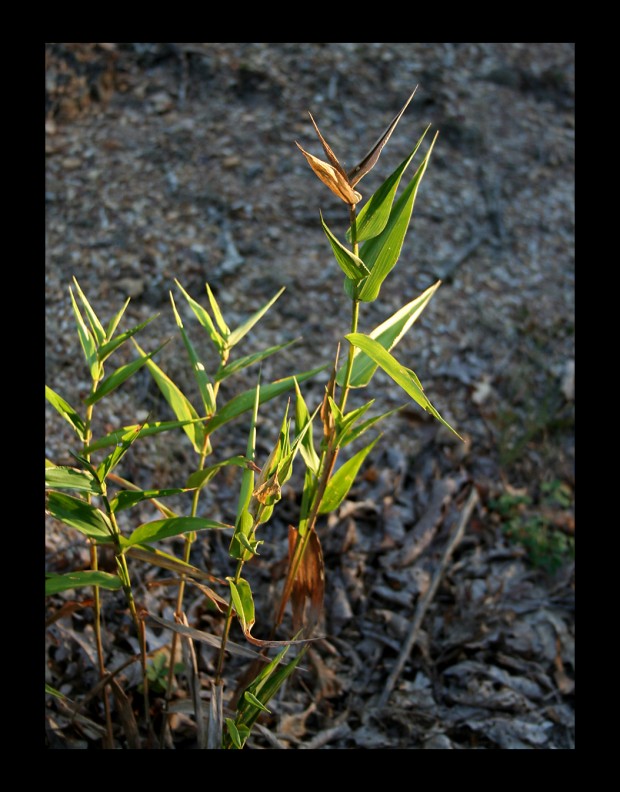 While the light is soft, it is often very direct, too. Maybe "selective" is a better word. As the sun rises and pokes through the trees, its rays break through in clusters illuminating individual plants and other things nicely.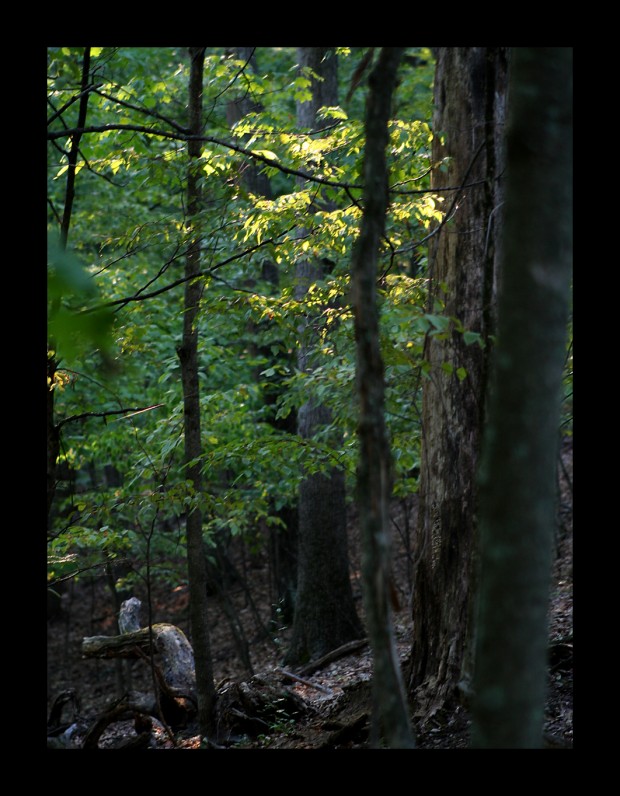 Another example of that selective spotlighting I mentioned. Notice how some leaves are lit up nicely while most of the forest remains in shadow.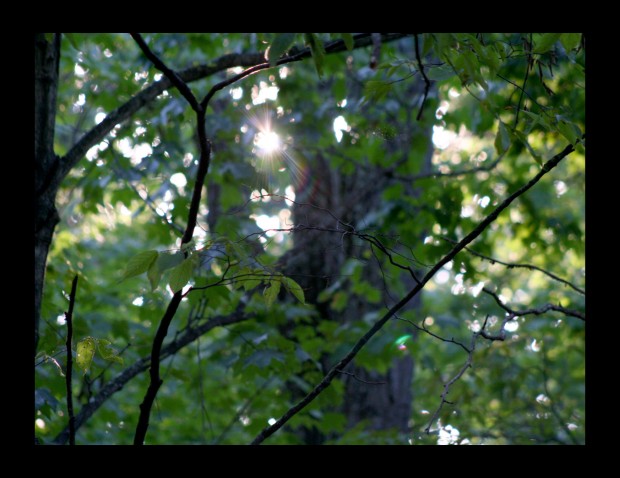 Every now and then, the sun surprises me as it rises. Here I was trying to capture some other leaves being illuminated when the sun jumped out from behind the leaves and hit me directly. I sort of like the way the shot turned out though.
This next picture isn't specifically a "morning" shot. I did capture it this morning, but the reason for sharing the image is just to let everyone know that my caterpillar is still hanging around. You'll have to read more about that caterpillar if you want to know more.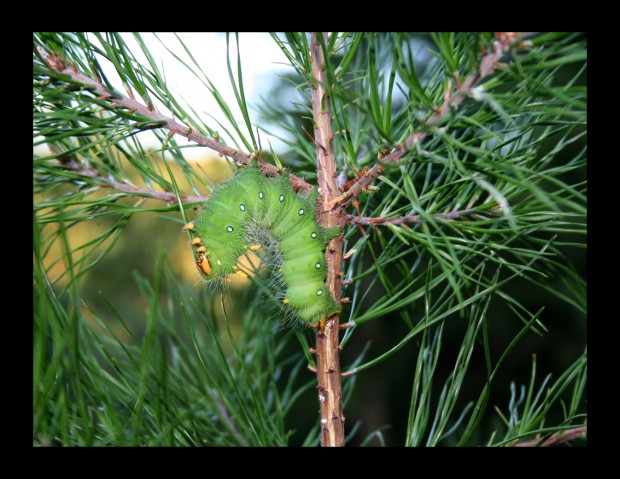 He's in the exact same tree I moved him to four days ago.
And I just have to share this shot of the caterpillar from last night, which I took right after Hubby said, "Your caterpillar is still in that tree." (I'd been away for three days.)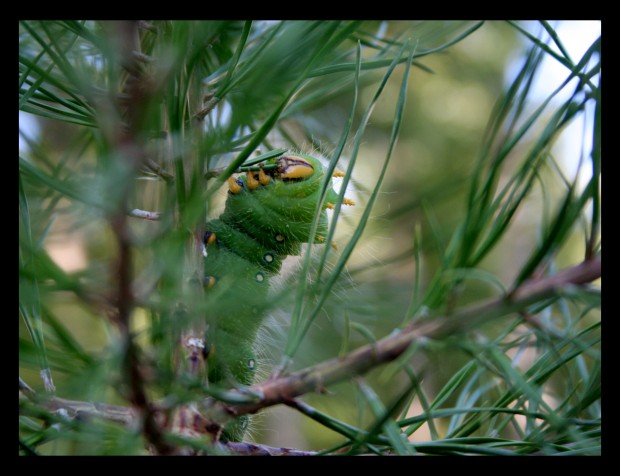 Hop on over to Beth's blog, I Should Be Folding Laundry, to see some more brilliant morning You Capture photographs.