I'm still in New Jersey.
It's been a tiring week. Starting a new job is never fun, especially when you go from being an expert (relatively speaking of course) who knows everyone to a complete novice that knows hardly anyone. It's just weird. I know it gets better, but starting over like this sucks.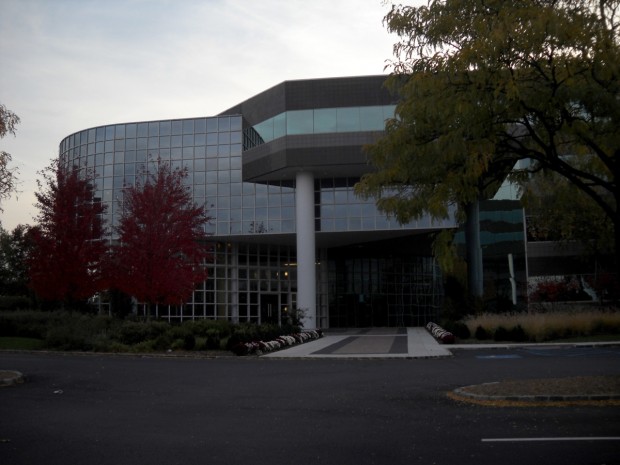 On a positive note, the office building I work in is pretty nice. It's only a couple of years old so everything still looks rather fresh and new. The building is about a 90 second drive from the hotel, which is pretty convenient.
I actually woke up late today. With a headache. Ugh.
I'm hoping the drugs kick in soon. For now, time to slip on some big-girl clothes (as opposed to flannel pants and a t-shirt) and the war paint (Hubby's term) for another day at the office.