Hi there. Did you miss me?
Sorry, I've been busy. With work mainly. And getting ready for Christmas. And more work. And shopping. Wait, that's part of the whole getting ready for Christmas thing.
Anyhoo…
I've actually been collecting stuff to post about. AND I have pictures for You Capture tomorrow.
I have so much different stuff to post about ("different" is not always a good thing), that I just don't know where to start. So I'll start with The Pope of Dope (video embedded below). The first thing I had to so this morning was to respond to an e-mail a dear friend sent to me on November 28. It started off with "Happy Thanksgiving."
See? You, blog readers, are not the only peeps I've been neglecting. Although she's a blog reader, too. Sometimes. So she has been doubly neglected.
Why did I just tell you all that. Because it was she who sent me this lovely video. 🙂
Only a small percentage of my readers will like this video and/or song. I happen to like it. If it gets on your nerves, just skip over it. 'kay?
I also owe some people a phone call. Another friend called me over a week ago. I keep meaning to call back, but the days just get away from me. And now it's way too early. Hopefully, I'll get to call her today. You know who you are!
As for that stuff I have been collecting to share…
Here's a picture of K in front of our half-naked Christmas tree. I'll try to get a better shot with all of the dogs included. For now, maybe this one will make you smile. It made ME smile.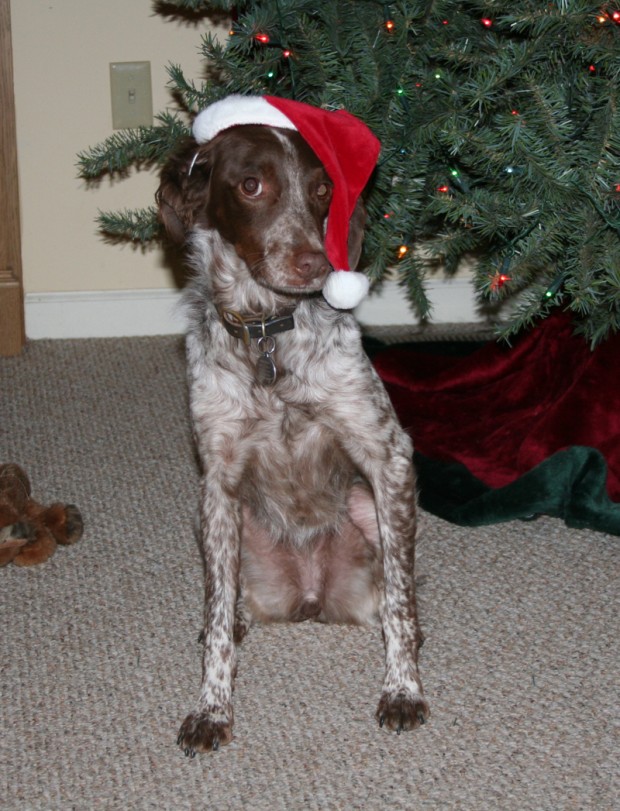 Yes, we Americans even decorate our pets for the holidays.
Speaking of pets… what does my yard have in common with the US-Mexico border?
Even though it is the same color as those worn by the Customs/Border Patrol folks, it's not the jacket.
Contrary to what some of you think ("Oh, lord, is she on drugs or what?"), it's not the dope constantly flowing in either. Or even trickling in.
Give up?
Well, I'll tell you.
I mean, I'll show you AND tell you.
Hey, cool. Show and tell!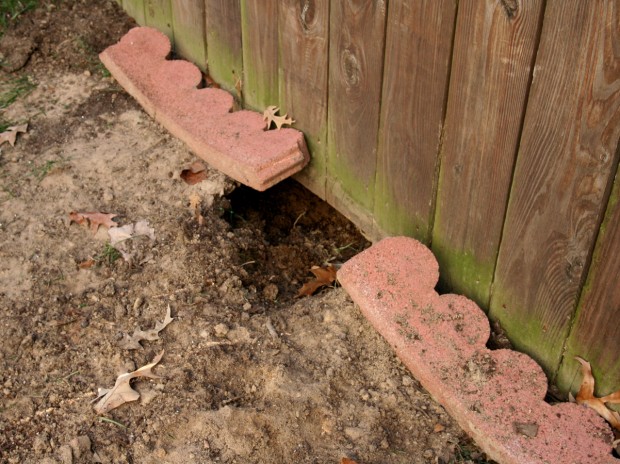 It's the tunnels. More specifically, KILLERS digging tunnels.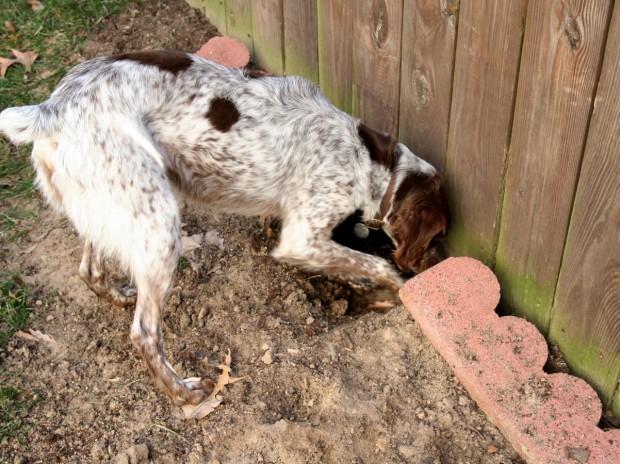 K is quite the hunter. She's not trying to escape. She is after a mole or moles that in this case happened to go under the fence.
She digs in other spots, too.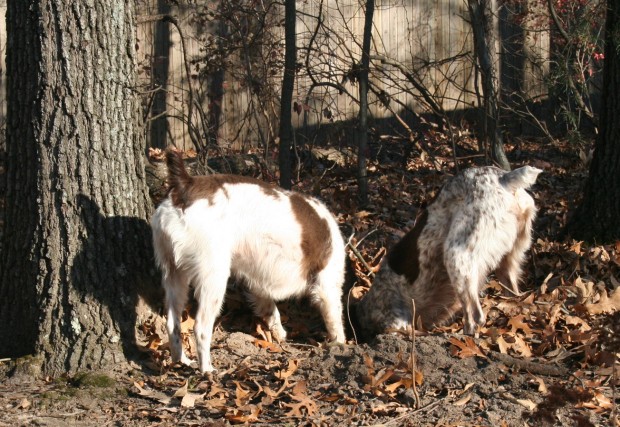 Fortunately, she doesn't usually dig in the middle of the lawn. And she's not digging just to dig. She is HUNTING. Trust me. Her kill list seems to grow every day. Mice, moles and voles mainly. But she gets a squirrel now and then, too.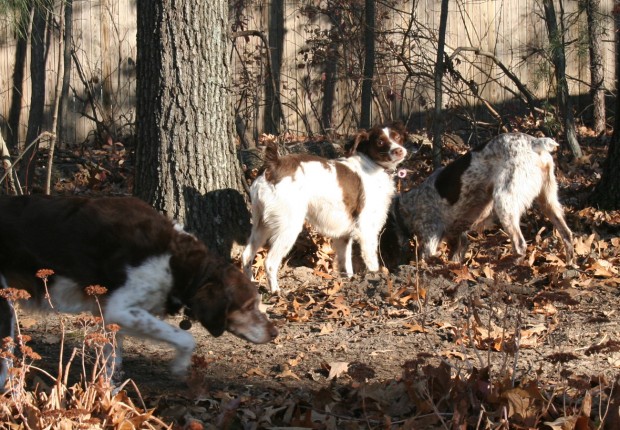 She's not alone in her quest, but she is definitely the ringleader.
Do you have this kind of excitement in your backyard?