Our first visit to the WV place in 2011 has been a cold one. Thank goodness for reliable electricity and propane gas delivery. Not to mention the heating system, designed and implemented by Hubby, that really works. I don't think it got out of the 20s yesterday.
Friday night into Saturday morning we got a couple inches of snow, too. Which is always a plus for me.
Other than that, it's been a relatively uneventful weekend. The girls are happy as can be, of course. This is their favorite place in the whole world. That excitement is a little less than thrilling when they insist on dragging me out of bed at 6:00 AM. But that left me plenty of time to wake up, don sufficient outerwear, and get out to enjoy a pretty sunrise in the woods.
We're not on top of a mountain or anything so we don't get to see the classic sunrise/sunsets over the horizon, but I still enjoy seeing the colors paint the sky.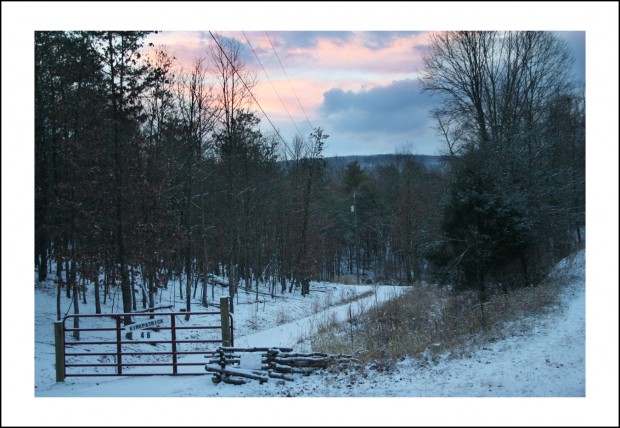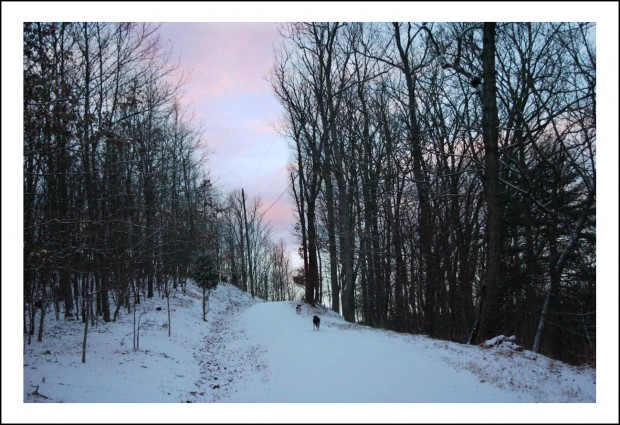 Pretty, isn't it?
If you're wondering where K was, she was back at the house. We're starting to think she's part cat. I have never seen a dog so obsessed with catching rodents.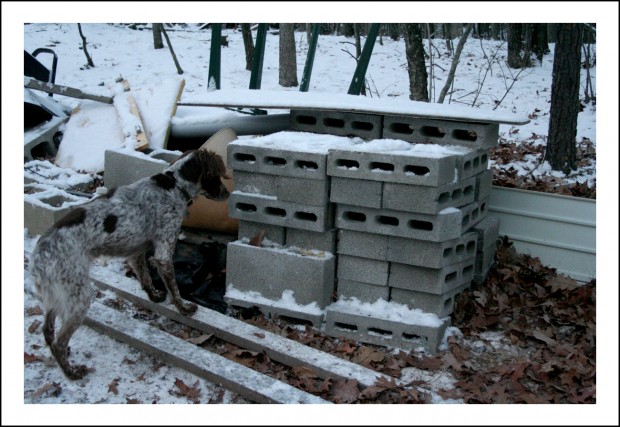 That's where K spent a good, solid four hours on Saturday. She never did catch anything, but it wasn't for lack of trying.
These next two shots are from a bit later in the day.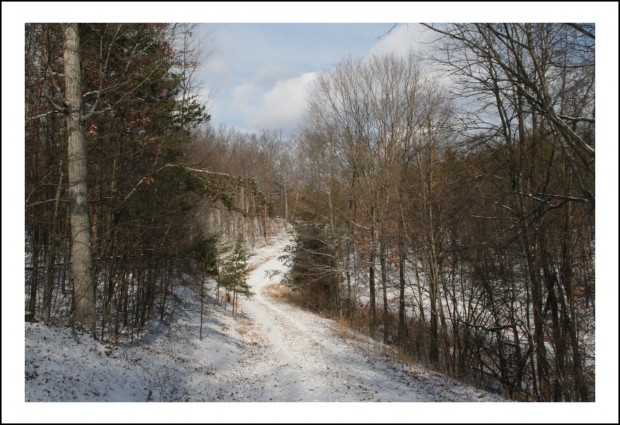 Even with just an inch or two of snow, it's still a pretty Winter scene. And yes, it was as cold as it looks.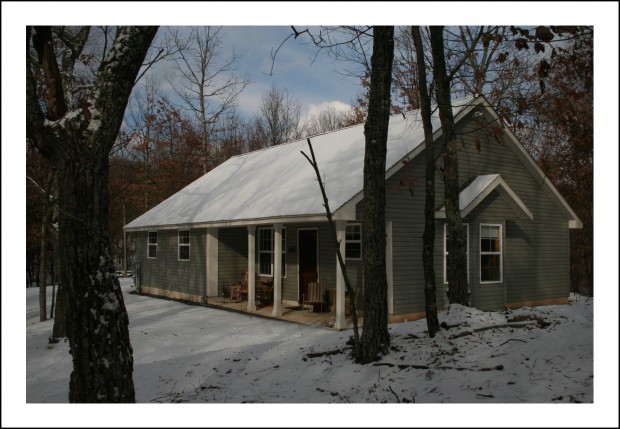 Our little house in Winter. Not bad for a DIY house, is it? If you don't know the story behind the building of the WV place, click on that link image in the left sidebar that says "The House We Built Ourselves."
Hubby's outside strapping the motorcycles into the trailer. We're taking them back to Maryland. 🙂
More on the why behind that one later…