This weekend, for the most part, was uneventful. We went to the WV place, but it was cold all weekend. The dogs and I did go outside, but everything is brown. So I didn't have much to photograph.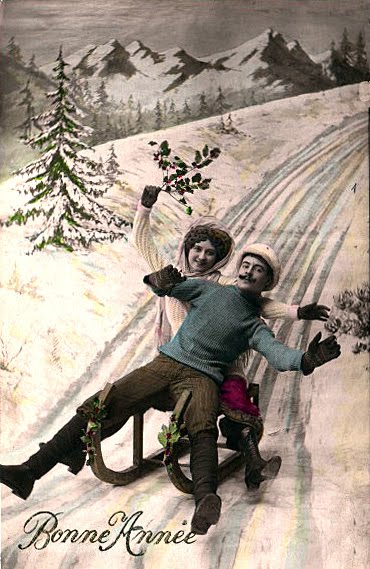 I did take a few pics, which I'll share later. But first, I wanted to explain my title. In case you were wondering.
You were wondering, right? Did that awesome image at least pique your interest?
That image is directly related to my title.
It is just one of many, many FREE clipart images shared by The Graphics Fairy, aka Karen, a woman who collects vintage paper and uses it to create interesting clipart. She then shares it for free with the big ole blog world. Cool, eh?
Some of it is a bit too flowery for me. And some of it is quite strange. Like that sledding picture. But that's what makes it interesting, right?
There's a Search Page on her site to help you find stuff. If you go to that page, click on the word that describes the category of interest, not the little thumbnail.
"Ephemera" is one of her image categories.
I first heard that word when I discovered the company, Ephemera, Inc. My guess is you've probably seen some of their products at least once. They sell buttons, refrigerator magnets, mouse pads, you name it, with funny slogans on them.
That mouse pad image on the right is only one of their many products.
I guess I should warn you that their merchandise isn't exactly PC.
But it's fun. At least, I think it's fun. And this is my space so I'm allowed to say so, right?
Can you tell I'm sort of grasping for material here?
Oh wait, I do have something new to talk about.
Can you guess what this is? It's quite colorful, isn't it?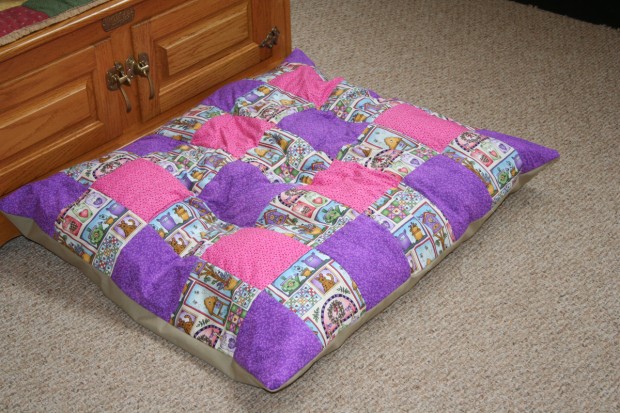 I could be mean and NOT tell you. I could just wait and see how many people leave comments guessing. But I'll just be nice and show you…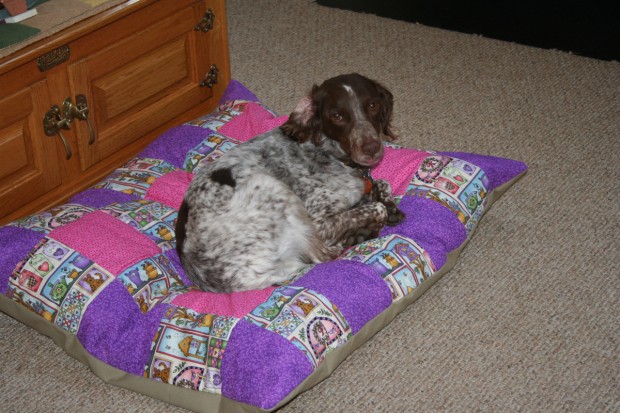 I FINALLY got around to making K a new bed for the WV place. The first one I made, over a year ago, is too skinny. This one is actually a bit too square. I didn't put a whole lot of thought into its design.
All of the dogs seem to like it, so I must have done something right.
Before I stop for the day, I will offer a bit of a cliffhanger. I took this next picture yesterday right before we left the WV place.
It's the beginning stage of Hubby's latest project. That Hubby of mine can really be a busy little bee. More to follow on that one. One of these days…