Folks who follow my photography will have seen some of these shots, but I couldn't resist posting them and a few others here. (It was early, so the lighting isn't great.)
As with kids, it makes me happy just watching my dogs play. They absolutely LOVE the snow.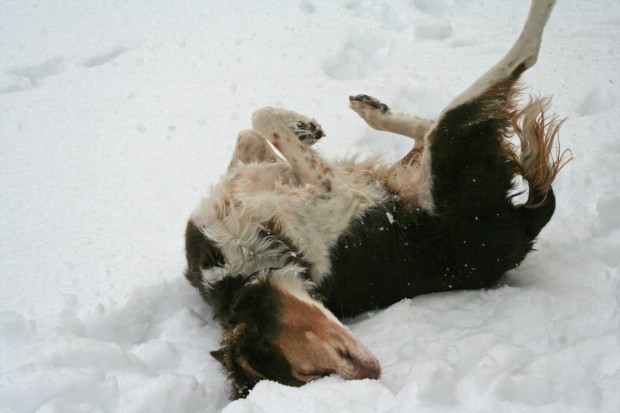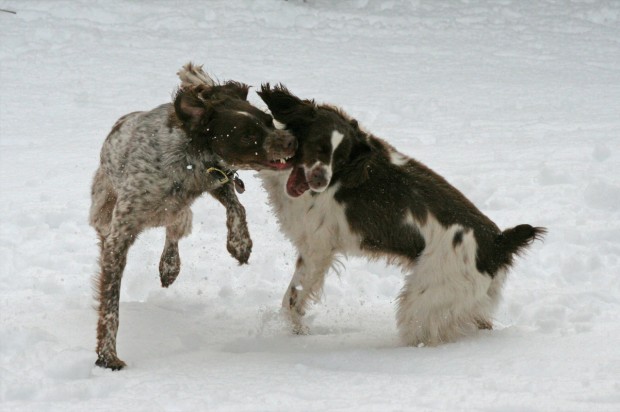 This "wrastlin' thing" I mention? This is not an outdoors-only sport. These two nuts do this indoors quite often. My boss heard them recently and said it sounded like they were trying to kill each other. It sort of looks like that, too, right? That's how they play. And they love it.
Speaking of loving it… catching snowballs is one of Meg's favorite pasttimes. Throwing them too her and capturing this shot was not an easy feat. There was a little luck involved. Okay, maybe a lot of luck.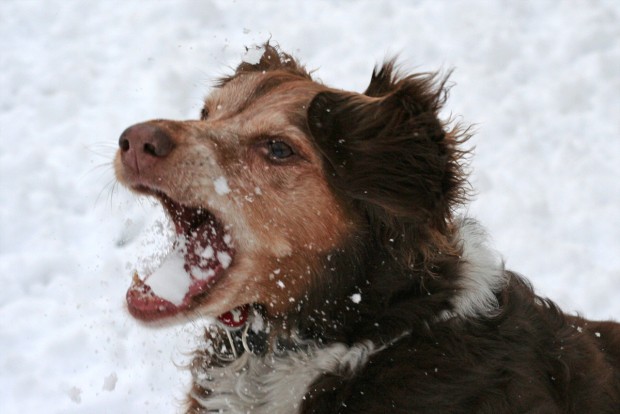 After a bit, I just stood back and watched them chase each other around the yard.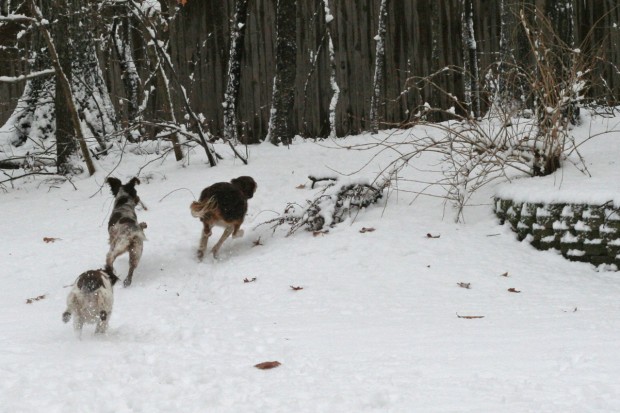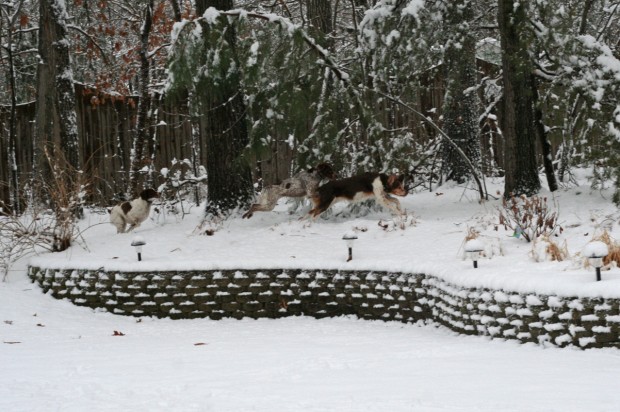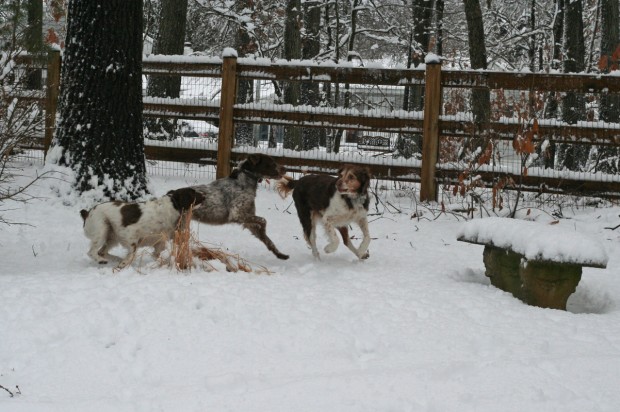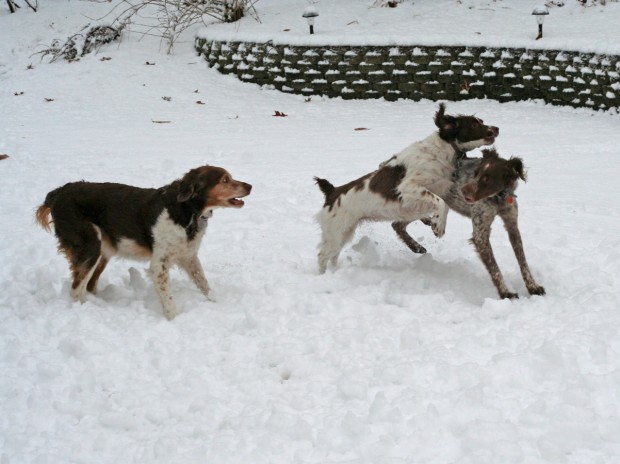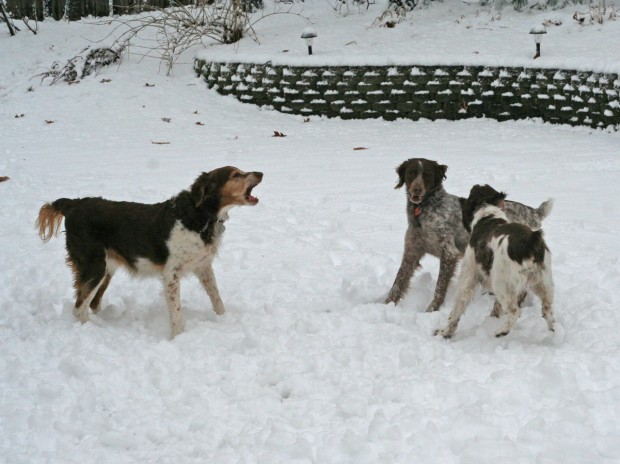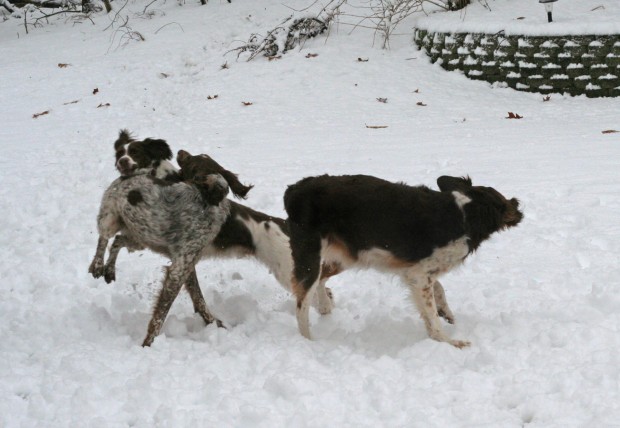 Here's a video from last year that shows them "talking" to each other. You might want to make sure your volume isn't too high.
At the very last minute, I decided to include my all-time favorite snow dog video.
Do your dogs like the snow as much as mine do?