Beth's theme for You Capture this week was "things that start with the letter "L"."
I really need to start giving these themes more thought and planning in advance (sigh).
My regular readers may have already seen the first two images in my Blackwater Refuge post. Sorry, but not only is my material LIMITED, I really LIKE both of these pictures.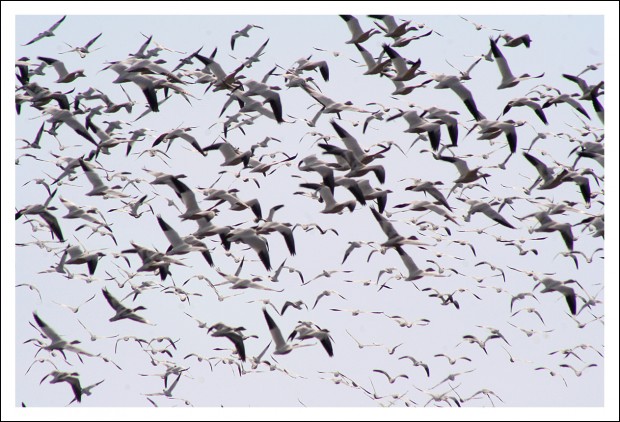 About 3,000 Snow Geese spend their winter at Maryland's Blackwater National Wildlife Refuge. When something spooks them and they take off, the sky is suddenly filled with honking geese flying in every direction. It's pretty awesome. Click on the image for a larger — and better — view of the geese.
I also like the way these footprints are captured in the sand. This trail was made by one animal, going and coming. What you can't see at the end of this LINE is an Osprey platform with a nest that is either a leftover from last year or newly being built this year. I'm guessing either a Raccoon or Fox was the culprit. I find it very interesting that the critter took the exact same path in both directions. I mean, it isn't exactly straight. It's also not the shortest route to the platform.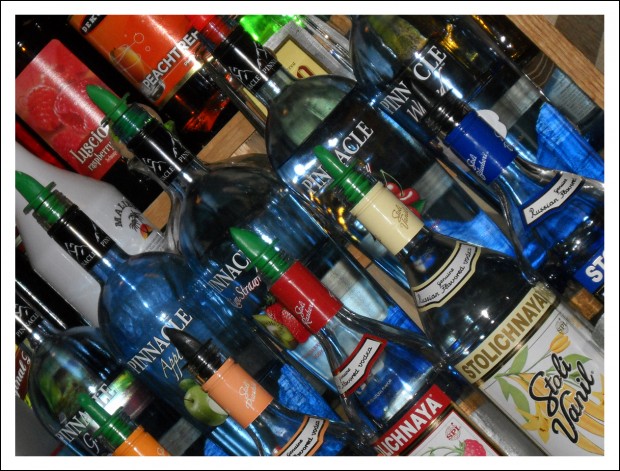 I discovered a new poison last week… whipped cream-flavored vodka. I've been a fan of vanilla vodka for a while (I prefer Absolut over Stoli). If you like sweet stuff (I do!), you'd probably like it, too. It tastes just like an Egg Custard-flavored Snowball (local summer drink). When mixed with Cointreau, it tastes like a really potent creamsicle. This is one of the reasons I got a LATE start on Friday's refuge jaunt.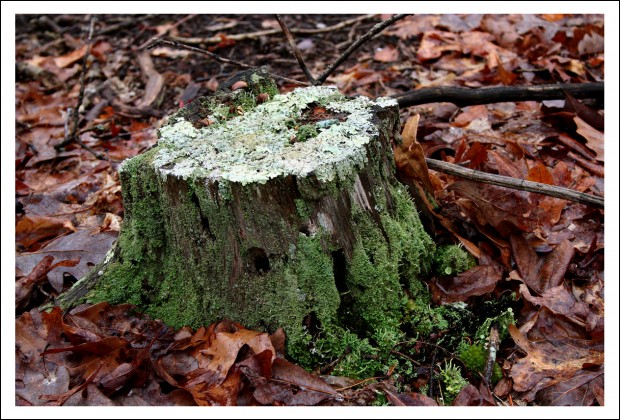 At this time of year, the forest is pretty brown. However, if you look closely, there's quite a bit of green to be found in the forms of LICHEN and moss. Isn't it cools how this stump has been almost completely covered? That probably took about 25 years. I know this because we were told that's the last time the land in the area was LOGGED.
There's probably more moss and fungi on this tree than lichen, but I find the textures interesting.
Be sure to visit the main You Capture page to see what the el other photographers saw and captured this past week.