Remember this picture I posted a couple of weeks ago? The reason I shared that one was so you could see two things. First, the dirty floor. Second, the disarray caused by the kitchen renovation project.
Before I continue, I have to admit the kitchen still isn't completely finished. Considering Hubby only started in late-January, and most of the work has been done on weekends, we got pretty far. There's only one wall cabinet still to be installed and a small wall to build.
What we really needed to focus on was getting the house back in order. We were tired of life in the construction zone. That and my girlfriends will be spending next weekend there with me.
So, back to this picture. Doesn't it look yucky?
It WAS yucky. Dusty. Disorganized. Claustrophobic.
But now?
See for yourself…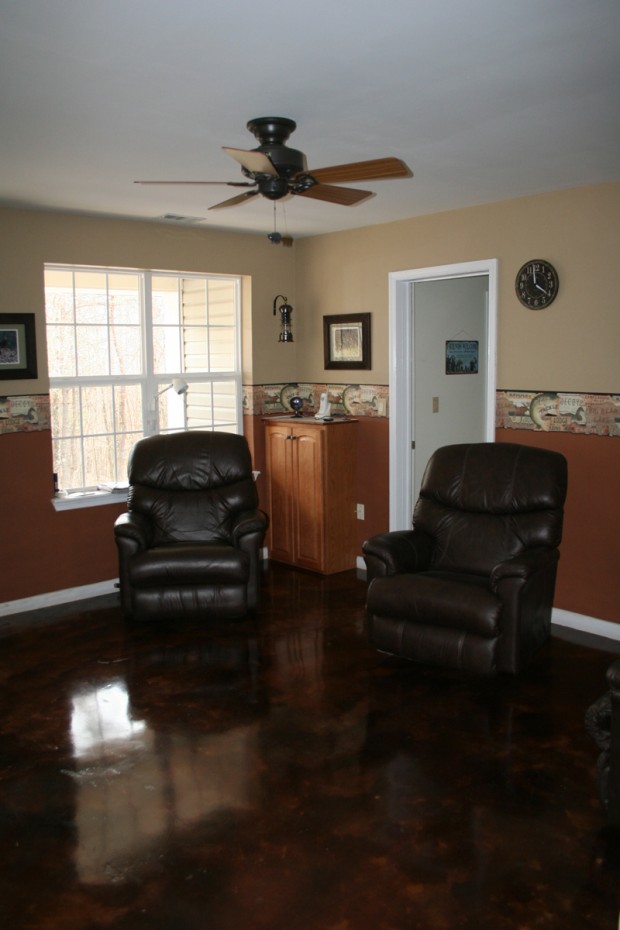 You do know that's a concrete floor, right?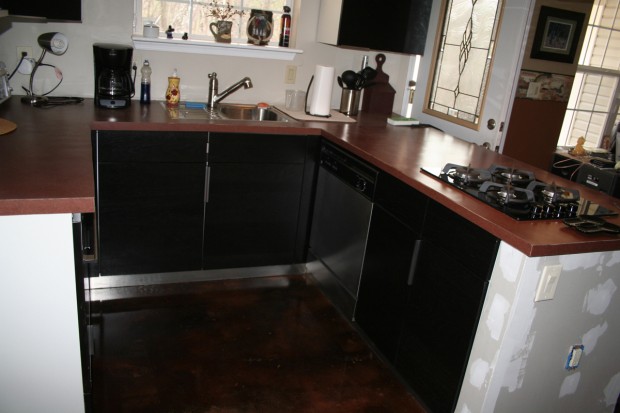 It will look so much better once I get the slate tiles installed. That's the next big project on the agenda.
For now, I'm just glad the kitchen is in, everything works, and the place is finally clean!
Now, just let the girlfriend weekend begin!