WAY back on February 28th, I told you about our WV kitchen renovations. That's been keeping us busy most weekends. And during the week there's other stuff to get caught up on. Plus work, which has been busy for both of us. I was away for a couple of days in New Jersey last week, too. For work, not pleasure.
This blogging stuff takes time. Time that sometimes I just need to focus elsewhere. Did you miss me?
The WV kitchen still isn't finished, but it's close. Sharing these pictures is the quickest way to get y'all up to speed on our progress. Why do I need to be quick? Because there's still work to be done. Sigh…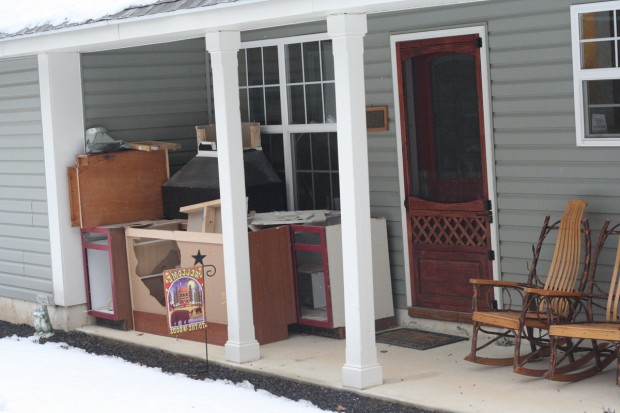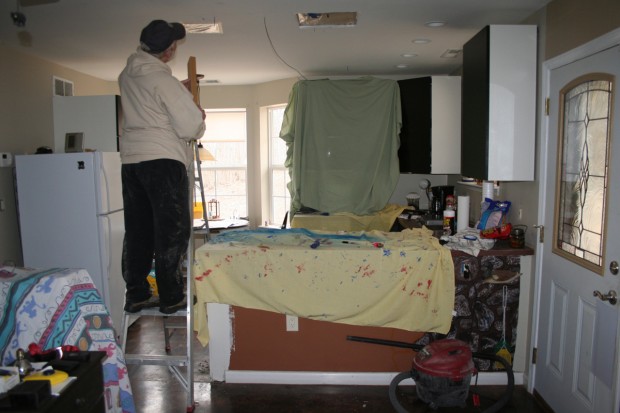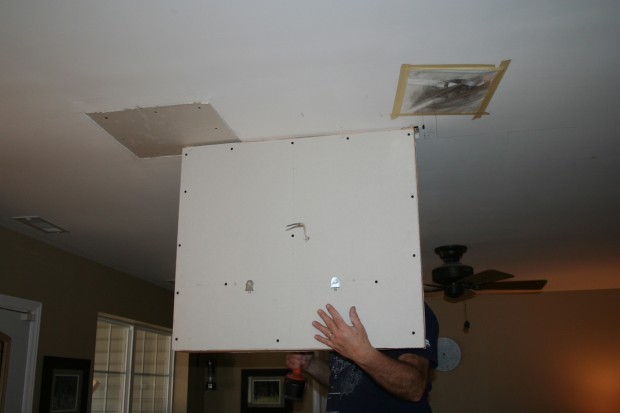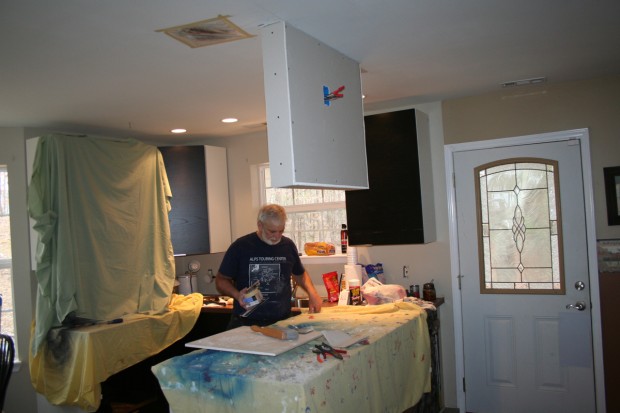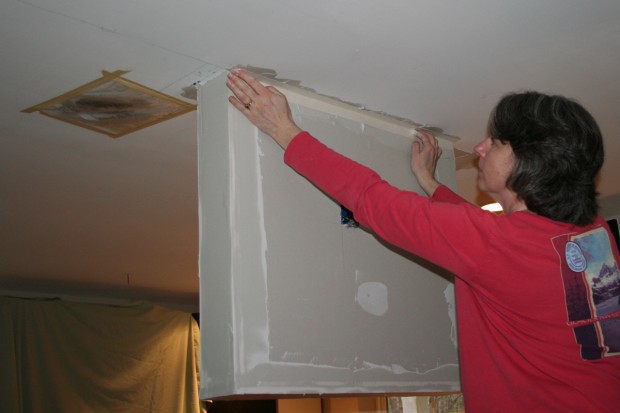 Hubby does all the building work (hard stuff) and I get to do the drywall finishing and cleaning. That's why his friend, Chuck, dubbed me the Unskilled Laborer.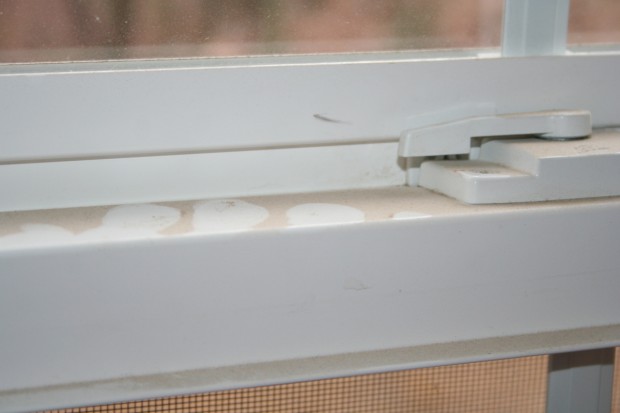 It's dusty here as a general rule. We hadn't cleaned for a while knowing the kitchen project was pending. Stage 1, jackhammering the concrete counter-top to bits, created quite a bit of dust. Then there was all of the sawing to cut wood for the new counter. Plus routering to cut the Formica to size as part of the counter process. And we can't forget the drywall work.
Every single surface in the house was horribly dusty.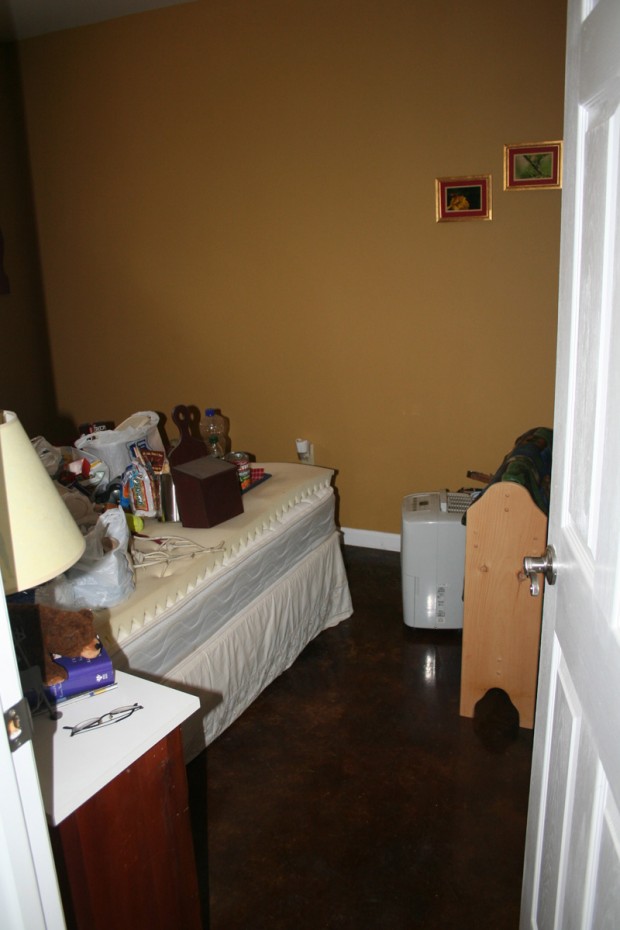 There was a lot of general disarray, too. Before dismantling the old kitchen, we had to clear everything out of the room. It all went, in no particular order, into the back bedrooms.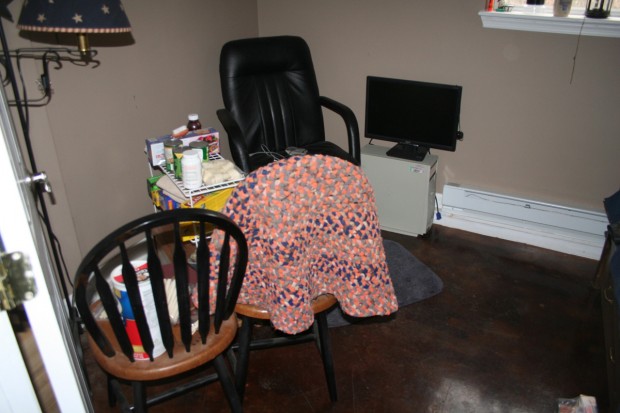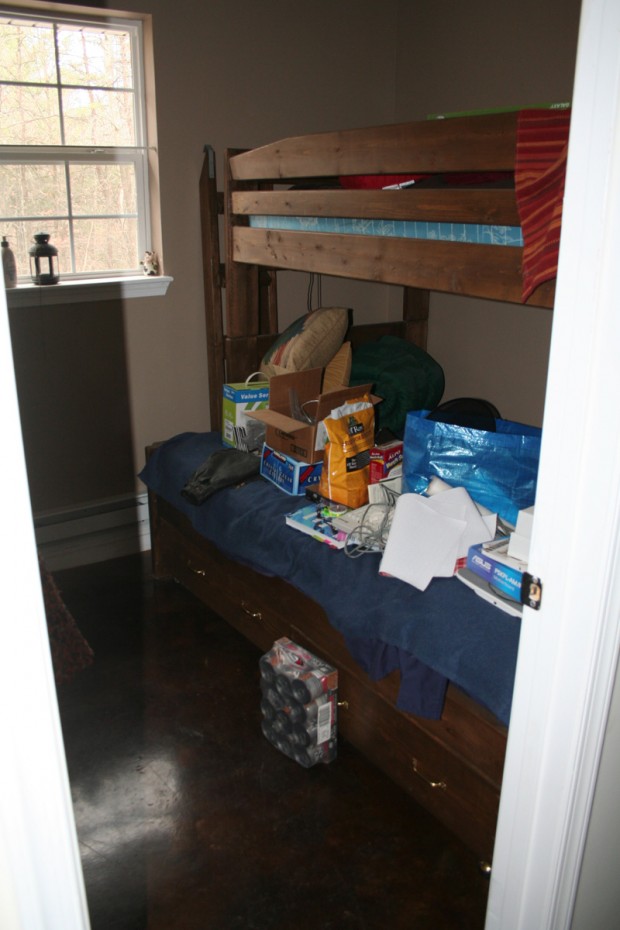 This is why my weekends have been busy!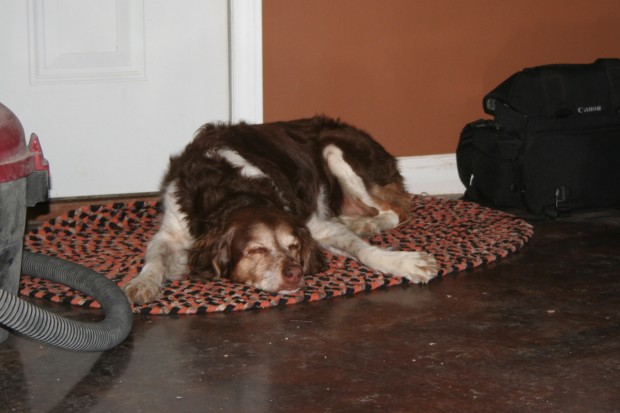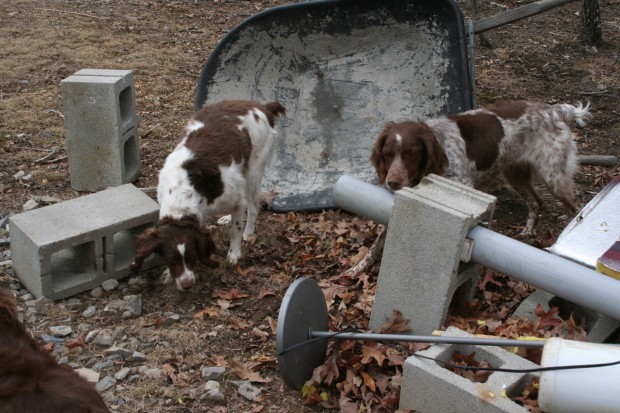 Most of the big projects are complete. So while I cleaned inside the house, Hubby was working in the attic and then cleaning up outside.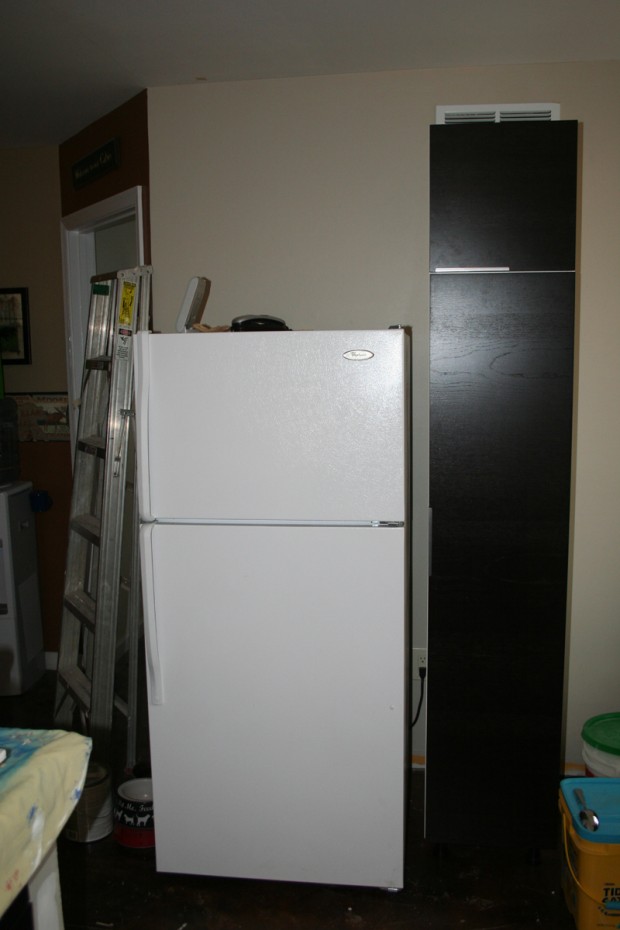 Hubby still needs to build a small wall beside the fridge (on the left) and hang one more wall cabinet above the fridge.
This kitchen is much more user friendly. There's lots more counter space, too.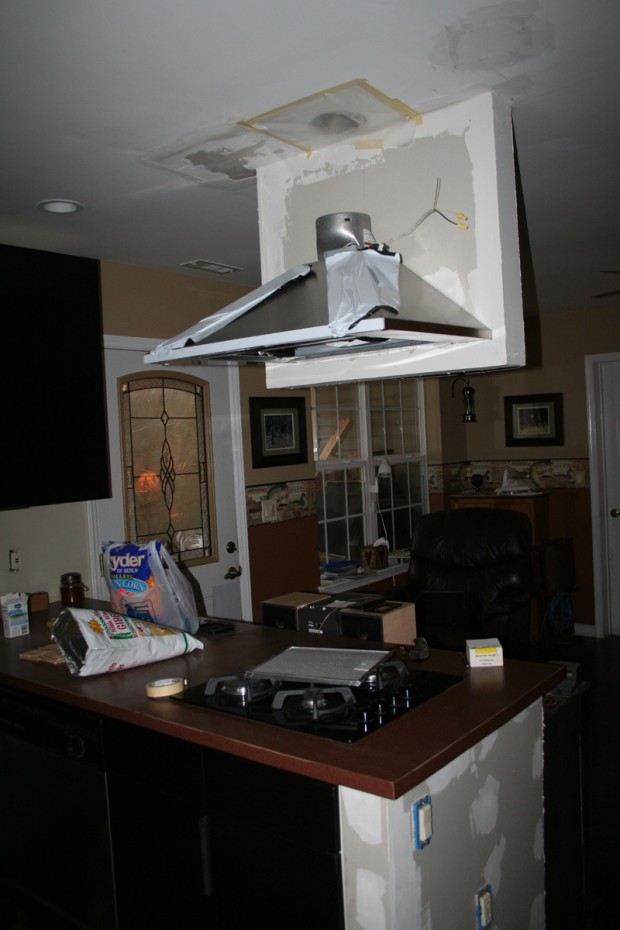 Here things look a bit more organized. I need to get some new curtains. The old ones don't look very nice with the new black-and-white cabinets.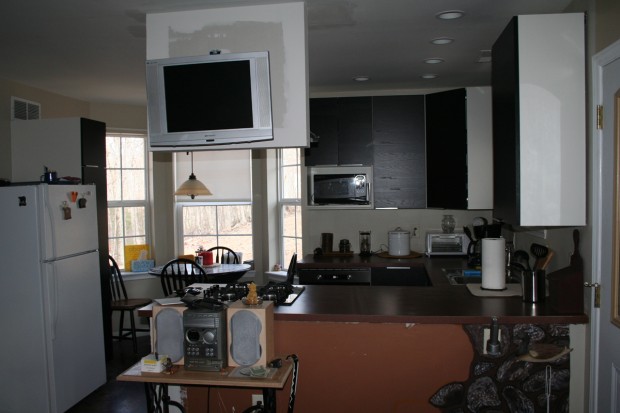 I'll be hanging slate tiles on that short wall under the kitchen counter. Eventually we'll do a tile back-splash, too. I want to get the slate done before we decide what sort of tile the back-splash should get.
It's really nice to be able to see the porch again. Hubby has worked, really, REALLY hard on this kitchen project. I'm lucky to have such a handy guy around.