This picture was taken in late 2007 at a small family gathering we had at Pennsylvania's Gifford Pinchot State Park. It was an unusually cold day, which is why we're all bundled up.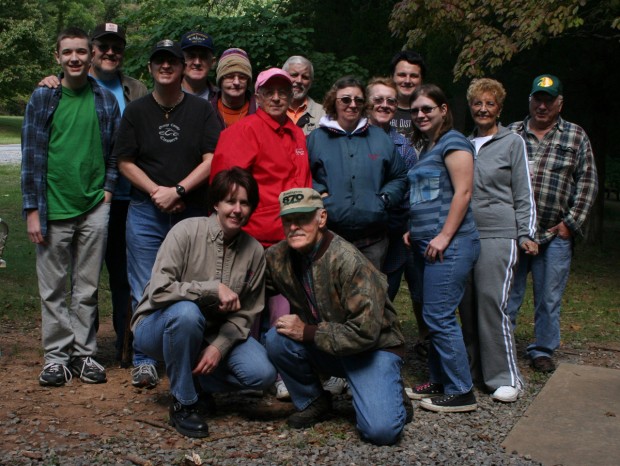 I'd forgotten about this picture until the other day. That's me kneeling in the front, next to my Uncle Bob.
Bob, my Dad's oldest brother, was buried today. He was 80 years old and physically very strong. He was diagnosed about five years ago with early onset Alzheimer's Disease. While the Alzheimer's had started taking its toll, he wasn't completely unaware of his surroundings. He was able to care for himself (showering, shaving, etc.), but couldn't be left alone because of the dementia. On a recent trip to the ER, he was left unattended. He fell while getting out of bed and suffered a traumatic head injury that put him into a coma. Less than a week later, he was gone.
He is survived by his wife, their three children and their spouses, five grandchildren, three great grandchildren, six sisters, and a brother. He was preceded in death by another brother.
I didn't have a lot of contact with my uncle as an adult. But there are many, many fond memories of him from when I was a child.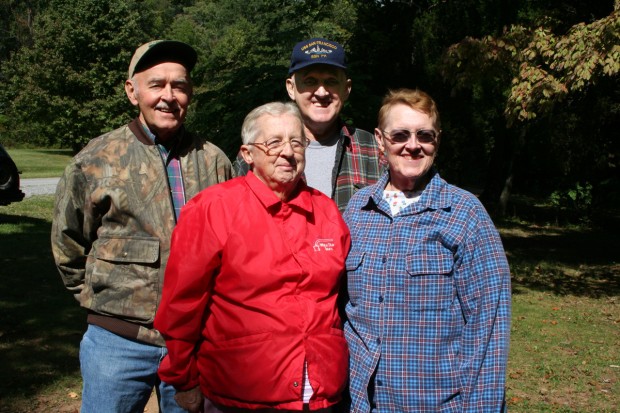 This is another picture from that cold September day. These four were the closest of all the siblings.
Today was a very sad day.