Today is Mothers' Day. In the US and at least 50 other countries.
I have to give a shout out to all of the awesome, amazing mothers I know. Like my two Moms. Two of the best Moms ever.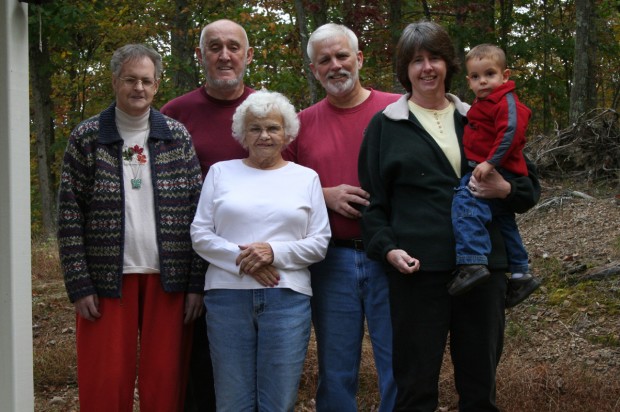 That's my Mom on the far left and Mike's Mom in the white shirt in front. One gave birth to me, one gave birth to Hubby. Neither Hubby or I were particularly easy kids. We even had some challenging moments as adults. But the Moms have managed to maintain their sanity despite us.
Happy Mothers' Day, Moms! You are both loved and appreciated more than you'll ever know.
I don't have any recent pictures of either of them. So that's my mission for the day. Up-to-date shots of me and each of my Moms. So, Moms, if you are reading this, be prepared. 🙂
Here's my other favorite Mom with her family.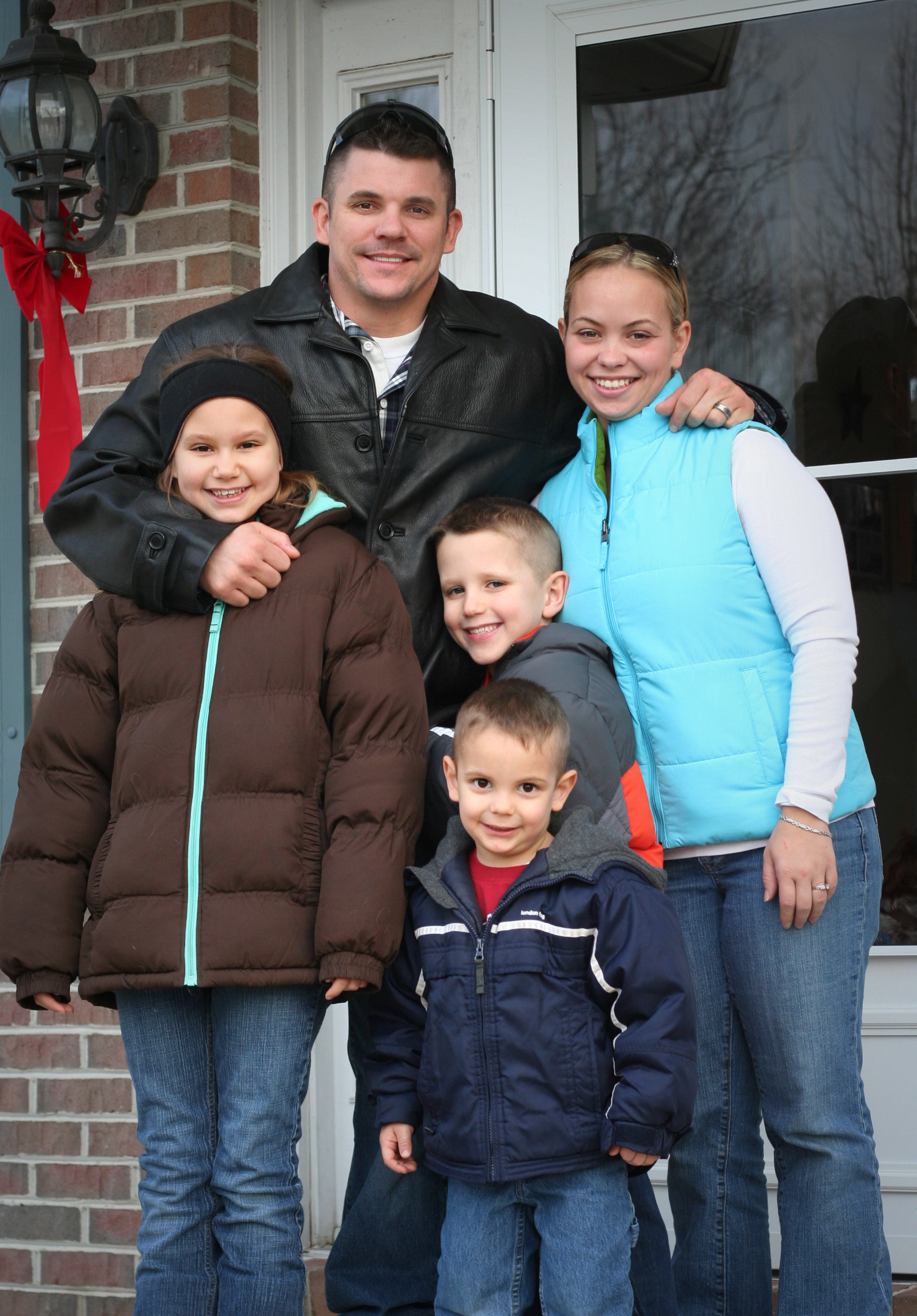 To all you Moms out there, Happy Mothers Day!
Mothers Day Central
I was wondering if Mothers Day is celebrated exclusively in the US, which is how I found the Mothers Day Central Web site. It's full of little gems like a Mothers Day Planning checklist. The checklist has some interesting bits of advice, such as:
Shop & Order Early — Gifts bought online or through a catalog take time to ship. Order 2-4 weeks ahead. (However, even last-minute shoppers might be able to get great gifts online, for the extra cost for rush delivery.)
Wrap Gifts — Wrap gifts and attach cards ahead of time. For added impact, place Mom's gifts in the living room for Mother's Day morning.
Surprise and Pamper Mom — Cater to Mom's needs from morning 'till night. We've got all sorts of ways husbands and kids can pamper Mom.
There's even a quotations page, with stuff like…
"A mother is a person who seeing there are only four pieces of pie for five people, promptly announces she never did care for pie."
– Tenneva Jordan

"There's a lot more to being a woman than being a mother, but there's a hell a lot more to being a mother than most people suspect."
– Roseanne Barr

"The most important thing a father can do for his children is to love their mother."
– Theodore Hesburgh
I can't help but wonder who created this site. I'm guessing it was a Mom. Perhaps a Mom who was forgotten on more than one Mothers Day? According to the site's "About Us" page, "In 2005, one of our founders became frustrated at the absence of a good, centralized Web resource for Mother's Day planning (given the considerable effort it took her to pull together a large family gathering for Mom that year)." I think it was a pissed off Mom.
Mothers Day Cuteness
Finally, I came across some interesting videos I just had to share.
We're very lucky to have both Moms still with us. We'll be seeing both of them later today. Hopefully. (We did not call ahead and set a time as the checklist suggested.) Have you hugged your mother today? Did you call her? If she's no longer with us, I'm sure you thought about her.
I'm off to eat a chocolate-covered strawberry or two (my Mothers Day gift from Shannon, delivered yesterday).
Happy Mothers Day, Moms!