Monday in the mountains was relatively uneventful. I worked all day. Actually, I didn't stop until about 6. Then I fed the girls and took them for their after-dinner stroll. It was a gorgeous day here.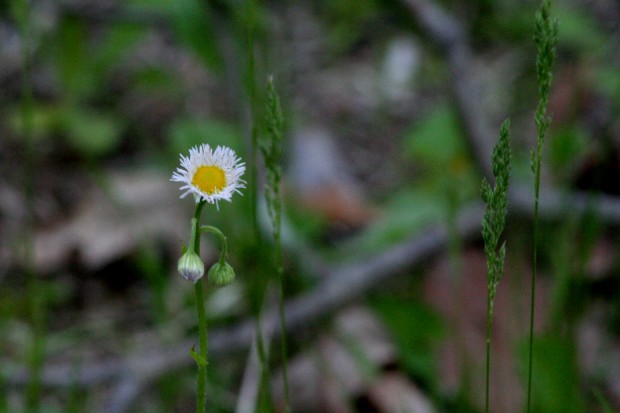 Look what I found growing in the middle of Turkey Hollow Road! That tells you how much traffic we get back here.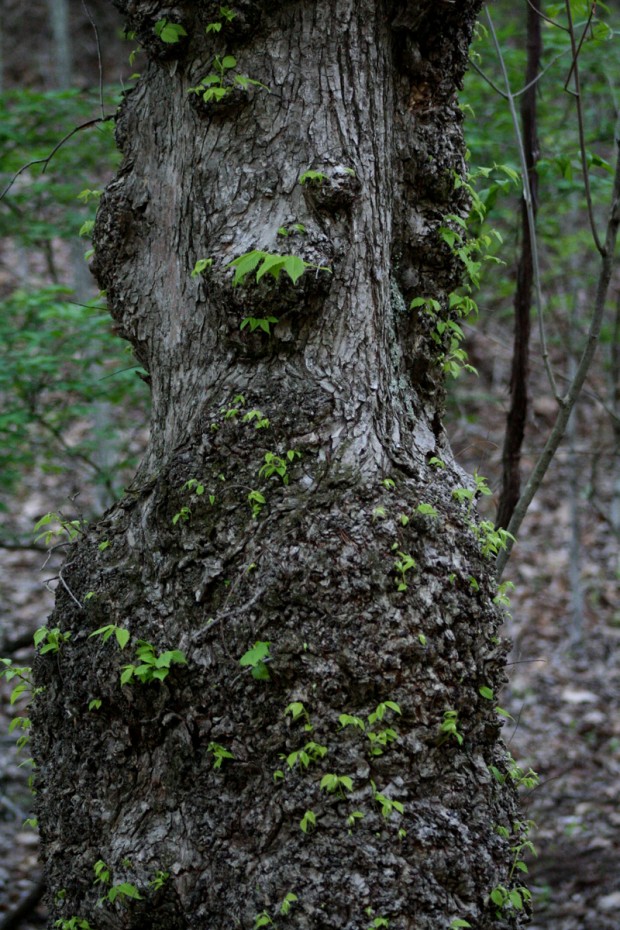 I noticed something odd on my favorite burly tree yesterday. There's little green things sprouting out of it. I thought maybe it might be a poison ivy/oak-type vine, but these little things appear to be sprouting right out of the bark.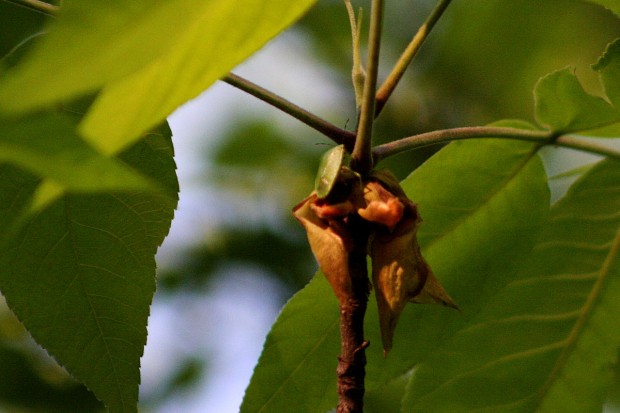 Here's something else I noticed. At first glance, it looked like some sort of alien growth. But I think it's just the last remnants of the flower that appeared before the leaves sprouted. I didn't notice the bug until I got home and looked at the picture. Do you see the bug? If you click on the picture a larger version will open up so you can get a closer look.
Wanna see the coolest shot of the day?
Are you ready?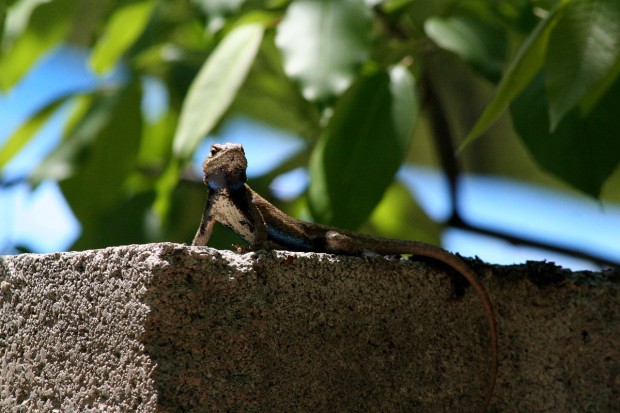 We may not have a fence, but we have a Northern Fence Lizard. Actually, we have several. This one, who I dubbed Harold, lives in or near our block pile. He's been around for a few years. Either that, or the block pile has been a favorite hangout for other Northern Fence Lizards.
There's one that lives in the tree right outside our back door, too. When I went out to the truck to grab my phone charger yesterday morning, it was on the ground halfway between the tree and the house just looking at me. It was actually after I saw that one that I decided to check the block pile to see if Harold had returned.
I'd never noticed his blue underparts before.
Of course, me being me, I had to learn more about this lizard (including its name). According to an article I found on the Davidson College web site (thanks to Google), "This common lizard is one of North Carolina's more conspicuous and familiar reptiles, deriving its common name from an earlier time when wooden fences were more common. Such structures are favored habitats for these quick and agile climbers, which are sometimes referred to by such names as "fence swifts," "pine swifts" or "wood lizards." For the full PDF article, CLICK HERE.
Apparently they are pretty common in West Virginia, too.
The girls are bugging the crap out of me ready for their morning walk. So I'd better run. But first, here's one last look at my pal.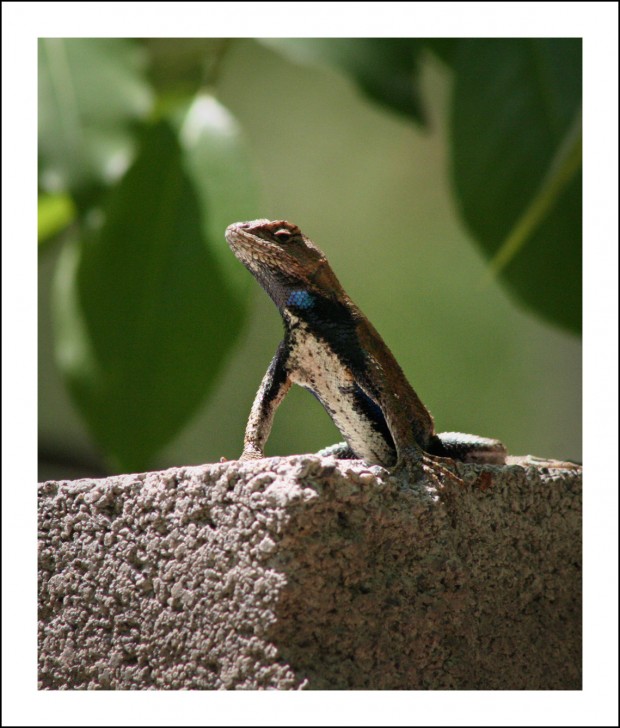 Isn't he cool?