We managed to weather the hurricane, so far, unscathed.
We're actually at the WV place. We had to go to the Lowe's in LaVale to pick up a washer/dryer that we ordered. Timing was pretty good on that one, eh? We got to sit out the hurricane with very little impact.
We even got to go for a motorcycle ride yesterday.
Of course, the last 20 minutes of that ride were through an absolute deluge. And we were not wearing rain gear.Honestly, I thought we were going to miss the rain. Once it started, though, it poured. And there was no safe place to stop (we were on US 50 at the time). By the time we could stop, we were already soaked, so we just motored through.
Since the last two miles of the journey, from the main road to our house, are on dirt/gravel roads, our bikes now look like this…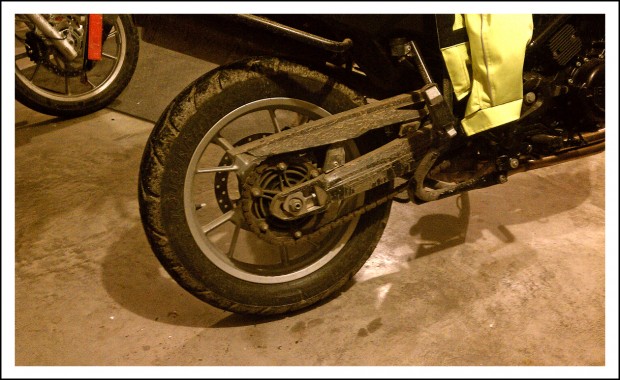 The last time we rode, over a month ago, I washed both motorcycles. They looked all nice and shiny then.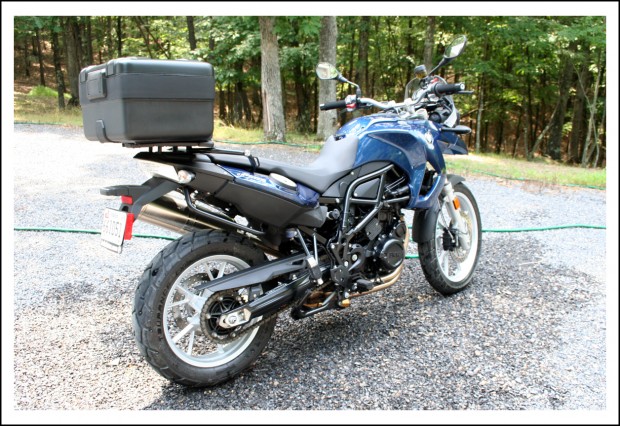 Of course, things could be worse. We could have a very large tree laying on our brand new car. 🙁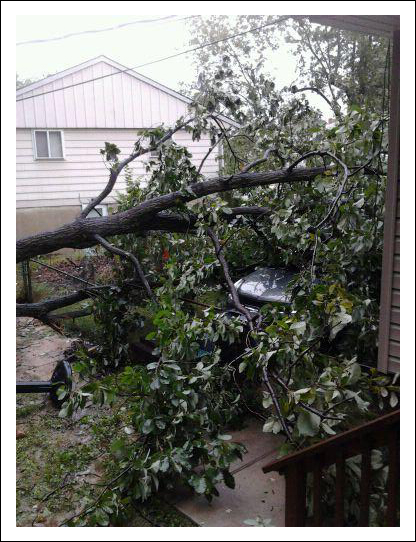 Poor Amy can't catch a break here lately. At least her house appears to be okay. We haven't heard any differently so far anyway.
The MD house is fine. I called our wonderful neighbor, Pete, and asked him to go have a look for me. If he hadn't, I would've worried all day. Now maybe I can go take a nap or something.
No word yet if my brother's house escaped Irene's wrath. He and his family left their Chesapeake, VA home in their RV and went to a campground in Louisa, Virginia. If that sounds familiar, it's because that's pretty much where the epicenter of last week's earthquakes happened.
Man, what a crazy week!