We arrived in Moab, Utah just before sunset on Tuesday. I think. I've sort of lost track of our days.
The road into Moab was so gorgeous, we decided to revisit it the next morning.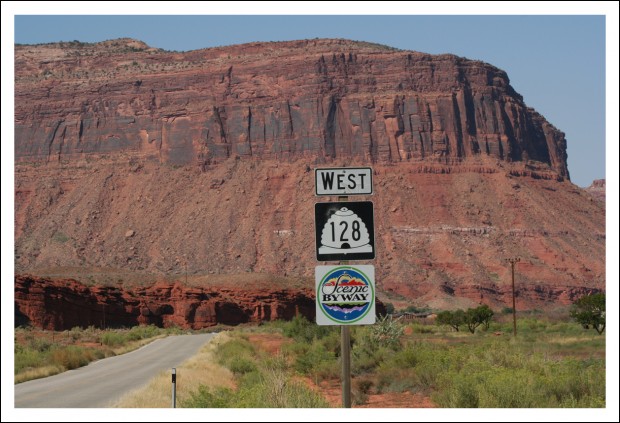 This road skirts Arches National Park. The scenery was amazing.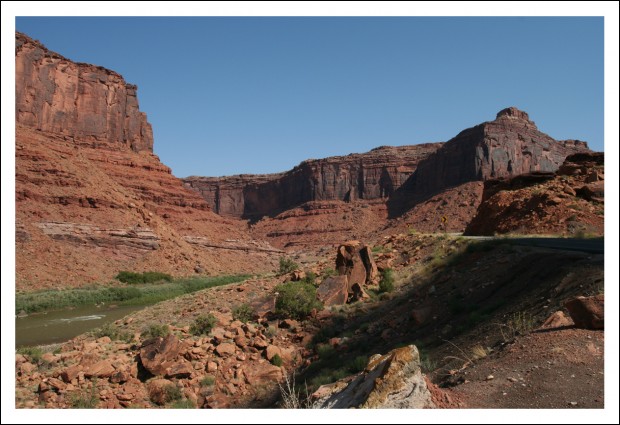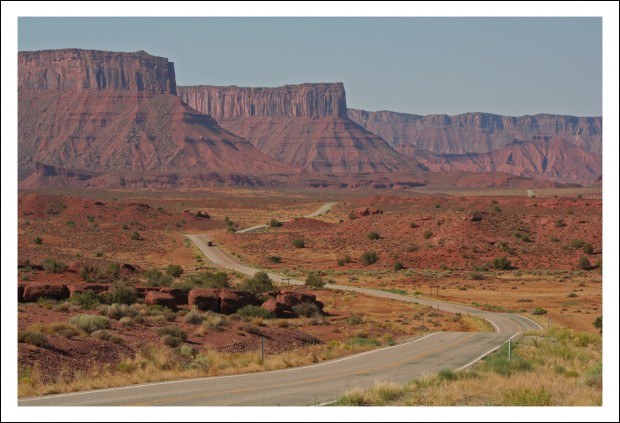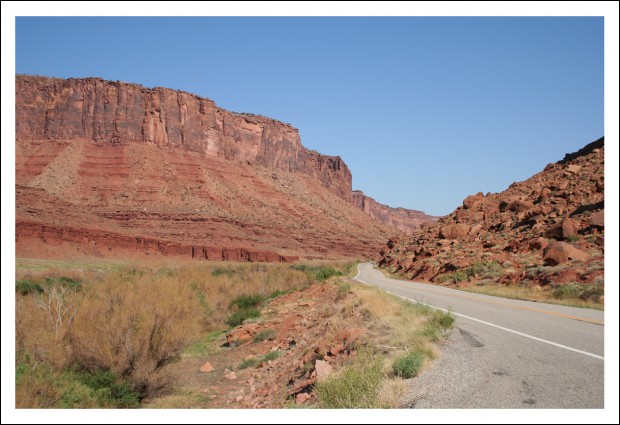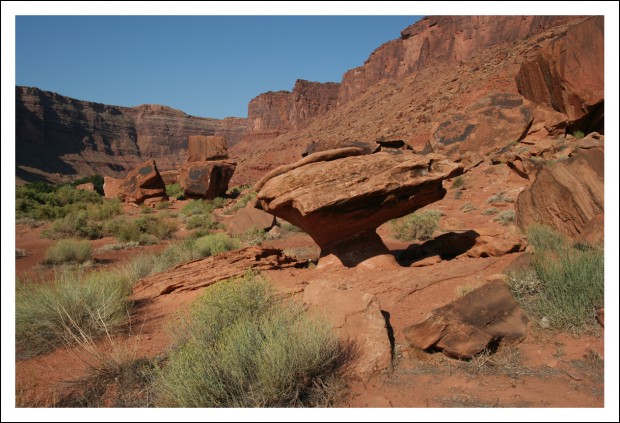 After revisiting Utah 128, we popped into Arches National Park to get our tickets for the 3:00 Fiery Furnace tour then drove out to Deadhorse Point State Park.
Why a state park?
You know the movie Thelma & Louise? The ending where, together, they are driving through what looked like the Grand Canyon?
It wasn't the Grand Canyon. It was the point where the Green River and Colorado River meet in Utah. You can see the canyon where they converge from Deadhorse Point State Park. You can also see it from a more-remote section of Canyonlands National Park, but that was further away.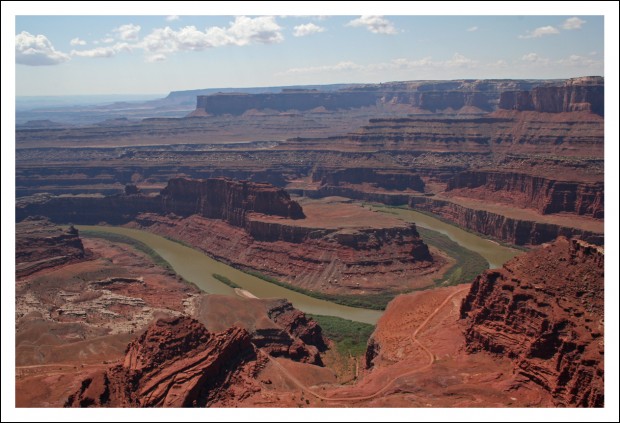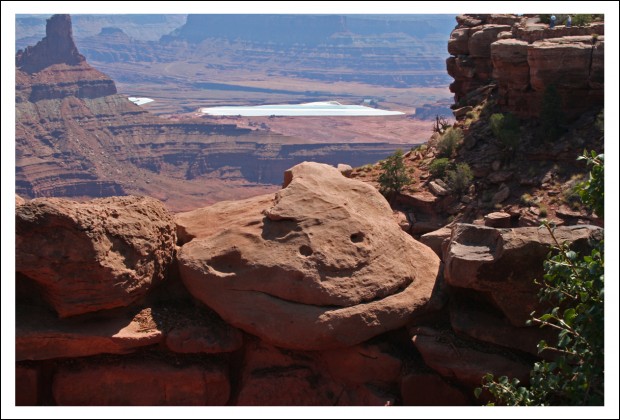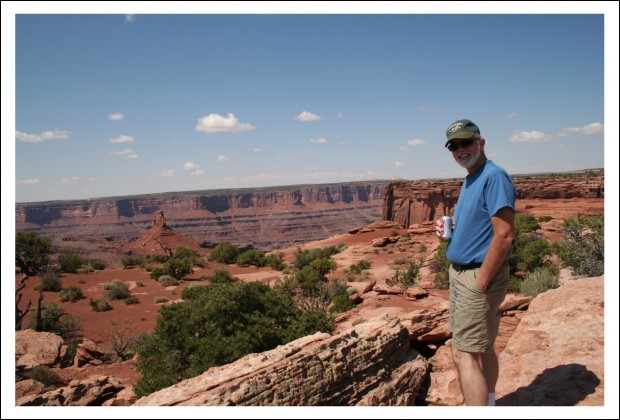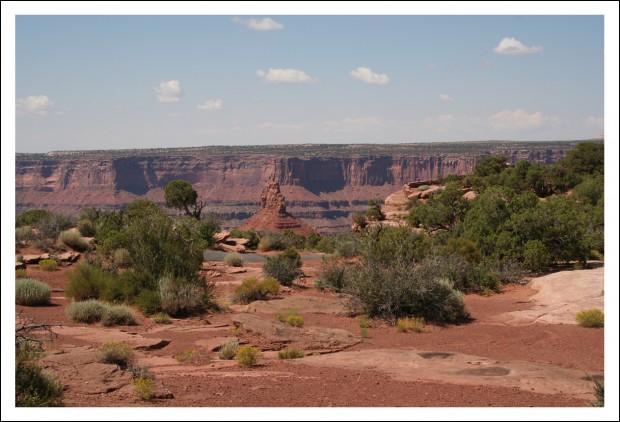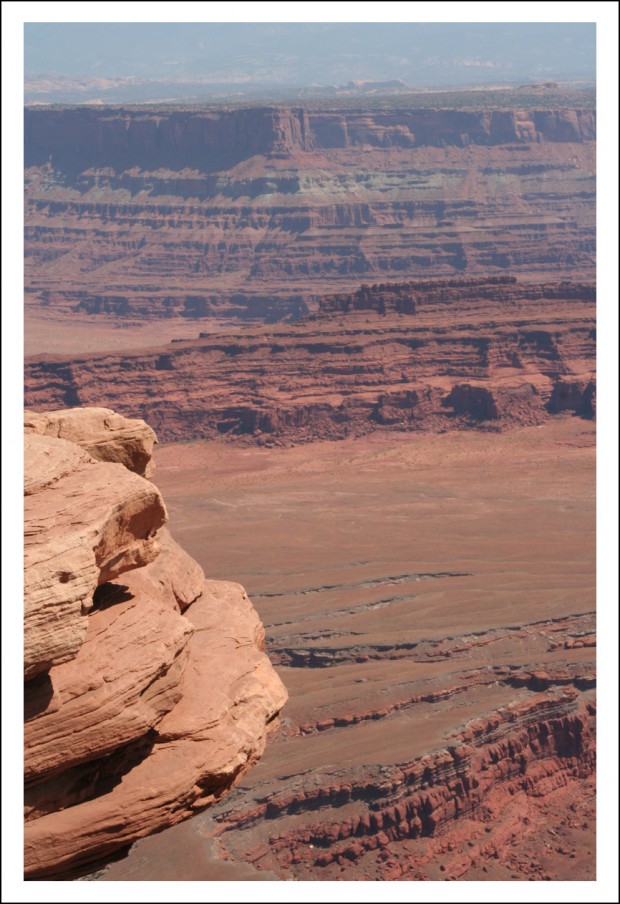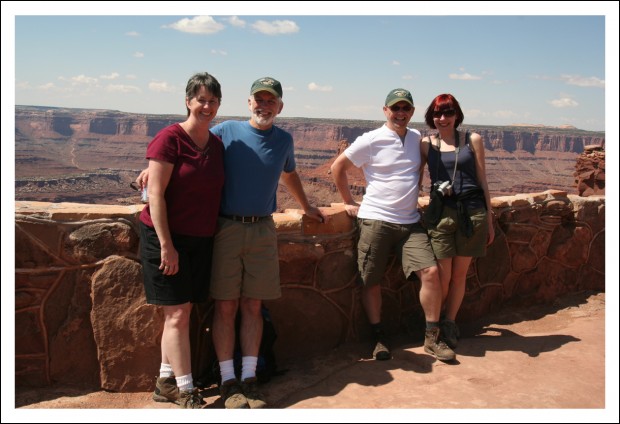 We ate lunch at the state park and then headed to Arches for the afternoon.
There was a tragic event earlier that day, which I am very sad to have to report. It's awful, really, but almost feels as if it were meant to be.
I lost my frog. I'm pretty sure he fell out of the truck during one of our stops along Utah 128. The day before, he was almost left at the Colorado National Monument.
So now I am on the hunt for a new mascot. A toad would be more-appropriate anyway, wouldn't you say?
As for our afternoon at Arches… it was so chock full of amazing scenery, that I have to save that for the next post.
Here's an image that was taken on the way to the park. It might even be in the park. I honestly can't remember.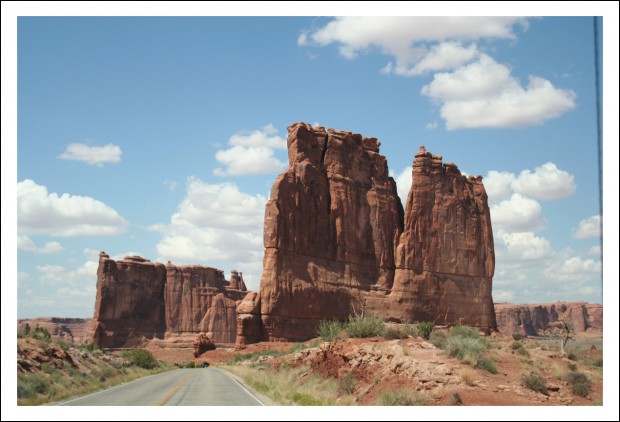 We have seen so much amazing, breathtaking scenery over the last few days, it almost seems unreal at times.
And now, as I write this, we are in Salt Lake City, preparing to leave for Grand Teton National Park.
Yes, I'm a few days behind. We've been busy.
Grand Teton National Park is one of my favorite places in the world. Really.
I'm very excited. This whole trip has been one incredible sight after another. We've been traveling with Annelies and Yves for over a week and none of us are ready to kill each other yet.
Hopefully, the rest of the trip will go as smoothly.