During our recent visit to Grand Teton National Park, we decided to do an easy hike. It started near our cabin, went along Jackson Lake (the big one) and through the woods on relatively level ground past a couple of smaller bodies of water.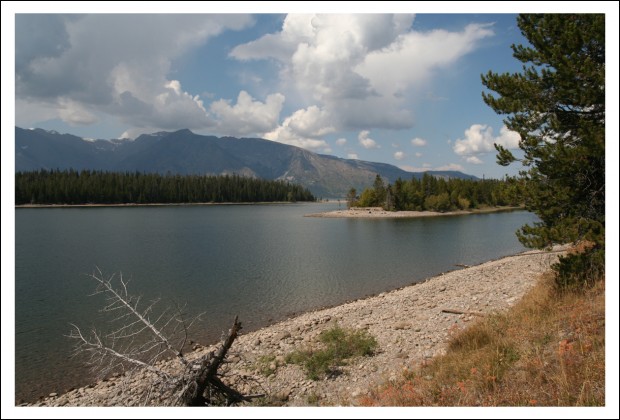 Have I said before that Grand Teton National Park is one of my favorite places on Earth?
As you can see from the pics, we got pretty lucky with the weather. Mornings were cool, but the days warmed-up nicely.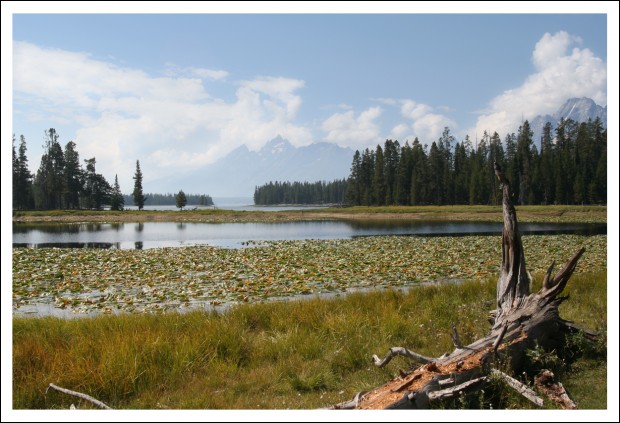 After leaving the shore of Jackson Lake, we wound through the woods to the much-smaller Heron Pond. Heron Pond is only separated from Jackson Lake at one point by a narrow strip of land. If you look at the center of the image above, the lake in the foreground is Heron Pond while the water in the background (in front of the mountain) is Half Moon Bay in Jackson Lake. This MAP will give you a better idea as to the scale of this place.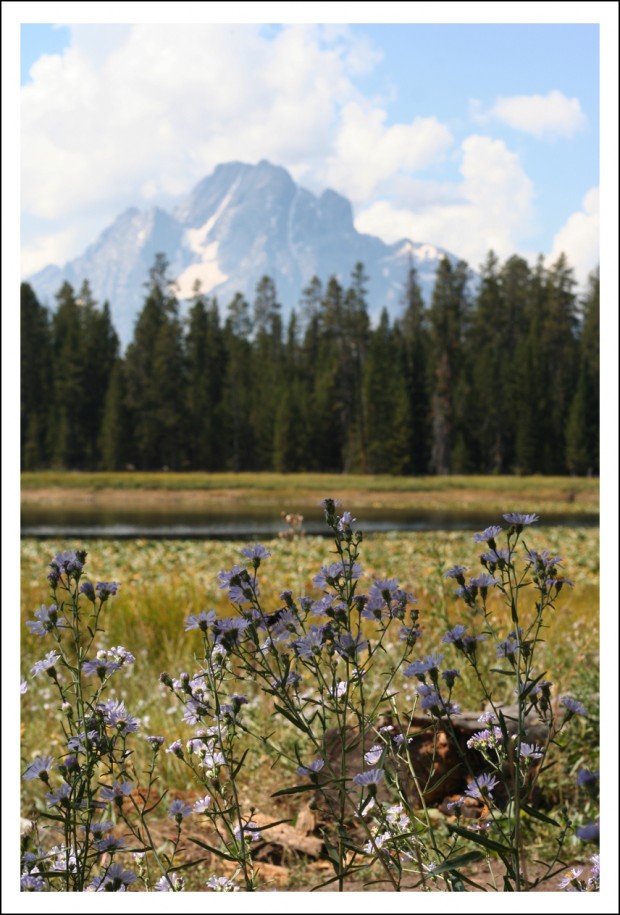 My companions laughed at me when I was shooting the image above. In order to capture those flowers in the foreground of my shot, I had to get down on my hands and knees with my butt up in the air and face almost on the ground. Sure, I looked stupid. (Annelies took a picture to prove it!) But I got a great shot, right?
After a bit, we continued on to Swan Lake (pictured below).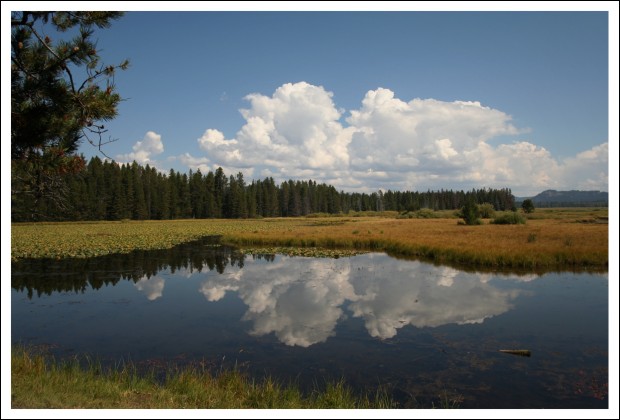 Even though you can't see the Teton Range (mountains) in this shot, I like it for the cool cloud reflection.
I captured another version of the same scene in the image below.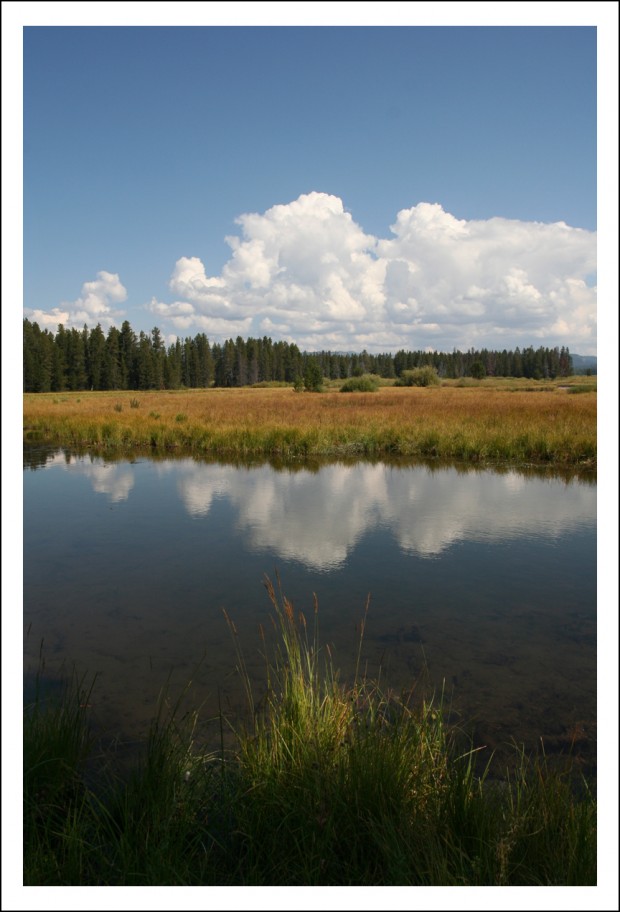 I like the second shot better. I like how much depth it has thanks to the grass in the foreground.
Hubby isn't a fan of images shot in the portrait orientation used for the second image. He prefers the wider, landscape view.
Which one do you like better?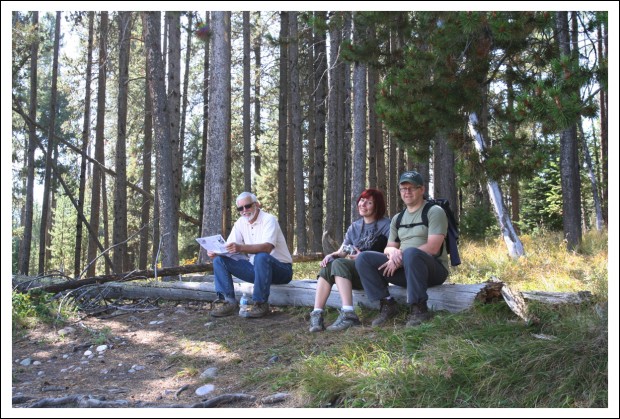 The stunning view of Swan Lake captured in those images is what we saw from this log. I sat there for a while, too, which is why there's a gap between Hubby and Annelies. But I just couldn't sit still with those very cool cloud reflections just waiting to be captured.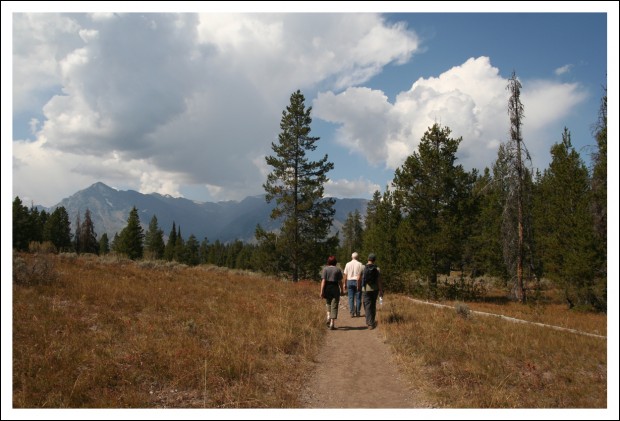 Our men were great sports about letting us take pictures to our hearts' content. After a few more shots and some leisurely poking around, we finished our hike.