Unless you live under a rock, or at least away from a TV, you know the Northeast US was hit with a rare October snowstorm yesterday. As far as accumulation goes, we didn't get much. But it was still a cold, wet, nasty day.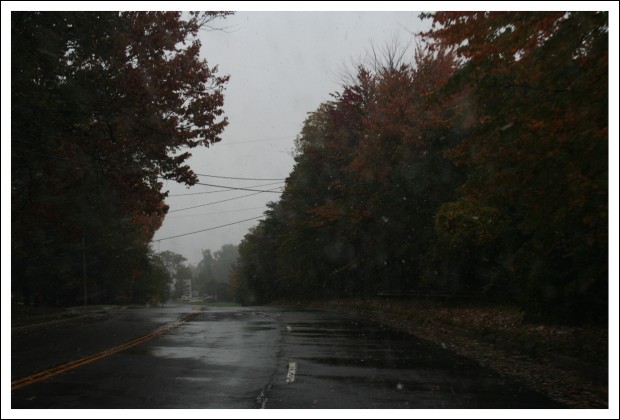 You know what it means when the weather is like that, right? It's a great day for soup!
I actually did quite a bit of running around in that nastiness. I went to Chantilly to visit a furniture store I'd been wanting to check out: Bare Woods and Home Furnishings. It was awesome. And overwhelming. That had so much very cool stuff, I didn't know what to buy. So I didn't buy anything.
But I'll go back.
Instead, I went to Target to stock up on some essentials, and then I went home to prepare dinner.
I forgot to mention that I'd stopped at my favorite shop before leaving town to make sure I'd have that one key dinner ingredient.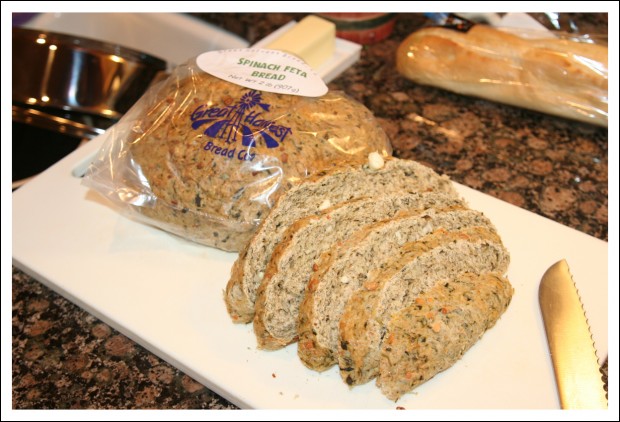 I just LOVE the Spinach Feta Bread from Great Harvest. It is dense, flavorful, and delicious.
I couldn't decide if I wanted Chili or French Onion Soup. So I made Hubby pick. He opted for French Onion.
I use the Joy of Cooking recipe, which is fabulous, but takes about two hours to cook. It's worth it. Trust me.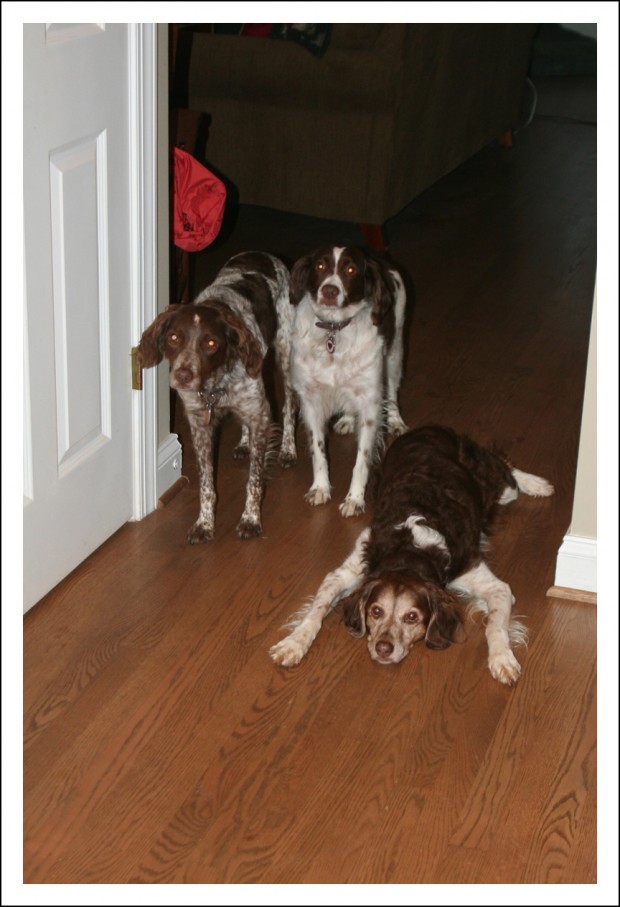 The dogs waited patiently for me to prepare their dinner while the soup cooked.
And while I took pictures of the bottle of wine I had gotten at Target.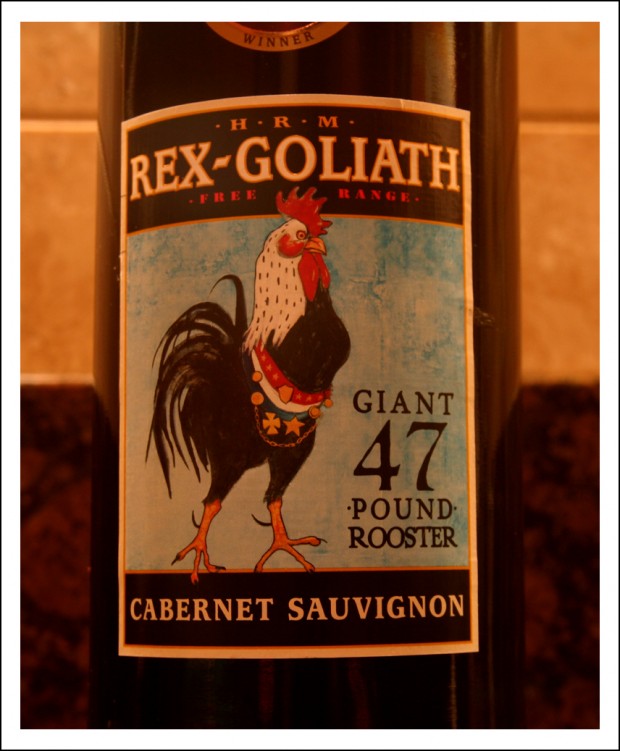 You gotta love living in a state where you can buy wine at Target.
Isn't that a cool wine label?
The soup was delicious. Sorry I don't have a picture of the finished product. But by then, I was absolutely starving and salivating over all the delicious smells.
I do have one final picture to share.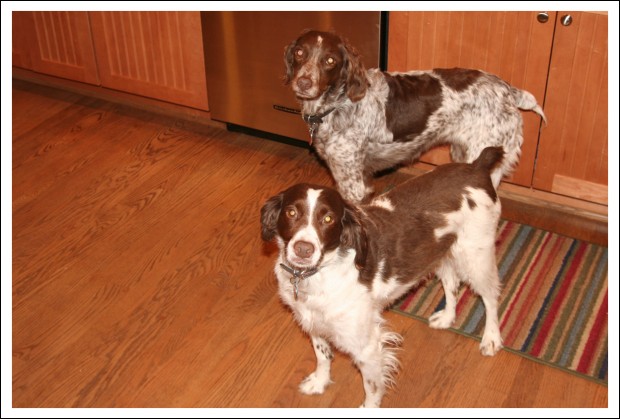 Here Belle and K wait for something. A treat maybe? I forget. This was after dinner and I just happened to have the camera in my hand for this rare moment when they were standing still next to each other and actually looking at the camera.
I would have Photoshopped the redeye out, but Hubby is waiting patiently for me to go cook breakfast like I'd promised. Over-medium eggs with more of that yummy Spinach Feta bread. And bacon. Oh my.
I hope you enjoy your Sunday!
UPDATE…
Just in case you were wondering how breakfast turned out.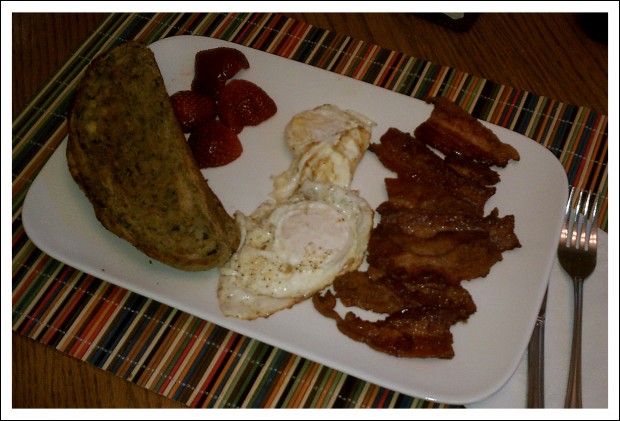 Hubby said it was good enough for company.
Now are you ready for a visit?