Yep, I've been slacking again. I can't believe it's been ten whole days since my last post.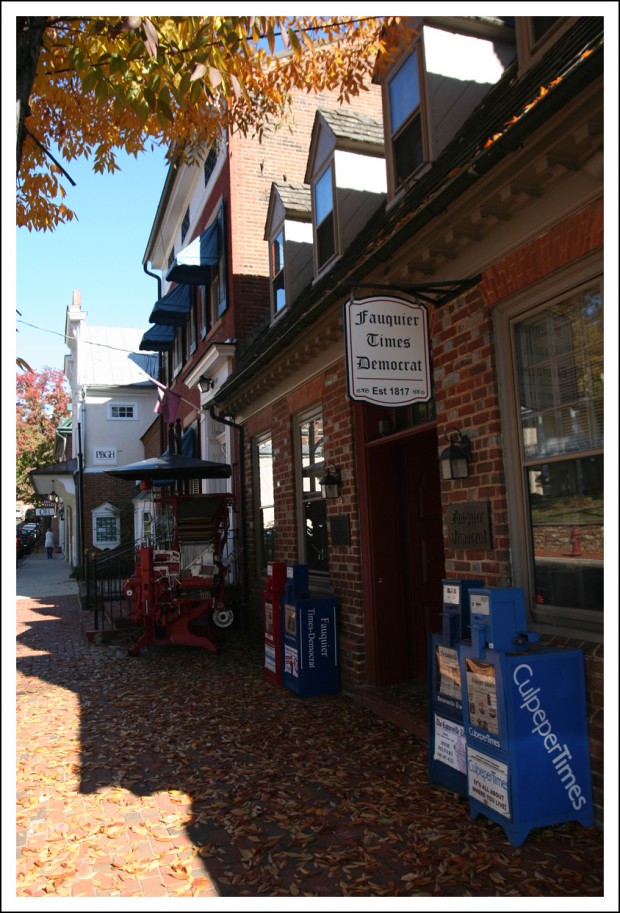 Things are still busy. And this week I've been cleaning. My mother-in-law is coming to spend the weekend with us. Hubby and I are very excited. It's her 80th birthday weekend, so we have all sorts of culinary delights planned.
There's not a whole lot to do around here, but that's okay. We still love our new town. The other day, it was so pretty (about 75 degrees!) that K and I went for a lunchtime stroll. I took my camera, of course. I don't think I'll ever tire of just walking around this place looking.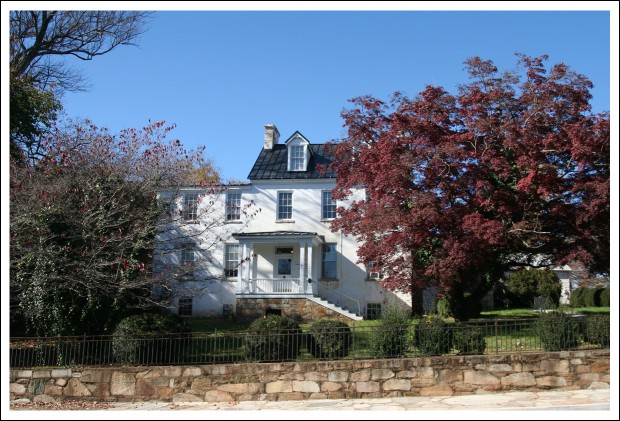 There are just so many cool, old houses.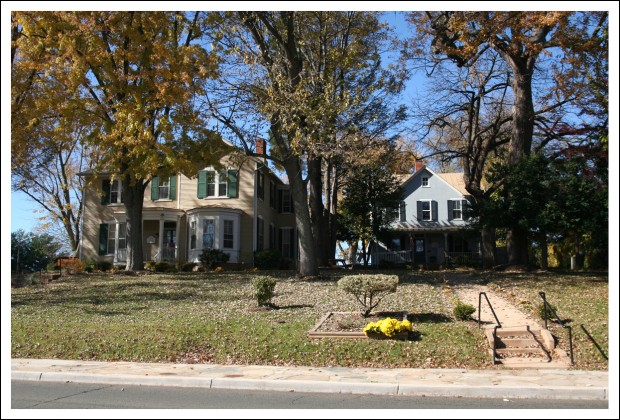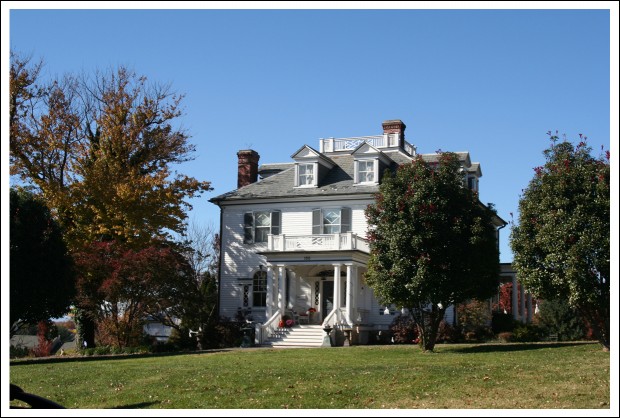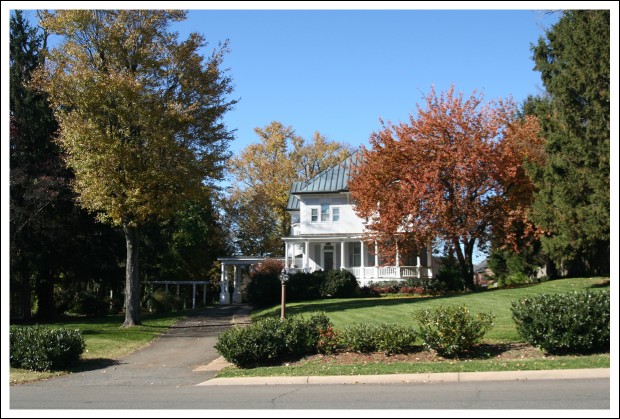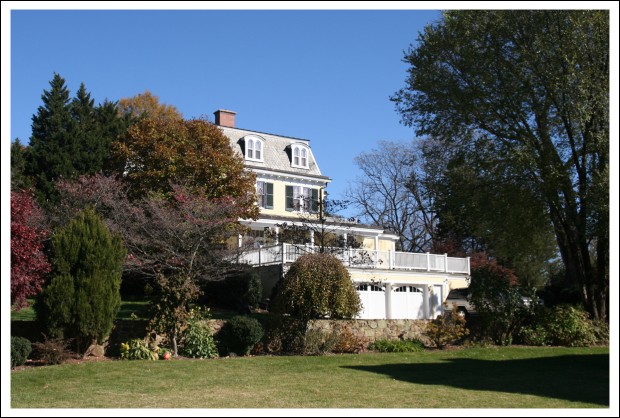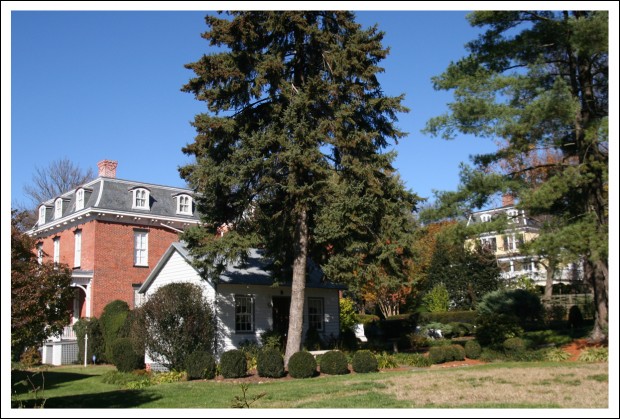 If this big red-brick house was mine, that little building in the backyard would be my home office. Wouldn't that be awesome?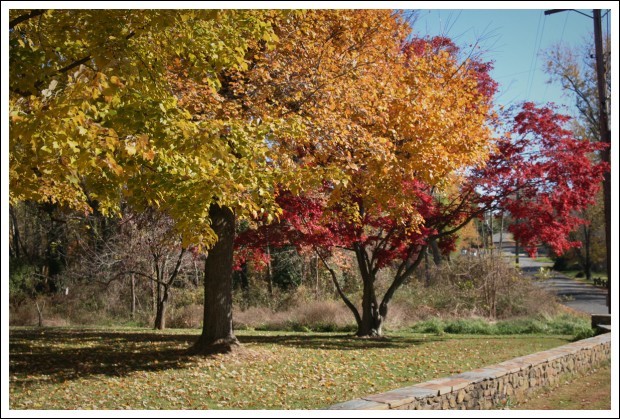 And I just love all the Fall colors. Good thing I got out when I did, because over the last few days it's been very rainy. And LOTS of leaves have come down. Our poor fig trees are completely naked.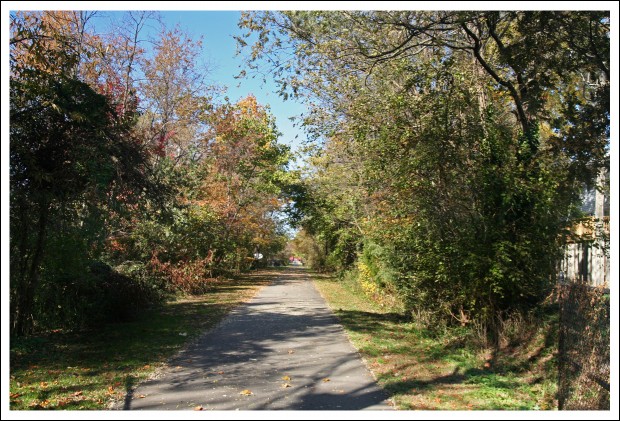 This is the Warrenton Branch Greenway. An old railroad bed turned bike/walk path. It's only a couple of blocks from our house. Which is convenient considering we walk the dogs there every morning. This morning we all got a bit wet, but it was still nice to be outside.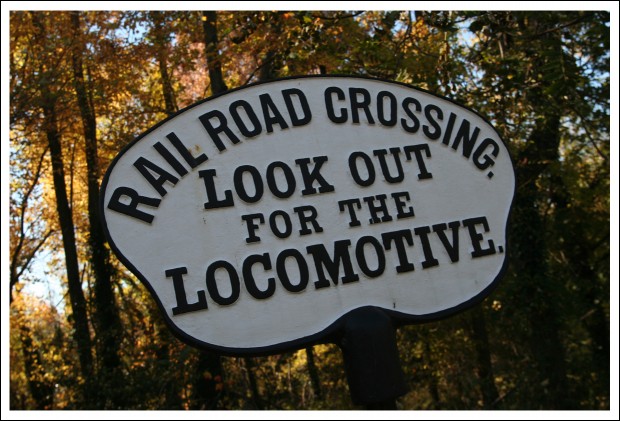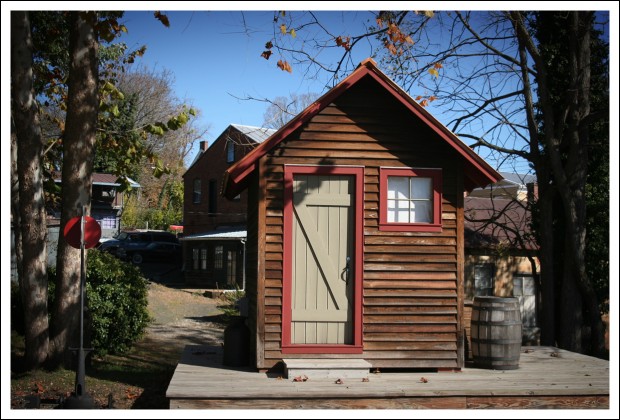 I just love this little signal house (or whatever it is).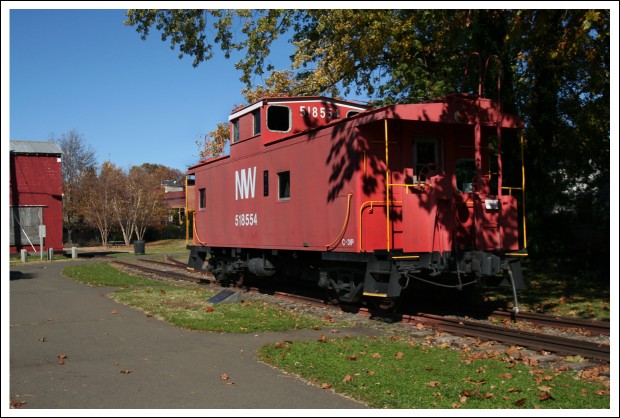 And the caboose. How can you not love a red caboose?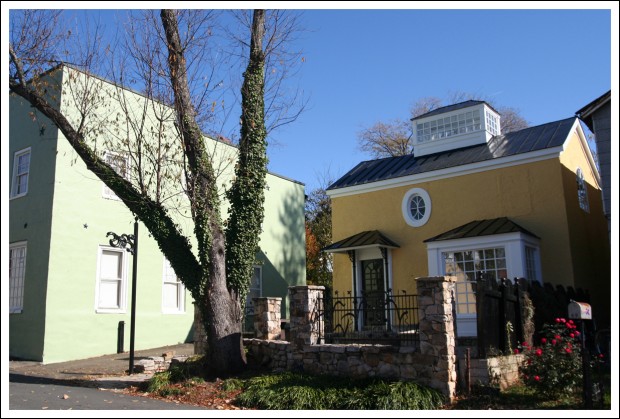 You're probably tired of me saying "I love this, and I love that…"
Sorry. But look at that little yellow house. Don't you just LOVE it? I love-love it. The clearstory. The windows.
But do you want to know what I find the coolest?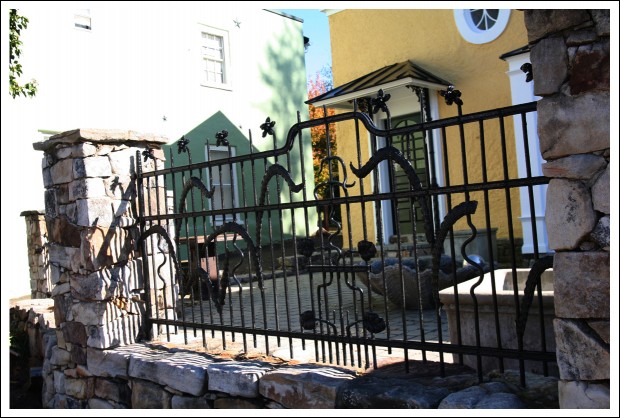 The iron work on the fence. And the flagpole. This is just one rocking little yellow house.
I hope you enjoyed the latest tour.
Perhaps I'll snap a few pics this weekend to share.
I did mention that it's my mother-in-law's 80th birthday weekend, right?
It'll be a weekend spent sitting around relaxing and just visiting. She told us she didn't want a party. Which is good, really, since we moved down to Virginia and all.
It still feels weird thinking of Virginia as home…