Don't you just love days that start out in one place and then, completely unpredictably, you end up in another place? Days like that keep life interesting.
Take Wednesday for example. It started out with me here at home in Virginia. One of my goals for this week has been to paint my office. (I made good progress there, by the way. I'll finish today.) One of my other goals has been to take the girls to the WV place. So, the trip to WV wasn't entirely unexpected. I just didn't know when I'd go.
I was thinking about it while painting. Painting is one of those mindless jobs that forces contemplation. Since the week was winding down, I figured I'd better get my traveling butt in gear and head to the WV place.
After dinner, we did just that.
Know what that meant? Besides a late-night arrival? I had three very HAPPY dogs.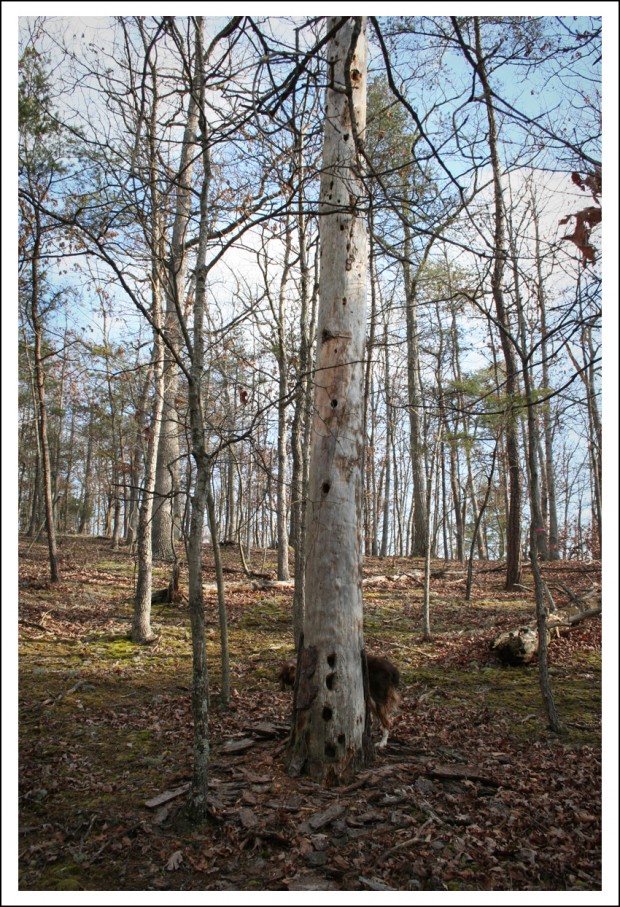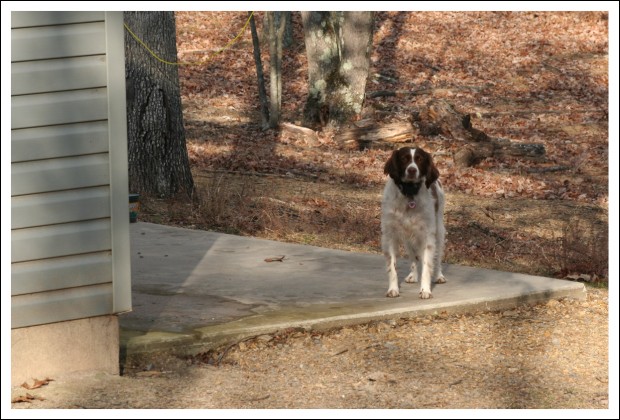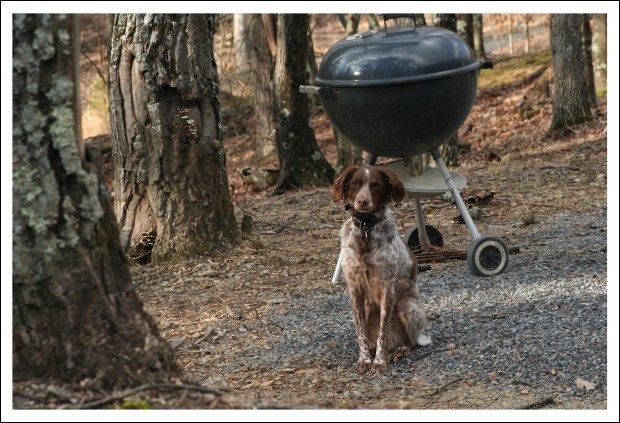 They love stretching their legs at the WV place. They really were super-excited to be there. Even if only for a brief visit.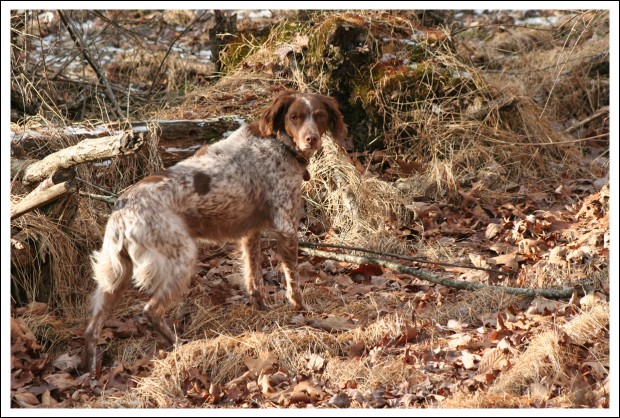 That last shot above is my favorite doggie pic of the day. K was poking through her favorite brush pile looking for rodents.
Something else I've been wanting to do is take the dogs on a hike. They do really well walking on leash here in town. Since we're so close to Shenandoah National Park, I figured we could stop for a visit. It is halfway between the VA and WV houses, after all. But the visitor center is closed for the season. So we opted for Sky Meadows State Park instead, which is also between the WV and VA houses.
Sky Meadows State Park, in Clarke and Fauquier counties, is just two miles south of Paris, Virginia. Here's a brief description from the VA Department of Conservation and Recreation's web site for Sky Meadows…
Just an hour's drive from Washington, D.C., Sky Meadows State Park … offers a peaceful getaway on the eastern side of the Blue Ridge Mountains. With rolling pastures and woodlands, the park boasts beautiful vistas of the foothills and access to the Appalachian Trail. Its rich history is shaped by the development of agriculture and the impact of the Civil War. Activities include hiking, fishing, picnicking, horseback riding, primitive camping, and nature and history programs.
Of course, I had to stop in Paris just so I could say I was in Paris on Thursday.
That's where we encountered some strange creatures.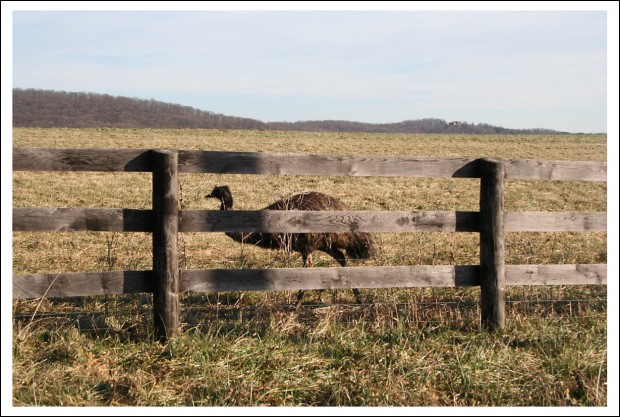 What are these giant turkeys doing in a cow pasture?
Turkeys are birds, right? When my three bird dogs spotted them, they were going nuts.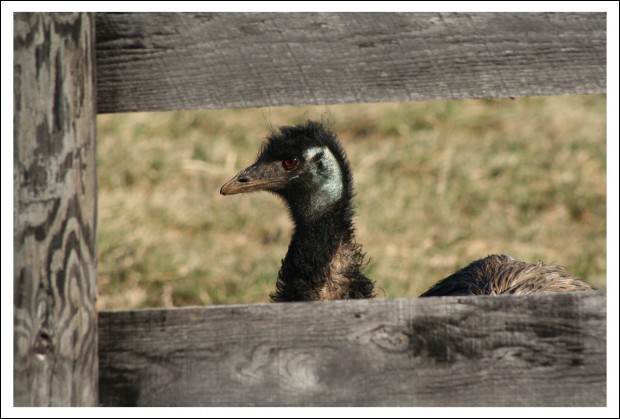 Speaking of nuts… look at this strange collection of beasts in the neighboring pasture.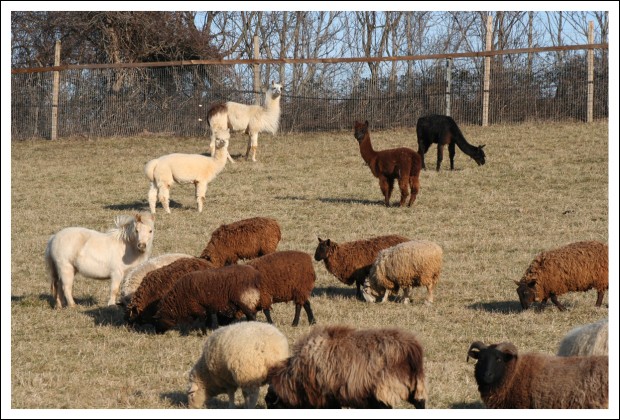 Not a cow to be seen. And, wait, isn't that a little horse?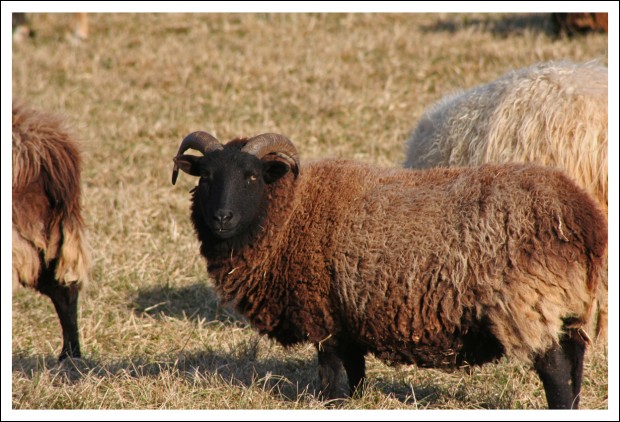 We didn't linger too long because the dogs really were going nuts in the back of the truck. K can be quite vocal, too, and the animals were getting quite freaked out. I didn't want to start a stampede and make Paris look like that scene in Jumanji.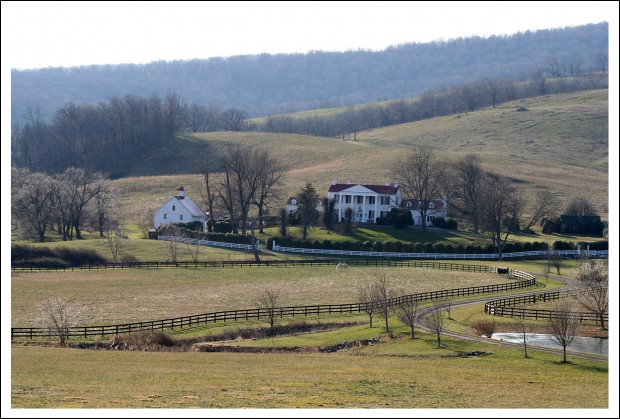 Check out the size of that farmhouse! I guess that would be called a manor.
The state park really was just around the corner.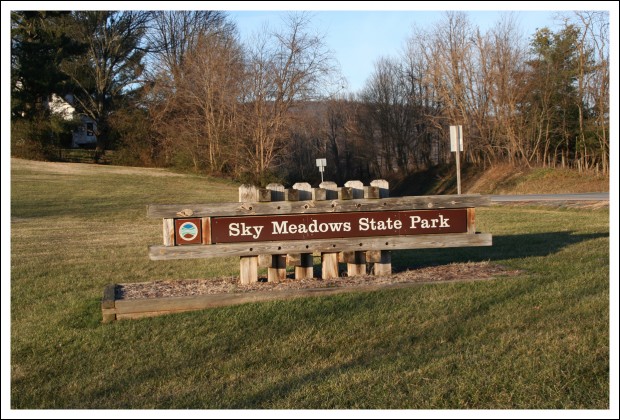 It's also only about 30 minutes from my house. How cool is that?
If you are wondering why I find that so exciting, have a look at some of the pics I shot at the park.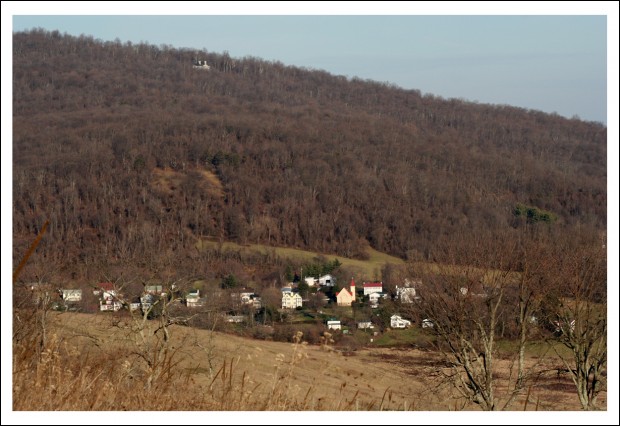 Keep in mind, these are just snapshots (just point and shoot). I had three very excited dogs with me.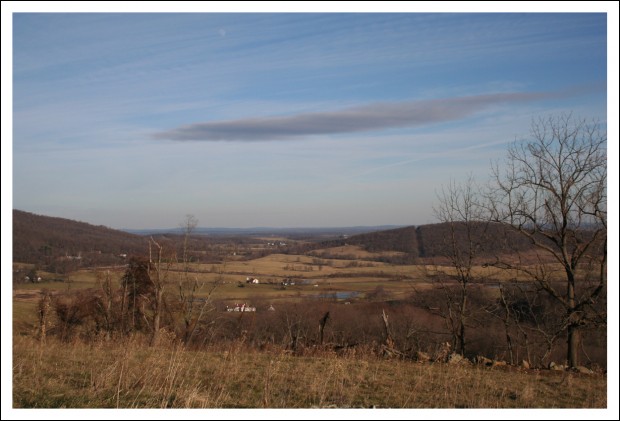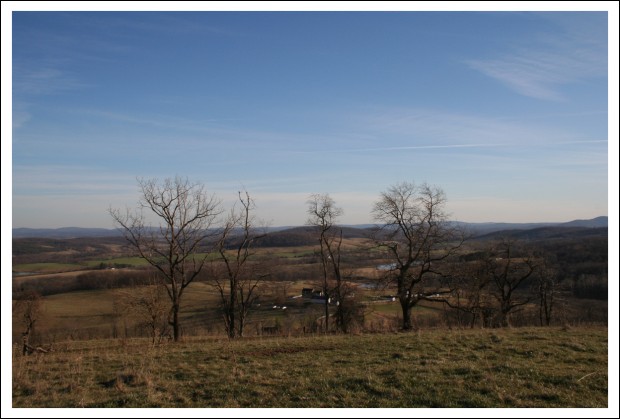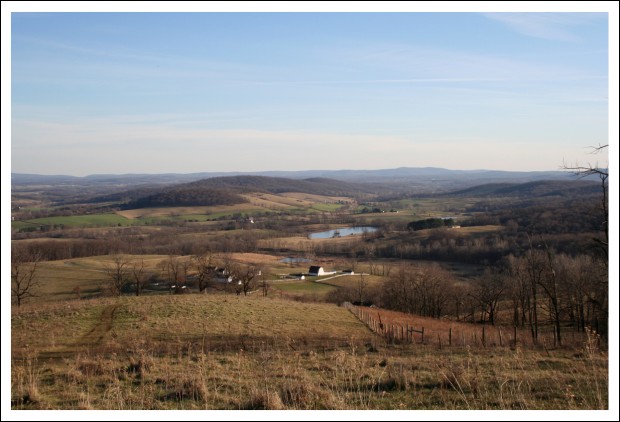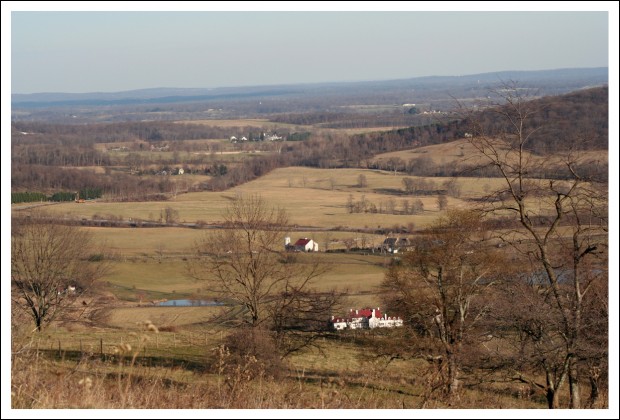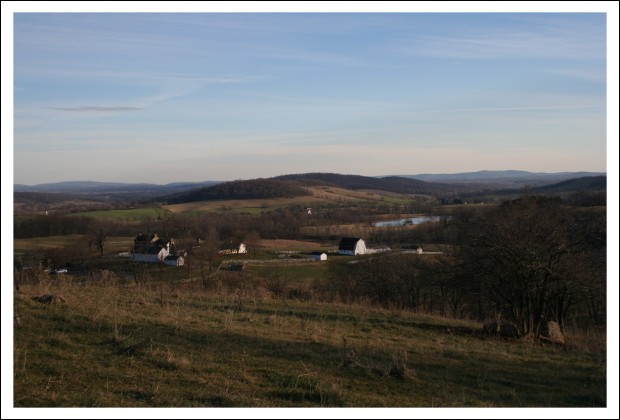 Just imagine how pretty this place will be in the Spring and Summer when everything is green. And in the Fall, when the leaves are changing.
Oh, and did I mention that the Appalchian Trail runs through Sky Meadows State Park? That's something else on my list of things to do this year. (Not hike the whole trail, just pieces of it.)
Speaking of things to do… I have to finish painting my office. That's a job I both dread and am excited about. Just wait until you see the dramatic difference, then you'll understand why the excitement.
 – – –
P.S. – I do realize those aren't turkeys…