The theme for You Capture this week was COLD.
At the moment, it seems that Beth's web site has crashed. She's the host of You Capture. An amazing woman, really. I'm sure she is frantically trying to figure out what's up with her site. Hopefully the issue will be resolved soon. A crashed web site is the last thing that Beth needs.
I didn't exactly expend a ton of effort this week capturing "cold" anyway. But I'll share the few lame photos that are (sort of) worth sharing.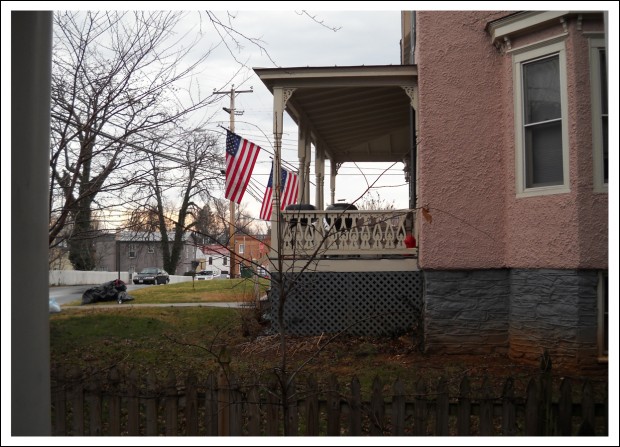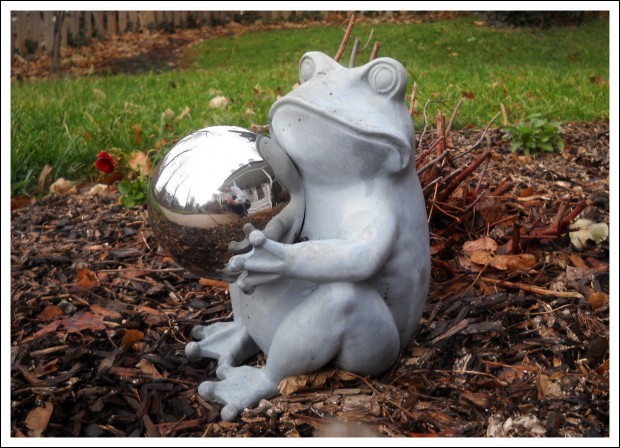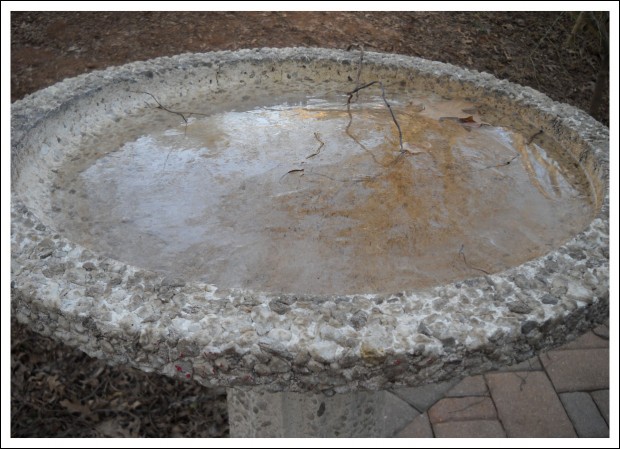 Of the three, I think the one of Reflectofrog is my favorite.  Gaze into his silver ball and you'll see me with my point-and-shoot. Yep, another week went by without my using the big gun. Maybe I'll be feeling more-inspired next week.
Cold would've been more fun to shoot if there were some snow on the ground. These cold, gray days are the worst.
I hope you are staying warm!