This has been THE weirdest year for weather. Ever.
Well, at least as long as I can remember.
Yesterday, temps climbed into the low- to mid-80s. And it's still March.
I decided to take advantage of the weather and go for a leisurely stroll through town.
This is what I saw…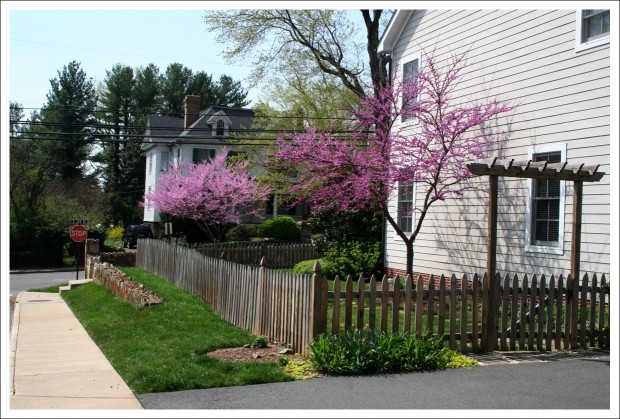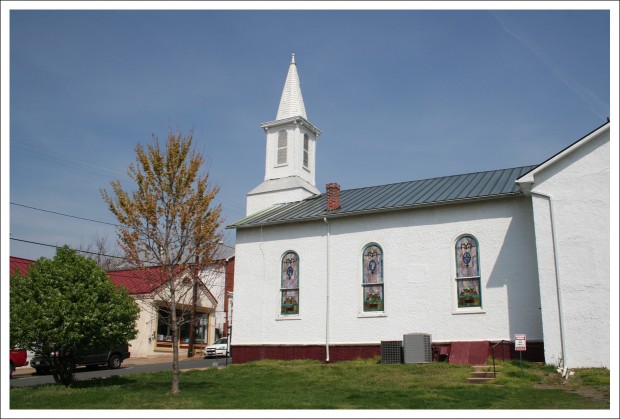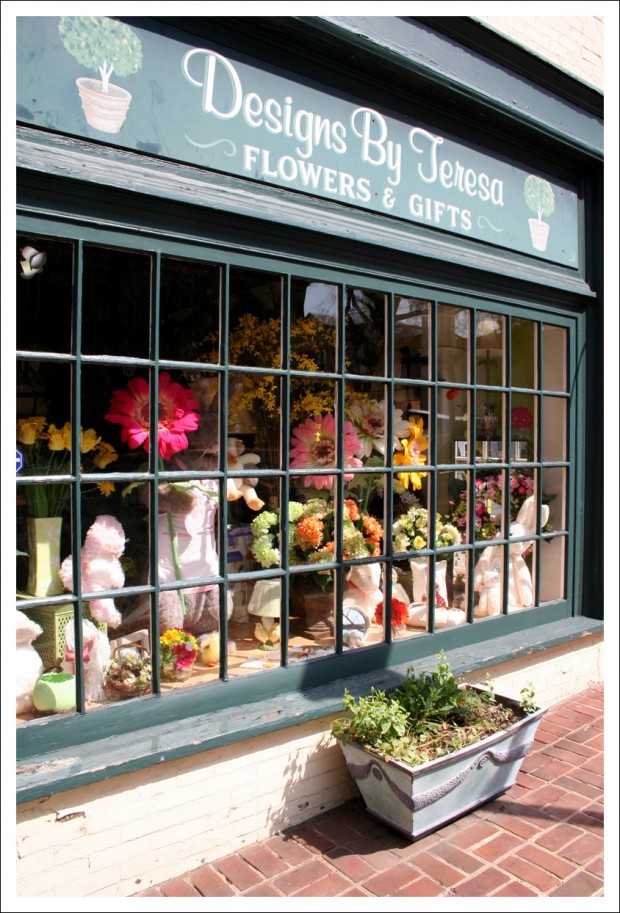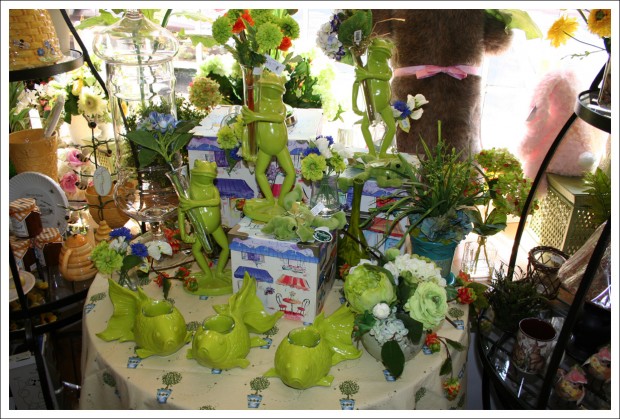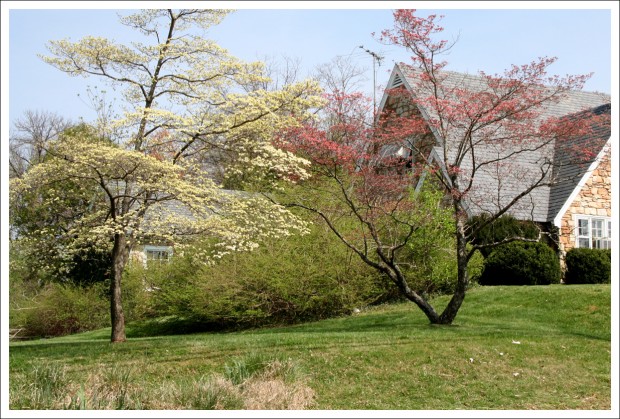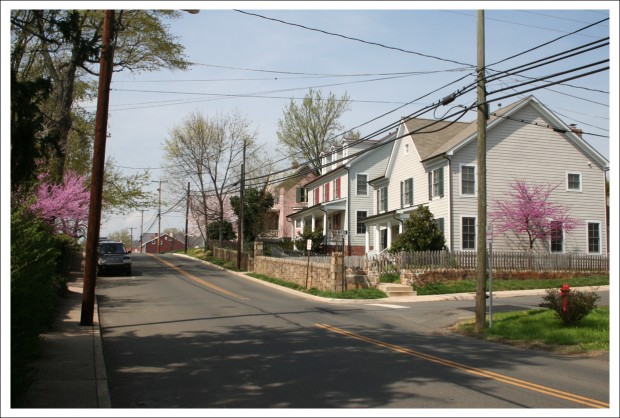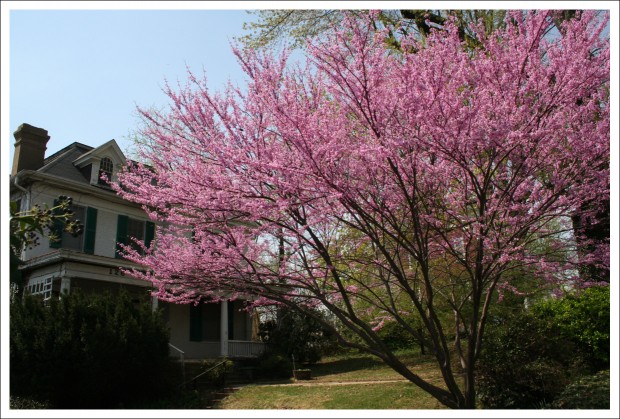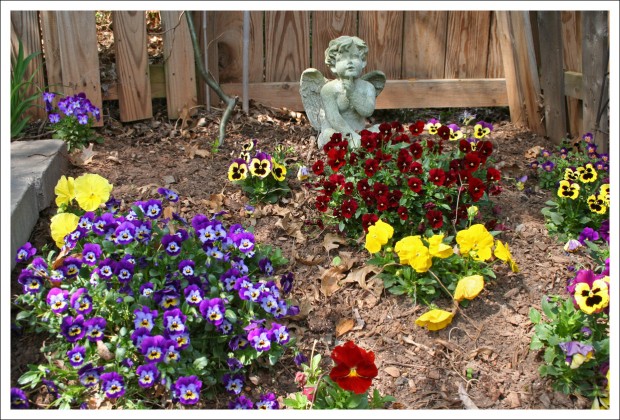 Did you notice that I said a "leisurely" stroll? That means I left the dogs at home.So, when I got back and went to the front porch for a picture of this tree…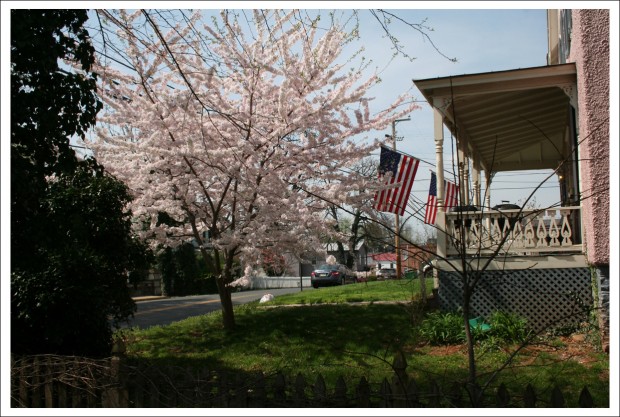 … the dogs, and Hubby, joined me.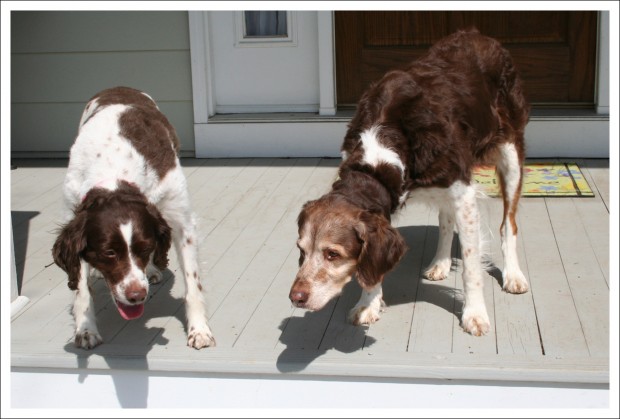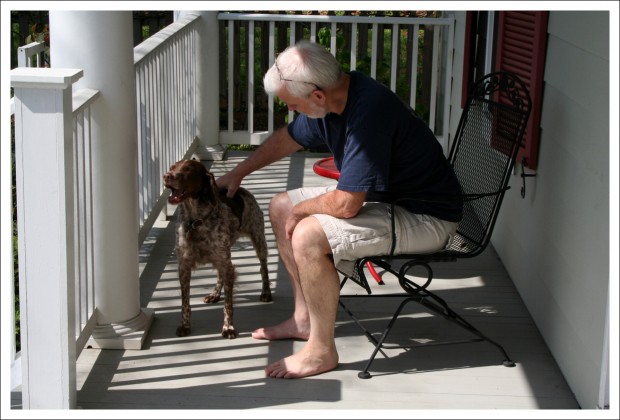 Here's the view from our front porch.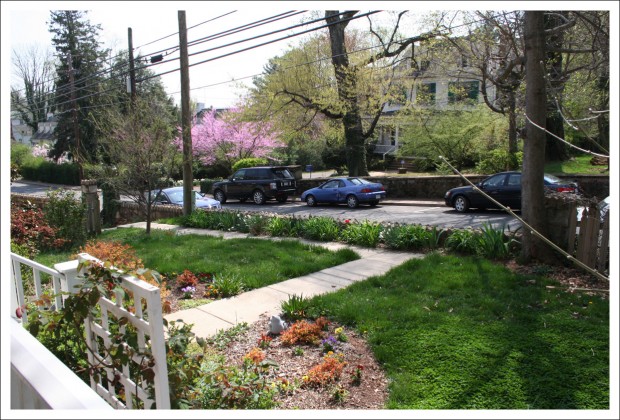 Don't you just love all the pink trees?
Unfortunately, I had to go back to work. It would have been a great day for a motorcycle ride. Sigh…