Fencing!
Yes!
I am beyond excited.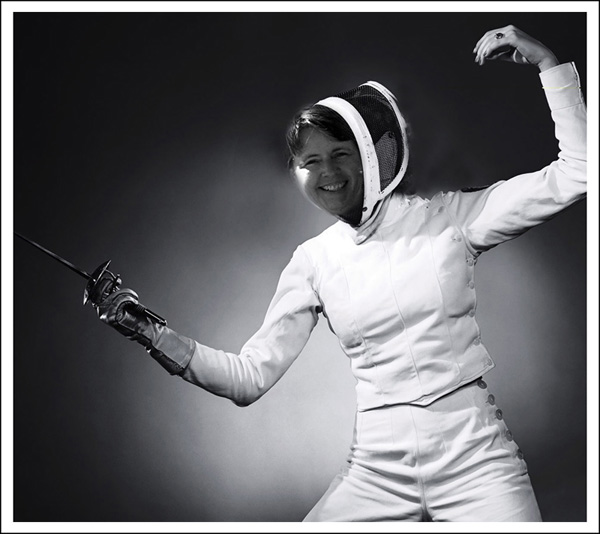 It's the little things in life, you know?
I have been looking at fencing since before we moved into this house.
Not that kind of fencing, though.
This kind…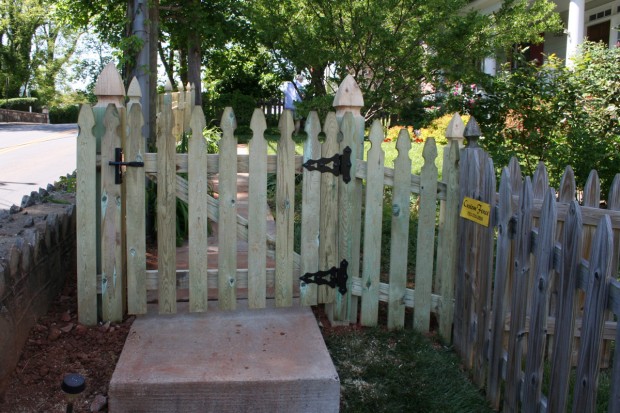 That's right, we FINALLY have a fully enclosed yard.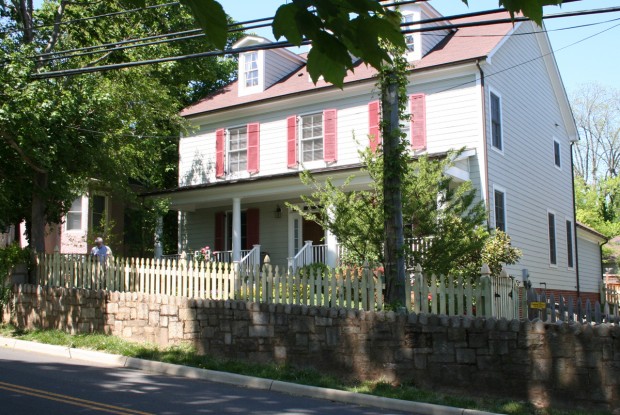 It's awesome.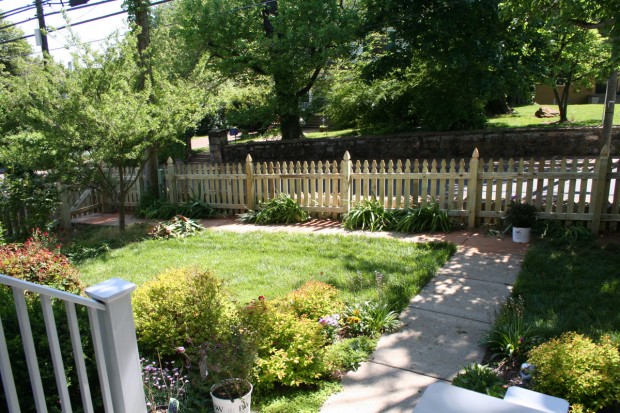 If you've seen how teeny-tiny our backyard is, you'll understand.
It just felt so enclosed.
So confining.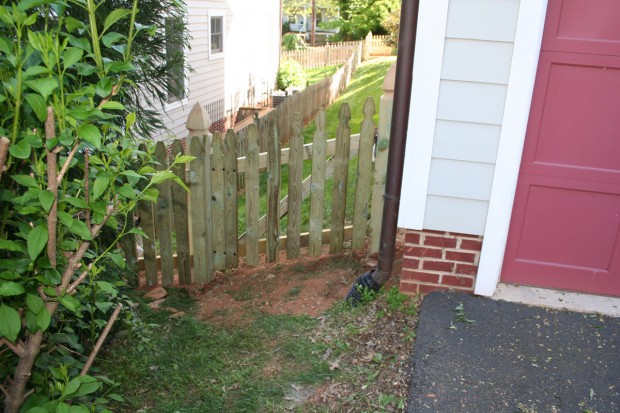 Don't get me wrong, I still love our new house. And the neighborhood. But the fenced-in portion of our yard was VERY small. Really.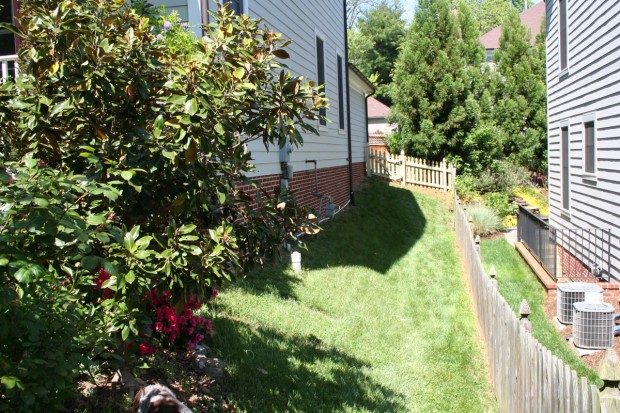 Now we've got some leg room.
Why did the small size bother me so much?
I'll give you three reasons.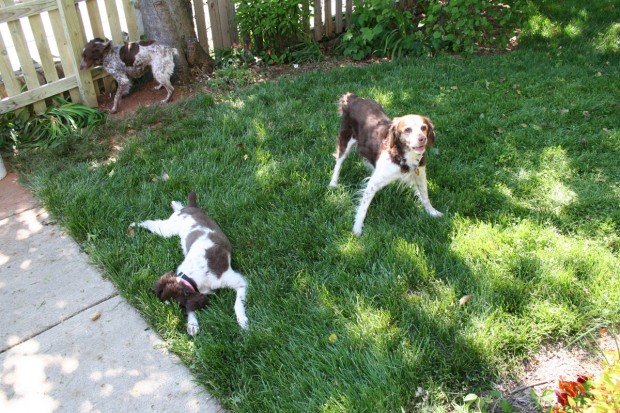 The girls really like getting to stretch their legs a bit.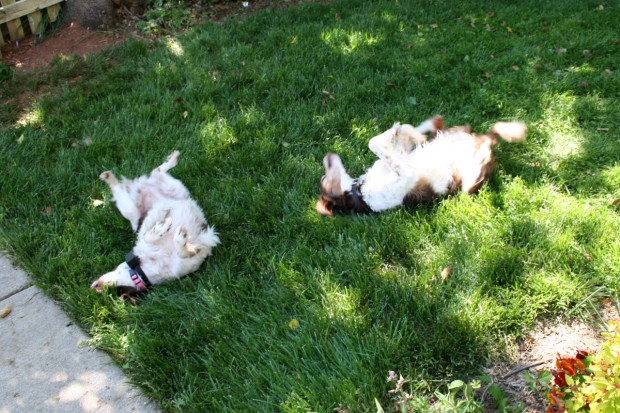 And I think they have missed having grass.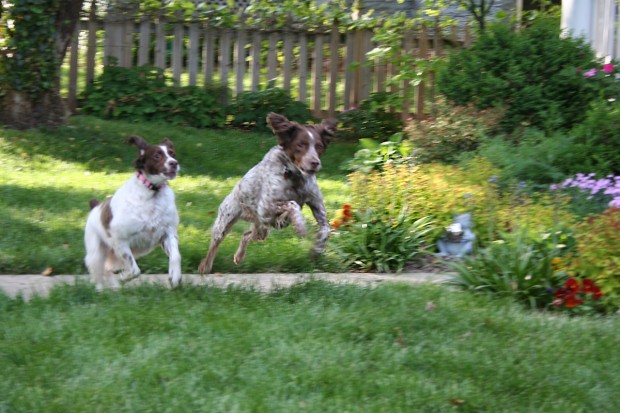 Not to mention room to run.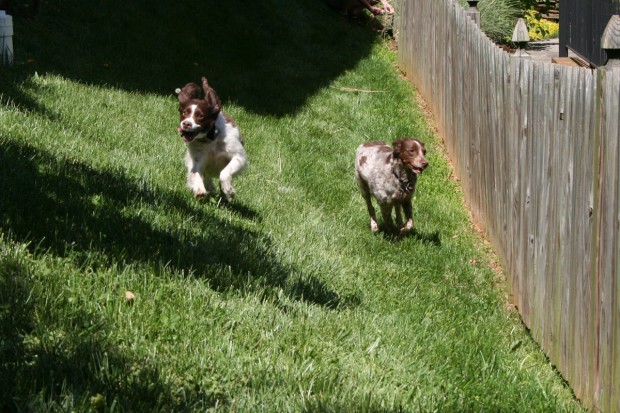 These dogs are runners.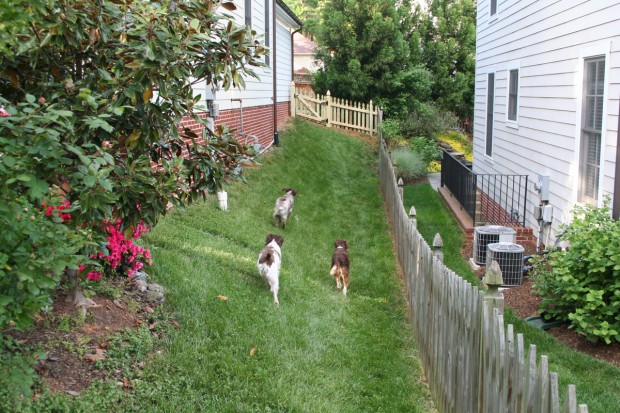 Even old Meg.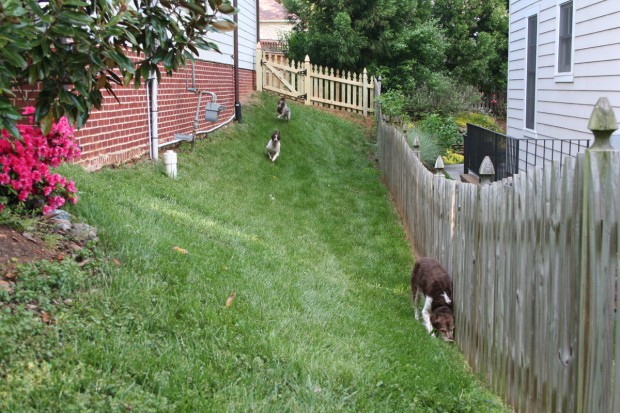 Okay, maybe she doesn't run as much as the young ones.
But they all love being outside. So do I.
Something tells me I'll be using that fabulous front porch of ours a bit more now.
A lot more, actually.