Our quest to experience more of the state we relocated to this past October continued yesterday in quite a delightful fashion.
Good friends of ours, Kathy and Barry Spice, came down to visit for the day and we went on a wine tour. All that really means is we drove to several area wineries to sample the wines each offers.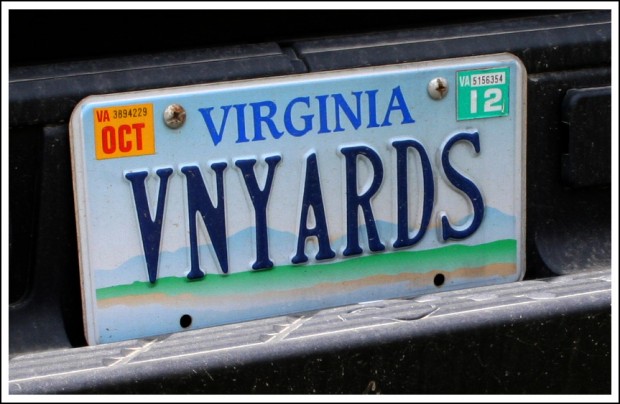 I don't know nearly as much about wine as they do, but I was responsible for planning the trip. So I based our itinerary solely on locations.
If there's one thing I do know how to pick, it is picturesque locations.
If I do say so myself, I did a pretty darn good job of it.
According to the Virginia Wine website, there are "192 wineries and counting" in Virginia today. There are 20 wineries and vineyards in Fauquier County alone.
The map embedded below shows our itinerary.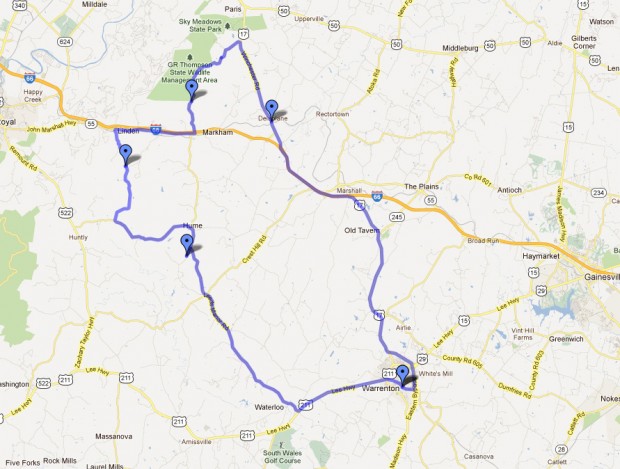 Our first stop was Hume Vineyard. According to Google Maps, it is about 18 miles from our house.
The vineyard is situated on a 60-acre Civil War-era farm. Which meant there's a picturesque barn on the property.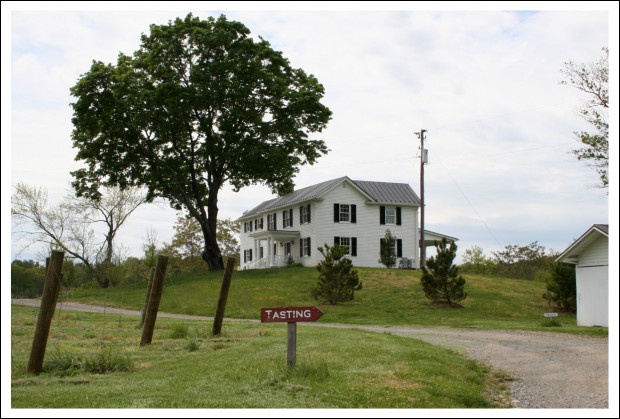 And an old house.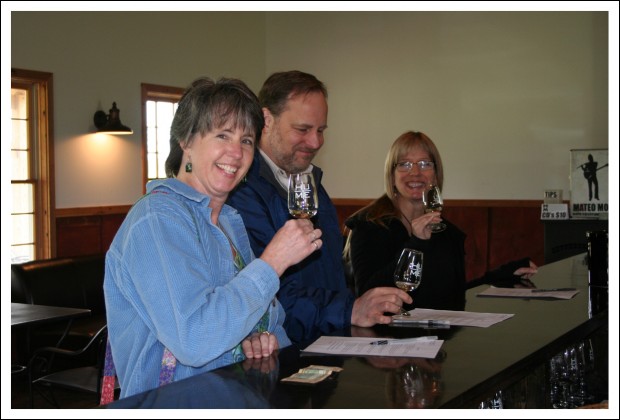 Hubby was our designated driver. For him, that wasn't much of a sacrifice. Though he has tried over the years, he still has not acquired a taste for wine.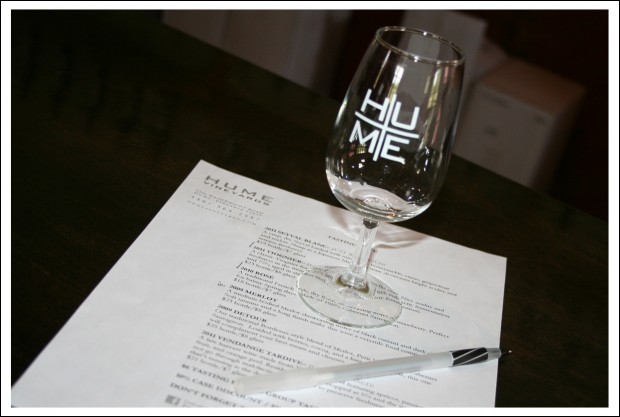 That was lucky for us. There were only six wines on the tasting card at Hume, but trust me when I say a lot of little sips of wine add up!
There were none that I hated, but two I particularly liked: a 2011 Viognier and a 2010 Rose. I actually bought a bottle of the latter, which I am anxious to pair with a meal.
Our next stop was Linden Vineyards. It was actually quite crowded and, from what I gathered from their web site, they cater primarily to their own "wine club." I'm not entirely sure how that would have impacted us, as the general public is still admitted to their tasting room. But it was crowded. So we decided to skip it and move on the next stop.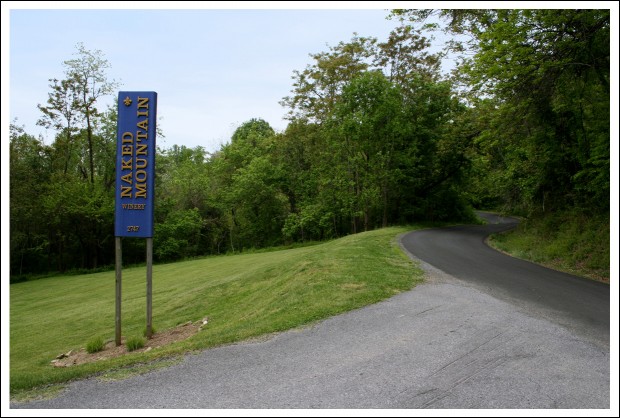 The Naked Mountain Winery and Vineyard is on Leeds Manor Road, my favorite motorcycle road in Fauquier County.
It's been around longer than Hume Vineyards, which is only a couple of years old, and is quite popular. Popularity = crowds, unfortunately. But we made the best of it. After sampling at least nine of their wines, all of which were quite good, we each bought a glass and enjoyed our picnic lunch on their deck.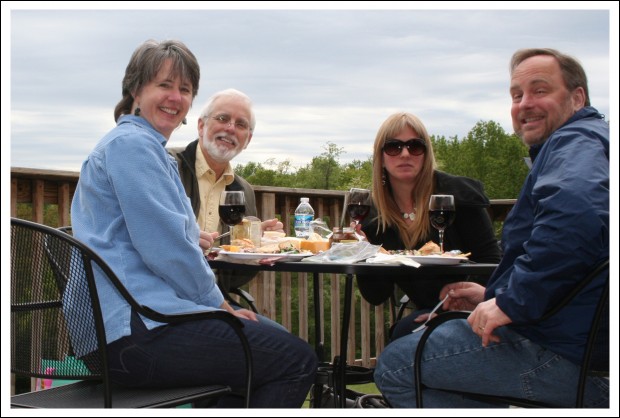 Kathy had prepared a couple of yummy salads.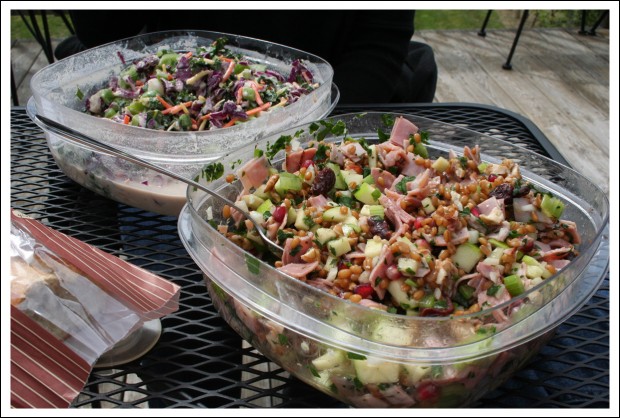 I bought some cheeses, bread, and salami.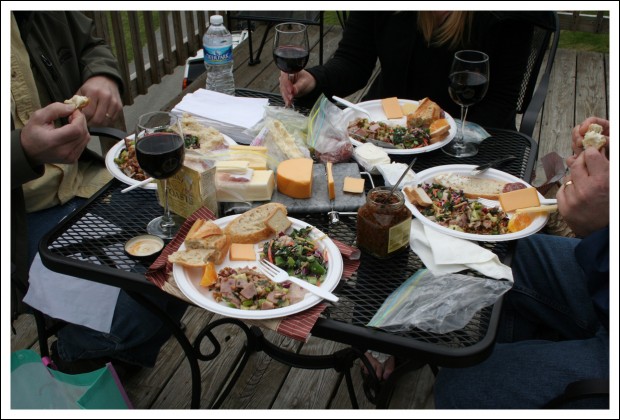 It may not sound like much, but it was actually quite a nice spread. We all pigged out.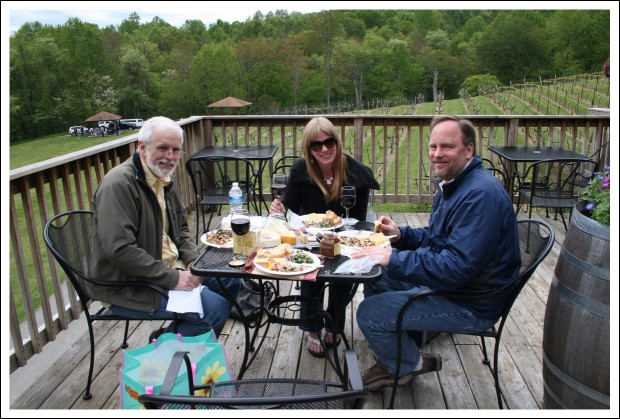 The sky was a bit overcast, and temps were on the cool side, but it was still a great picnic.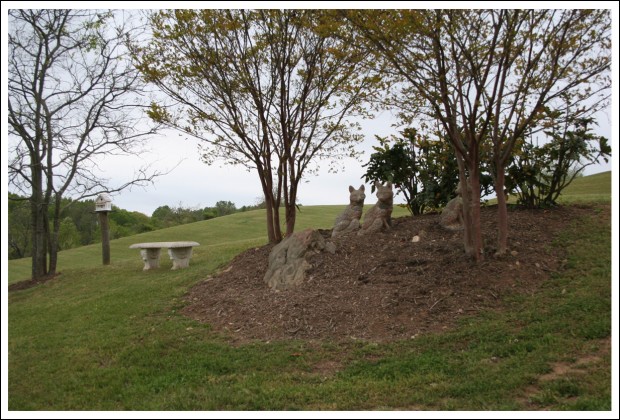 Our last winery stop was at Three Fox Vineyards. The grounds at Naked Mountain were nice, but I think Three Fox Vineyard had the nicest facility. Unfortunately, we weren't crazy about any of the wines.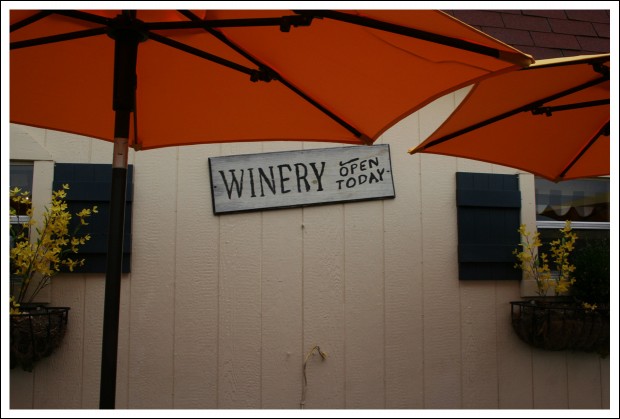 We weren't sure if it was because we had just sampled too much wine throughout the day or what.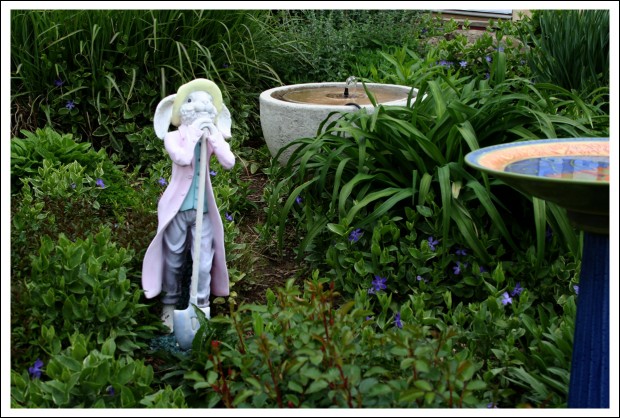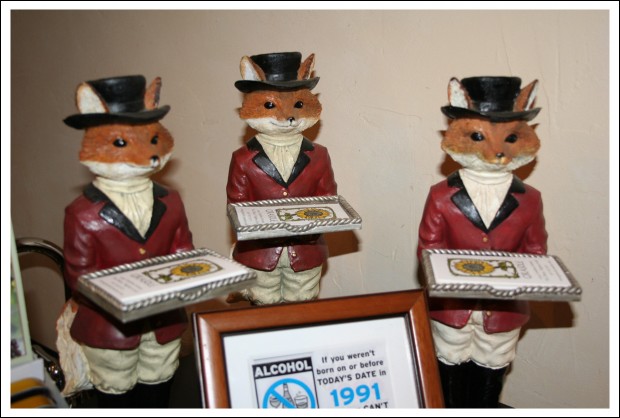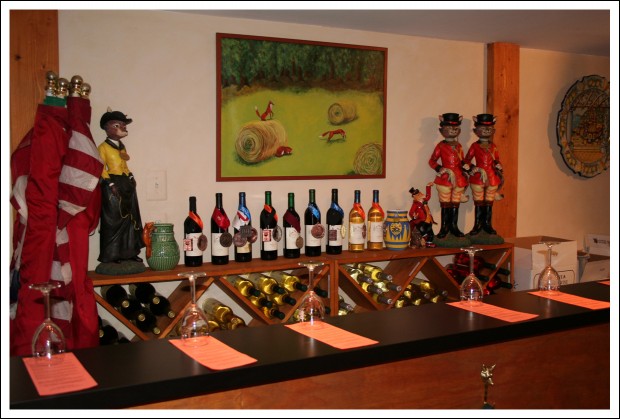 It really was a nice facility, though. In fact, this next shot, which is my favorite for the day, was captured there.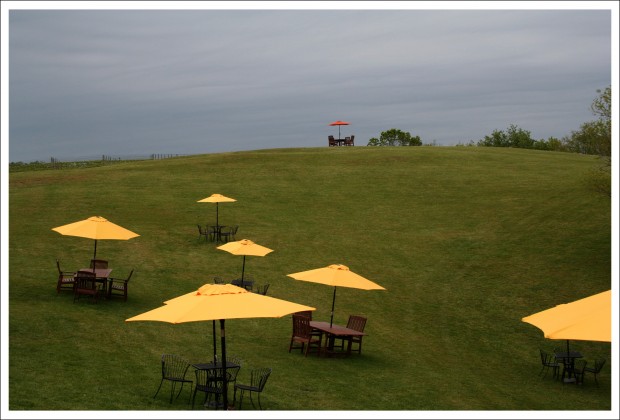 After that, it was time to head home. Kathy and Barry had brought their two dogs along. Max and Mocha hung out with our girls while we were away. They were quite happy to see us return.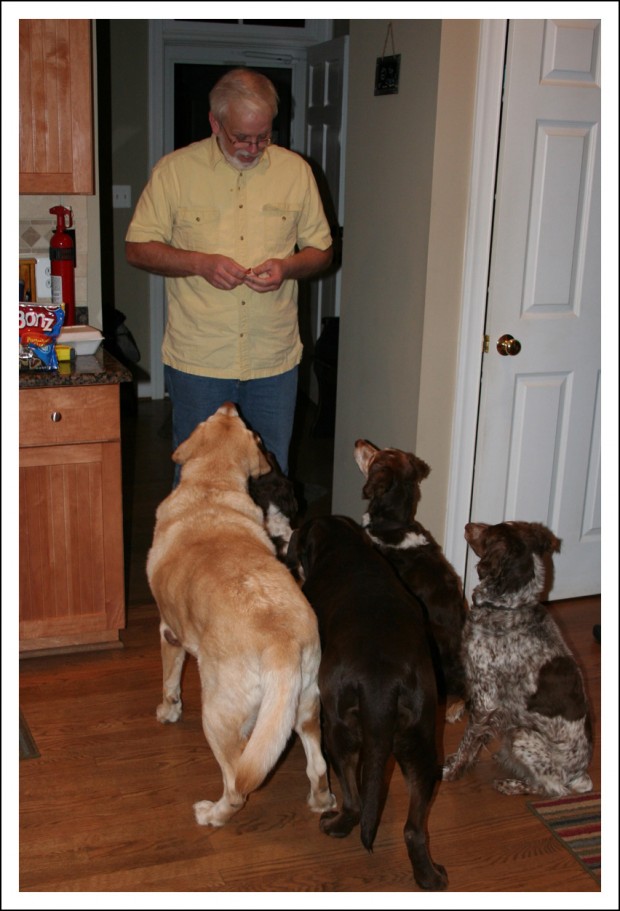 If there's ever any doubt, yes, five dogs in one house is a LOT of dogs. 🙂
It really was a lovely day.
And we topped it all off with dinner at Rancho El Paso, our favorite Mexican restaurant in Warrenton.
Great friends, wonderful food, gorgeous scenery, tasty wines… does it get any better?
Just one more happy memory we'll all be able to savor for a very long time.