I'll start this post on a positive note by saying, with complete honesty, I love this company.
PersonalCreations.com has the coolest stuff.
Kitchsy? Maybe. Campy? A little. Unique, personal, and fun? Yes, yes, and yes!
That's where Hubby bought the Meg Rug he gave me for Christmas.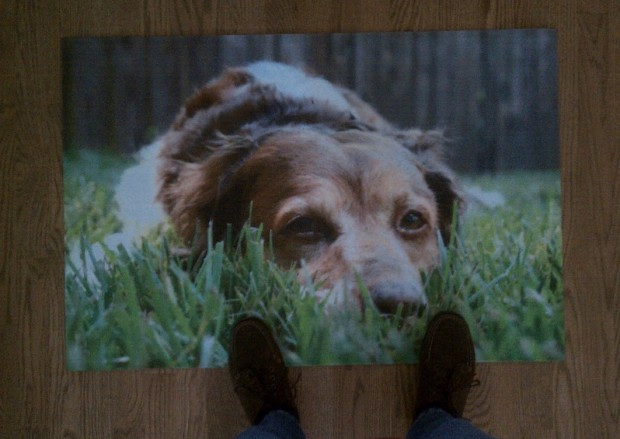 Okay, it's a doormat. But it's a nice doormat. Well-made. Clear image. It's holding up very well. I love it.
We liked it so much, we bought one for our friends. Except we used a different picture.
I told my boss about this company and so far she's gotten at least two things that she LOVES, a throw and a color-changing mug. She's sent me pictures of each. And she just gushes about the good quality of the merchandise.
How many times have you bought personalized gifts online or via a catalog advertisement and received tacky junk? Even if it was only one time, wasn't that enough?
PersonalCreations.com sells great stuff. Truly.
But after seeing page one of their special Father's Day ad, I couldn't help but poke fun at them.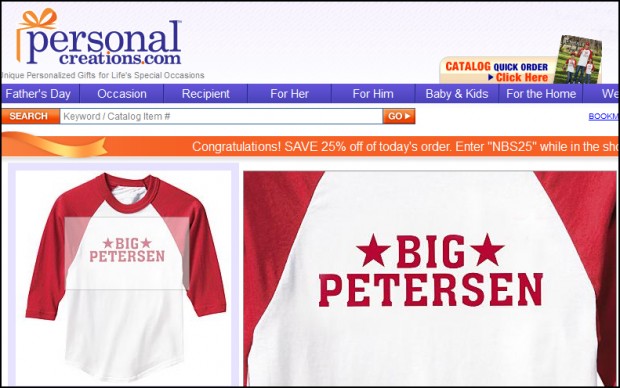 Would you want your Hubby wearing this shirt? Even if your last name is Petersen?
I guess it's a cute idea, but I think they could have picked a different last name to use in the ad.

I mean, really. It all seems a bit in-your-face to me. And sexist!
Hubby agreed. But then having raised two girls, he's a big proponent of equal rights for us chicks.
Come to think of it, it's also a bit exclusionary.
You've got a well-endowed Dad, one not-so-lucky son, and a son that's too young to judge.
What options are there for the girls? Dad's proud of them too, right?
Hubby and I put our heads together and came up with a few choices. Which do you like the best?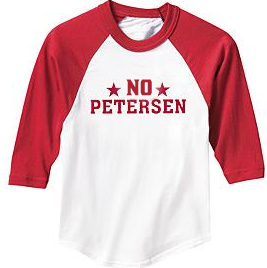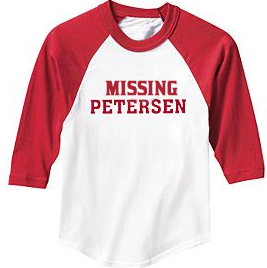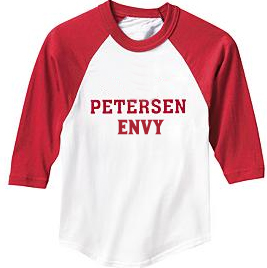 Three options. That's it.
Just let me know which is your favorite. Choice number one, two, or three?
Oh, wait. Here's a late entry…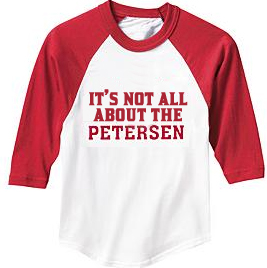 Personally, I like #4 the best.
Do you have a favorite?