Hubby and I are back from a lovely two-day excursion through the hills of Virginia and West Virginia.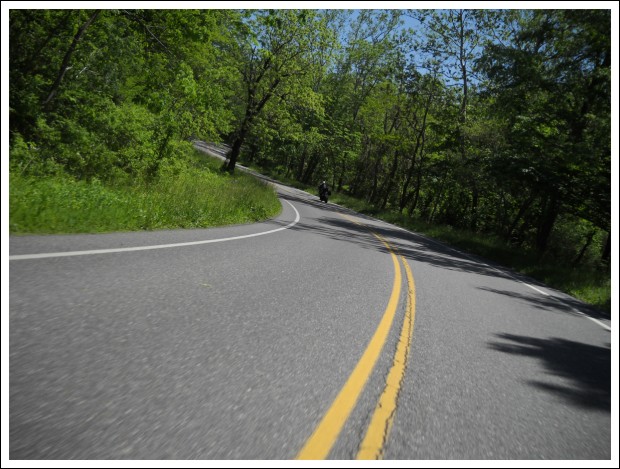 The weather was perfect, which allowed for what was essentially a spirited two-day ride.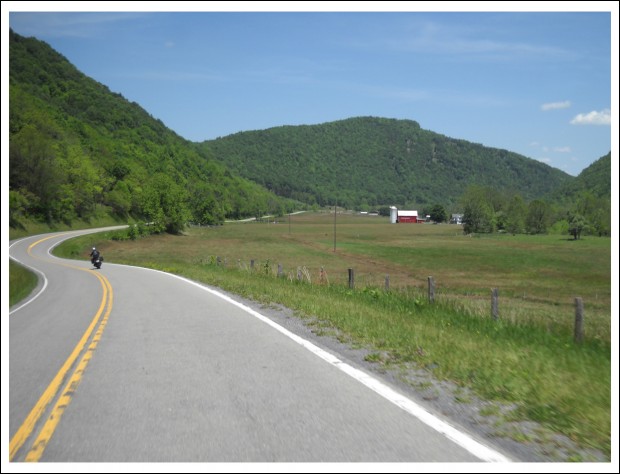 In motorcycle terms, those back-to-back short curves, otherwise known as zigzags, are twisties. A sweeper is a long, smooth, gentle curve.
Lots of twisties and sweepers, in good weather with little traffic, is lots of fun.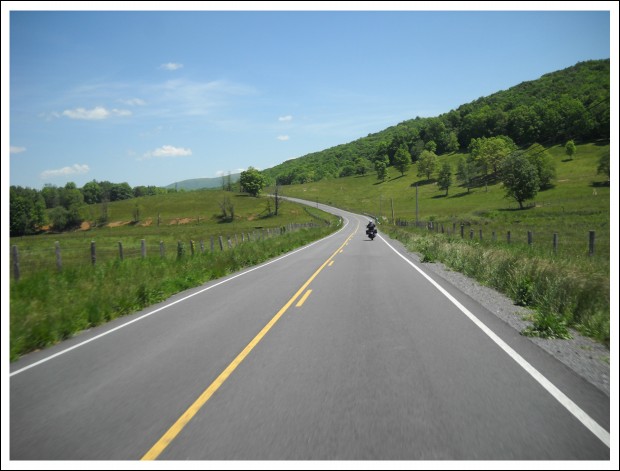 Even straight roads are nice, as long as there's good scenery and elevation changes with a sweeper and/or twisty thrown in every now and then.
It doesn't take much to make us happy.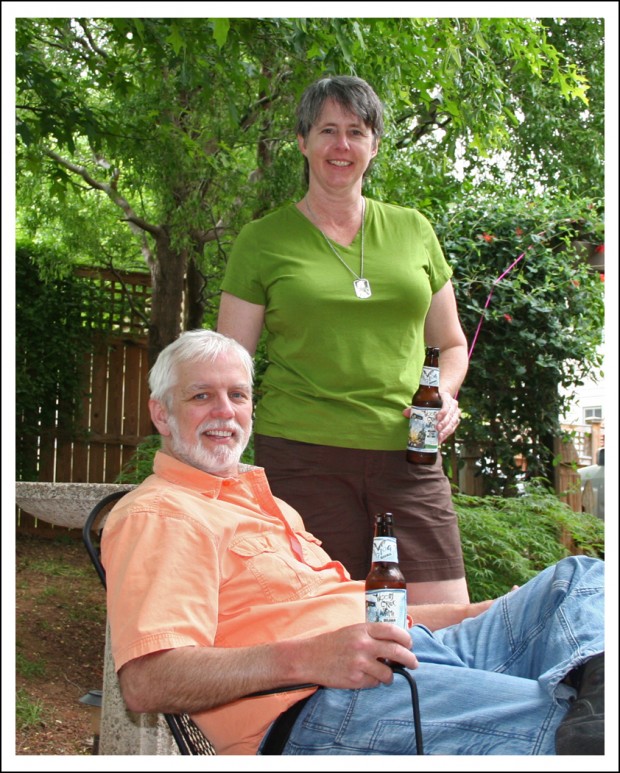 You didn't even know we were gone, did you? 🙂