As I drove around Philadelphia, I couldn't help but notice murals.
LOTS of murals.
I wish I'd taken time to photograph more of them.
I really like the two I captured, though.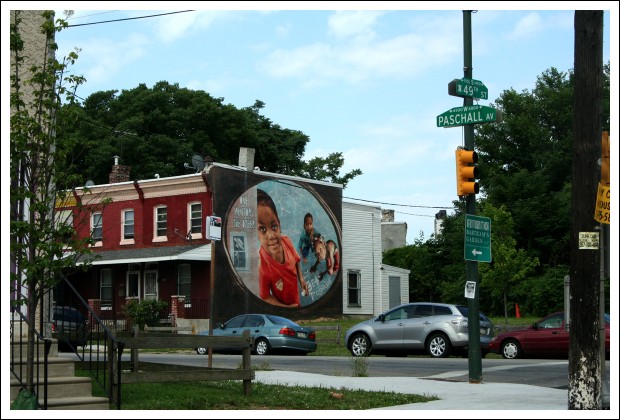 Click on the images for a bigger version so you can see the detail.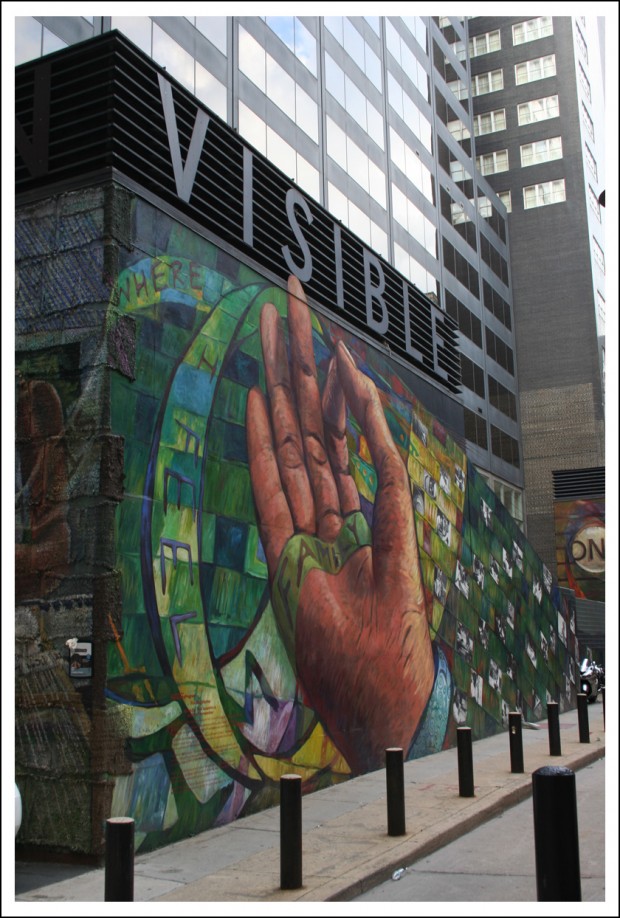 I figured there had to be a story behind them. I mean, they were everywhere. It was awesome.
I said there were lots of them, right? There are about 3,000 murals scattered throughout the city.
Really.
And it's all thanks to the city's Mural Arts Program.
The Mural Arts Program began in 1984 as a component of the Philadelphia Anti-Graffiti Network, an effort spearheaded by then Mayor Wilson Goode to eradicate the graffiti crisis plaguing the city. The Anti-Graffiti Network hired muralist Jane Golden to reach out to graffiti writers and to redirect their energies from destructive graffiti writing to constructive mural painting.
Every city in America should do this. I LOVED it. In fact, I'm anxious to go back and see more.
There's a web site — PhillyMuralPics.com — that does a great job showcasing the murals.
Visit one or both of those sites. Poke around. I promise, you'll be impressed.