After being gone for five days, I had lots to catch up on. When Hubby popped into my office for a quick hello, this is what he saw…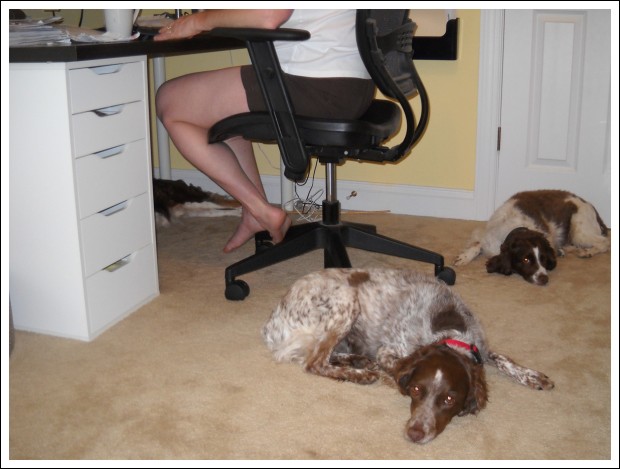 Look closely and you'll see that Meg is under my desk, Belle is behind my chair, and K is beside me.
Yes, it's cute, but it sure made it hard to move around.
Let's just say I had to be very careful before I moved in any direction.
On the drive home from Philly, I stopped in Baltimore to pick up my mother-in-law. She'd been anxious to see our newly landscaped yard, so we figured this was the perfect opportunity. Hubby could then drive her back home on Saturday.
It was almost dark when we arrived on Wednesday night, so she didn't get to see anything until Thursday morning.
At one point, Hubby went downstairs to visit with her a bit. He couldn't find her anywhere inside the house. So he looked outside and saw her relaxing in the hammock.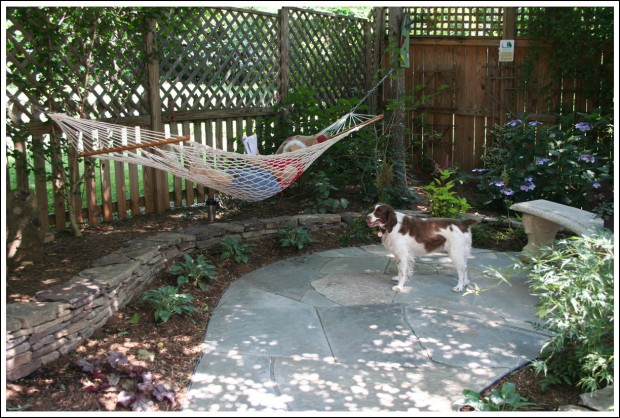 When Hubby went out to say hello, she told him, "I had no intention of staying out here. It just looked so nice, I had to try it out…"
He understood completely.
She didn't have her book at that point, so he asked, "Want me to bring your book out?"
"Yes," she said without hesitation. "And a pillow."
Upon hearing this report, I just had to go down and snag a picture (shown above).
Then it was back to work. Which meant more of this…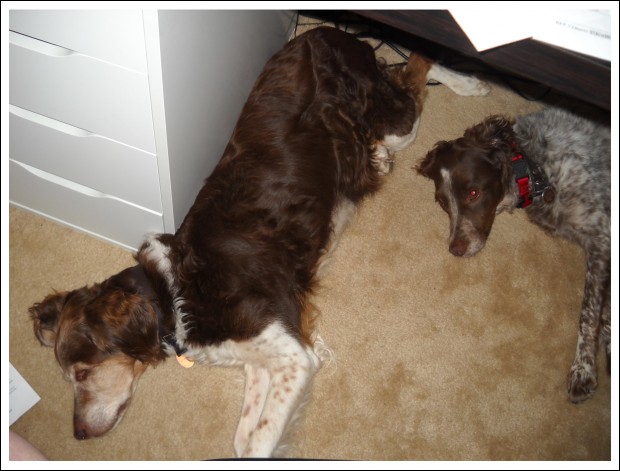 It's good to be home.
Now if I could just get completely caught up…
Which reminds me, I need to get to work!