We lost my Mom unexpectedly on Sunday.
She had been sick lately and in the hospital, but was doing well and was expected to be coming home soon. Although she'd been fighting scleroderma for 19+ years, as well as pulmonary artery hypertension, her passing caught us all off-guard.
She was one of my most-faithful blog readers. Even if she didn't comment on the blog often, we often talked about my posts.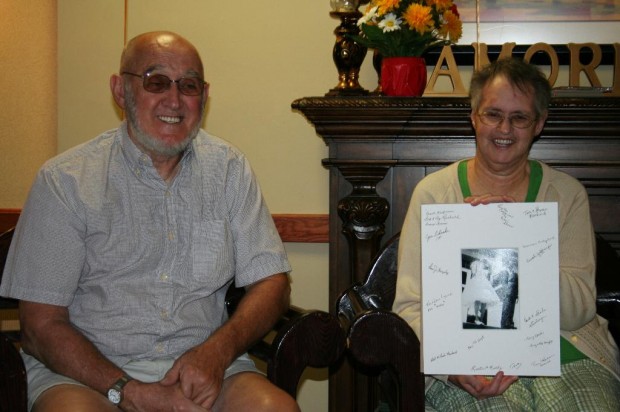 That anniversary party was one of her happiest moments. She was quite proud of the fact that she and Dad had been married for 53 years. And she was not at all happy to spend their anniversary in the hospital. She was so looking forward to being released so they could go out to dinner together…
Mom wasn't shy at all about letting everyone know what she was up against. Scleroderma is a rare disease, so she talked about it often to make people aware. Knowing she would want her vast network of on-line friends to know the details of what happened, I posted the text below on her Facebook page.
Mom landed in the hospital after experiencing a heart attack on Monday, August 6. She did not even realize she'd had a heart attack until late Tuesday night (August 7) when blood work done during a routine visit on Tuesday morning with her rheumatologist alerted the doctor. She went to Johns Hopkins Bayview Campus on Tuesday night. By Wednesday, doctors realized she had some blockages around her heart, which needed stents.
She was transferred to Johns Hopkins' main campus for the stent procedure (via cardiac catheterization). Three stents were successfully placed on one side. The plan was to wait a day or two and then go back in to place a fourth stent on the other side. There were issues with some of her blood counts, which caused the stent procedure to be delayed. They didn't want to release her before doing that procedure. However, after several days and several delays, they realized it was an iron deficiency causing the odd blood fluctuations.
Doctors decided to give her the iron she needed, send her home until that leveled out, and then re-admit her for the final stent. She was actually in great spirits. She looked and sounded better than she had in months.
Then late Saturday night into early Sunday morning, something went terribly wrong.
The doctors are not entirely sure, but believe it was either reflux or something else aspirated into her lungs, which caused enough stress that it caused a cardiac arrest. They worked on her for about 90 minutes. For a long period, CPR compressions were the only thing keeping blood flowing to her brain.
Against all odds, she fought her way back and was relatively stable. She had a breathing tube in so couldn't speak, but was responding with gestures to questions being asked of her. It was clear to the nurse that she was aware. The nurse let her know her family was in the waiting room, anxious to see her.
Blood drawn during the event indicated another blockage, which had to be addressed. They took her down to the cath lab and were just about to prep her when she crashed again. This time, they couldn't bring her back. We never got to say goodbye.
As horrible as it is to lose her, for her sake we're glad it went quickly in the end. She'd had enough. Her health had been slowly deteriorating over the past 19+ years, with the last year or so being her toughest.
It was always Mom's wish to be cremated and keep the farewell as simple as possible. There will be a memorial service on Monday, August 27 at 12:00 PM at Rosedale Baptist Church, 9202 Philadelphia Road, Baltimore, MD 21237. As much as she loved flowers, Mom always said she would prefer contributions be given in lieu of flowers to The Johns Hopkins Scleroderma Center, 5200 Eastern Ave, Suite 4100, Mason F. Lord Building, Center Tower, Baltimore, MD 21224. Tel: 410-550-2003
Donations can also be made on-line at https://jhweb.dev.jhu.edu/eforms/form.do?formId=11950.
This is the last photo I have of my Mom and I together. It was taken in late-June. I actually wrote about that visit here.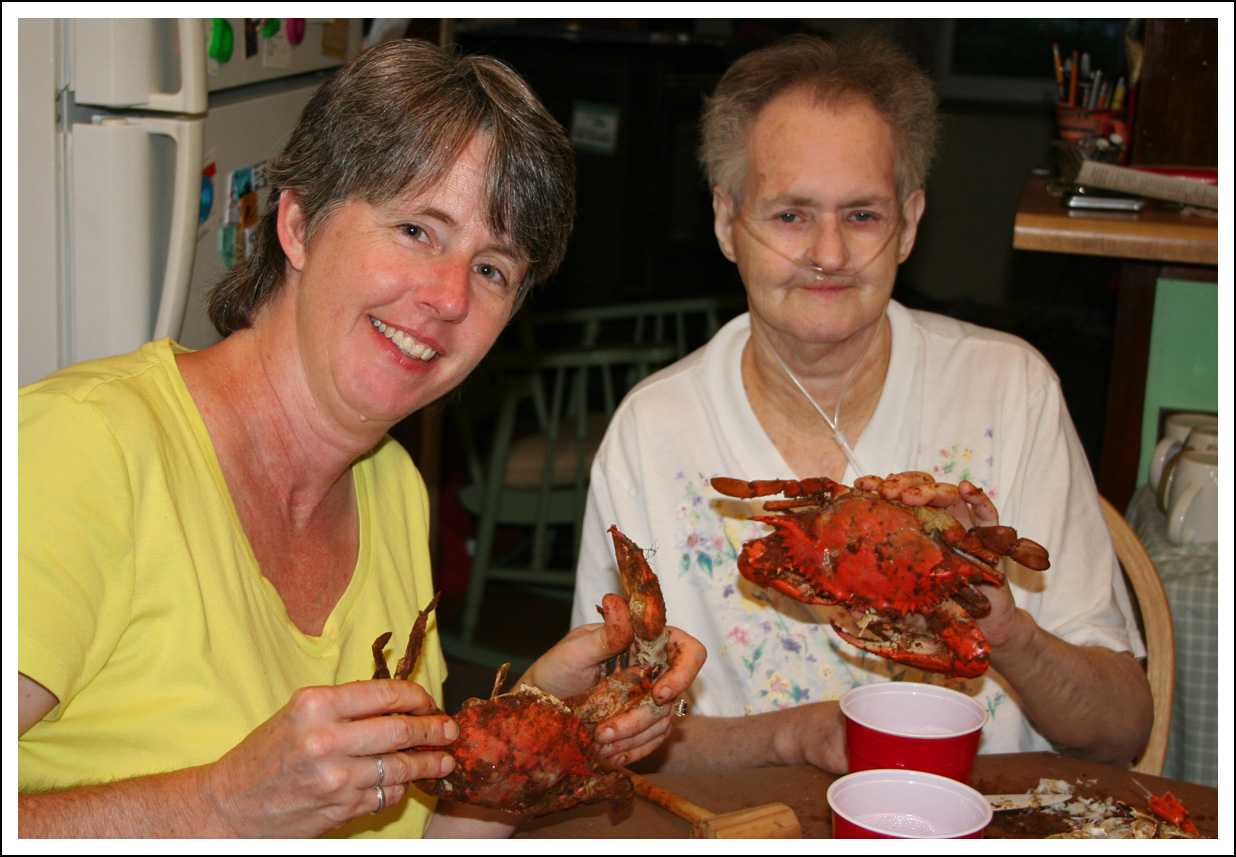 She really enjoyed that visit. As did I.
I love you, Mom. You'll be missed.