After we left La Jolla, we headed south to see Shannon's favorite beach.
One of the coolest things about this visit, for me, was getting to see her hangouts and meet some of her friends. Now I'll have visual images of this stuff when talking to her.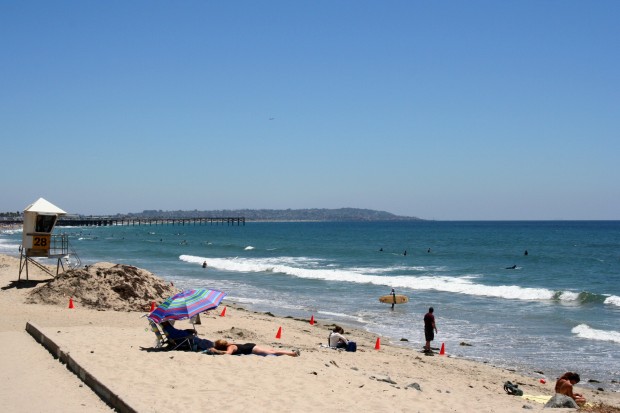 Like when she says, "I went to the beach."
"Which one?" I'll ask.
"PB," she'll most likely reply. No one in San Diego (aka SD) uses "beach" on a regular basis. They shorten it to "B." So PB = Pacific Beach.
Anyway… PB is her favorite beach, and for good reason. It's less crowded than others. Where she enters is actually north of the main part of PB at the end of Tourmaline Road.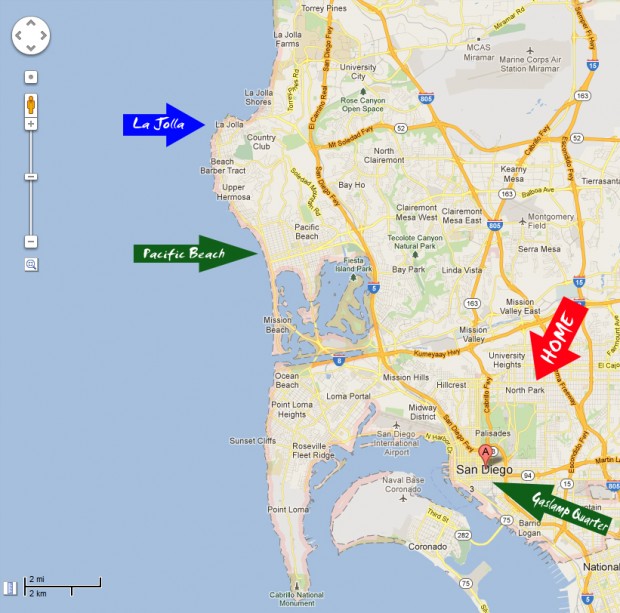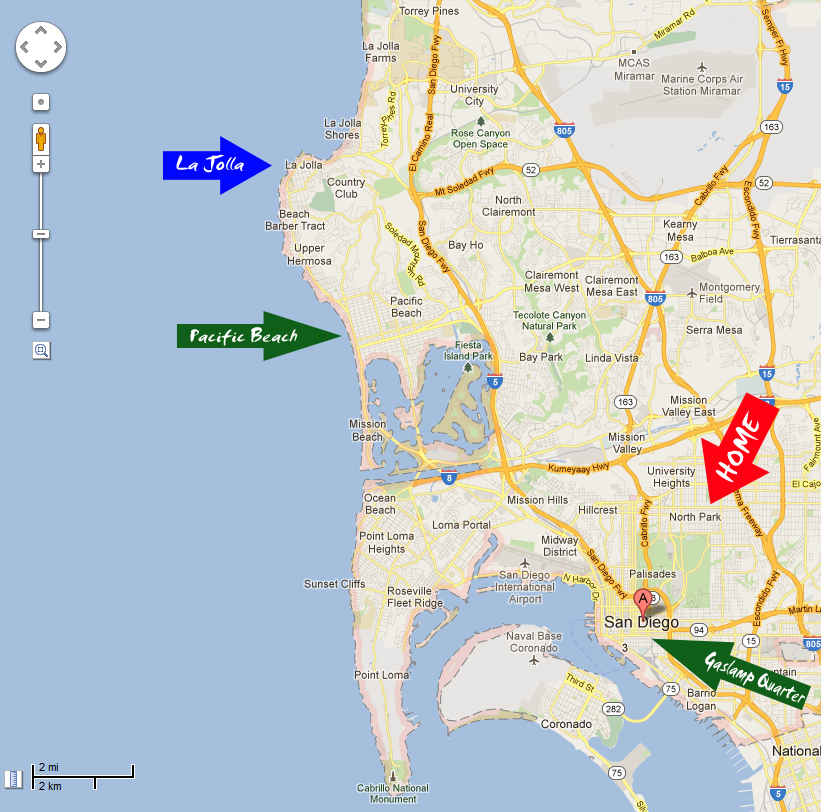 That's where the surfers congregate. There's a bathroom mere feet from the sand, which is always handy. It's quiet. There's a parking lot right there, too.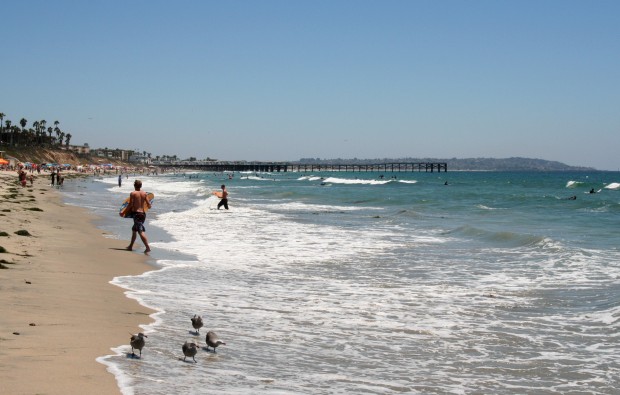 I took this shot as we were walking south on the beach. You can see there are lots more people down that way.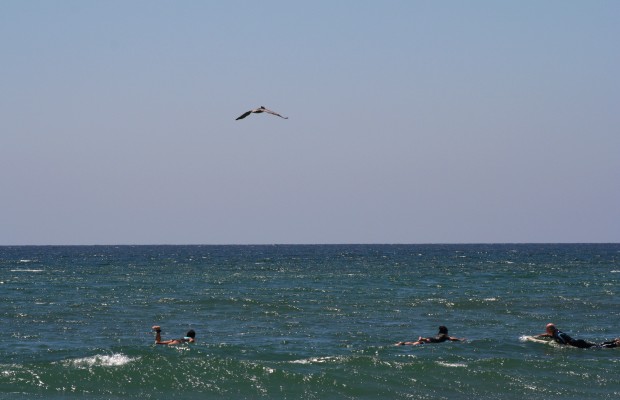 It was actually sort of chilly on the beach. So we didn't linger long.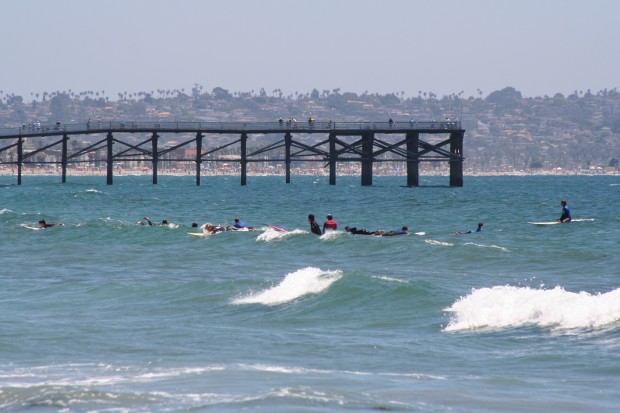 I couldn't resist a few surfer shots, VERY California, right?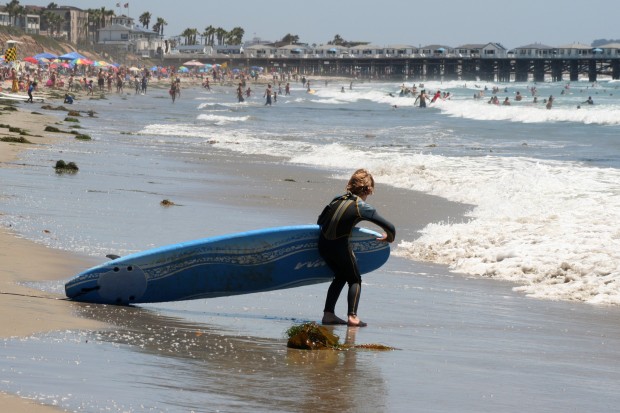 That board is so big, another little boy had to help this guy carry it down to the water.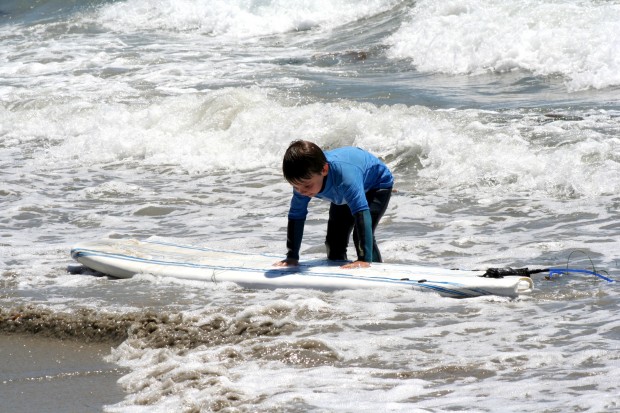 How cool would it be to learn to surf at that age? Something I always wished I would have done.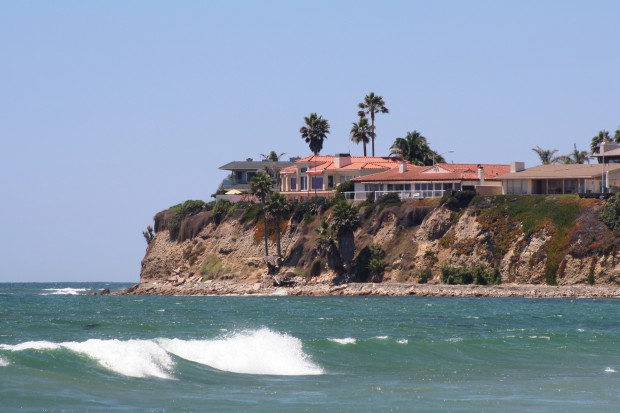 I can only imagine how much a house like that costs!
After our brief stop at PB, we headed back into the city. We drove through MB (Mission Beach) along the way.
Our next stop was the Gaslamp Quarter. It's a historic part of town, which is now full of bars, shops, and restaurants. The SD convention center is nearby, too.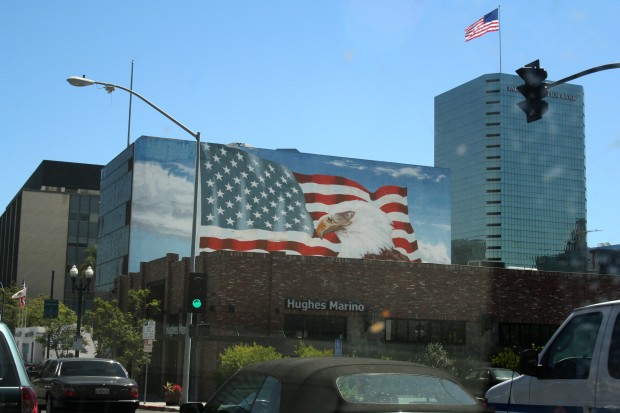 As with everything else in SD to that point, the Gaslamp Quarter was quite colorful.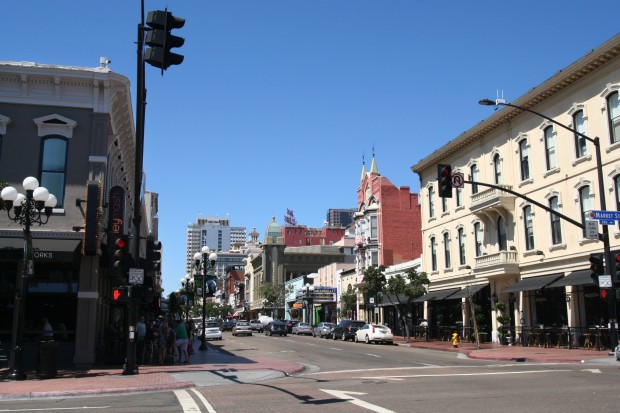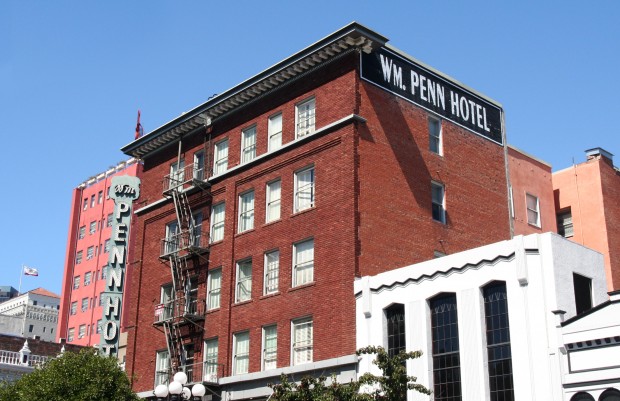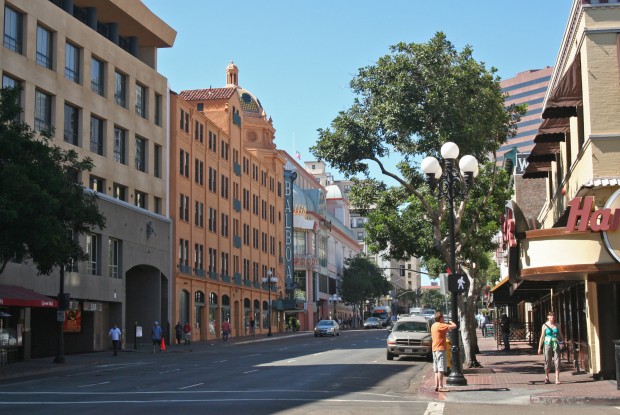 It's also an interesting mix of old and new.
We stopped for drinks and nibbles at an unremarkable place called The Hoppy Pig, people-watched a bit, then moseyed on our way.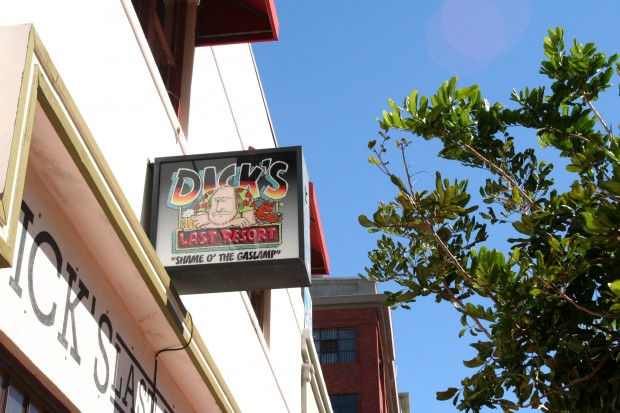 You see the name of the bar in that picture?
It presented a very unique opportunity for me.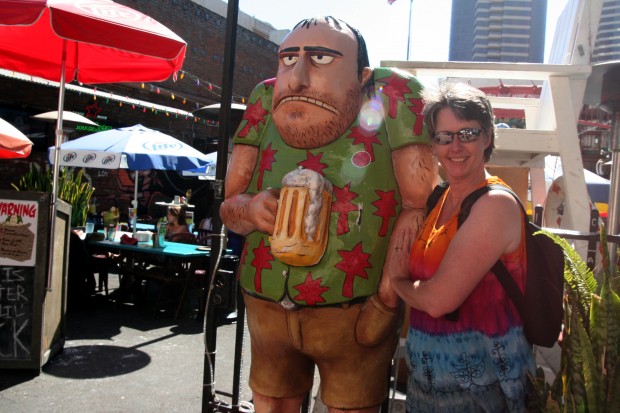 How many girls do you know who can say they had their picture taken in SD beside a big Dick?
None, I bet.
There are a few more pics from the Gaslamp Quarter at Flickr.
But here's my favorite…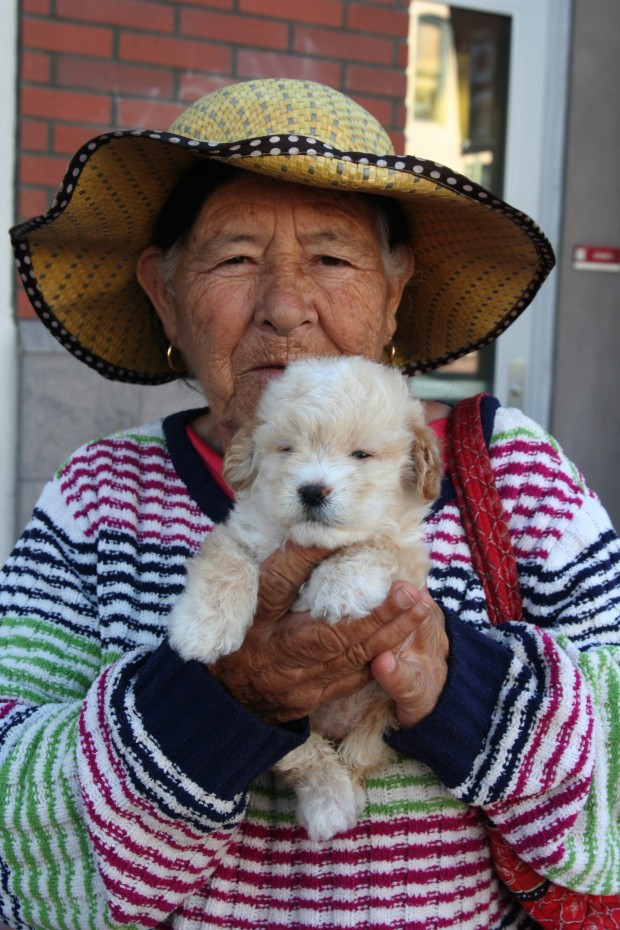 That's a real dog. When I saw this lady heading down the sidewalk toward us in all her colorful splendor, nuzzling that cute little puppy, I just HAD to have a picture. She was quite happy to pose for me, too.
We drove back to North Park and hung out at Shannon's house for a bit. I wasn't feeling well, so I stayed at the house while the others went out for dinner.
And that ends days one.
It's easy to see why someone would visit there and then never leave, eh?
Hubby and I are already looking forward to our next visit.