I'm no diehard football fan. Heck, I don't even watch every game.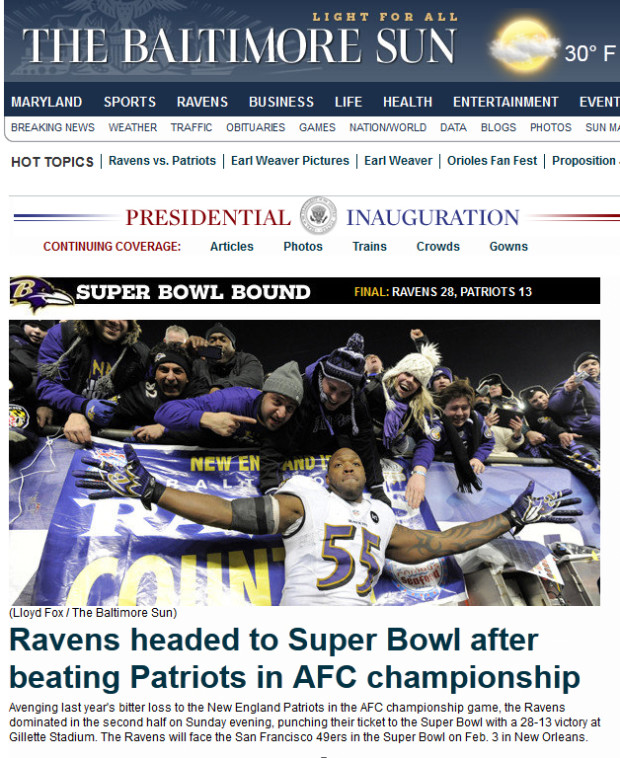 But when it's your team going to the Super Bowl? That's sweet. Even for a girl who somehow ended up living in Redskins Country.
Know what image I like even more?
Nothing personal, of course. Tom's a great quarterback. But after listening to those horrible announcers during the game, seeing this just felt good.
I have very fond memories of the Ravens' last Super Bowl win. I watched the parade on Pratt Street from an 8th floor conference room or office with my friends at co-workers at T. Rowe Price.
Boy, that seems so long ago. That was even before I had dogs.
Funny where life takes you, isn't it?
Now, where can I get me an AFC Champions sweatshirt? 🙂