I've been extremely busy this week. It's my own fault, too.  Me and my wonderful ideas…
But, wait. I'm getting ahead of myself.
I know I told y'all this was going to be my creative year, right? I want to do more furniture painting. As a hobby, of course. Trouble is, it can be sort of expensive. I mean, not only do you have to buy paint, you have to acquires the pieces to paint, too.
Earlier this month when I picked up something I'd purchased at the New Year's Eve auction, Kathy Shumate, owner of Shumate's Auction House, told me she was going to be having a tag sale. Think indoor yard sale with a twist. Items are definitely priced to sell (cheap), but it's not all just someone's leftover junk. It's stuff that actually has value.
Anyway, after I thought about it, I realized I had things I'd like to sell. I just didn't have enough things to really make it worthwhile. So when I went to the auction last Sunday, I started buying up stuff that was selling really cheaply. I figured it would add to my inventory for the tag sale.
Well, I bought too much.
So not only did I have masses of stuff to go through, I also had painting to get done, too.
Did I mention that the tag sale starts tomorrow? And that by "last Sunday" I mean four days ago?
The good news is, I painted some really cool pieces. The bad news is, I had to burn the midnight oil all week to get it done.
Here's two "before" pics for you.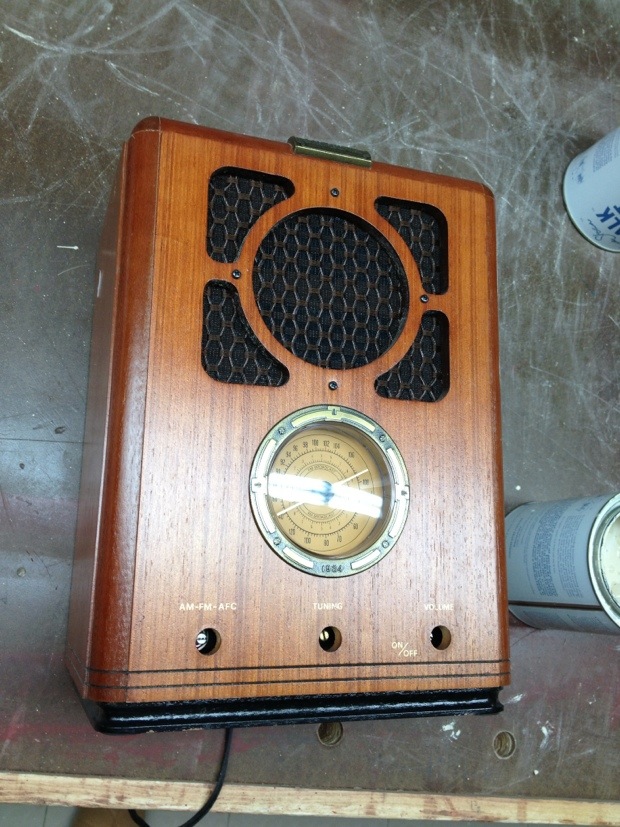 This next pic actually shows a "before" chair and one chair during the painting process.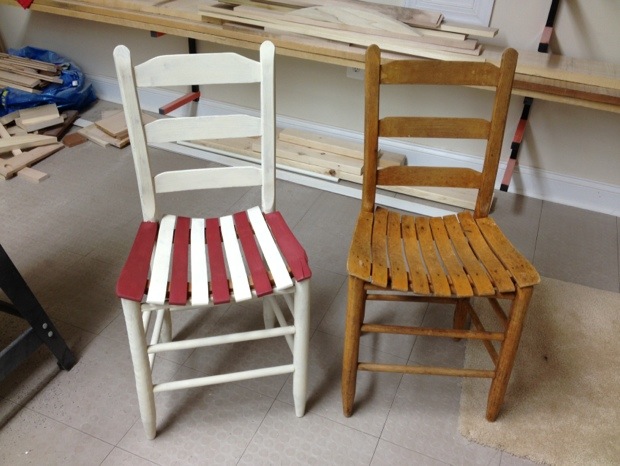 I was excited to be painting. Yes, I am in the proces of painting my own dining room chairs, but I had to set those aside to get ready for the tag sale.
I am most pleased with the way the radio turned out. I decided to have a little fun with it.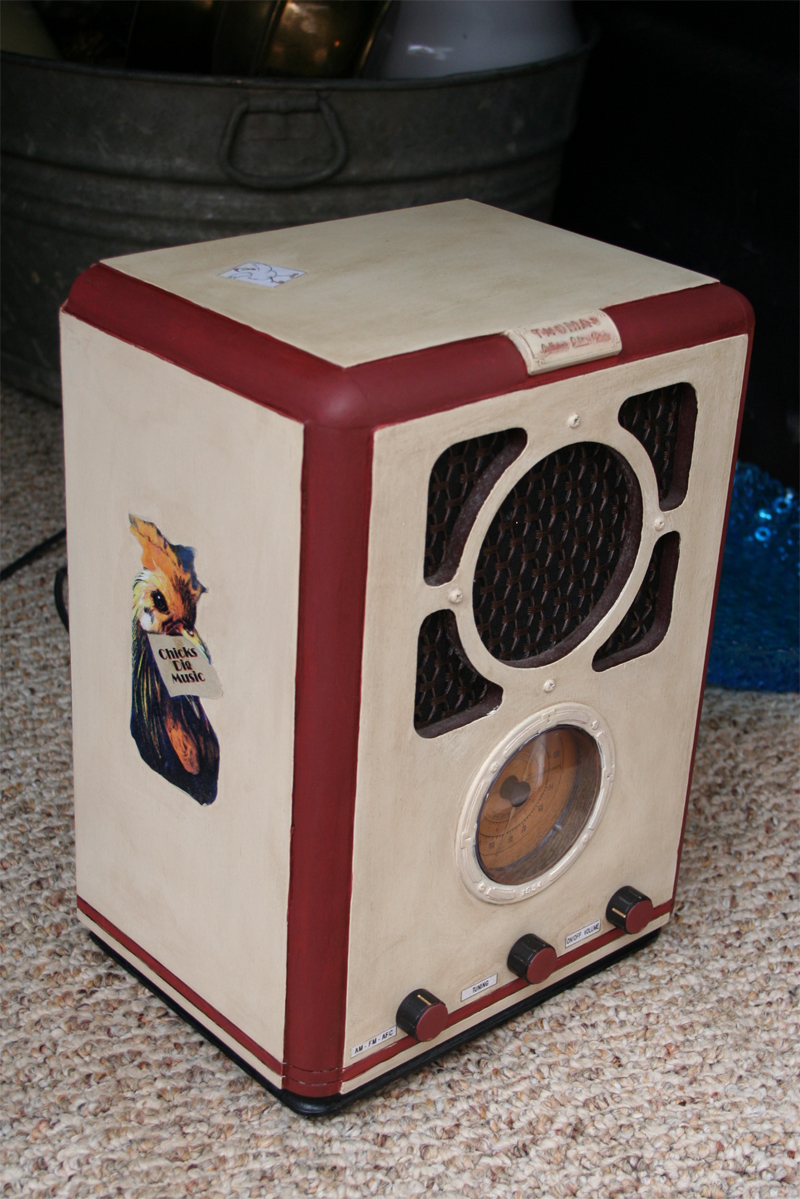 I painted an old church I had here at the house, too. Again, I added my own unique touch. The rooster is a Graphics Fairy image!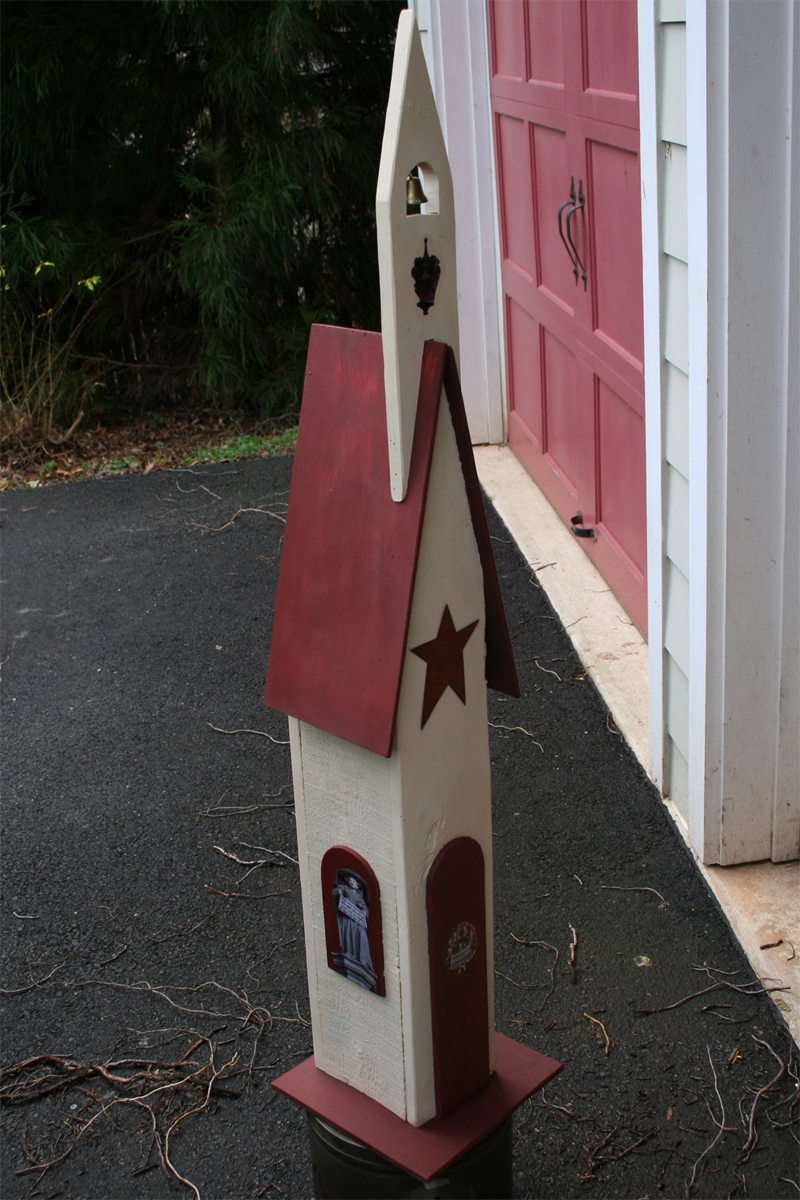 The unique part was adding bits of photos I took in Bern, Switzerland a few years back. My favorite being one of the famous ogre statue.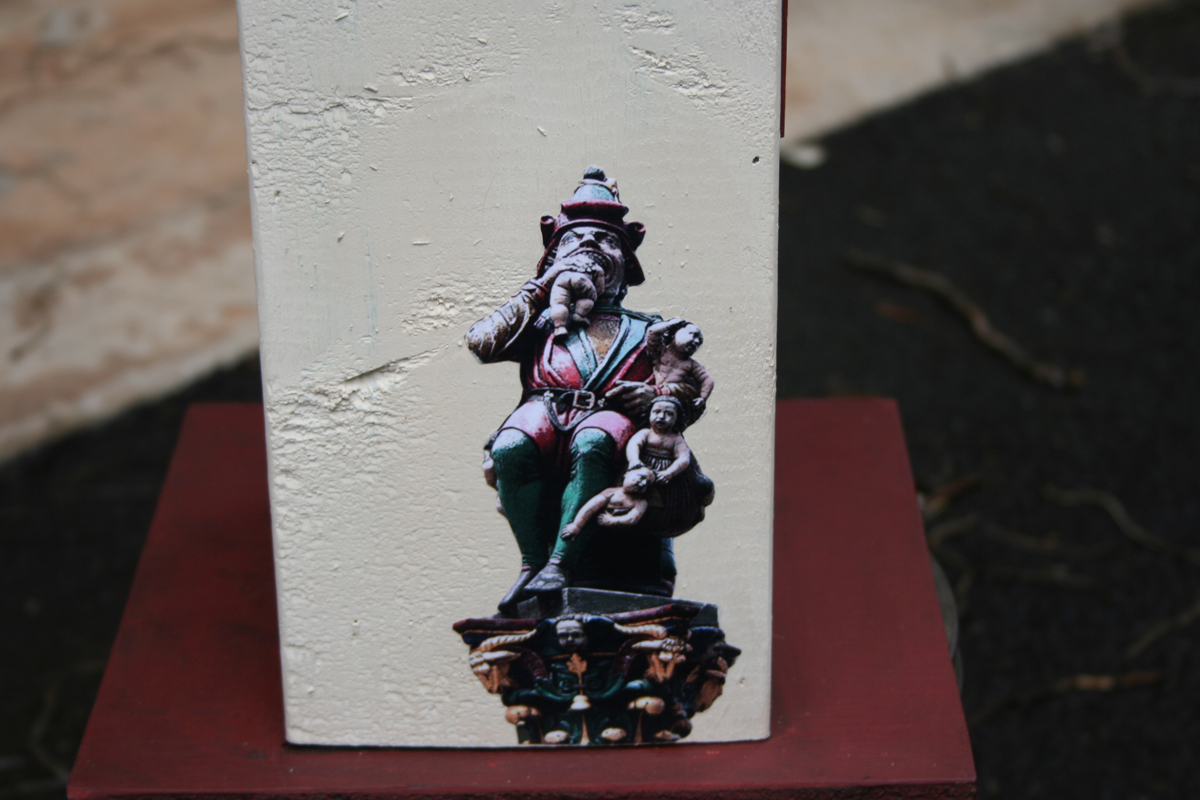 The ogre is hiding on the back of the church, eating his children.
I couldn't help myself.
Hubby thinks it's dumb.
Here's a shot of the finished chairs.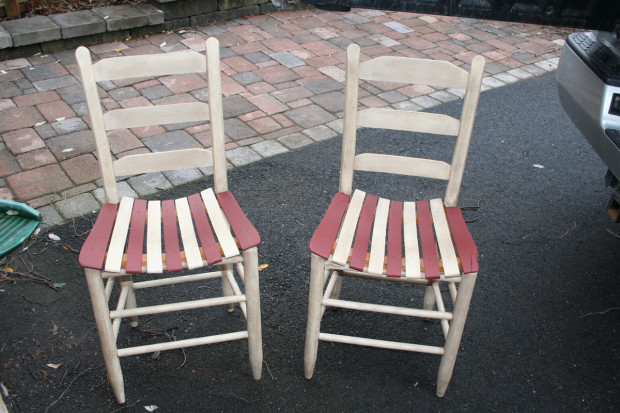 Anyway… I spent all day at the auction house today pricing all of my stuff and getting my booth set up.
I am exhausted. But it looks cute. It's like I got to be an antique dealer for the day.
Some pics of my booth are below.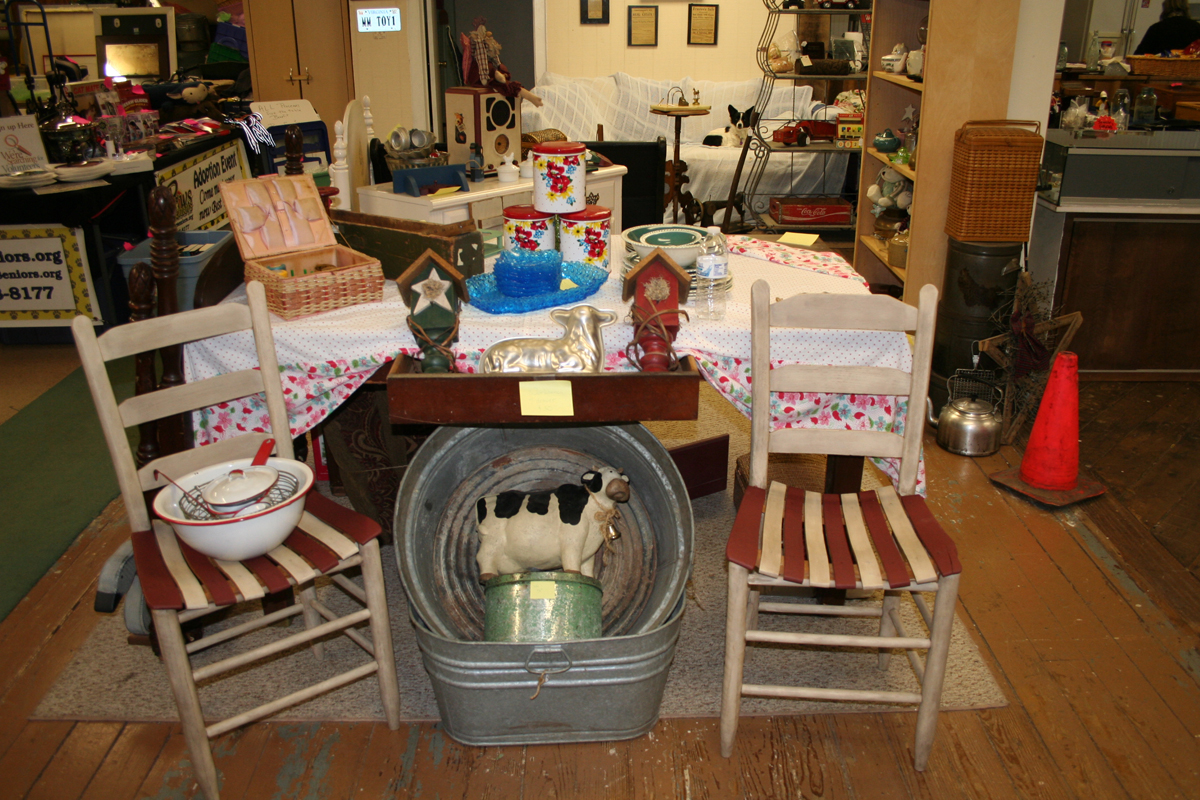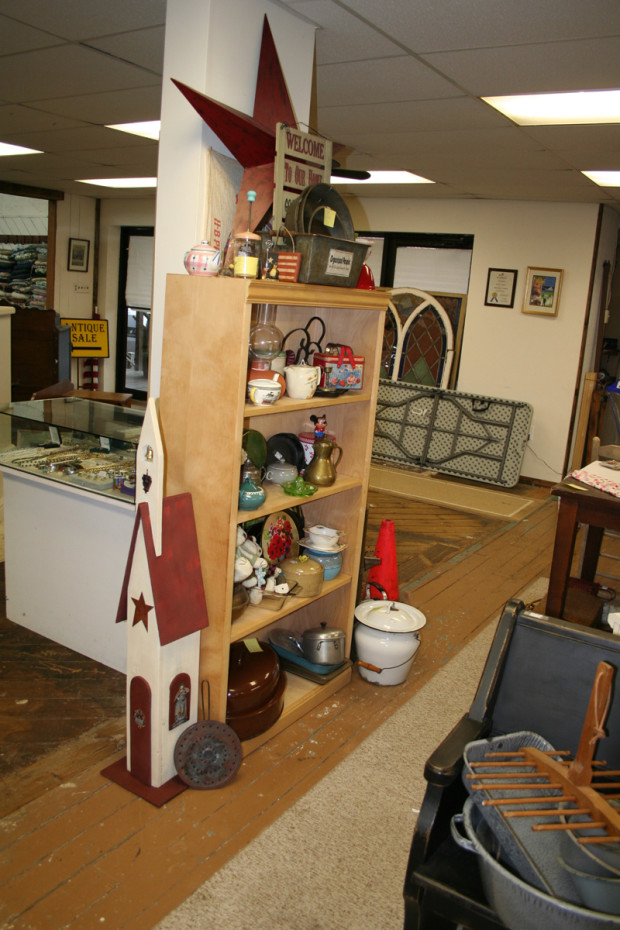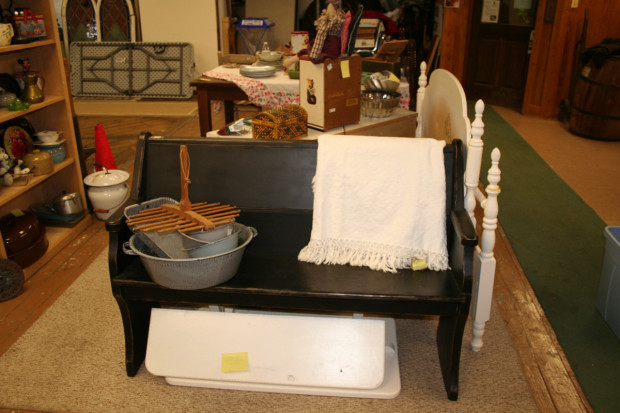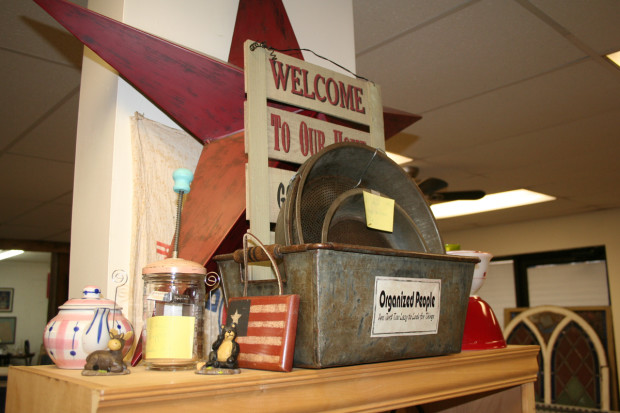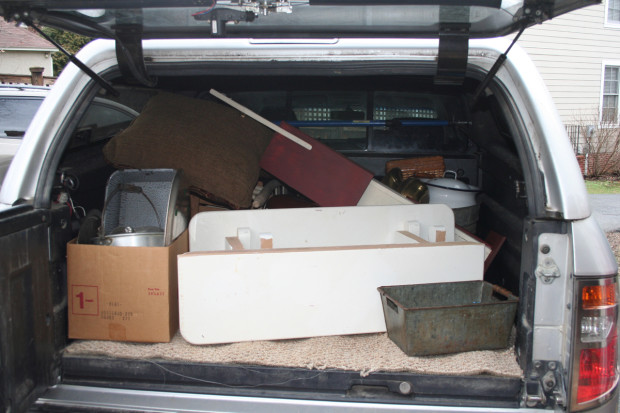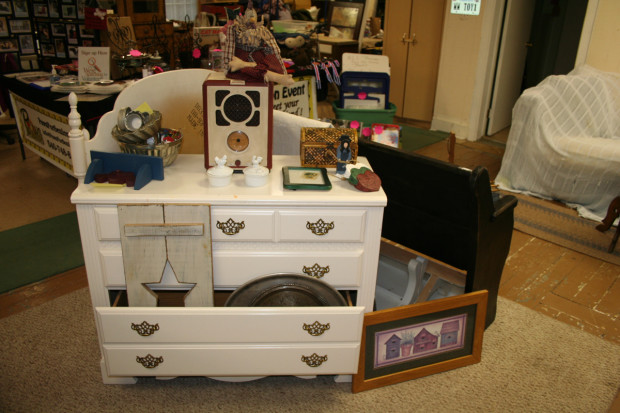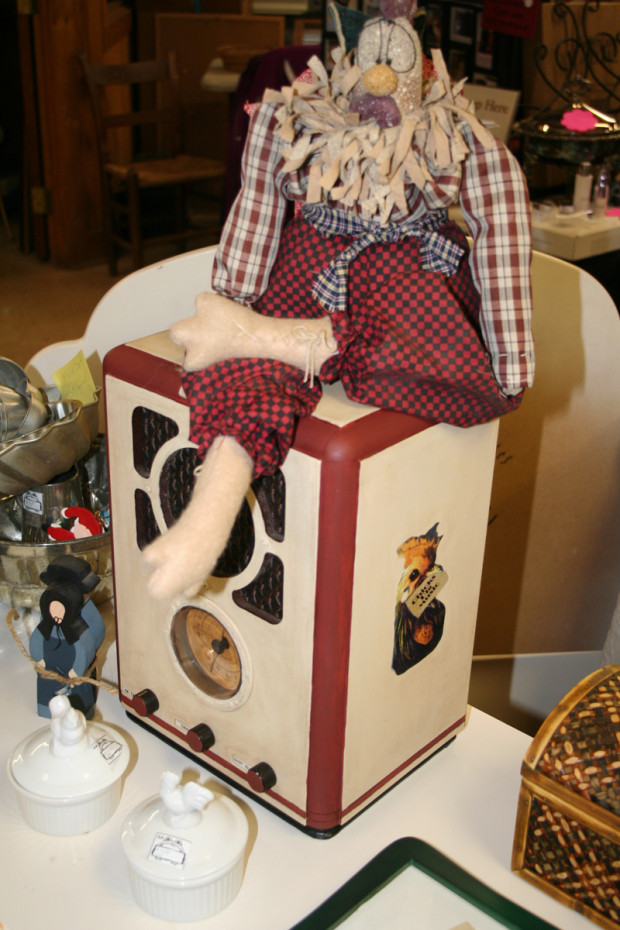 Funny how I had a rooster to sit on the radio.
This next shot is one of Kathy Shumate's dog.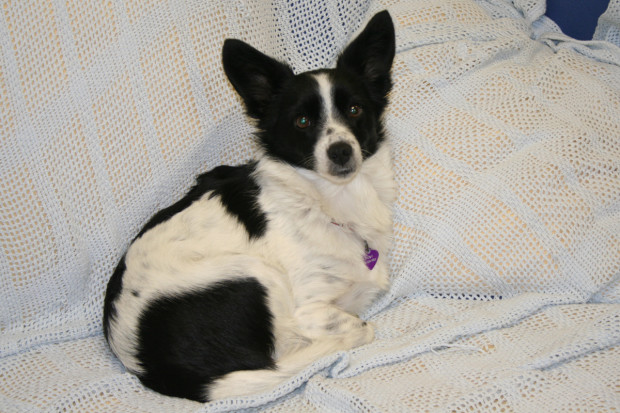 I took a bunch of pics before I left. After being up until almost 2:00 AM two nights in a row AND being on my feet all day, I really am bushed. So I took the easy way out and loaded all of the images onto Flickr. Here's a link to all the other pictures I took earlier this evening.
You get a free preview of the goodies up for grabs. If you're lucky, you live close enough to snag some of the very cool stuff folks like me are offering up for sale.
Shumate's Auction House
If you like to paint, there's a whole lot of great pieces just waiting for you.
Fingers crossed a lot of my stuff sells. I have no idea what I'll do with it all otherwise…
Now, I am off to bed!