I haven't done a "look how cute my town is" post lately. Not because it's gone downhill or anything, just because I haven't.
This isn't one of those posts either. It's just one where I share a few captures of scenes that always catch my eye. Especially when the sky is blue and there are cool clouds for a back-drop.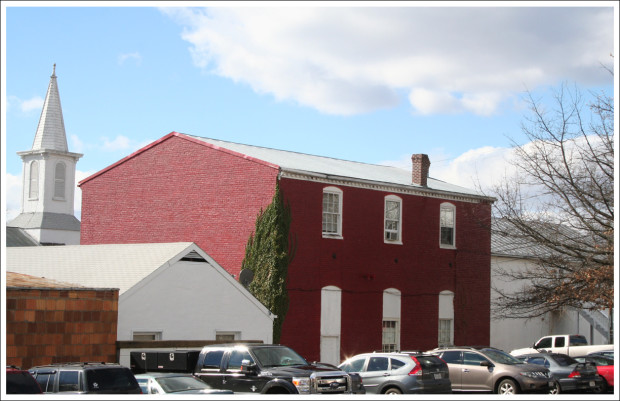 I don't know what it is about this red building. But it catches my eye every time I see it. Of course, I'm a sucker for red.
Would it be tacky to wear red to my son's wedding? I'm already starting to have mild panic attacks when I think of shopping for a dress. UGH. I hate shopping for clothes. I hate wearing dresses. Oh, and I'll have to buy shoes, too. Double ugh.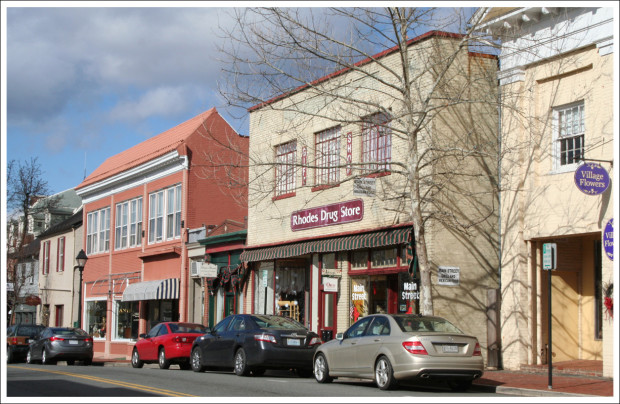 The old Rhodes Drug Store building houses Amy's at Rhodes. It is owned by Amy Leach who purchased the shop from its original owners in 2009. As her web site explains:
…Amy has expanded the shop's eclectic mix of home decor items, handcrafted pottery, equestrian plaques, vintage postcards and prints, and greeting cards for all occasions. You will also find a wide array of Virginia-made specialty food items, including Virginia hams, peanut butter, loose shell peanuts, a wide variety of relishes, sauces and soup mixes, plus an expanded selection of gift and home decor items from local artisans. Amy's at Rhodes is also a certified Orvis (fly-fishing supplies) dealer.
Last, but not least, is my favorite mural building.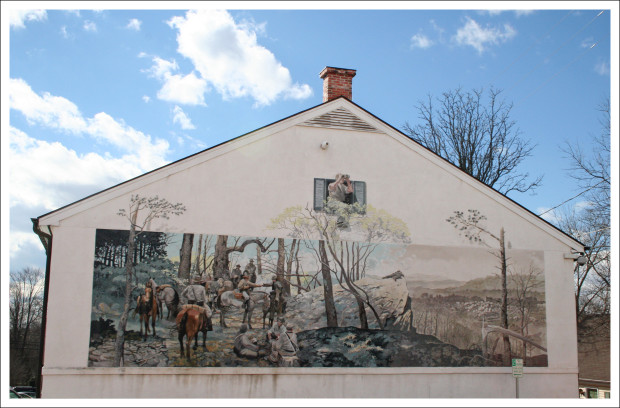 It really is called The Mural Building.
One of these days I'll remember to grab the camera early in the day to capture the red building with no vehicles parked alongside.
Wanna see some REALLY good pictures? Check out the work of local photographer Edward Payne. Who I have yet to meet.
Perhaps I'll run into him early one morning shooting that red building, too?