The weather has not been very cooperative here in the Northeast of late. Nice days, when it's not raining on unbearably hot and humid, have been few and fare between. Even rarer are the days where nice weather and our freedom to squeeze a ride in coincide. Such is life, I guess.
This past weekend, I'd hoped to do surprise a weekend getaway. I even had a dog-sitter lined up. But then Hubby told me there was a work deadline looming, so he couldn't afford to take the entire weekend or even a whole day. So we had to settle for a short ride.
The weather looked pretty good. But Thursday night into Friday, between 11 PM and about 6 AM, we got 6 to 7 inches of rain. I'm not exaggerating either.
By Saturday, the roads were dry enough. But there were washouts to consider, where gravel is pushed from the roadside — driveways especially — into the middle of the road.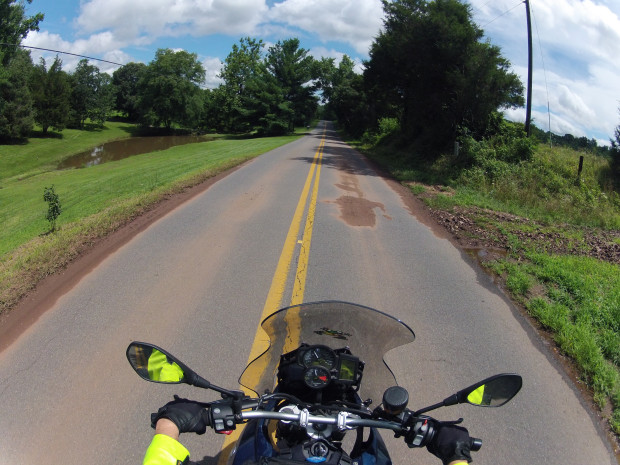 Not a huge concern when traveling on four wheels, but a big deal for bikes. Straightaways aren't so bad, as you can see it coming. But curvy roads with blind turns can become absolutely treacherous after a hard rain. It's especially bad in the mountains. That's why I decided to stick to the Piedmont. I planned a nice little 60-odd mile circuit on roads we hadn't traveled, including a lunch stop at a place we'd never been. At least there were some elements of adventure involved.
I shared the map below in case you'd like to see our route.

View Kellys Ford Inn Lunch in a larger map
Our destination was to be The Inn at Kelly's Ford. I'd never been, but I heard the food was good. And it looked to be a nice setting.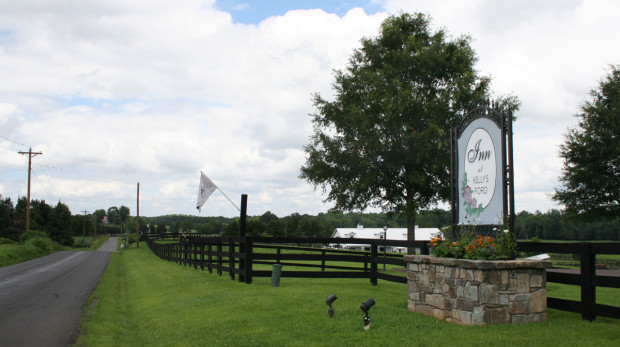 Of course, getting there is half the fun. I even remember the GoPro.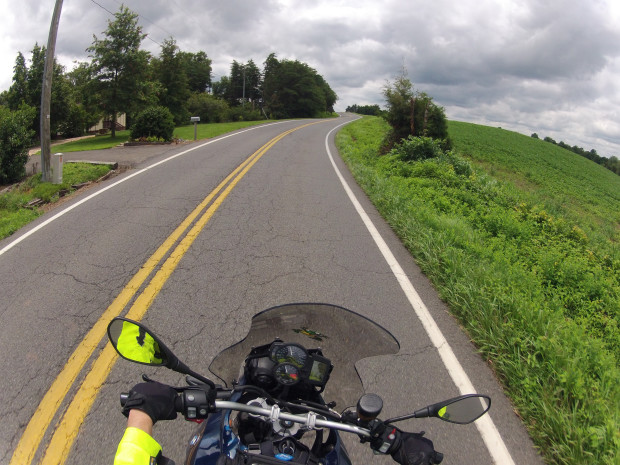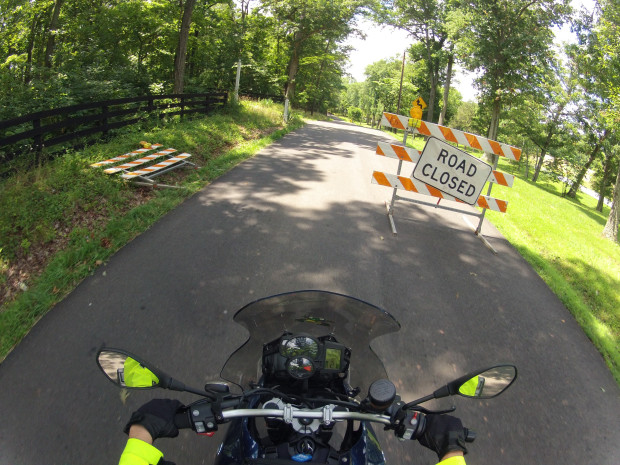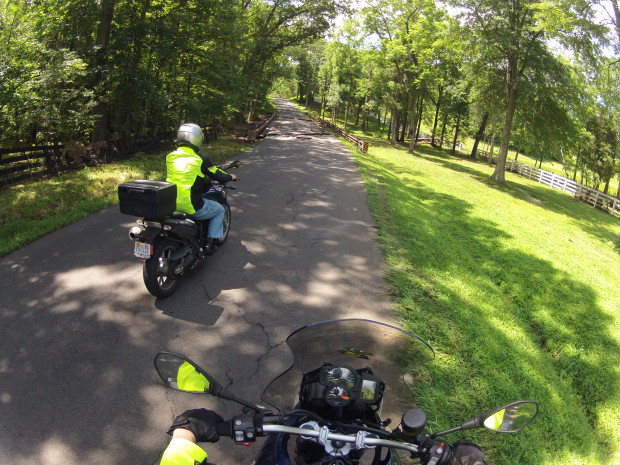 It turned out to be a major washout. The asphalt had heaved up at least 6 inches. We elected to circumnavigate that particular patch of road.
After turning around, we were stopped by another hopeful motorist.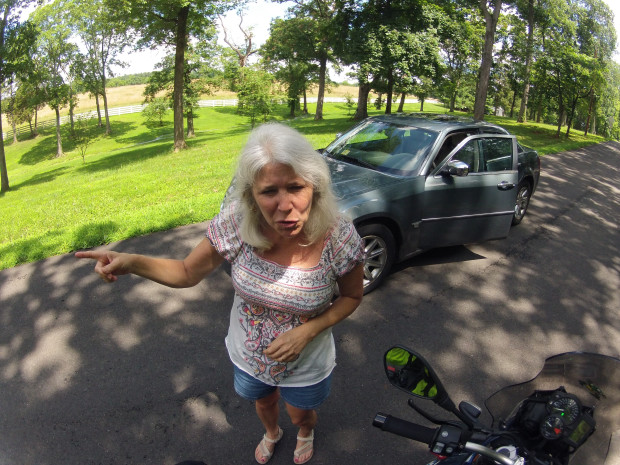 Um, nope. That road won't be open for quite a while, I believe.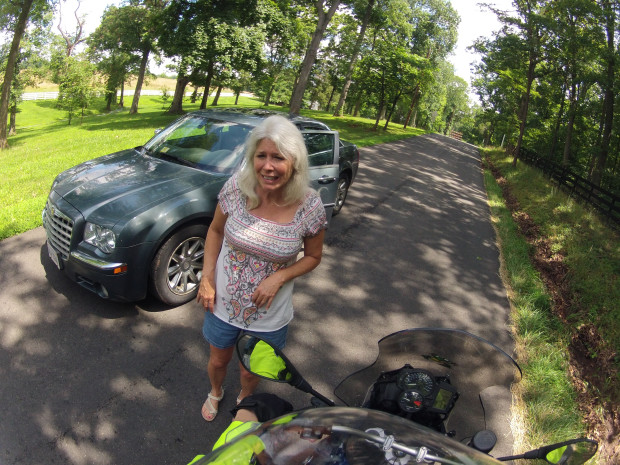 As it turns out, we weren't supposed to have been on that road anyway. And once we turned around, we were back on track.
We did encounter some high water, but it was passable.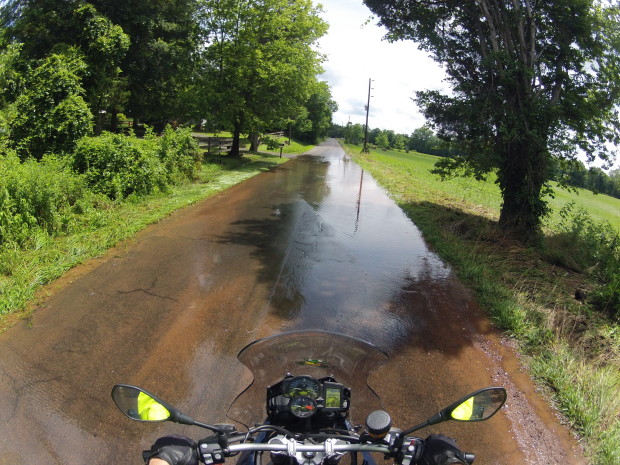 Note to self… next time, go slower and lift your feet. (They only got a little damp.)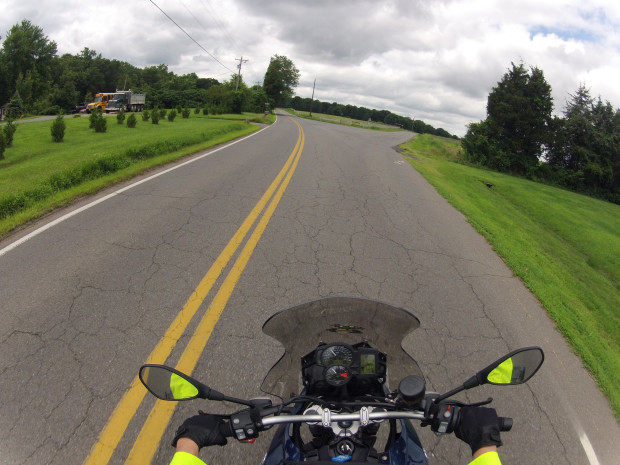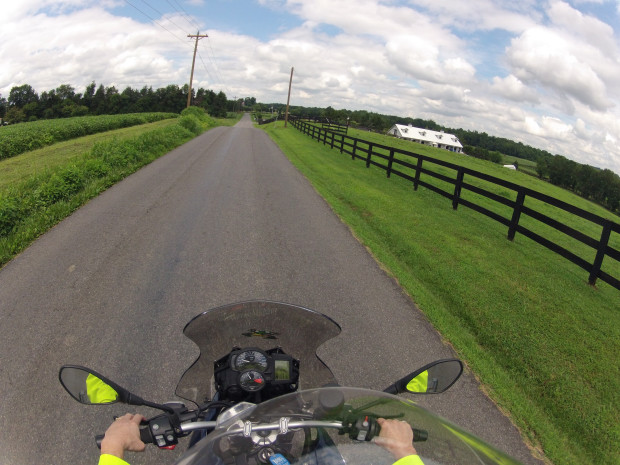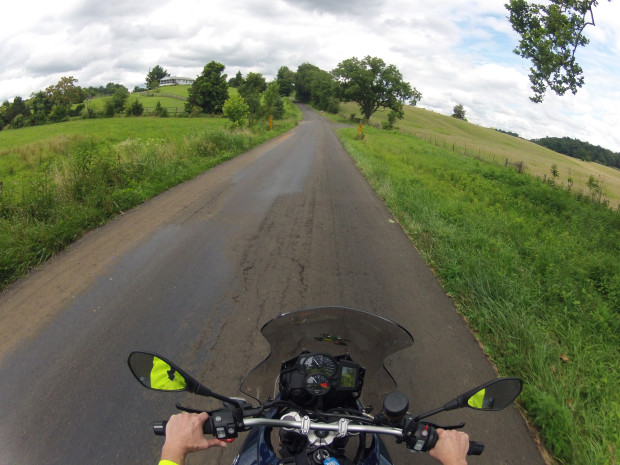 Soon enough, we arrived at our lunch spot. The collage shared below is actually a huge image, so if you click on it, you'll get a much better look.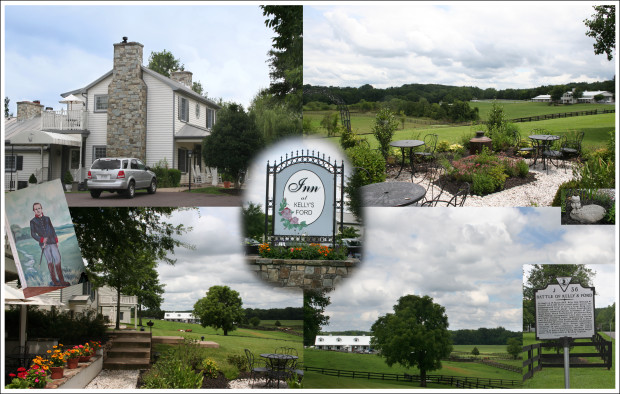 I hadn't told Hubby about the place and he was worried we'd be under-dressed. But they have a lovely little pub on the lower-level in the back that I knew would be perfect for us.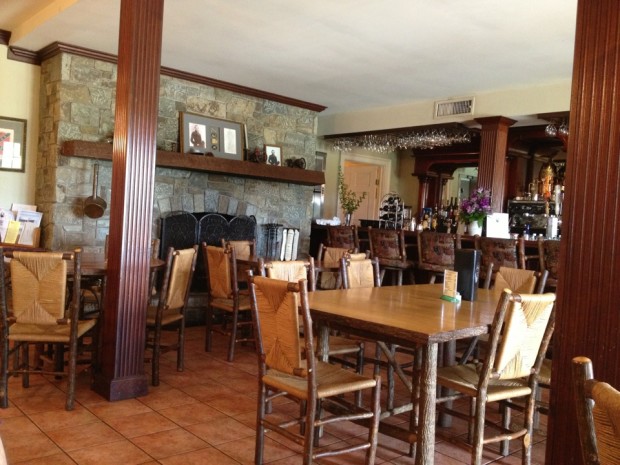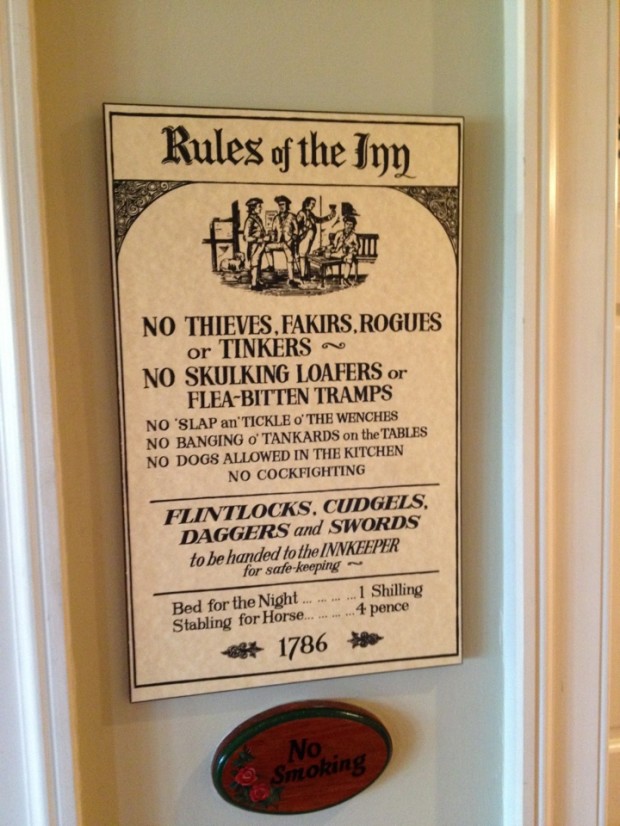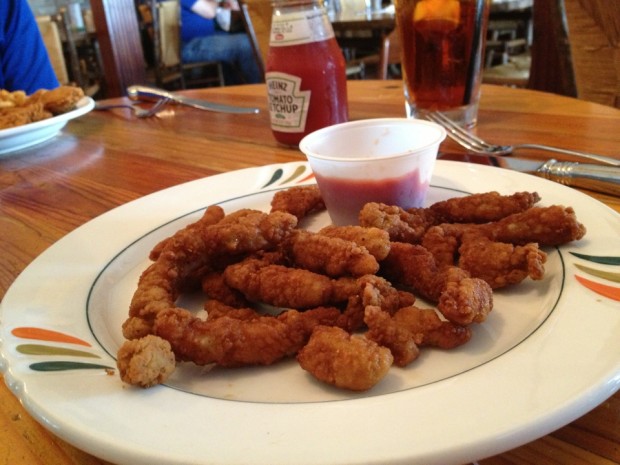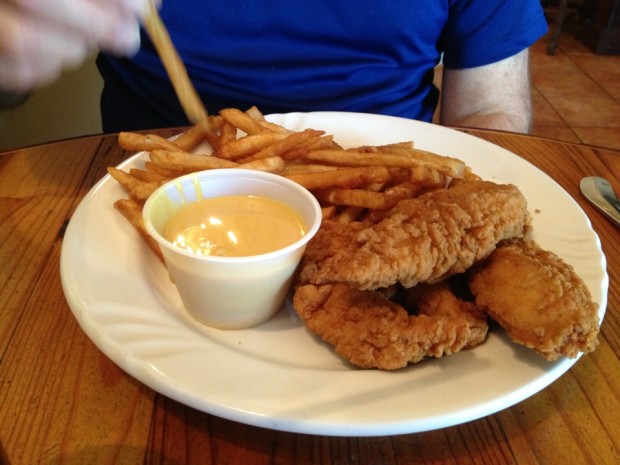 They do have a nice menu, we were both just in a fried food mood.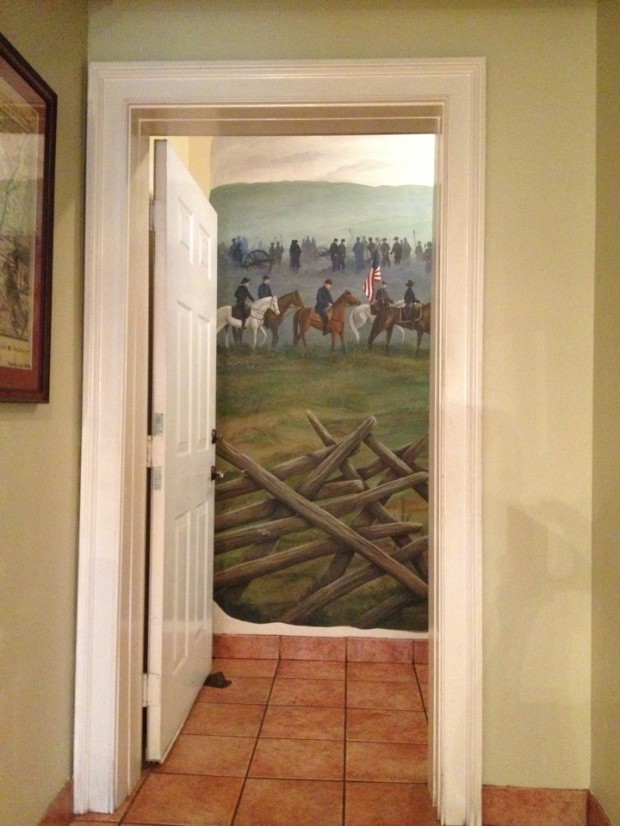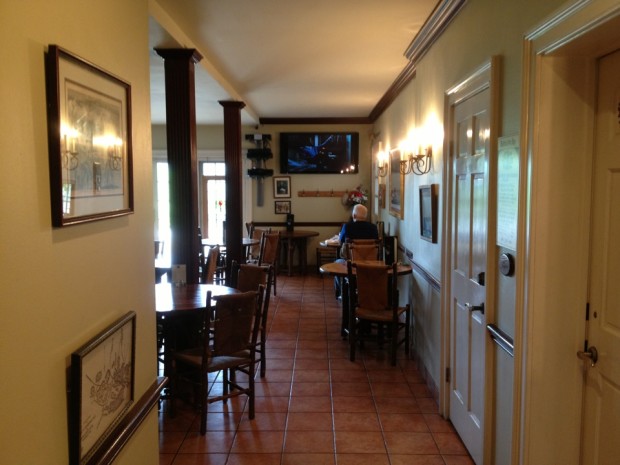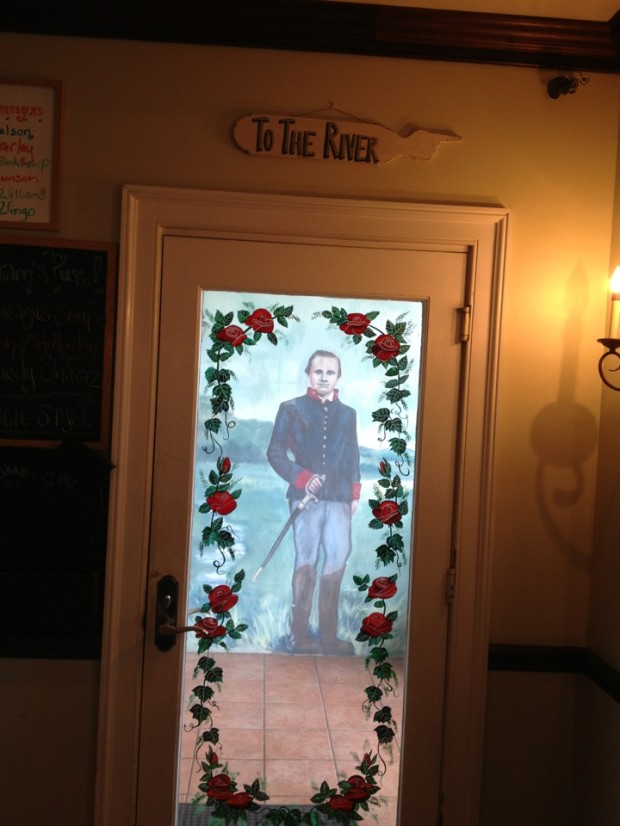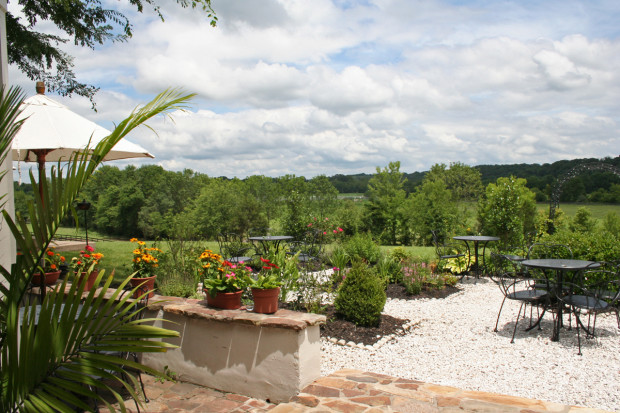 Both the Inn and Kelly's Ford have historical significance. Follow those links if you'd like to learn more.
After lunch, we had about an hour's ride to get home.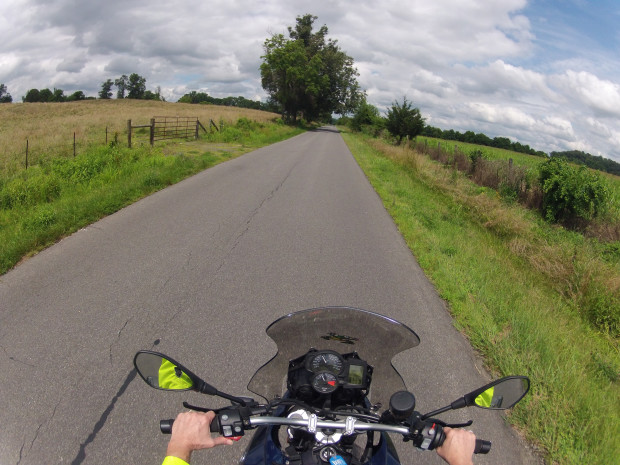 This is just such a pretty area.
Since it was warm, I decided a cooling stop was in order.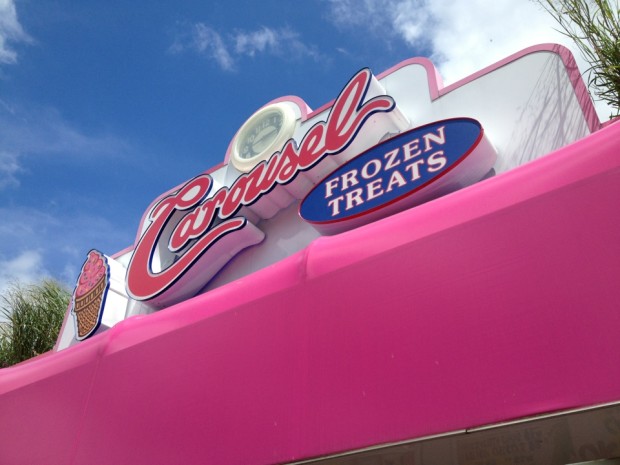 I opted for a huge Hawaiian Ice (snowball served in a cup). And Hubby chose the ice cream.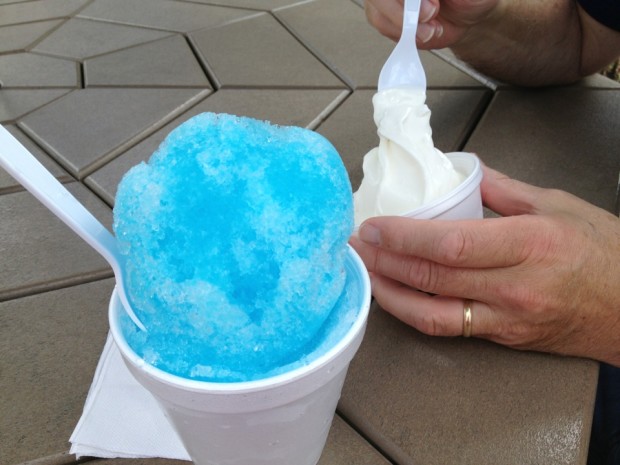 It was a cooling end to a lovely riding day.