I'm a bit behind, but I'd still love to tell you about a fun event that happened in Old Town Warrenton on June 29. Billed as the "Daisy Days of Summer Shop Hop & Wine Tasting," it was hosted by The Shops at Fifth & Main.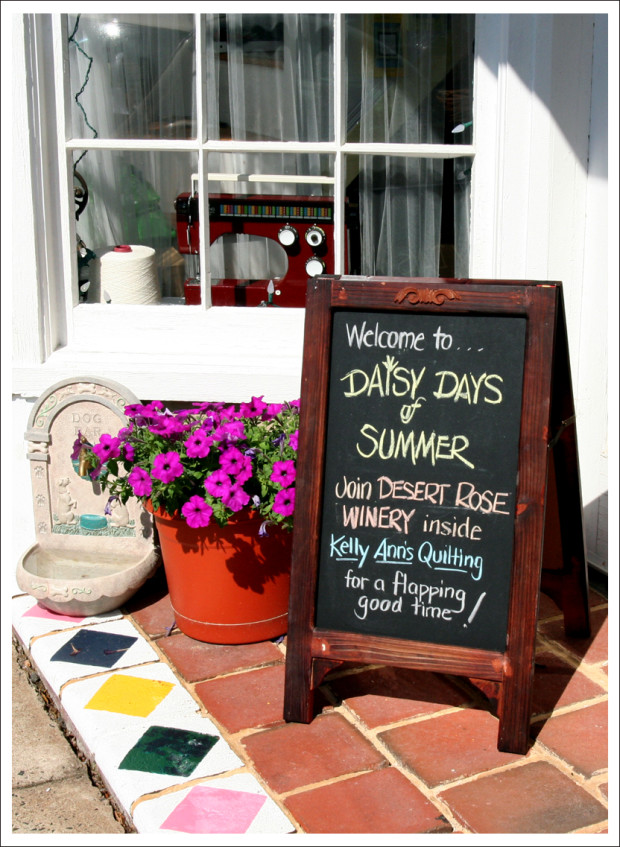 As described on their Facebook page…
The Shops at Fifth & Main is a project of The Fifth St. Coalition, an eclectic group of merchants who are convinced that by supporting and collaborating with one another, we create a dramatic opportunity for mutual success and a vibrantly local shopping experience for our customer community.
I have befriended many of the coalition merchants since moving here to OTW. They're lovely people. I firmly believe that small businesses are what "makes" towns like ours so special, so I do what I can to support them. Whether it's visiting their stores, making purchases, attending events, etc., I feel like they need all the support they can get. Plus, they are very cool places.
The Fifth Street Coalition was featured in the February 2013 issue (page 18) of Warrenton Lifestyle magazine. According to that article, which does make for an interesting read, one of their goals is to make OTW a destination spot for guests as well as a regular hangout for locals.
The Daisy Days of Summer event accomplished both. There were tons of visitors in town and locals like me had lots of fun.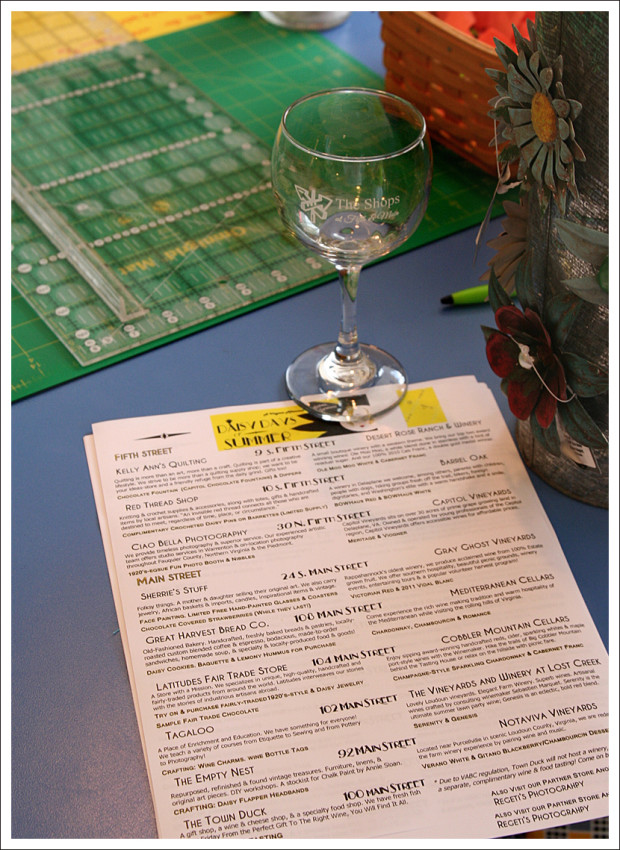 The theme for the Shop Hop was Daisies and the Roaring Twenties. Participating stores included The Red Thread, Great Harvest Bread Co., Latitudes Fair Trade, Kelly Ann's Quilting, Tagaloo, Sherrie's Stuff, The Empty Nest, and Ciao Bella Photography. Each store had one visiting winery, including Barrel Oak Winery, Capitol Vineyards, Notaviva Vineyards, Mediterranean Cellars, The Vineyards and Winery at Lost Creek, Gray Ghost Vineyards, Desert Rose Ranch and Winery, and Cobbler Mountain Cellars.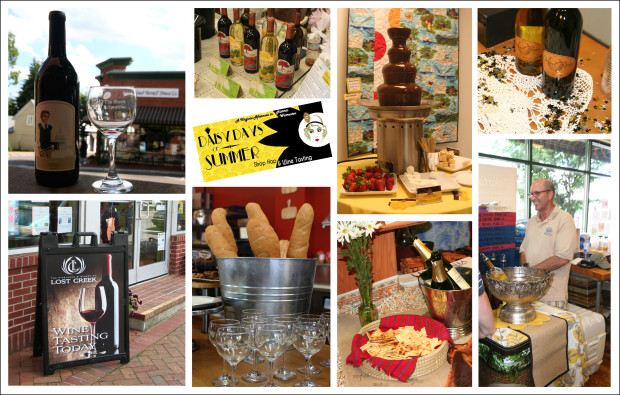 It was perfect for me as all shops are within easy walking distance of my house. It really was a good time. I was amazed by the great turnout, too. I didn't realize it had been widely advertised.
Since I stopped taking photos about halfway through (I think the wine distracted me), I didn't want to post a bunch of individual shop pics and have anyone feeling left out. So I shared that montage (above) instead.
I had to share two shots, though. The first is a very cute patriotic quilt, which is on display at KAQ.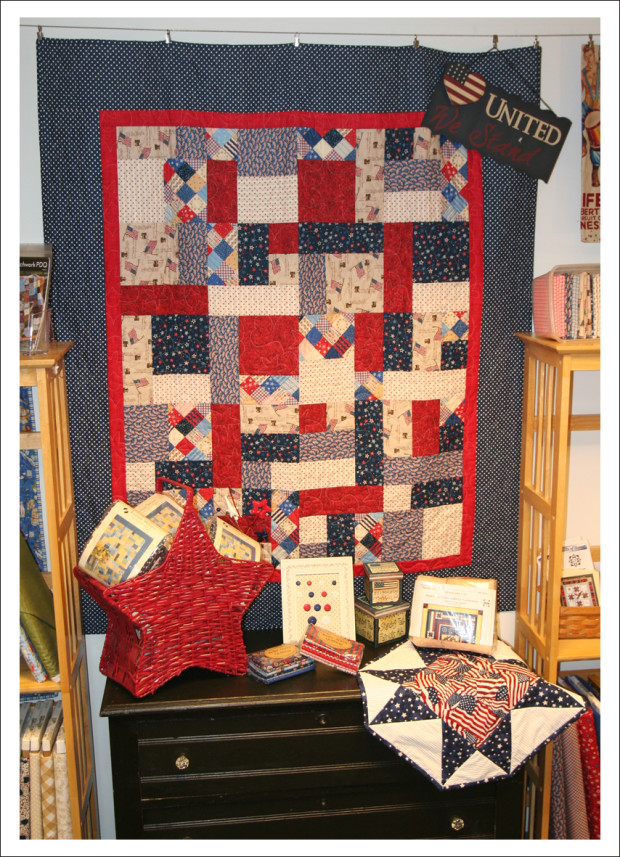 The next one is a shot of the interior hallway at Tagaloo. The web site describes Tagaloo as "Warrenton's premier social, interactive and unique destination for creative minds."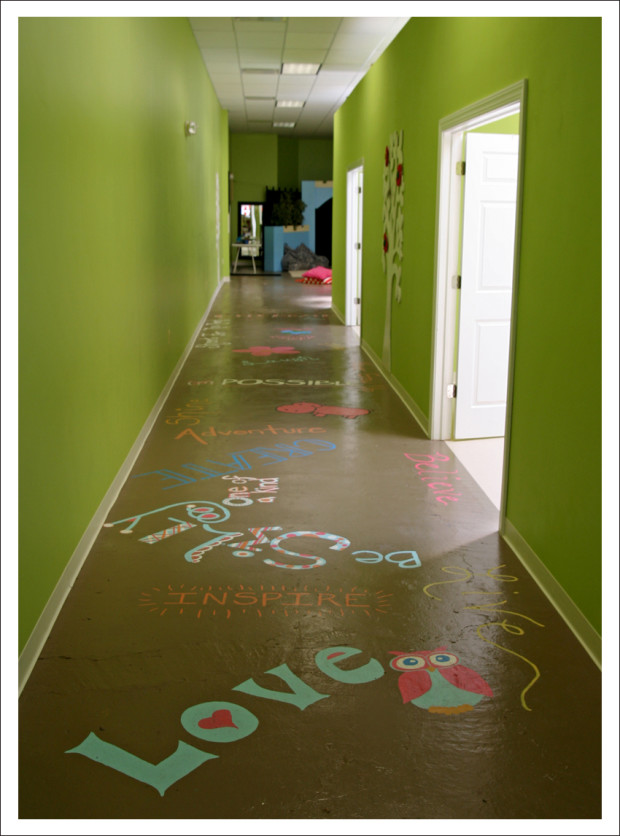 I'd never been inside before, and was delighted to see the charming space.
I am SO looking forward to the next Coalition event. I've heard rumors that it may be a Beer and Bacon Festival. How cool would that be? I'll be sure to let you know once details are announced.