A week or so ago, Hubby sent me a traffic advisory link. I was intrigued. It isn't often you get to see hundreds of motorcycles riding grouped down Main Street.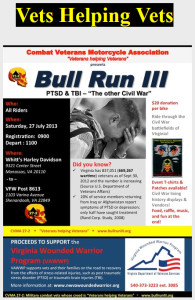 As it turns out, it was just a group of bikers riding together for fun, it was a charity ride sponsored by the Northern Virginia Chapter of the Combat Veterans Motorcycle Association. According to their web site…
In 2011, CVMA 27-2 decided to make a difference in Virginia veterans lives by devoting its time and energy to help a cause that would make a significant improvement in their lives.  The chapter decided to support the fight against Post Traumatic Stress Disorder/Traumatic Brain Injury (PTSD/TBI).  

The obvious choice of charities to support was the Virginia Wounded Warrior Program (VWWP).  This legislatively mandated program is operated by the Virginia Department of Veterans Services and is dedicated to improving and expanding support services to Virginia's veterans and family members whose lives have been touched by stress-related injuries or traumatic brain injuries. 

In our inaugural run in July, 2012 we raised $10,000 for the VWWP.  We thank all our sponsors and the almost 200 bikes that donated to our cause.  We look forward to making 2013 even better.
Their goal was to raise money for the Virginia Wounded Warrior Program.
Photo op? You betcha!
I thought I'd calculated their arrival pretty accurately. I had plans to walk up to Main Street and position myself perfectly to capture the event. Alas, I calculated wrong. I'd only gone a few blocks when I heard the procession coming through. I did manage to capture some okay pics, but they are definitely snapshots taken on the fly. The lighting sucks as I was shooting into the sun. But, still, they deserve to be seen. These are veterans after all supporting a valiant cause.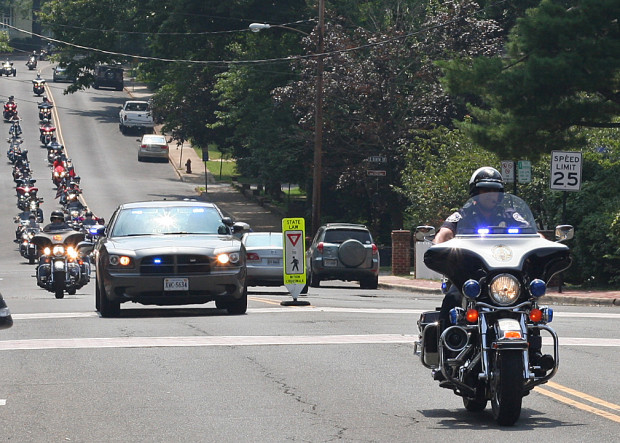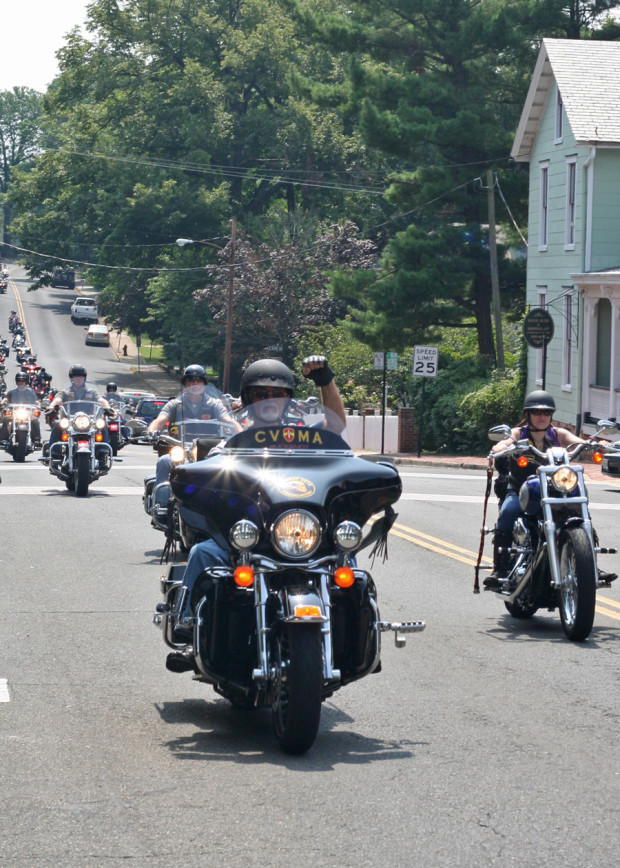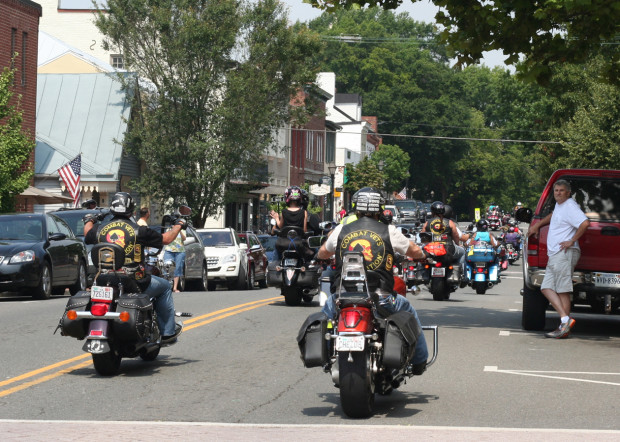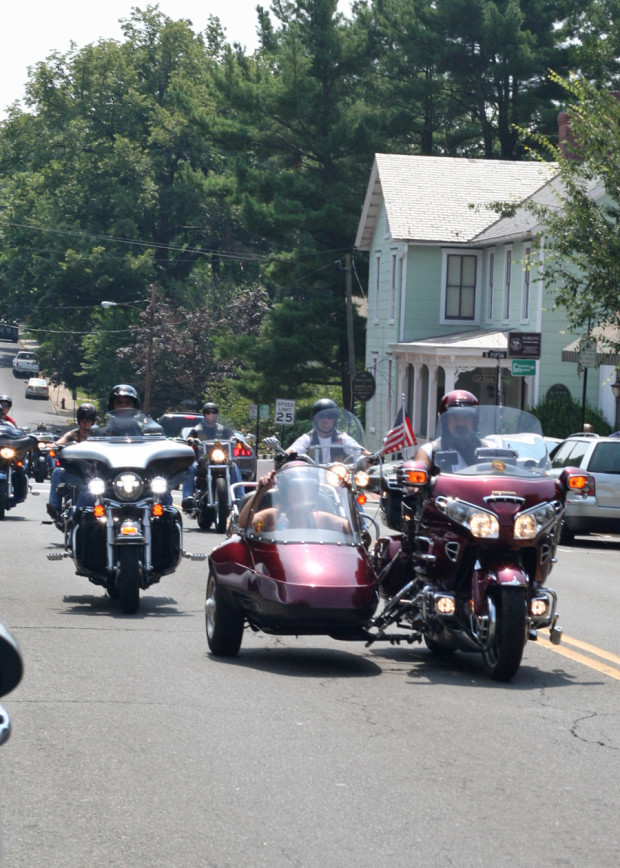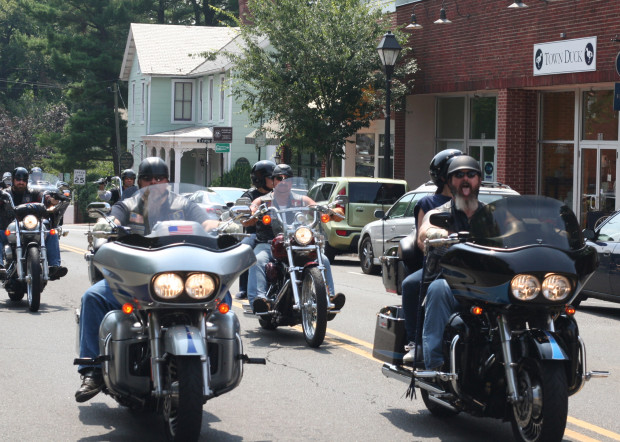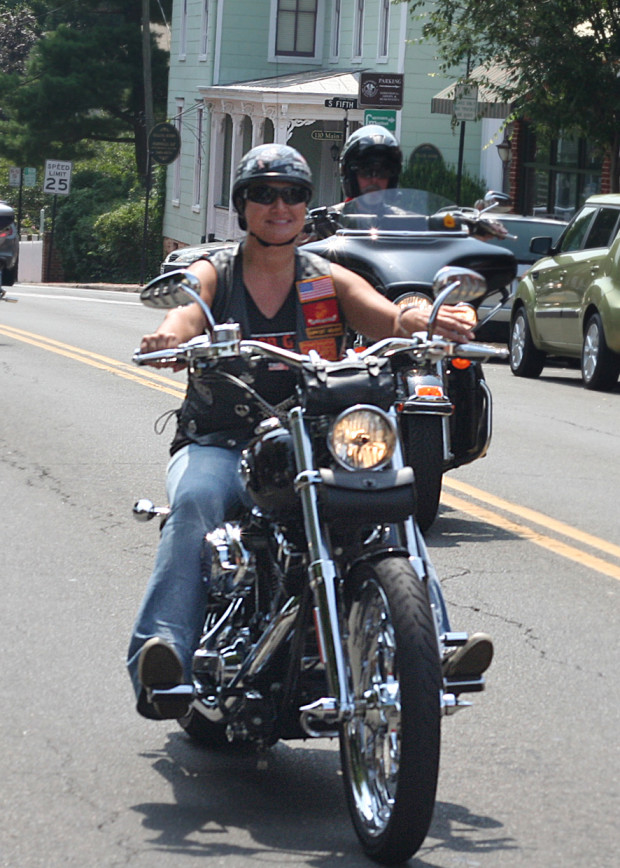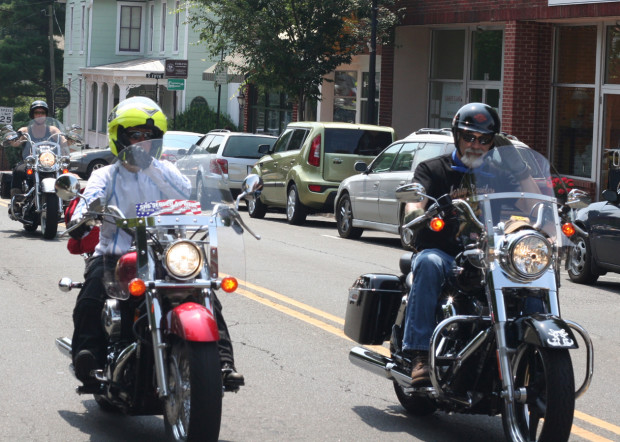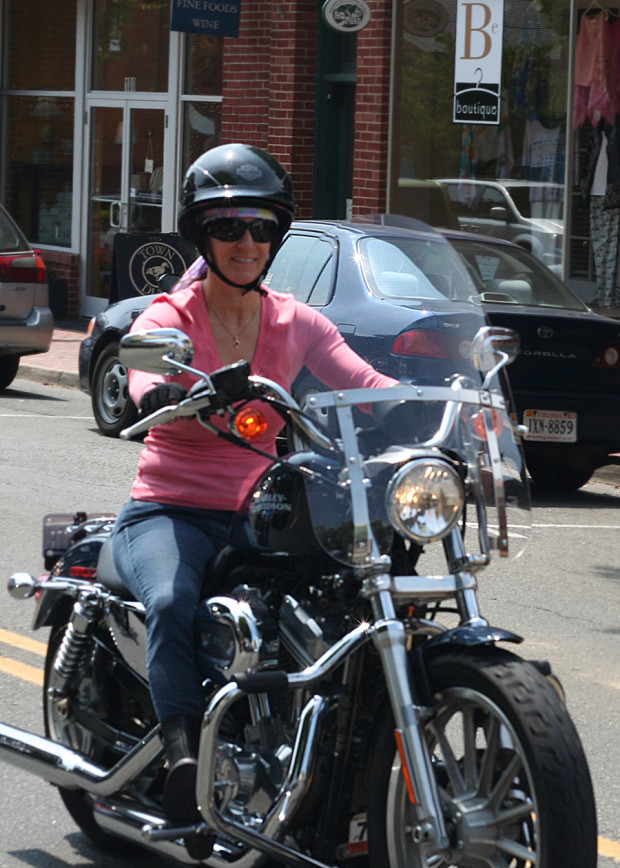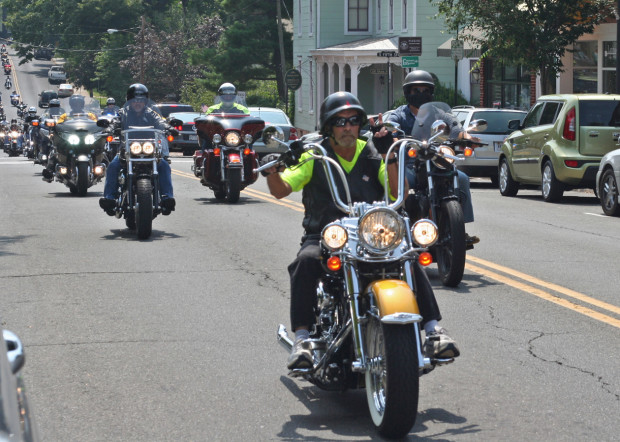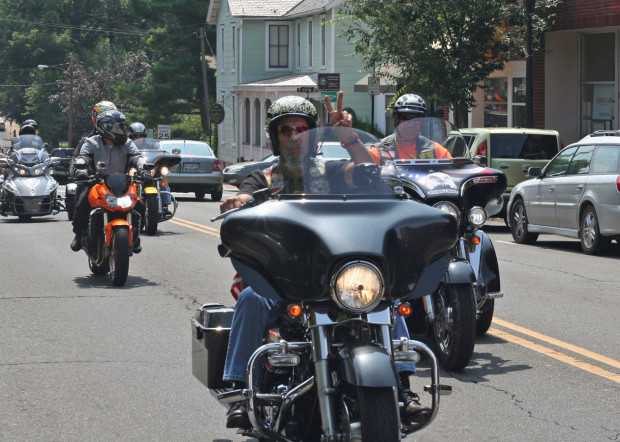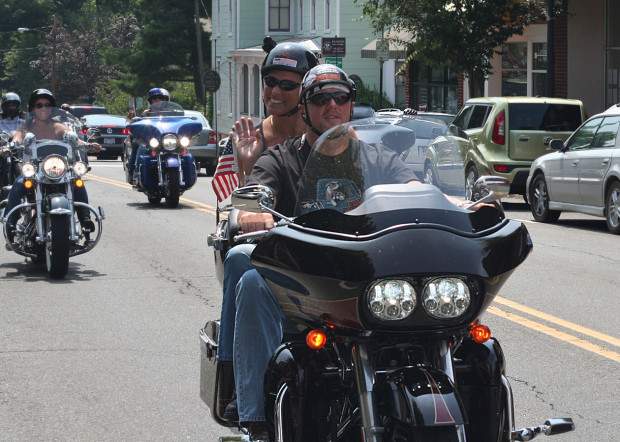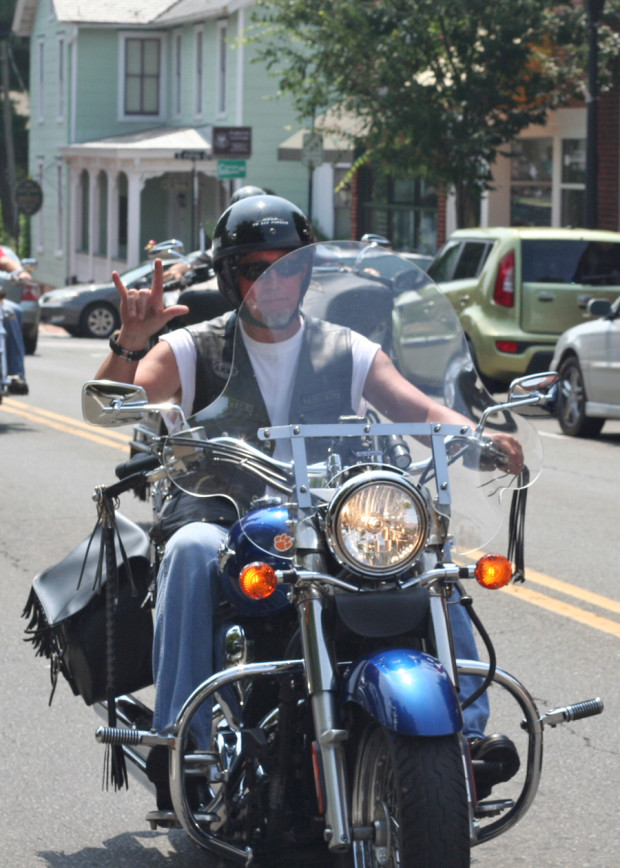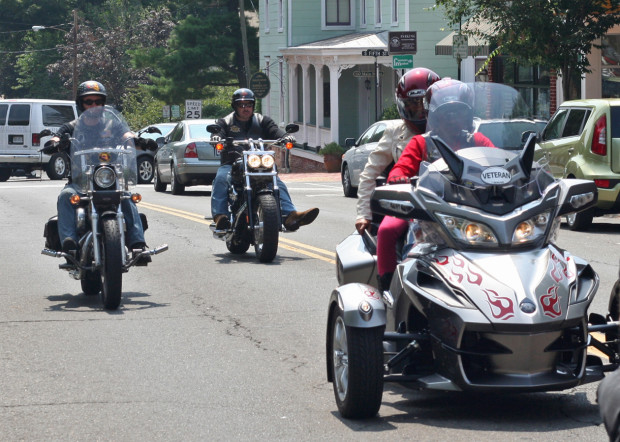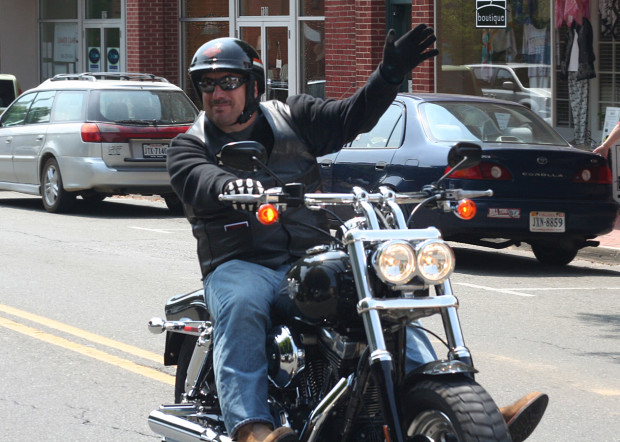 It was all very cool. Gave me goosebumps.
I love that there were quite a few women among the riders. I also think it's awesome that there was such a wide variety of machines, including sidecar rigs and Can Am Spyders. Not just big ole LOUD cruisers.
It was pleasantly quite as they rode through. And very organized. I have a feeling there were quite a few riders experienced with large group rides. You have no idea how hard it is to stay evenly spaced like that.
After they'd passed, I continued down Main Street to grab a pastry. I stopped to admire these bikes parked on the street. Yes, I snapped a picture. I laughed out loud when I realized I'd caught a dog admiring the rides, too.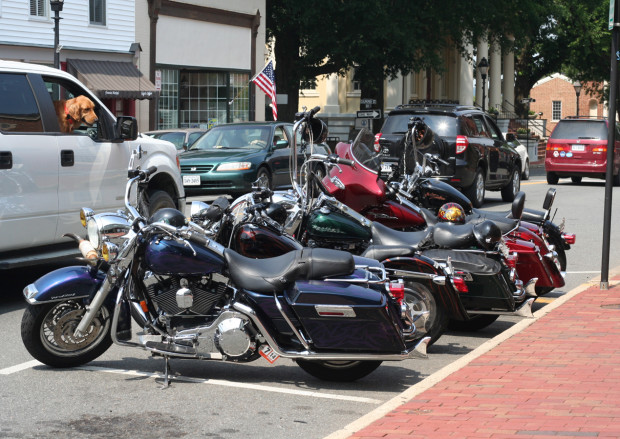 Oh, and look at this cool helmet.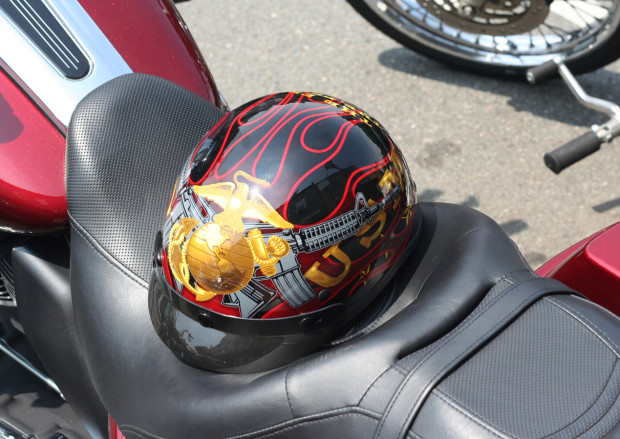 That is just a brief glimpse of my Saturday. It was a productive weekend here at the Kirkpatrick abode, which, more often than not, can feel like DIY central. More on that later…