I finished another painting project. And I'm very happy with the end result.
Before I share pics, I have to give you a bit of back story.
Hubby knew I wanted a cabinet for our bathroom. In all fairness, he wanted one, too, because we needed a place to store our towels. So he agreed to make one. But he's a wood guy. He would have rather made the thing out of some fancy hardwood.Which he would have then stained, of course.
Knowing I wanted to paint the cabinet, I urged him to make it out of cheap wood. So he made it out of scrap pieces of MDF that he happened to have laying around.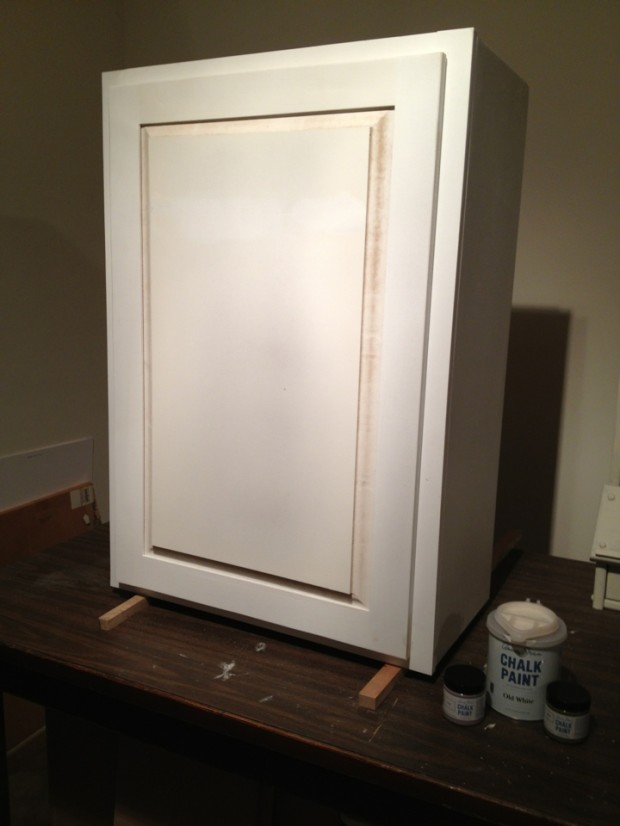 That's the naked cabinet. Pretty ugly, right?
Using Annie Sloan Chalk Paint, of course, my plan was to use Old White for the outside, Olive (green) for the shelves and door highlights, and Emile (a soft purple) for the frame of the door.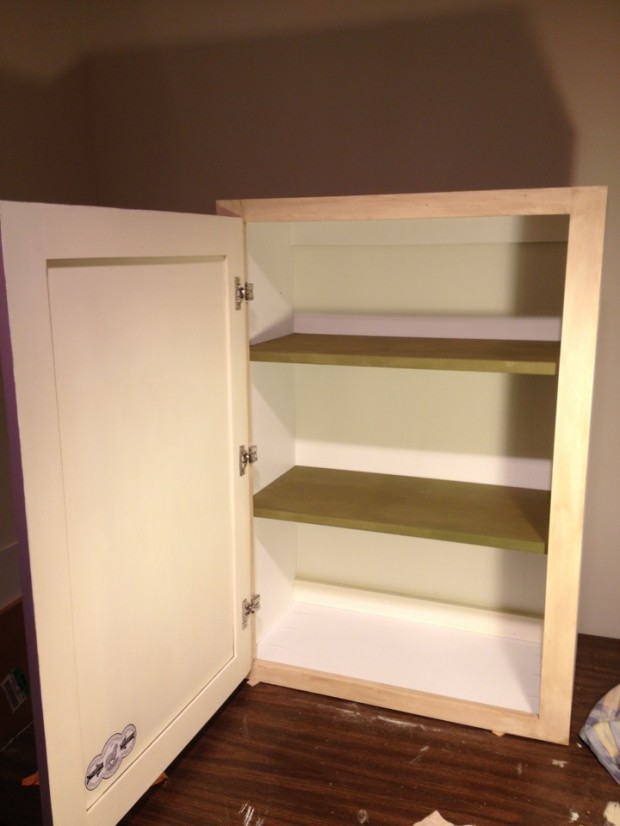 Since the cabinet is always going to be filled with stuff, I limited my interior painting and waxing to the shelves and the inside of the door.
I only applied clear wax inside the cabinet. After painting the exterior of the door, I decoupaged some hydrangea art (posted by The Graphics Fairy) onto the front. I applied clear wax, followed by dark wax, and it was done. Easy peasy.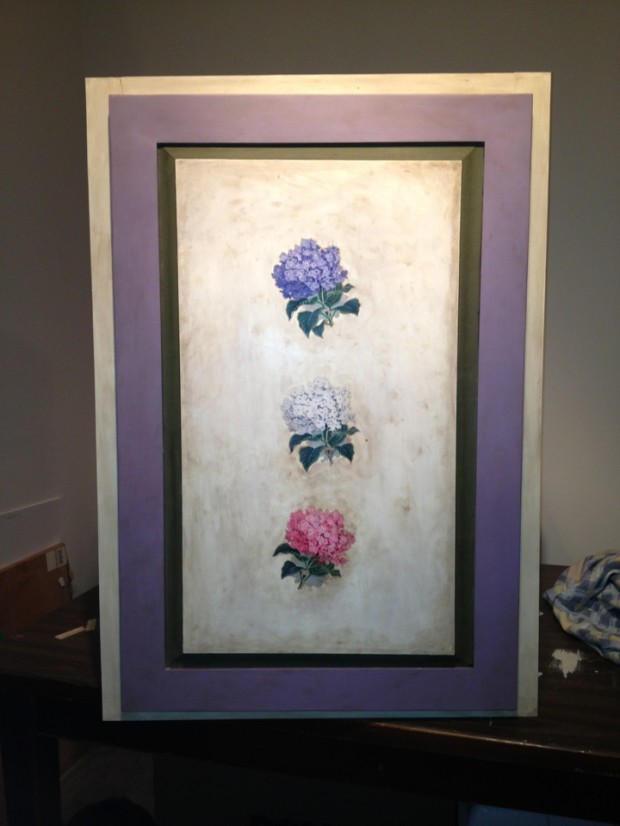 Here's a shot of the cabinet in the natural light.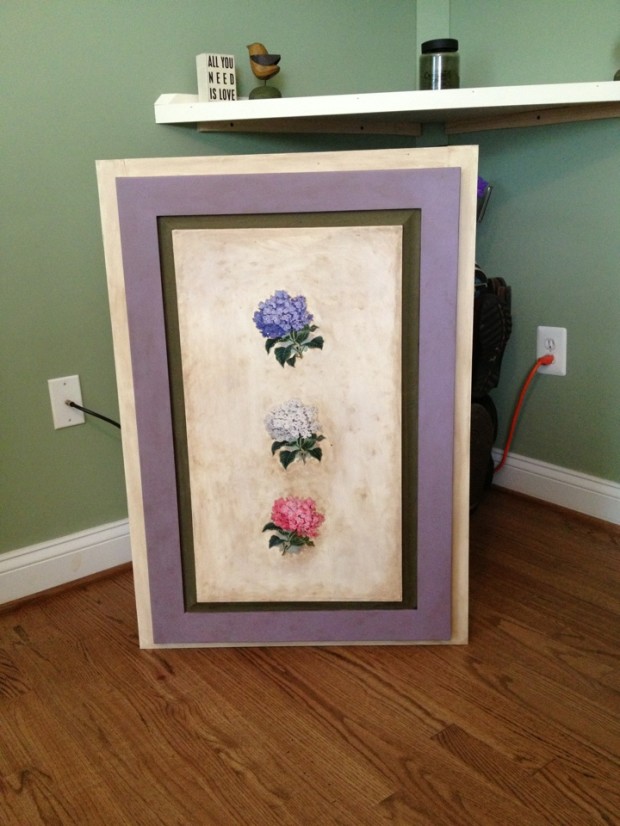 Now, before I show you the cabinet in its new home, I have to tell you the bathroom walls need to be painted. I don't feel like painting the bathroom right now. But we need the storage this cabinet will provide. So just ignore the walls, okay?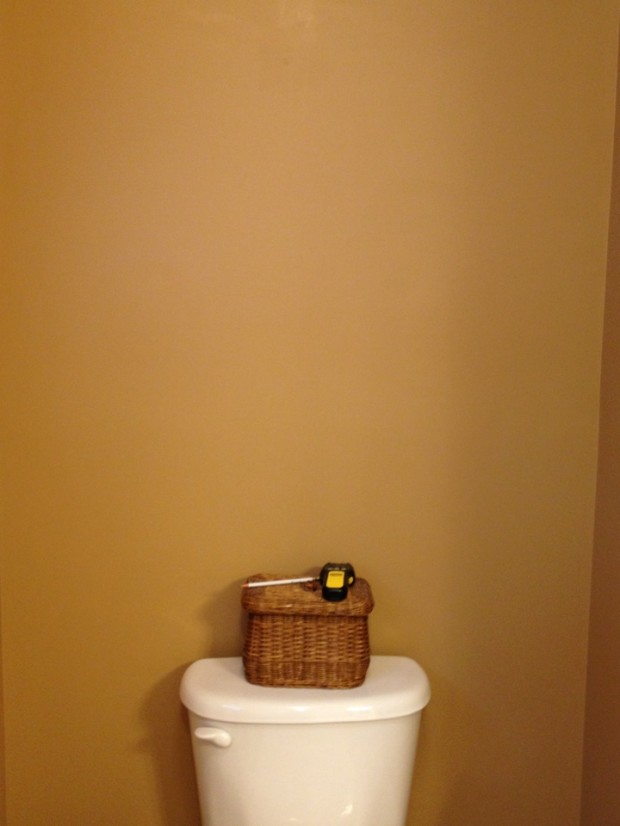 That basket is where we stored spare rolls of TP. It only held two rolls, was quite cramped, was hard to fill, and the tissue always came out mangled.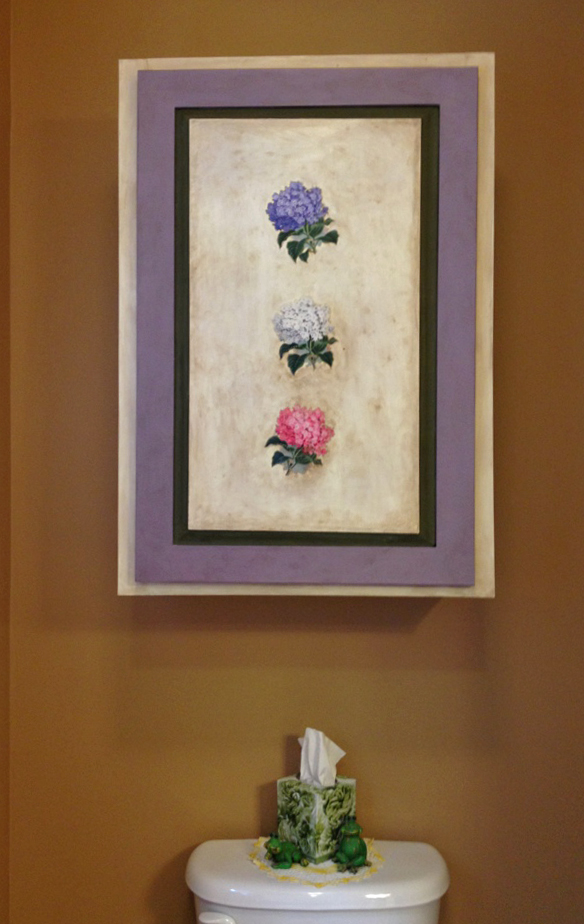 It didn't take long to fill either.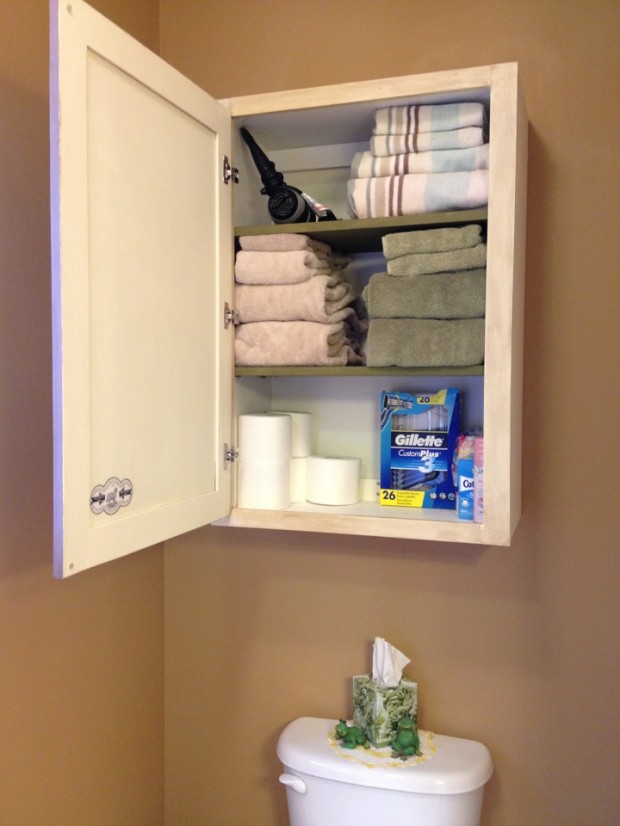 Did you notice that little thing in the lower corner of the door? It's another Graphics Fairy image, modified to meet my needs. It's one of my favorite elements of the cabinet project.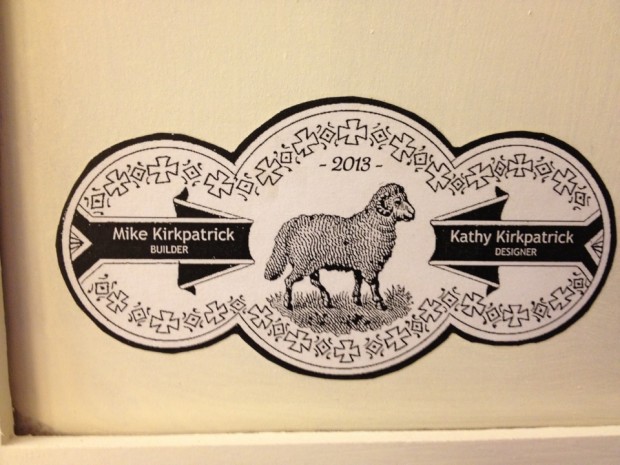 Maybe I should have called myself the Decorator or Painter instead of Designer, but I still think it's cool.
When I asked Hubby how much the materials cost, he said, "Nothing. It was all scrap."
I pressed him to put a cost on the "wood." He said a 4 x 8 sheet costs about $15 and he would have used about half of that. That's only $7.50 in wood costs.
What do you think?