It pains me to admit that I was a bully as a kid. Really. I was terrible. I often wonder about the kids I terrorized — mostly boys — and how I impacted their lives. It's the sort of thing one wonders about, but doesn't really want to know for fear of what they might learn.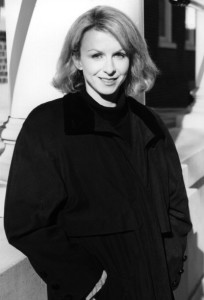 I didn't just pick on boys. I was mean to some girls, too. There is one, whose name at the time was Diana Kunkoski, I am actually still friends with, believe it or not. We met in second grade. I used to take her into the girls bathroom to torment away from adult eyes. I vividly remember cornering her in the bathroom at one point, literally, telling her if she wouldn't be my friend, I would keep "beating her up."
I don't remember ever hitting her, by the way. Just making her think I was going to hit her.
She and I have had very different paths in life. Her mother married multiple times, so they'd move away for a while and then come back. We spent second and third grade together. Then she moved. She came back during fourth or fifth grade, so we were together again for a while, but then she moved to the state of Washington.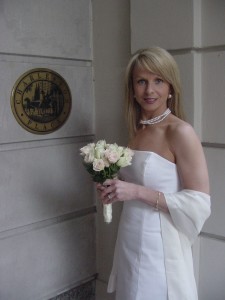 We kept in touch through the years. She returned to Baltimore briefly during our teenage years and, for better or worse, attended the same high school as me during tenth grade. After that, it was back to Washington. She ended up attending and graduating from Brigham Young University with a degree in broadcast journalism. She worked down south for a while then returned to Baltimore for good.
She dated off and on for a while, but always seemed to hook up with some of the oddest guys. In all honesty, we never thought she'd get married. But she ended up marrying a wonderful man — Brian — and having two kids. She's the first person I knew to have a Match.com success. And Brian is a great guy. Mike and I actually attended their wedding in Charleston, South Carolina.
I tried photographing her kids back in 2008, when they were about 3 and 6, but they were feeling very cooperative and would NOT sit for a pose. So we let them do goofy stuff. That's when I captured this shot of them, which is my favorite from that day.
Since we're at different stages in our lives, we don't see much of each other. But we do still keep in touch.
Early last year, she told me she and Brian had bought an investment property in Rehoboth Beach, Delaware. She asked if I'd like to join her there for a visit. Of course, I agreed. She said it would have to be in the off season, as the house would be rented out during the summer months. So, back in October, we finally managed to get away for a weekend together.
It was fun catching up. Just like old times. Except we're much older.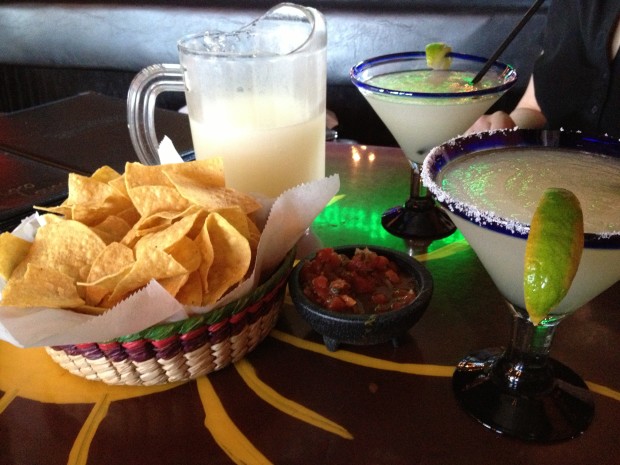 And that pitcher of delicious margaritas we drank during the Friday happy hour at Dos Locos, had us both feeling a bit, um, sluggish, for most of the day on Saturday. So NOT like old times.
We did eventually get moving and had a fun, laid back, relaxing sort of weekend.
But I've gotten ahead of myself…
I drove from my house in Virginia to Diana's home in Crownsville, Maryland, just outside of Annapolis. She drove from there to Rehoboth. On the way, when we passed this yard art mecca. I was THRILLED when she turned to me and said, "Wanna stop? It's not like we're on a schedule."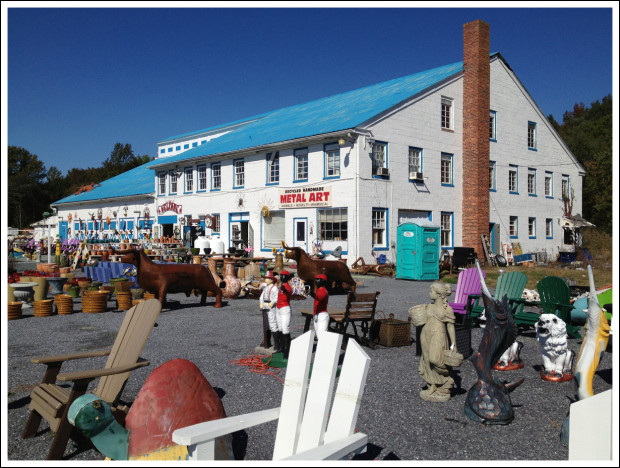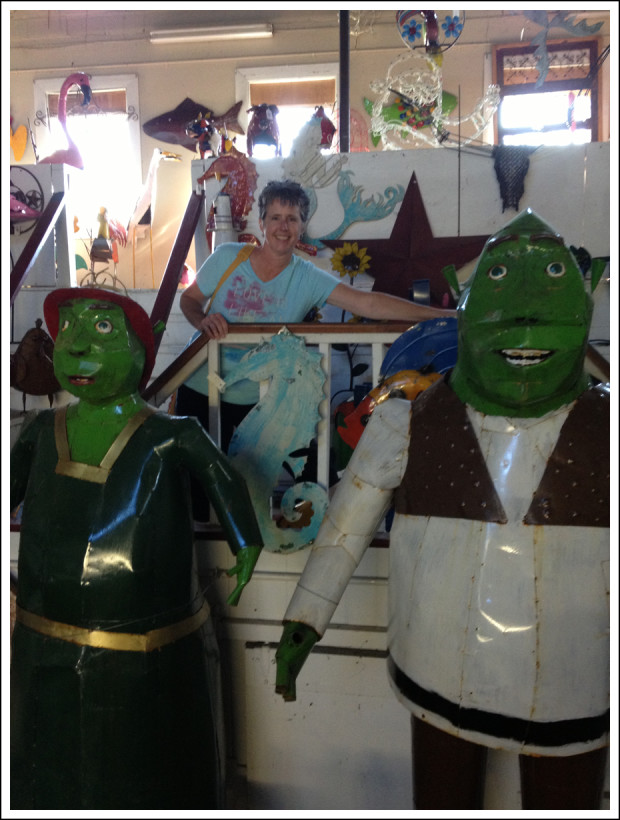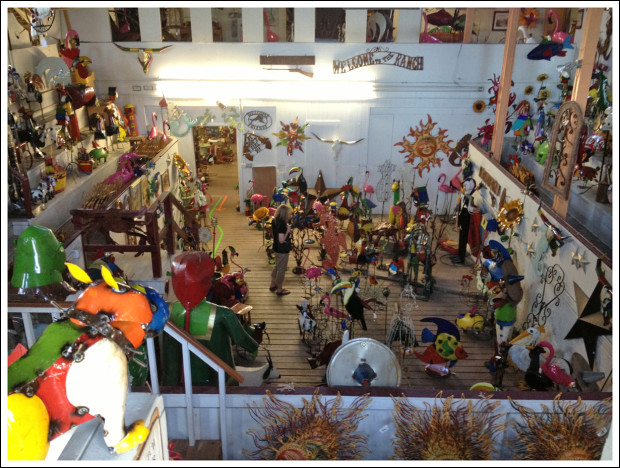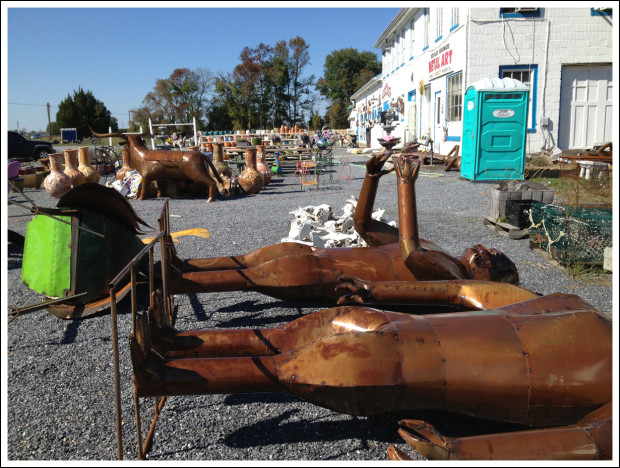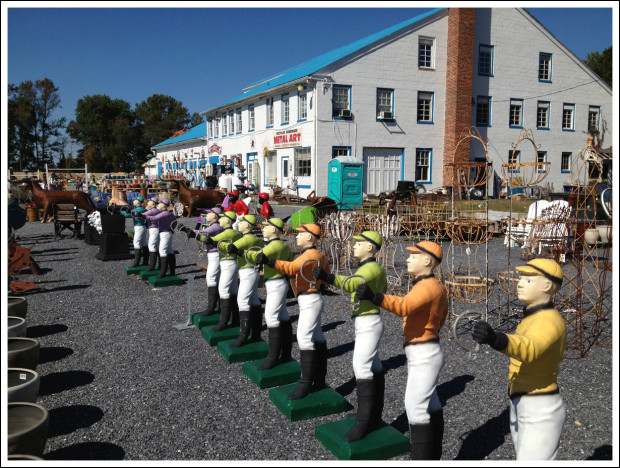 From there, we moseyed on to the beach.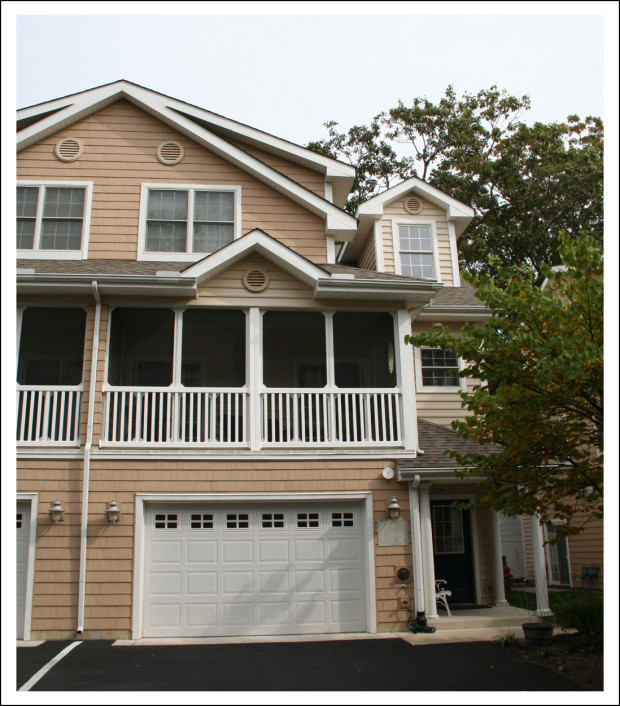 Their house is located just off of Rehoboth Avenue, about six blocks from the waterfront. It has a great sitting porch, above the garage, which we used quite a bit.
At my urging (begging!), we stopped at Dolle's upon arrival. I HAD to have some fresh, hot, caramel popcorn. YUM. Diana, who led a sheltered life, apparently, had never eaten Dolle's caramel popcorn. How much you want to bet it becomes a regular stop for the family?
It really was a nice, slow-paced, relaxing weekend. Aside from the aforementioned happy hour, that is. We just meanderered about, chatting and catching up on each other's lives. And enjoying the scenery, which I captured on camera to share later.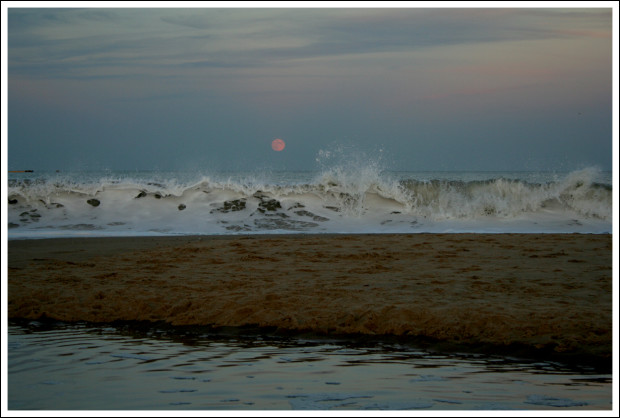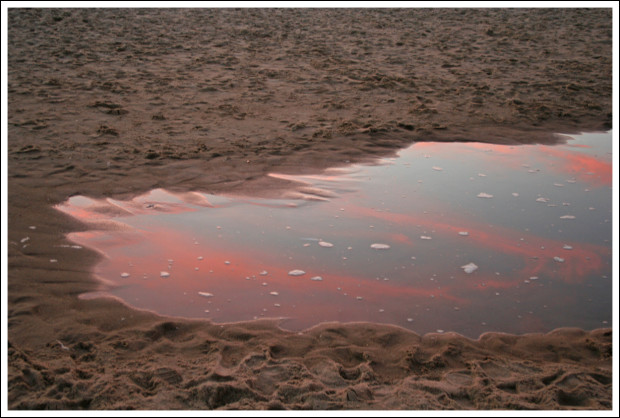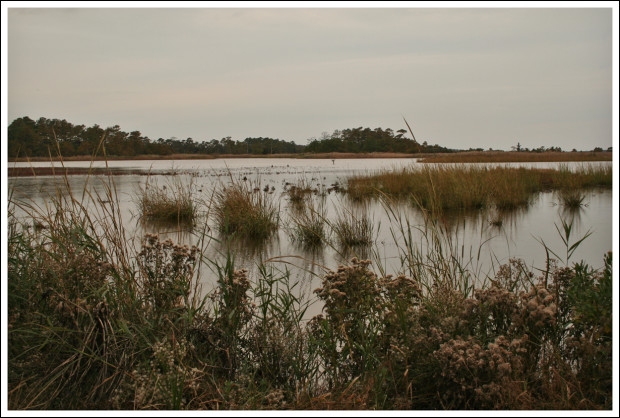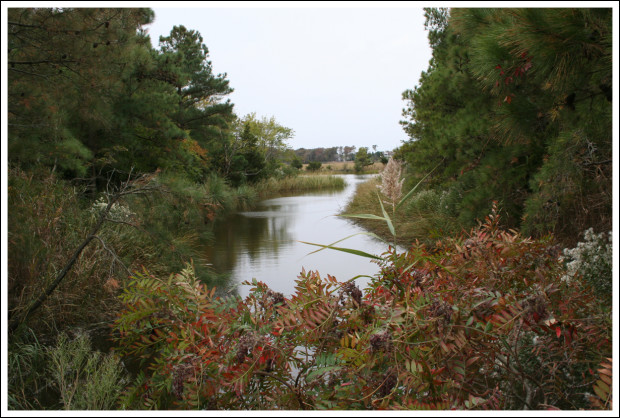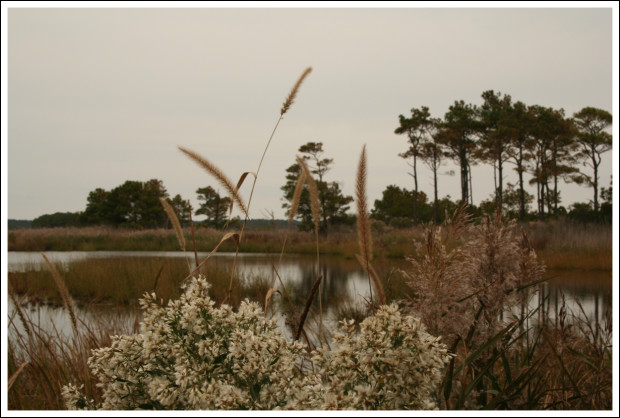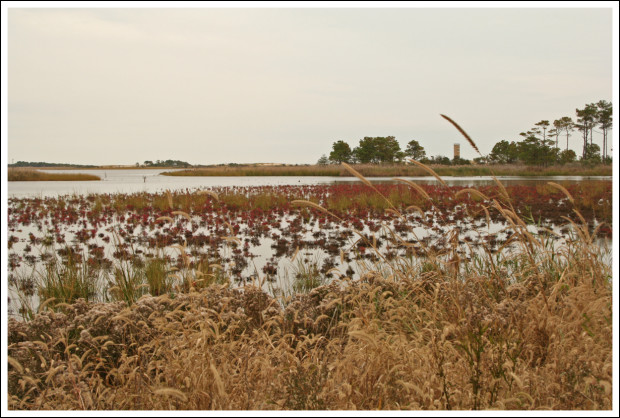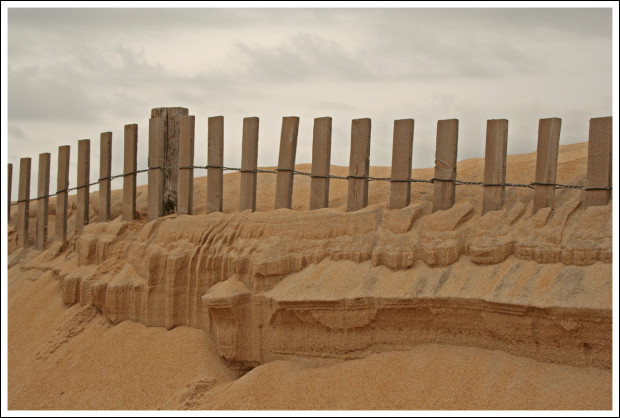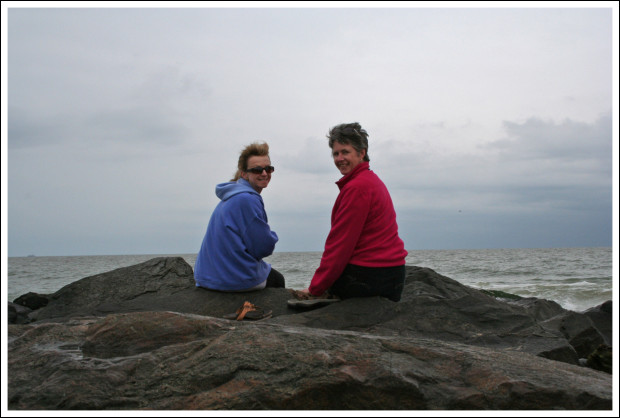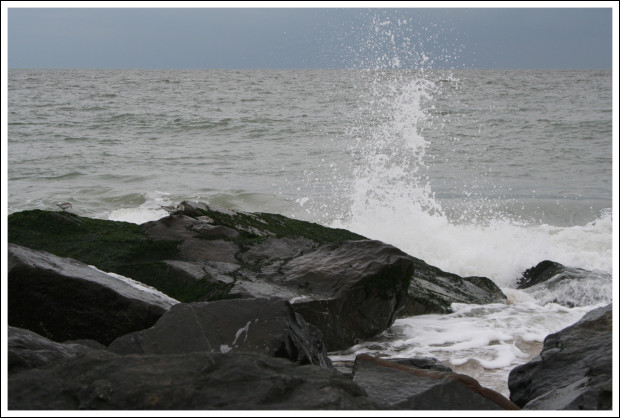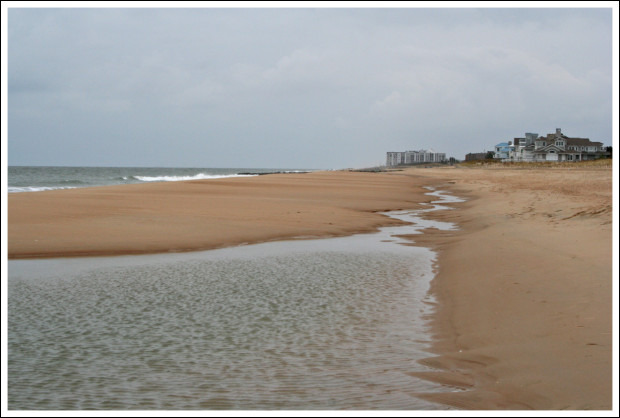 I love, love, love Fall. The light is amazing.
I couldn't end this post without a selfie, could I?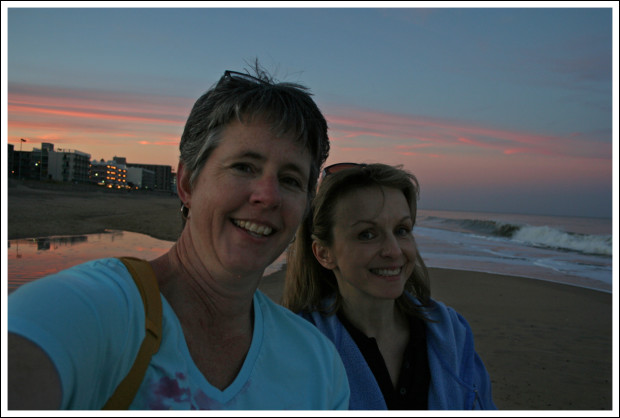 Sunday came far too fast. Diana and I decided we should make the Rehoboth trip an annual thing. Looking forward to doing it again in 2014.
But wait, there's more…
On the way home, we stopped in Milton(?) to visit Peggy & Jim, who adopted Maddie, a former foster dog of mine.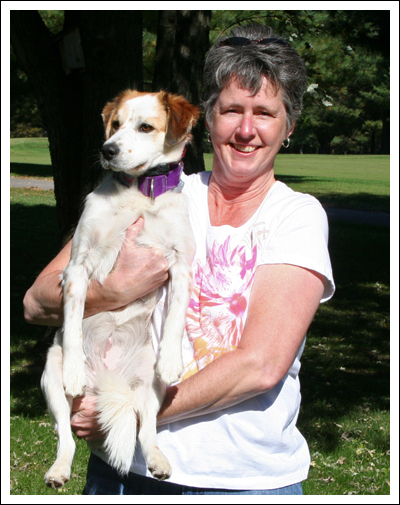 Maddie, formerly known as Lizzie, won the forever home lottery when Peggy and Jim adopted her. They are absolutely delightful people, and perfect dog parents.
All in all, it was a fabulous weekend.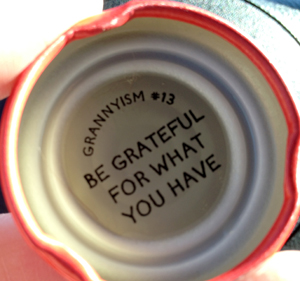 I am so glad we were able to reconnect. And I really am looking forward to seeing her again soon.