Did I tell you December was busy? I decided to get crafty this year and make a few snowmen.
Fancy Stitchery
This cutie was first. It took far longer than you might imagine. I'm a slow rookie.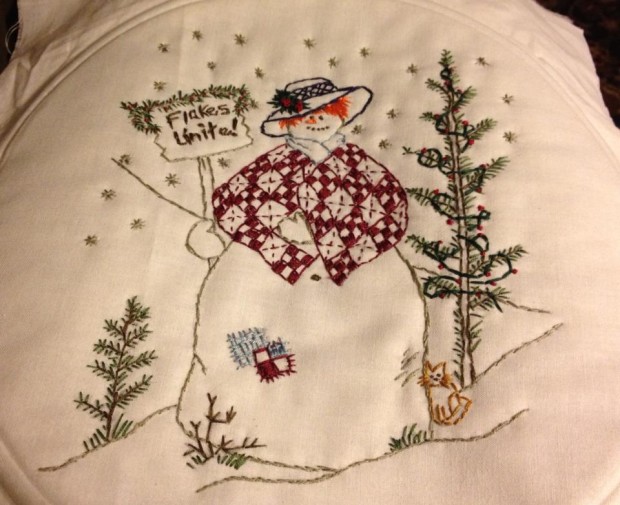 I think she turned out pretty good, considering that was my first stitchery project.
She will be a pillow one day…
Yarn Ball Headed Snowpeeps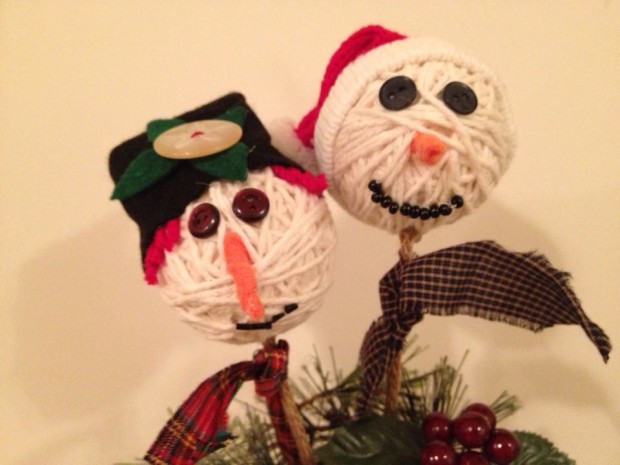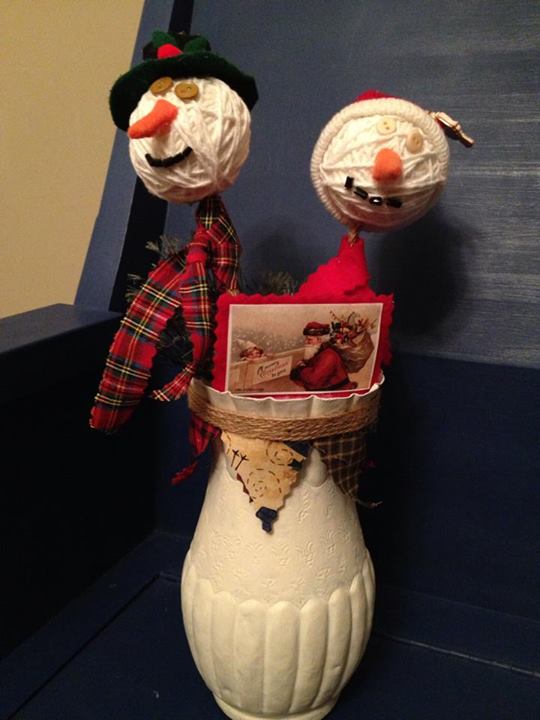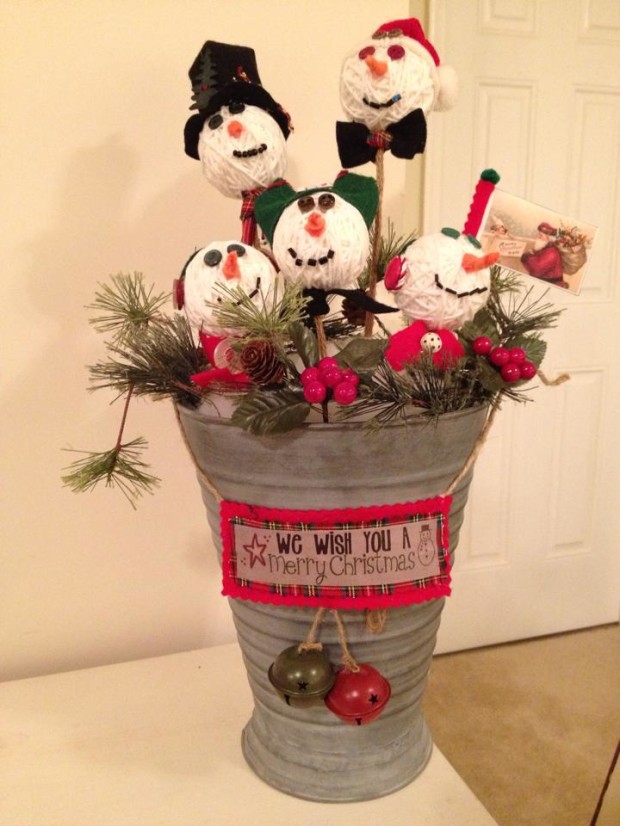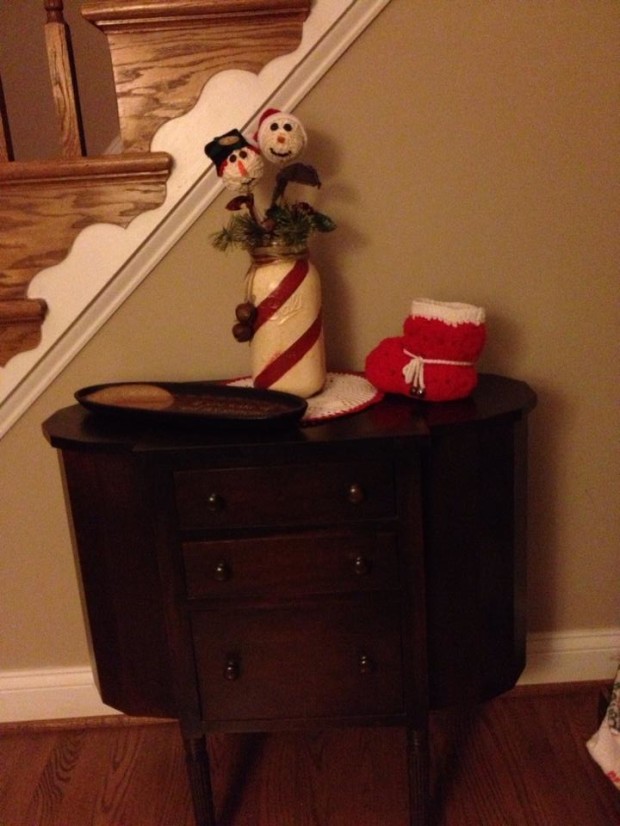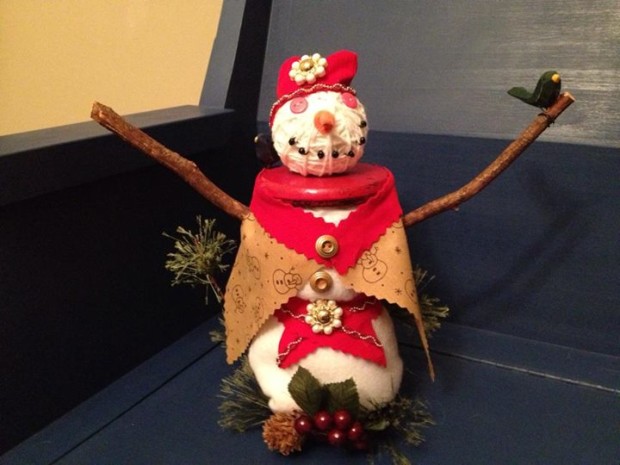 Canvas Snowmen
I started these because I wanted to give each of the kids a hand-made ornament. But I ended up with quite a few of them. They were really easy to make, although decorating them took some time. The buttons all came from Aunt Pearl's button stash, which she gave to me last year.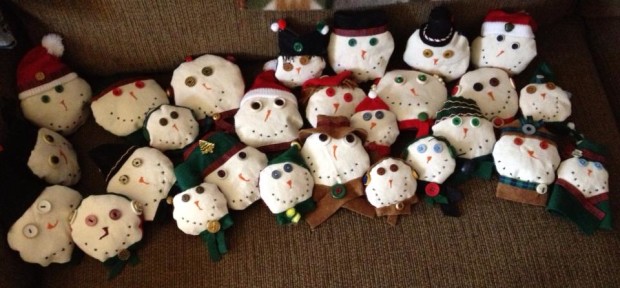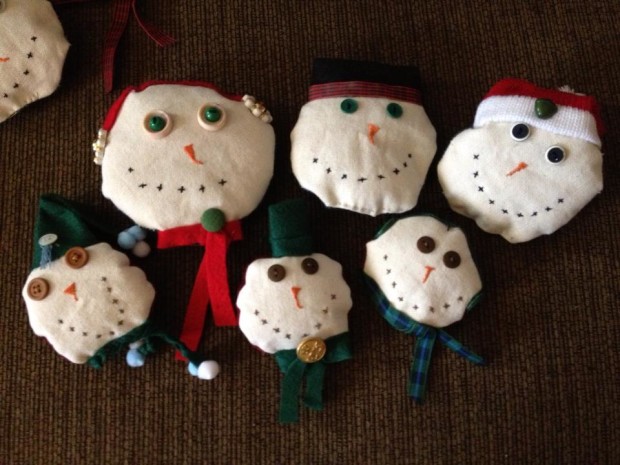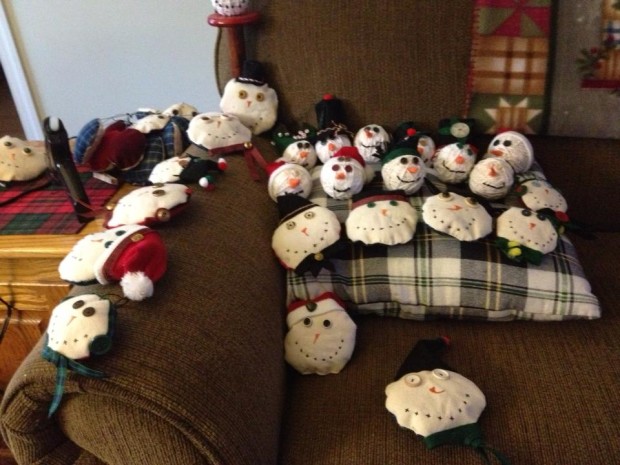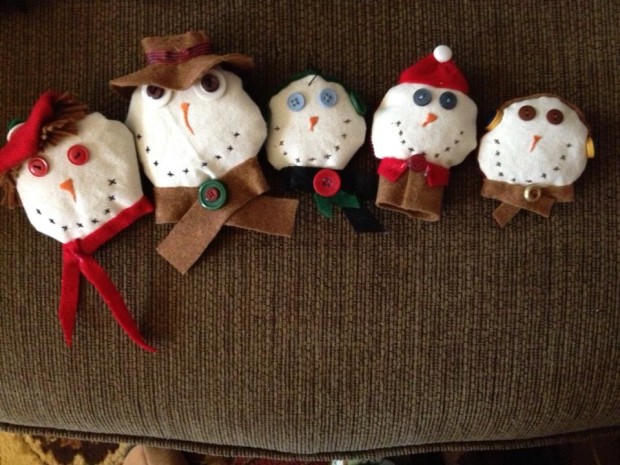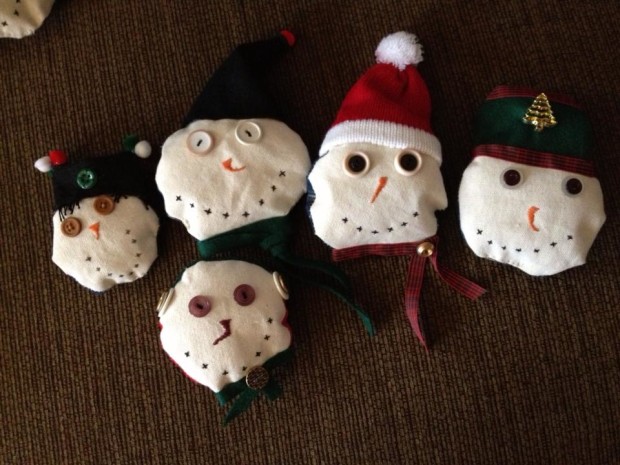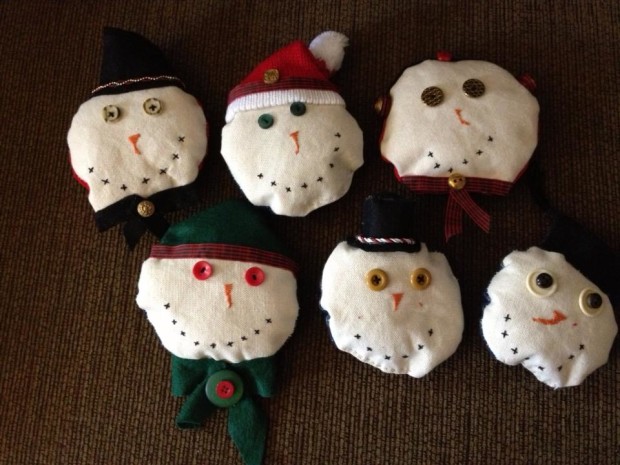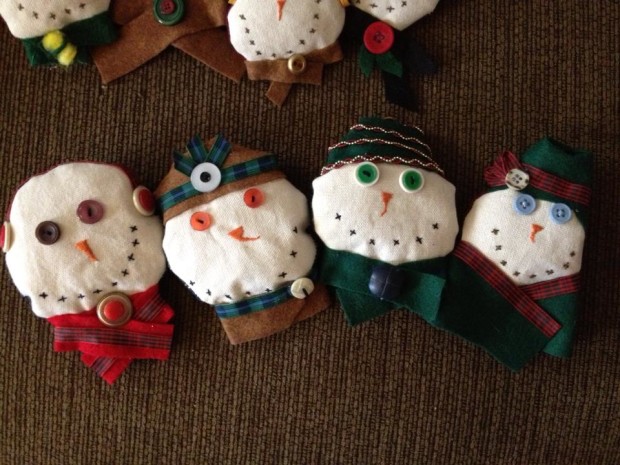 I really love how the bunting turned out.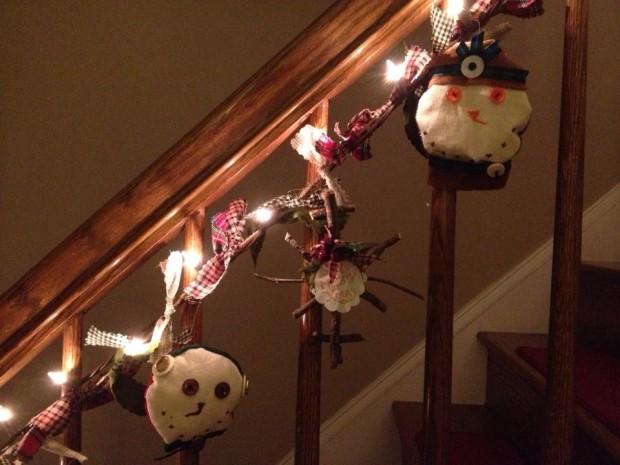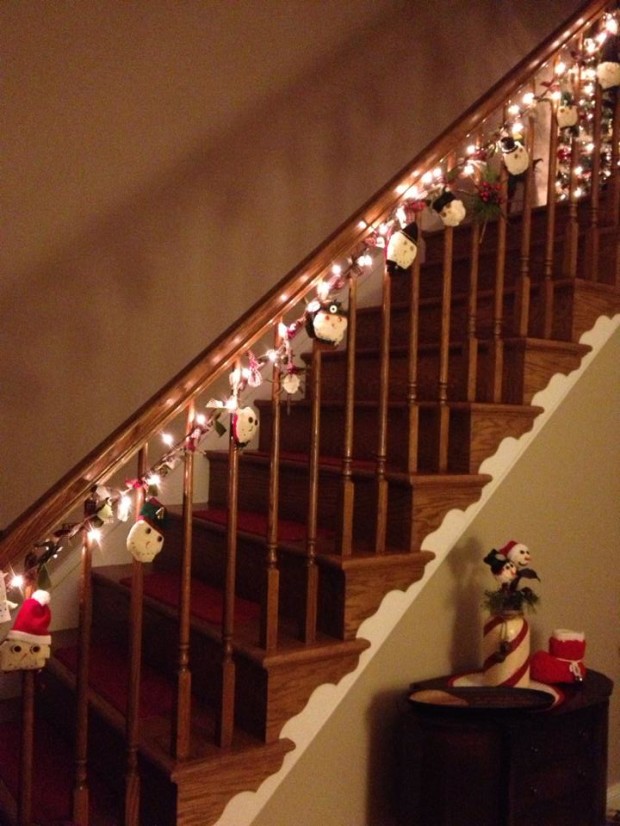 Mug Rug
I took another class as Kelly Ann's Quilting and learned even more new sewing skills, which allowed me to make this cute little mug rug.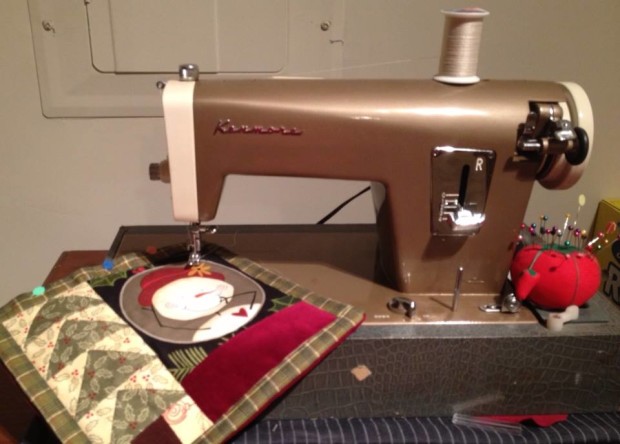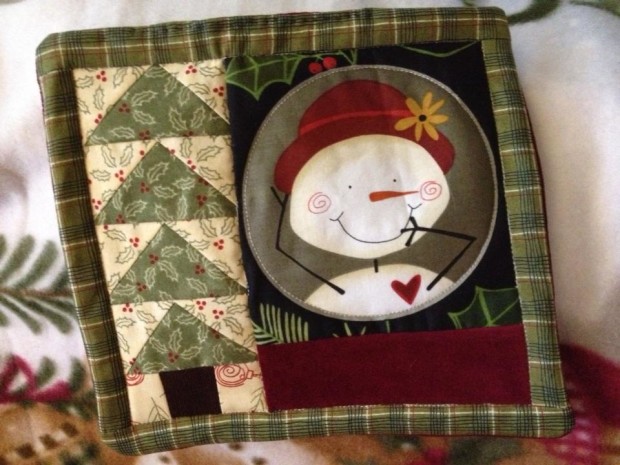 As much as I loved the mug rug, I decided she should go live with Amy.
And that's it for the snowman explosion of 2013. LOL.