After the recent water pipe incident at the WV Place, and in light of the continued below-freezing temperatures in our region, Hubby and I decided we'd better go see how the place is holding up. It's about a 1.5- to 2-hour drive from here. Since we weren't planning on hanging around, we left the girls at home.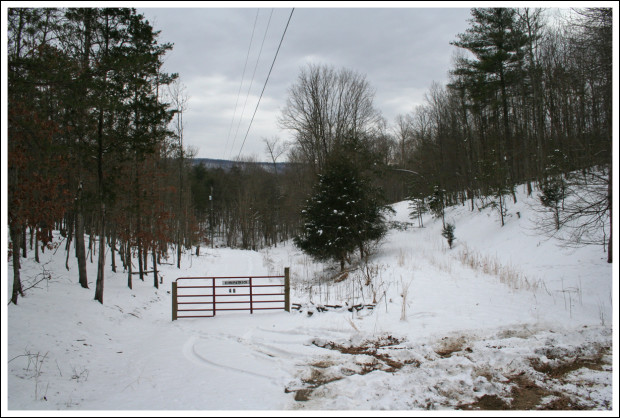 Despite having a four-wheel-drive vehicle, we decided to play it safe and walk from the road to the house rather than chance getting stuck in the driveway. Our house isn't exactly in an easy-to-reach spot. It could take MONTHS for a tow truck to find us.
Okay, maybe not months. Or even days. But it would have certainly required more time than we wanted to waste. Especially since we were both hungry.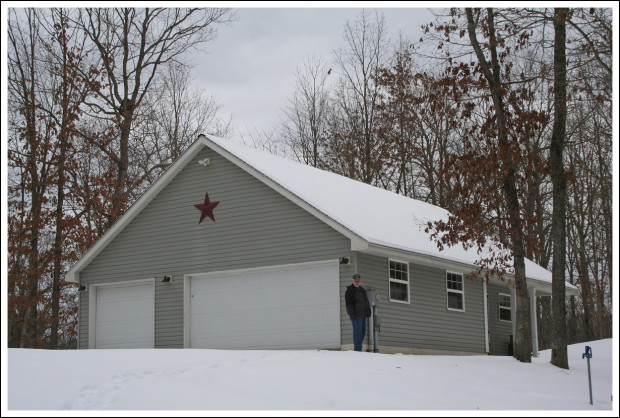 It was comforting to see that it's drying out quite nicely inside.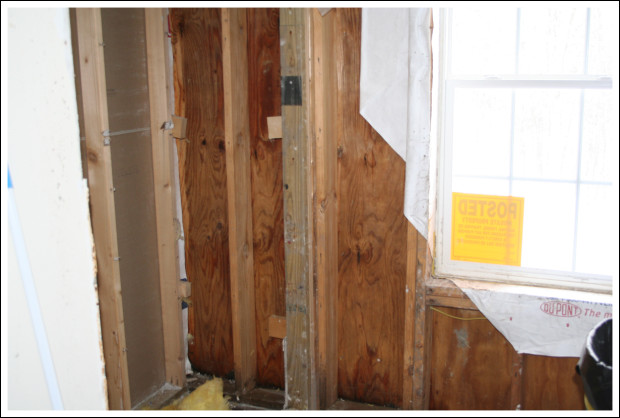 Compare the image above with the following shot, which was taken a week ago, and you should be able to see the difference.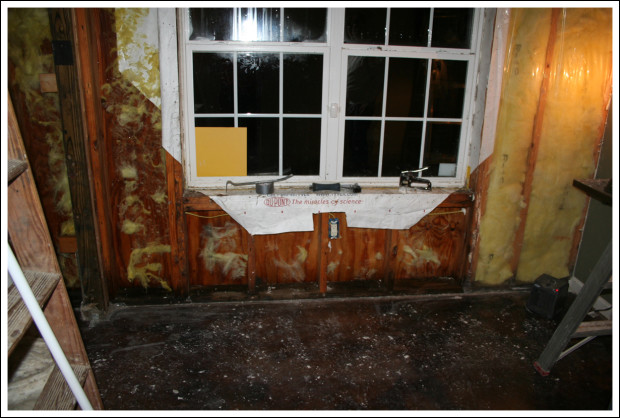 All the bits of fiberglass insulation that had been frozen to the saturated boards was easy to brush off.
There was no need to hang around — yay!!! — so back down the driveway we went.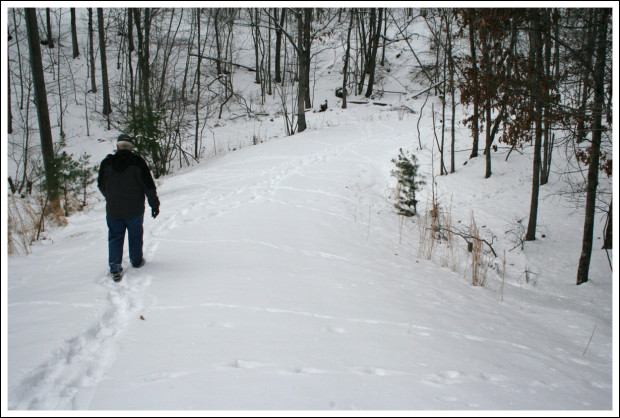 You can how busy the deer have been.
We decided to take the long way home so we could grab lunch at the Star Mercantile in Wardensville, West Virginia.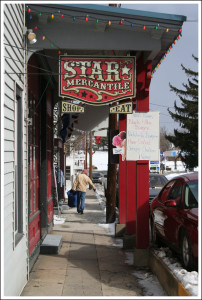 I'd happened upon this cute little restaurant about a year ago on the way home from a ski trip with my son, Eric.
There's not a lot to Wardensville (population ~300), but I've always had a soft spot for the place. I only recently learned that it's referred to as the "Gateway to West Virginia," apparently because of it's location about six miles west of the VA/WV state line on WV-55. Wardensville is only about 20 miles west of I-81 at Strasburg, Virginia.
Motorcyclists take note… WV-55 is one of my favorite motorcycle roads in Hardy County. About nine miles west of town, WV-55 turns into a superhighway (now labeled US-48), but Old WV-55 parallels the new road, snaking along the Lost River, under the very high overpasses, wending among impressive outcroppings of rock. The multiple twisties and elevation changes make for a FUN ride.
But back to lunch. There's a story behind the Star Mercantile, which serves up some mighty tasty comfort food…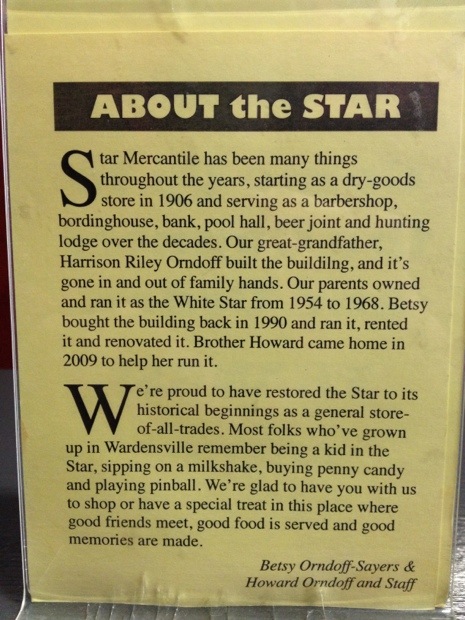 The food is good, the atmosphere is welcoming and friendly. They even have live music sometimes. We just happened to be leaving as musicians were setting up for the Saturday afternoon jam session.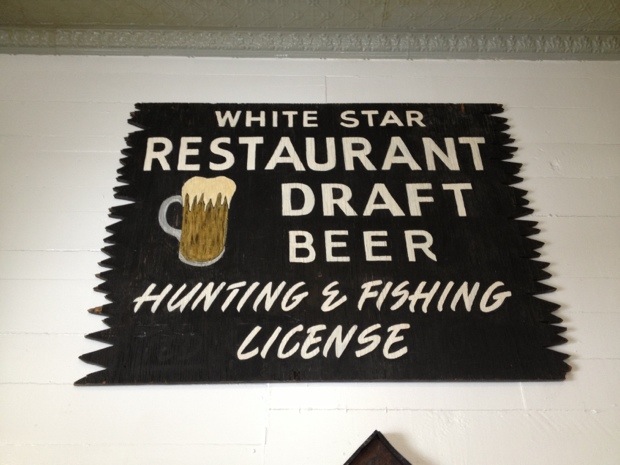 There's all sorts of stuff adorning the walls, some of which is for sale. In fact, it really is a general store of sorts, and quite a bit of stuff is for sale. They feature locally made crafts and food items as well as a wide assortment of other treasures. There's a giant bear just inside the front door, too.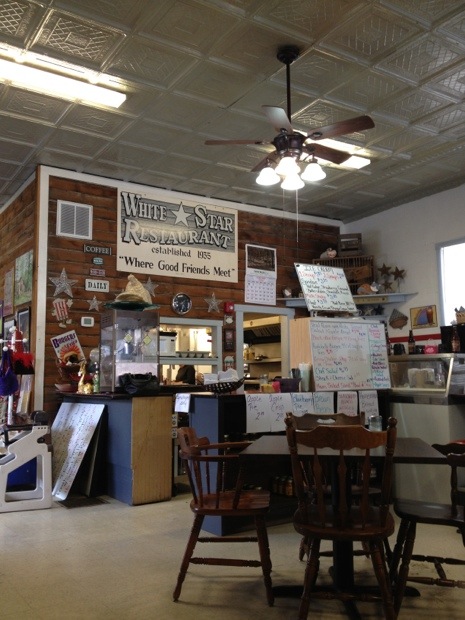 Hubby ordered a cheeseburger and I got a steak and cheese sub.
The only negative was being served crinkle-cut fries. Neither of us typically care for those. But these were perfectly cooked (they're usually served limp and half-raw), so I can't really complain.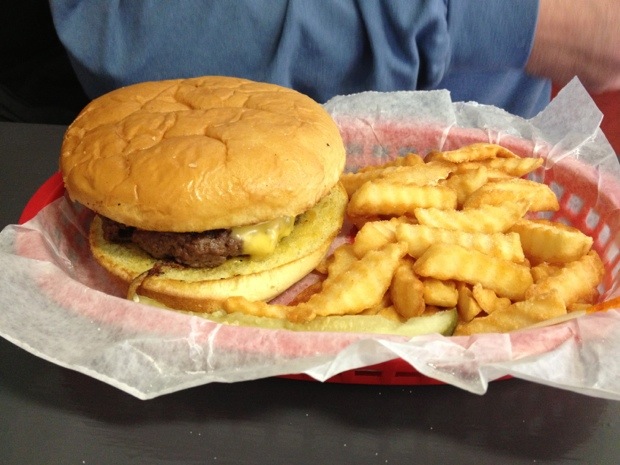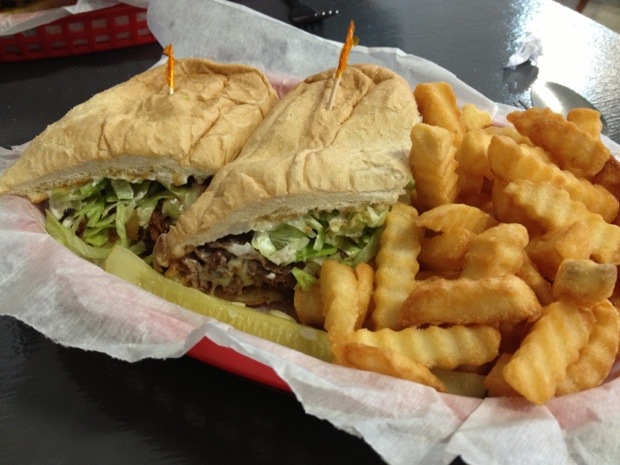 Neither of us had room for dessert, but we got two helpings of Bread Pudding with Whisky Sauce to go.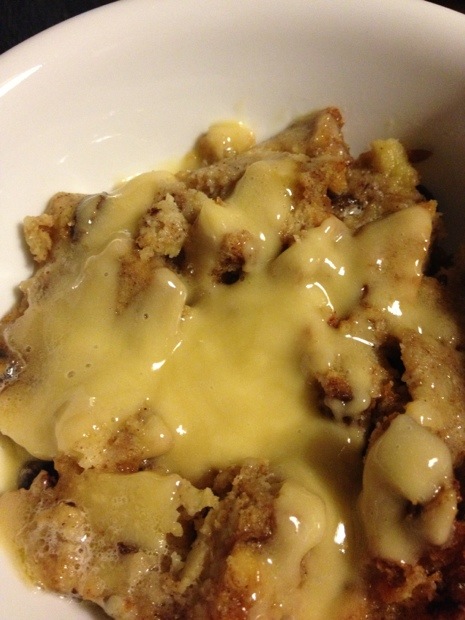 Hubby didn't care for his dessert (more for me!), but I really like their bread pudding.
All you local peeps… if you ever feel like going for a drive, Wardensville is slightly over an hour from Warrenton if you take US-17 west to I-66, I-81, and then WV-55. It's slower if you go through Front Royal and/or Strasburg.
And if you like seeing unusual stuff, a couple miles west of where the old and new roads split is a sign near where the Lost River literally becomes lost. Really. It sinks into an underground channel and then re-emerges a short time later as the Cacapon River. Weird, huh?
Other than the sign, there isn't a whole lot to see near the road. But if you're needing a bit of fresh air, the Trout Pond Recreation Area is a mere 13 miles outside of Wardensville. It's a nice place for a short stroll.
If you have more time to burn, you could also visit Lost River State Park , which itself is a lovely place, but that's 26 miles SW of Wardensville. Just remember to circle back to the Star Mercantile for some good eats.
I am constantly amazed at all of the natural beauty that can be found such a short drive from our new home.