We had a much-needed break in the weather yesterday. Temps climbed into the 40s. Can you believe it? It was fabulous.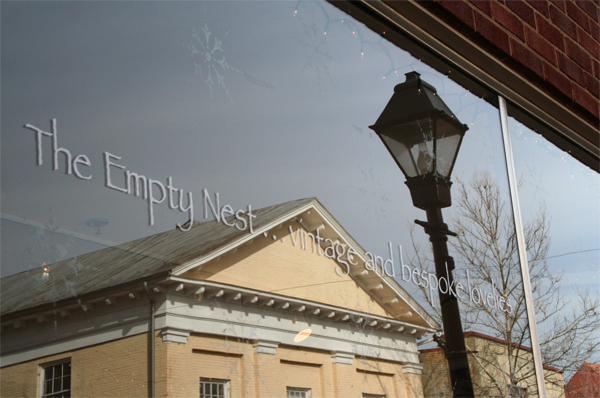 It was a great day to be out and about. And thanks to my friend Janet, who owns The Empty Nest in Old Town Warrenton, I got to see something really cool yesterday. Lacemaking! Demonstrated by five members of the Piedmont Lace Guild of Virginia .
In addition to paint, Janet loves vintage textiles. She LOVES them. Really.
I'm not sure how Janet met/discovered this group of ladies, but she invited them to do a demonstration at The Empty Nest.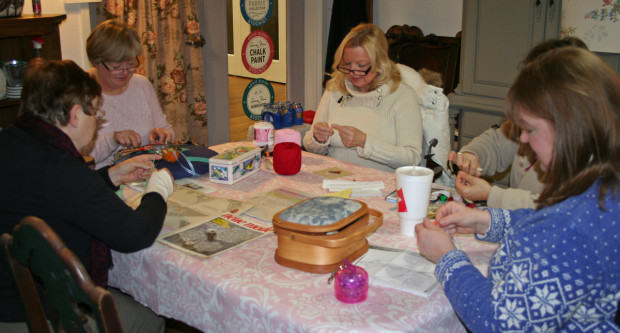 The image above shows the ladies. Clockwise, starting on the left: Elke Roeschke (Knitted Lace), Birgitte Tessier (Bobbin Lace), Joy Schaya (Needle Tatting), Anita Barry (Shuttle Tatting), and Bonnie Swank (Needle Tatting).
I've seen lacemaking before. Both of my grandmothers used to crochet doilies, Christmas ornaments, and such. But I never thought of their work as lace. It was, though. As I learned yesterday, lace can be made with various widths of thread. And crochet is only one of the techniques used.
Bobbin Lace
Seeing images of bobbin lacemaking Janet shared on her site is what made me want to see the demo.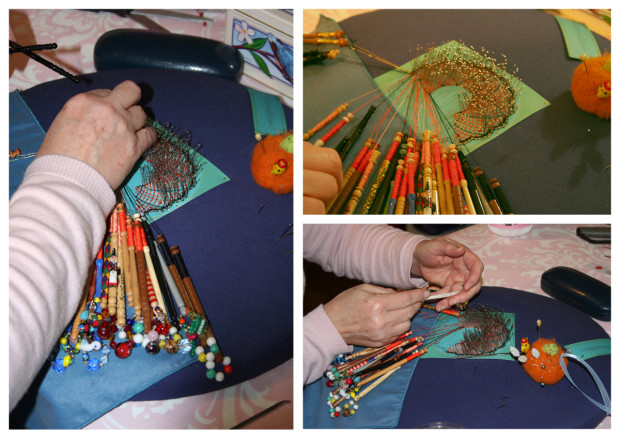 Look at all of those bobbins! Click on the image for a larger pic so you can see more of the detail.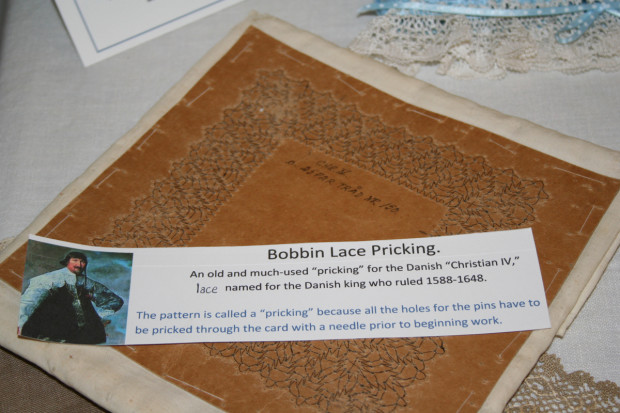 The pattern shown in the image above belonged to Birgitte's Aunt in Denmark.
Knitted Lace
It was quite interesting to see the various techniques.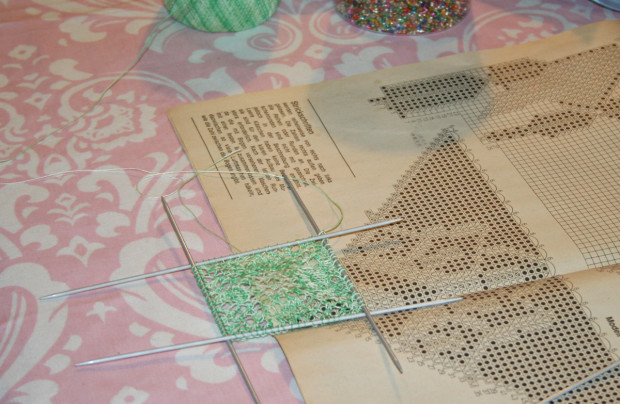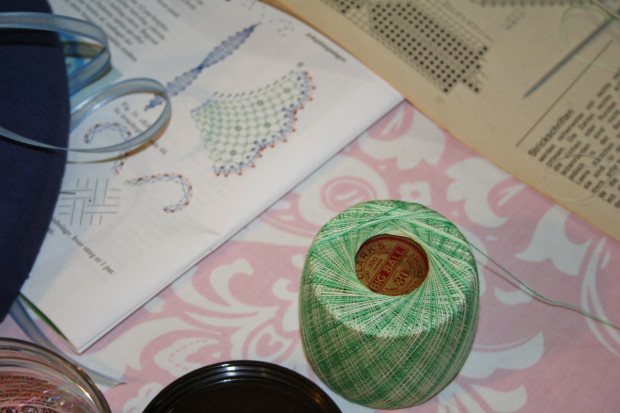 Needle Tatting
Bonnie Swank and Joy Schaya were both demonstrating needle tatting.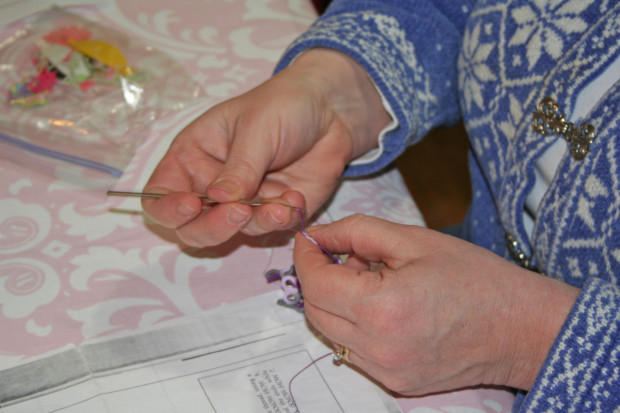 Bonnie very kindly and patiently explained needle tatting to me. It was fascinating to watch.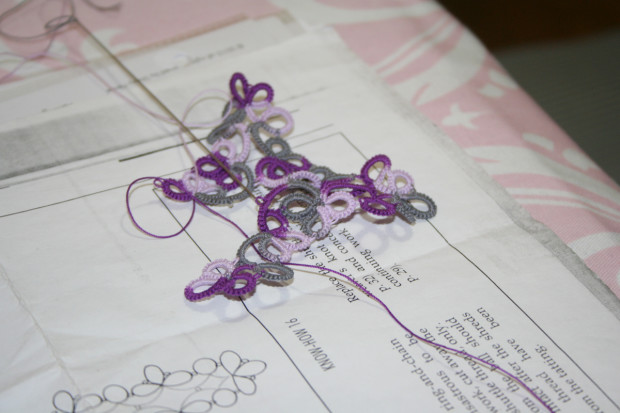 Joy Schaya was making little florets in case any children wanted an example to keep.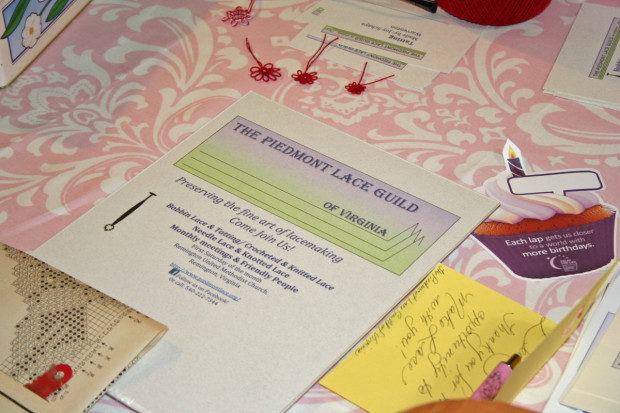 I was tickled to learn that the snowflake ornament I'd been admiring, shown in the image below, was made by Bonnie.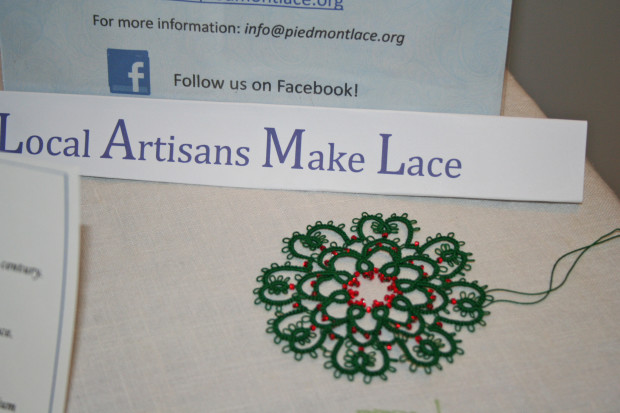 She said the ornament was an easy project (for her) and took about two to two-and-a-half hours.
Shuttle Tatting
Anita Barry was doing the shuttle tatting demo.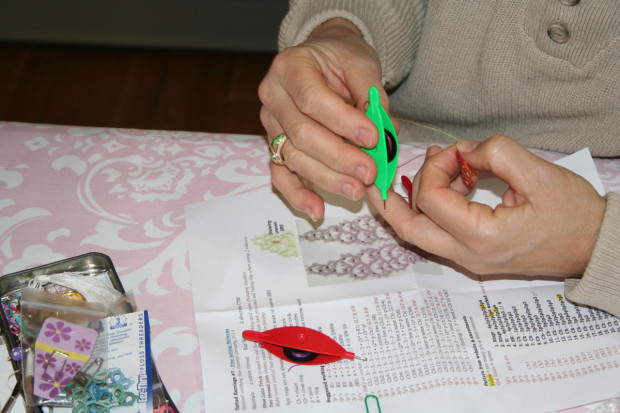 The ladies had brought a number of items for display, too.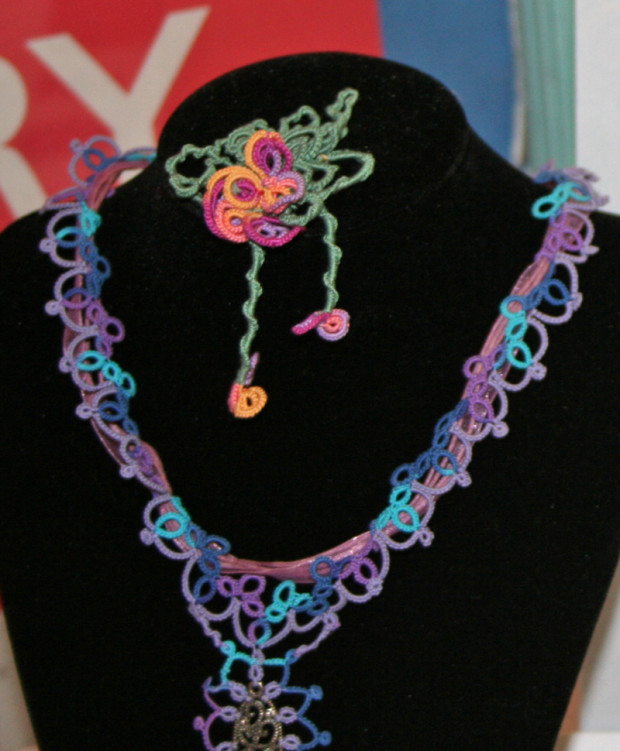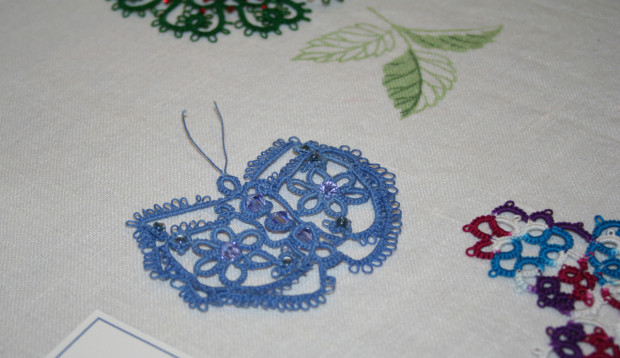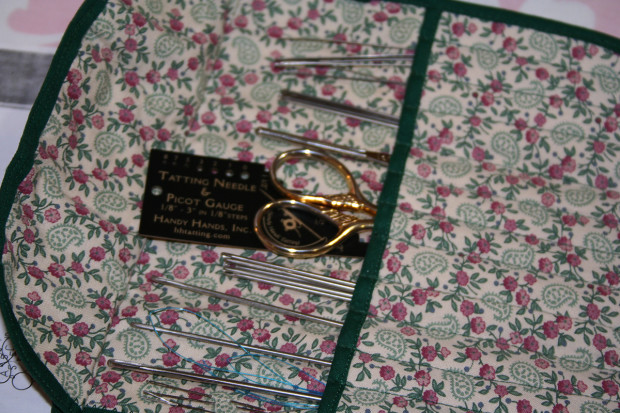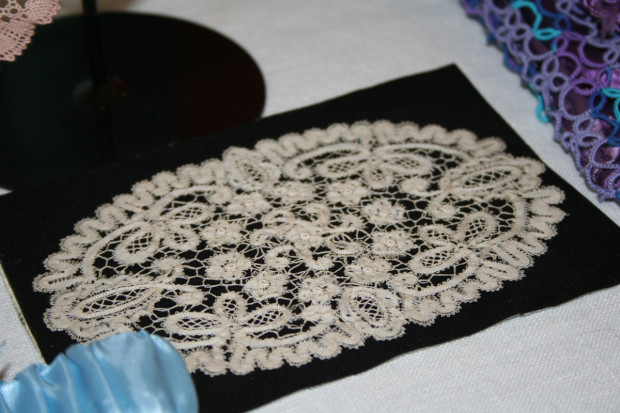 It really was something to see. Thanks again, Janet, for hosting them. And a huge thanks to The Piedmont Lace Guild of Virginia for the very interesting demo.
To learn more about the guild, visit their website — http://piedmontlace.org/. New members are welcome at any time. If you sign up, let me know.  If I didn't already have so many hobbies, which I don't have enough time for, I'd join in a heartbeat. I think making lace would be awesome. How about you? Help keep a dying art alive!