I've said this before, but I have to say it again because it really IS true… I meet the coolest people.
Several months ago, my friend Janet hosted a ladies craft night. One of the people she invited, who'd I'd never met, was Connie. I took an immediate liking to Connie, who'd just come from helping with a Greyhound Rescue transport. As we chatted, I discovered that she lives in a really old farmhouse, had restored the barn on the property, is in the process of restoring the house, paints furniture, loves dogs, etc. Sounds like my type of gal, right?
Connie has a blog, too (more on that later). After reading her blog a few days later, I was even more intrigued. I was also determined to pay her a visit one day. Unfortunately, Connie, who describes herself as "a Certified Rosarian, a Master Gardener, a carpenter, a remodeler, and a dreamer," lives further away from Warrenton than most of the ladies I've met and talked about here. So I haven't really had a good opportunity to visit.
Fast forward to yesterday. We got another decent Spring day. Temps were forecast in the 70s. After Hubby told me he had workshop stuff to take care of, I decided to ask my new pal, Dottie (who got a motorcycle for Christmas and recently obtained her motorcycle learner's permit) if she wanted to go for a ride. She readily agreed.
In a moment of brilliance, I asked Connie if we could pop in for a visit. I was thrilled when she said, "Sure!"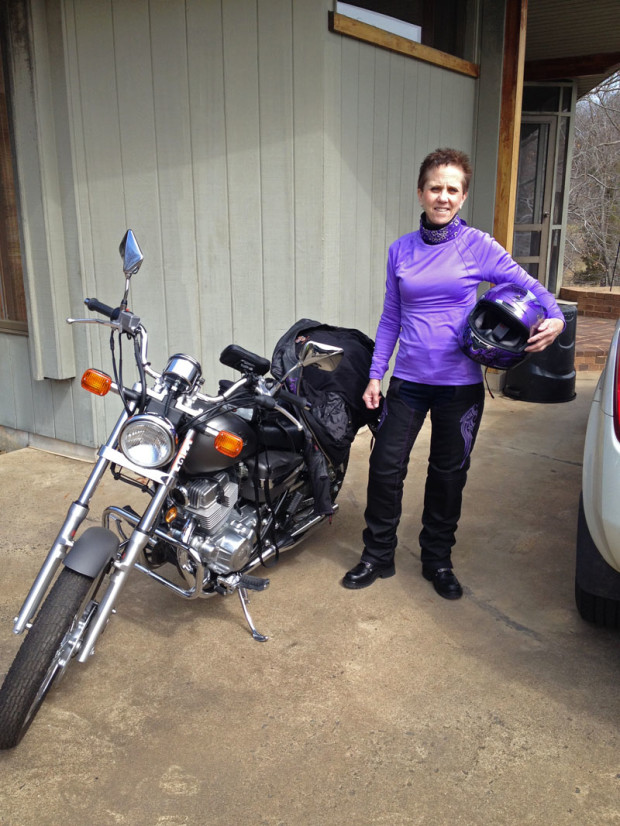 One of the first things I told Dottie, when she started talking about getting a bike, was the importance of proper gear. I used to be one of those people who wore a t-shirt and jeans to ride. And a helmet, of course. I NEVER ride without a helmet, even in states where it's legal. Thank goodness I came to my senses about protective gear, too.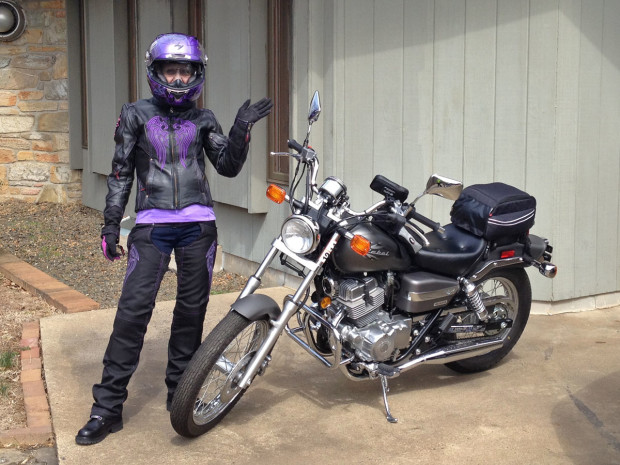 ATGATT stands for All The Gear, All The Time. It isn't always comfortable, or convenient, but it's safe.
After snagging a few pics at Dottie's house, we headed into the town of Remington for lunch.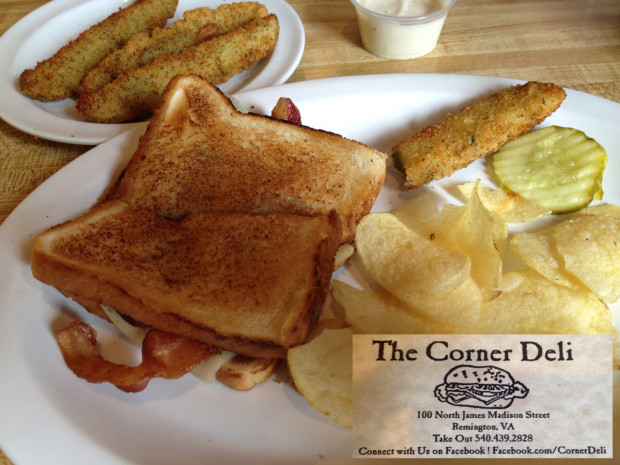 I was super tickled to see fried pickles on the menu. I was even more tickled when Dottie introduced me to our waitress, Flo. How often does one get to eat in a cute little corner store/deli that offers fried pickles served by a gal named Flo?
As we ate, we planned our route to Connie's place. I forgot to tell Dottie about a critical photo op, so she thought I'd missed a turn. Really, I just made a slight detour because I needed to stop for a pic with the local Giant Roller Skate.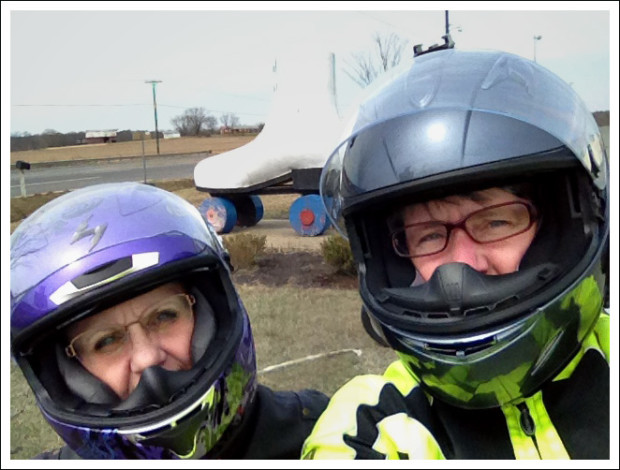 At first, when I told Dottie why I'd stopped, she thought I was nuts. But she got into the spirit pretty quickly and joined me for a selfie with the giant skate. She even posed for her own picture with the large, four-wheeled footwear.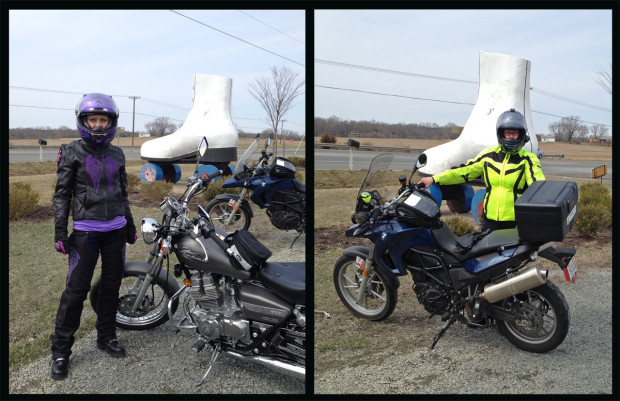 I'll have to get her to Dinosaur Land next (I still haven't been there). I'm sure she'd enjoy the Farnham Colossi, too. 🙂
After that quick photo stop, it was on to Connie's in Hartwood. If you visit Connie's blog, you can read all about her passion for roses (Hartwood Roses), historic house (built in 1848) and barn restoration, greenhouse (made largely from recycled materials), pets, etc. She paints furniture, too.
I never did get a full-on shot of the front of the house, but you can see that on her blog. I did grab a few nice images, though.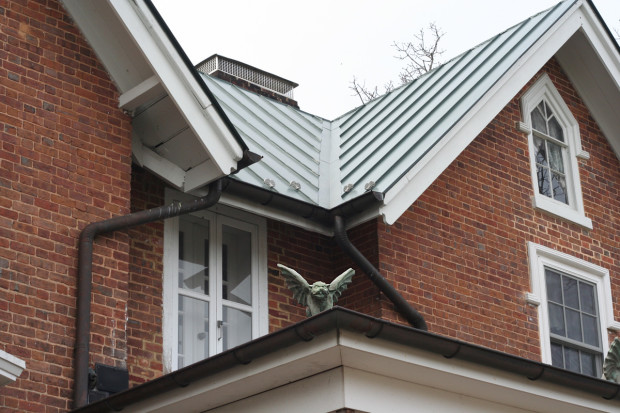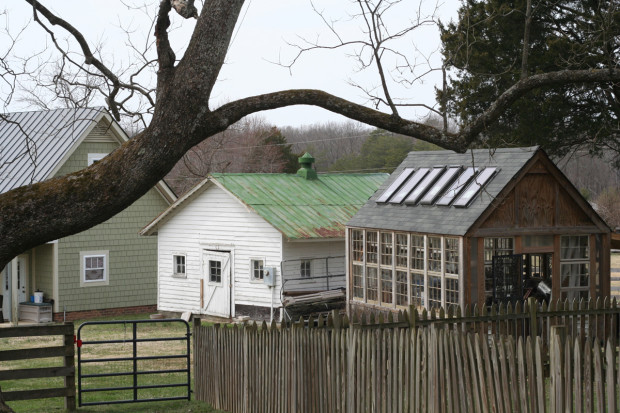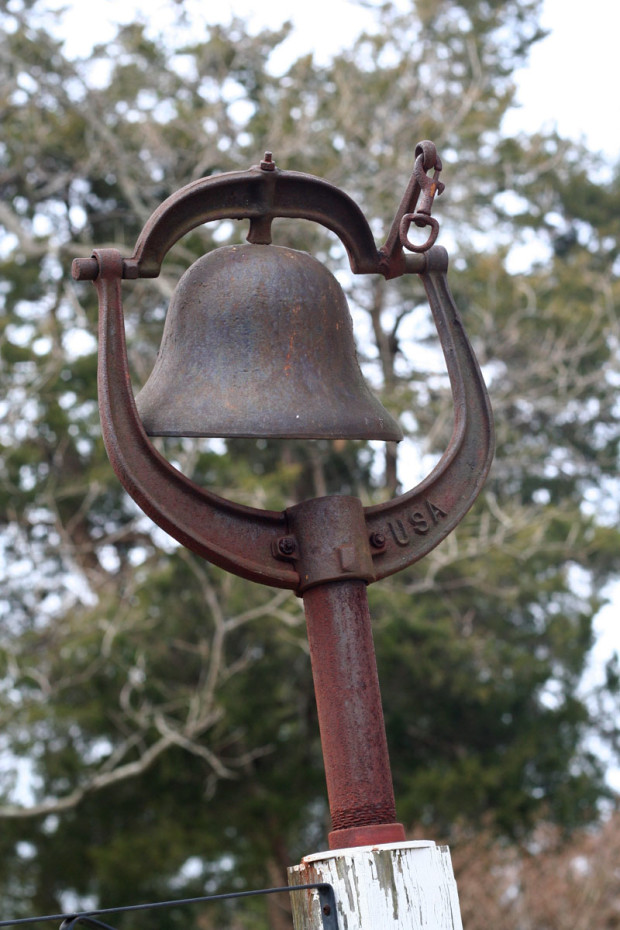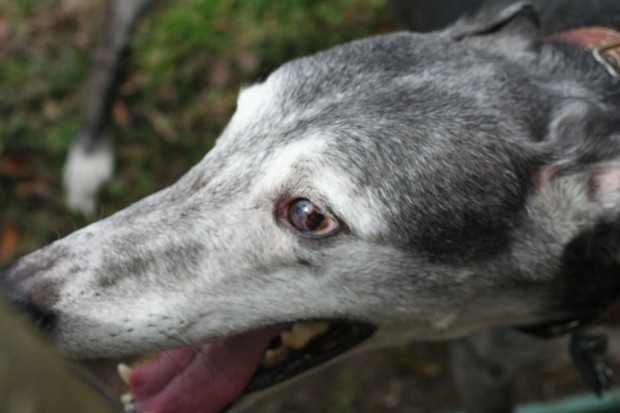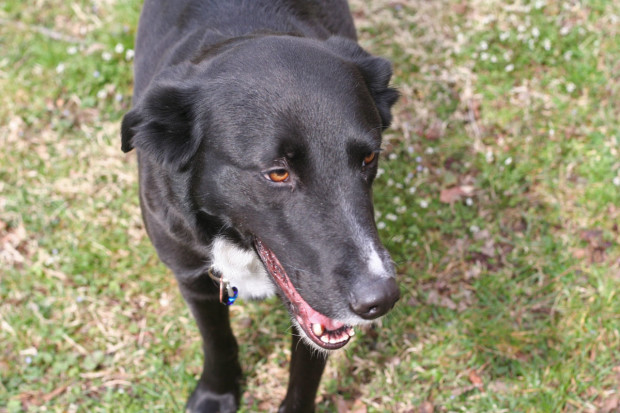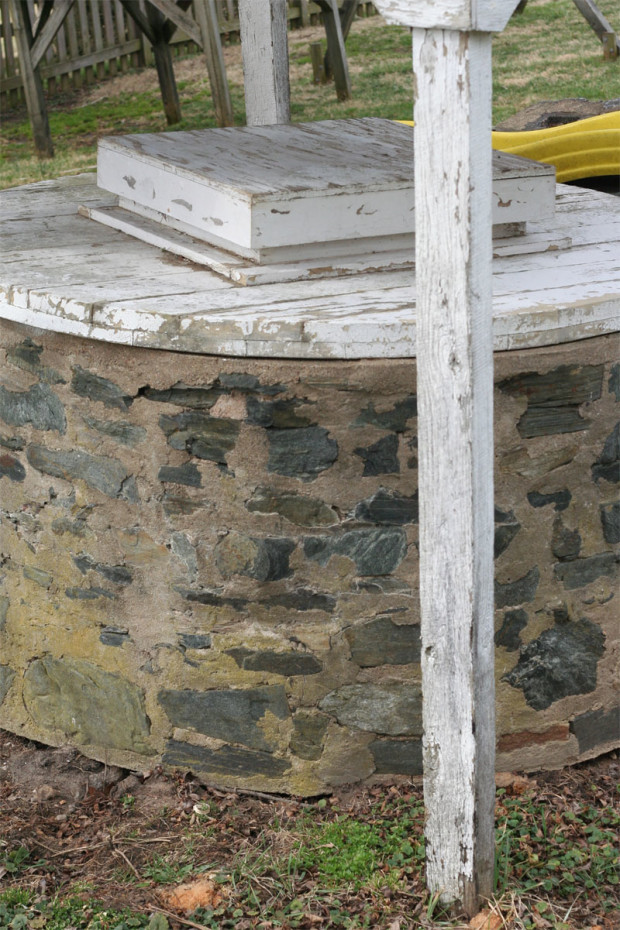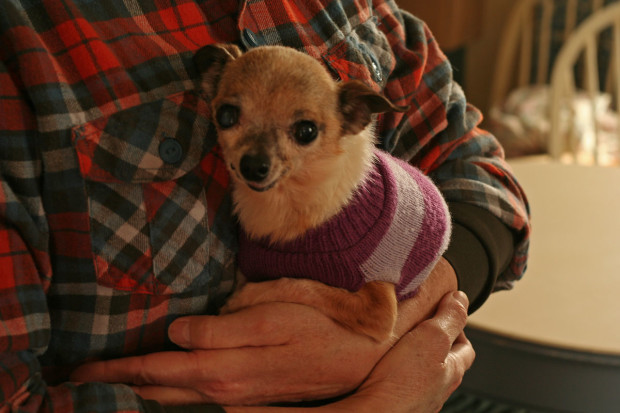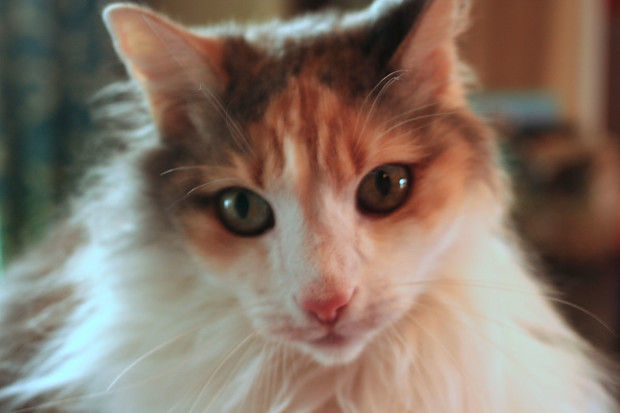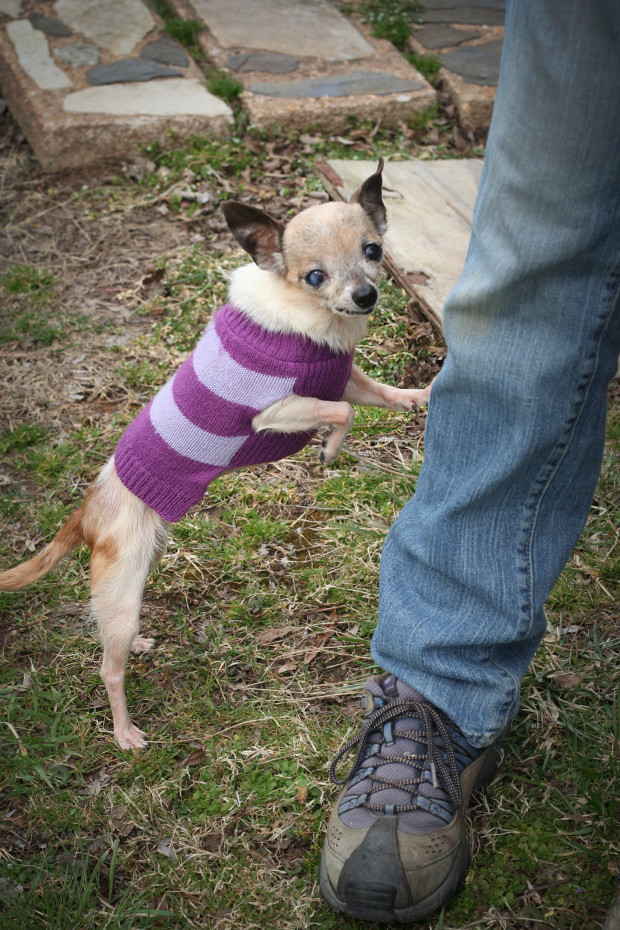 Connie showed us around the house and yard a bit … AMAZING … and we saw some of her in-progress painted furniture pieces. We met her husband, Steve, briefly, too. We were going to go see the barn, too, but ran out of time.
We really enjoyed our visit and I look forward to returning. Connie is a dynamic, fun, welcoming lady. Yet another one of the very cool folks I've met since moving to Virginia.
I captured this last image at Dottie's house before making my way back home.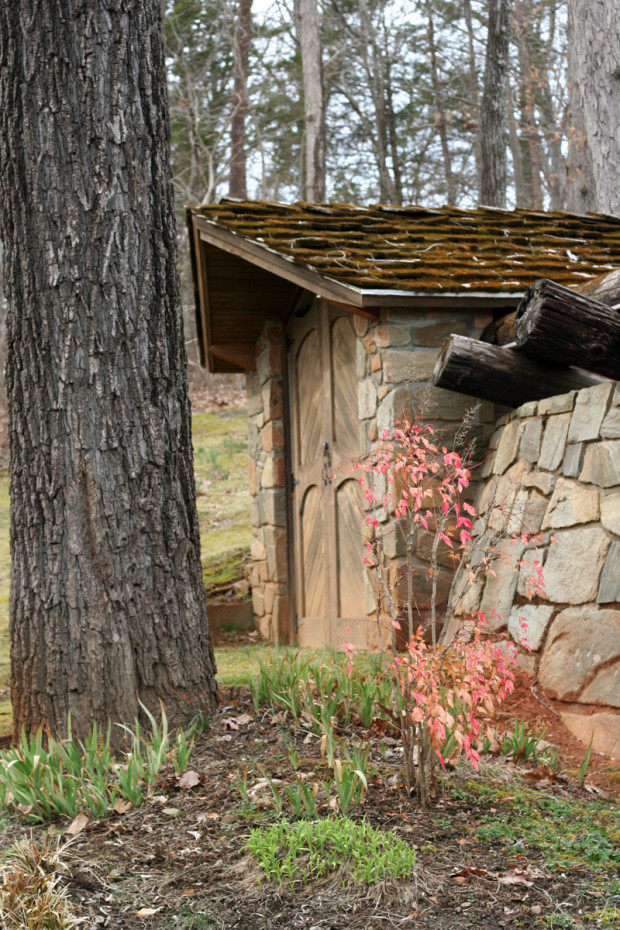 I'm so glad we got out for a ride. Dottie did well. She said she "grew up on" dirt bikes, so I figured her transition to blacktop wouldn't be too tough.
It got cold again today and a nor'easter is headed our way. As of now, we shouldn't get much snow. Fingers crossed that holds true. Still, it's going to be a cold week here in the Virginia Piedmont. Sigh…