This past weekend my friend, Brad, came for a visit. He arrived on Thursday evening, but had to entertain himself on Friday as I was working. Friday evening, he, Mike, and I went to our favorite local dining establishment — El Toro! — for a yummy dinner. Saturday, Brad and I left Hubby at home — he has a project going in his workshop — and went on a hike.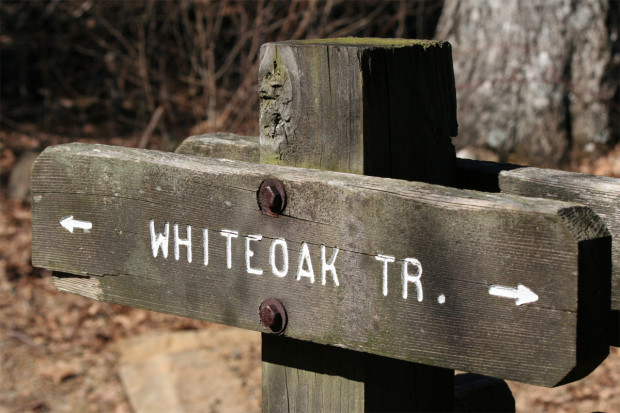 Brad slept in on Saturday, so I had plenty of time to research the right hike. I opted for Whiteoak Canyon. The guidebook described the trail, which provided access to Whiteoak Falls, as not too strenuous, but did warn that the hike back up to the trailhead was a bit steep in spots.
There's nothing like a waterfall hike to make you realize just how badly out of shape you are!
We stopped at Safeway here in town for some picnic fare — cheese, sausage, a baguette, olives, peppadews, and water — and then drove out to the park. It's quite convenient living just 35 miles from the park's Thornton Gap Entrance.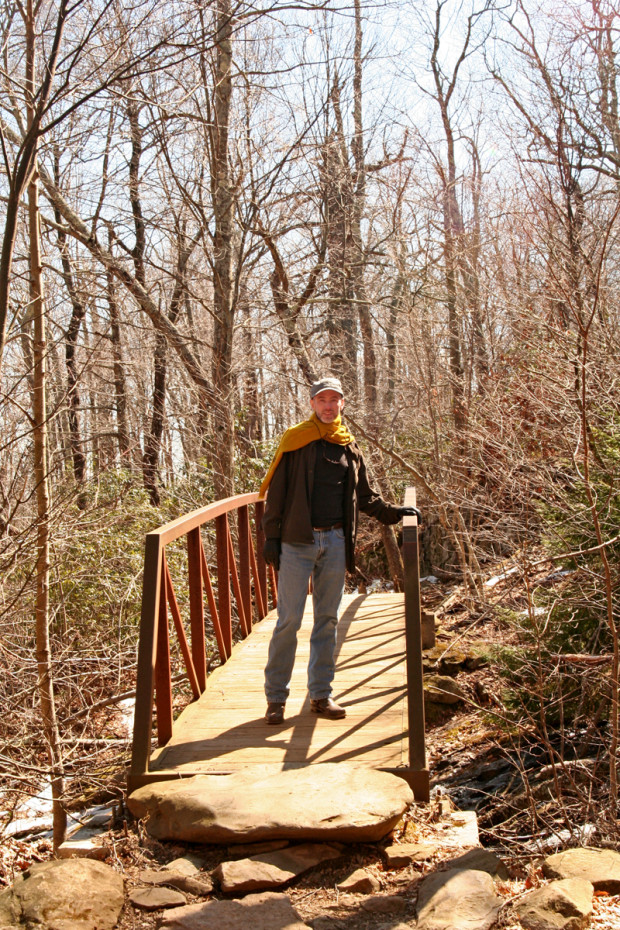 Temperatures were in the upper 50s/low 60s on the trail, which, in my opinion, is perfect weather for a hike.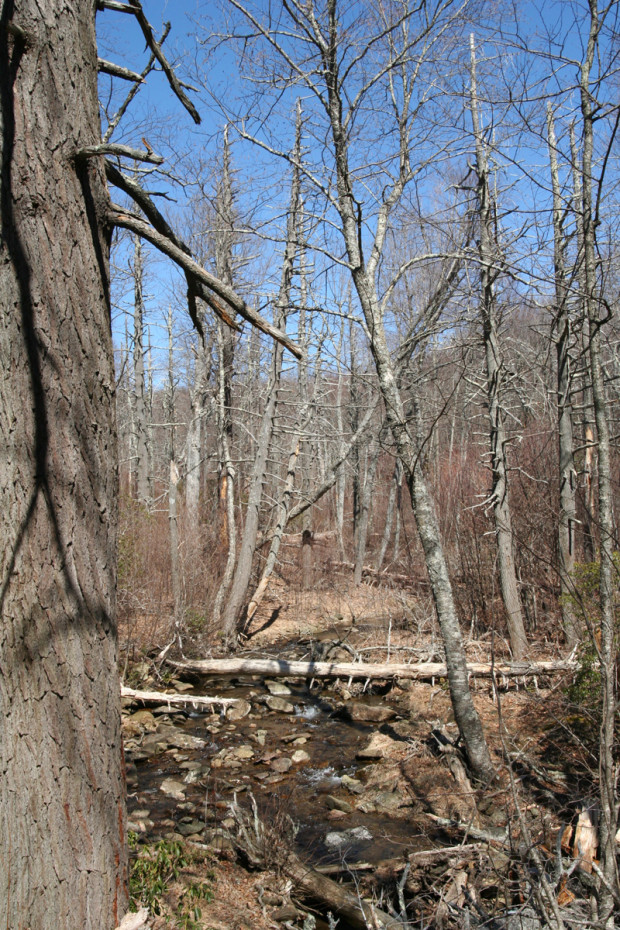 It's still winter, so most of the trees are still bare. The big, dead tree (aka snag) I suspect is an Eastern Hemlock. According to the Virginia Department of Forestry, "Unfortunately, the hemlock woolly adelgid, an introduced insect, is taking a heavy toll on this species." Sadly, there were quite a few snags in the forest.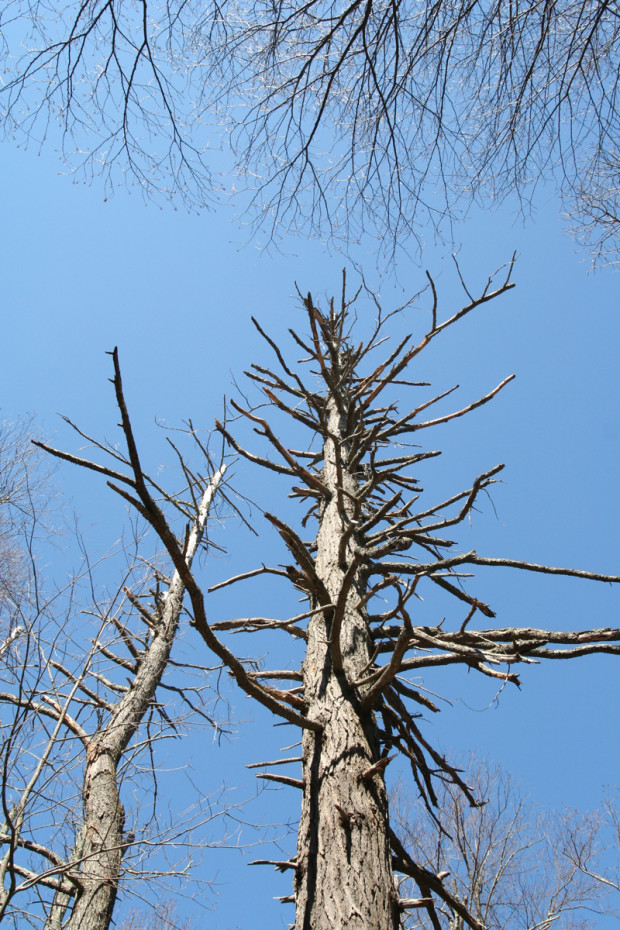 I LOVE the sound of a fresh mountain stream.
After we'd walked a ways, we spotted a group of large boulders beside a pool, which made perfect seats for our picnic.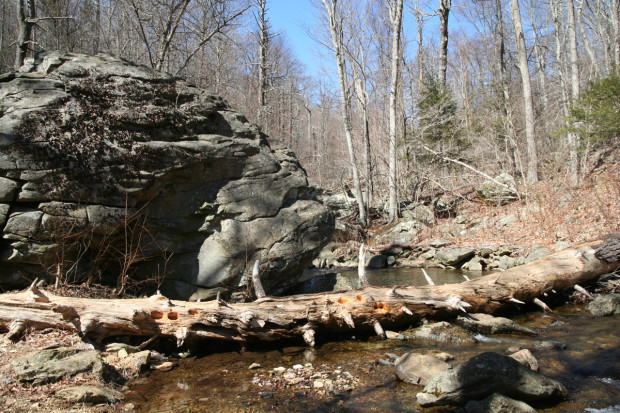 It was also a good spot for some photos.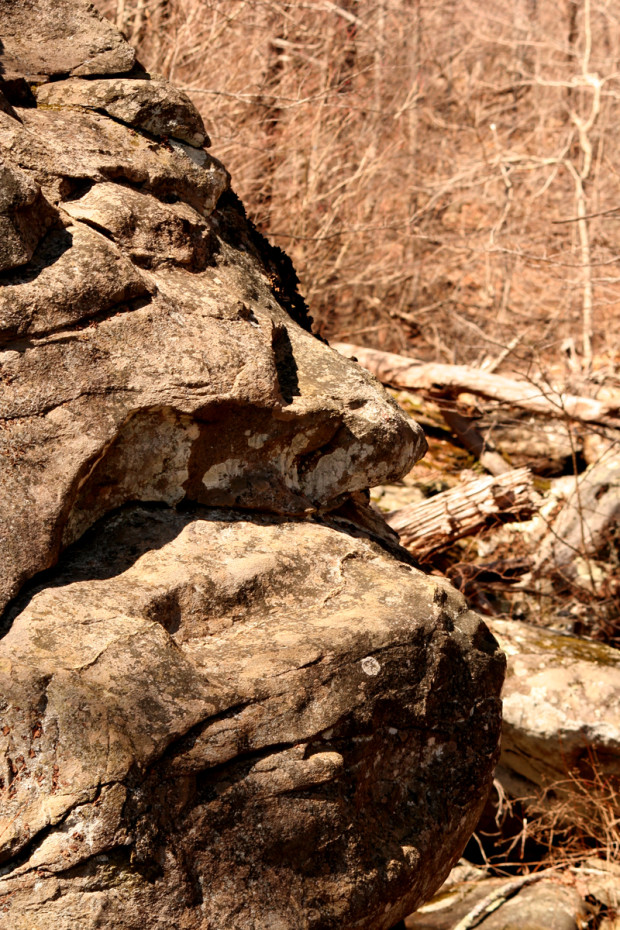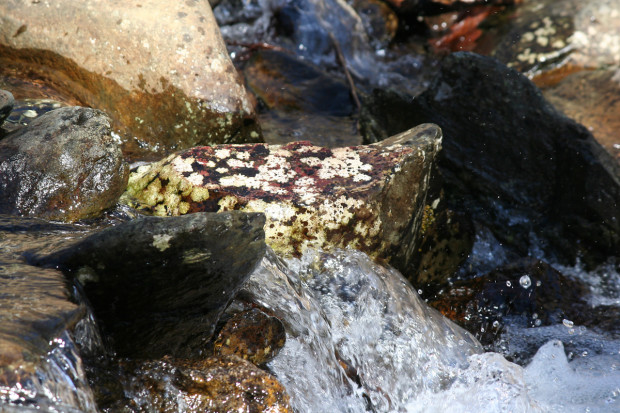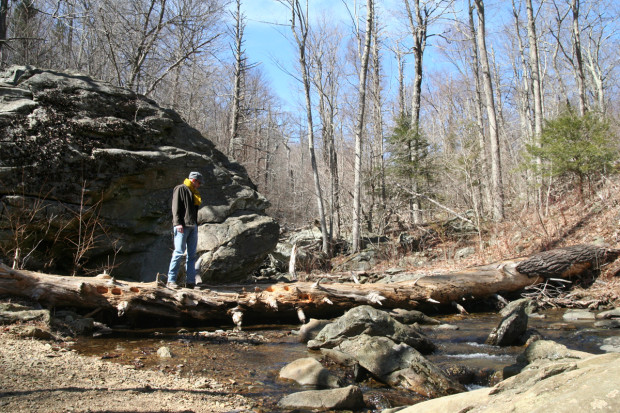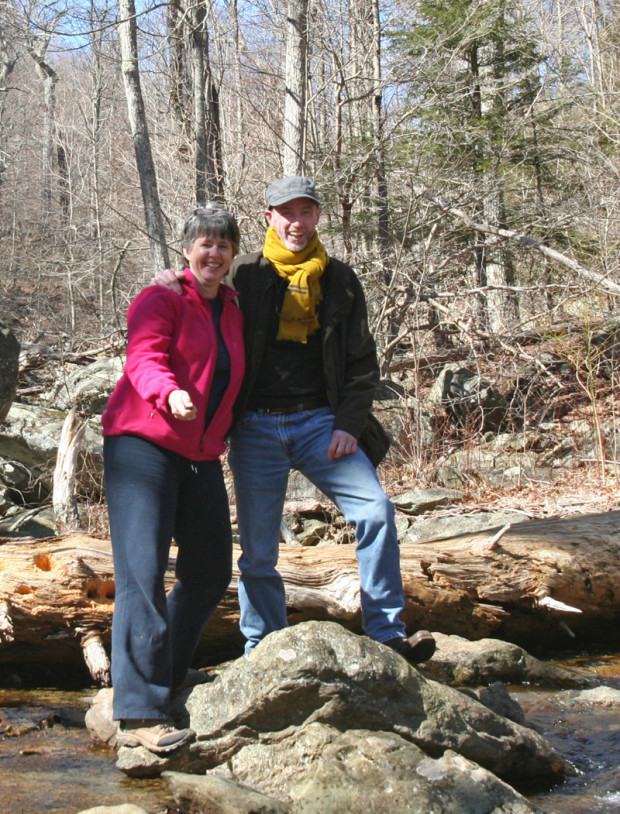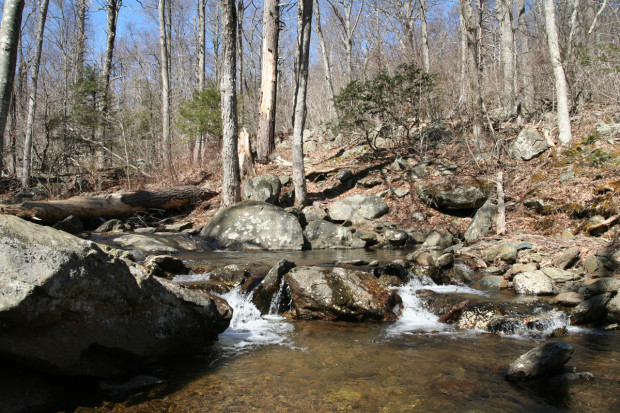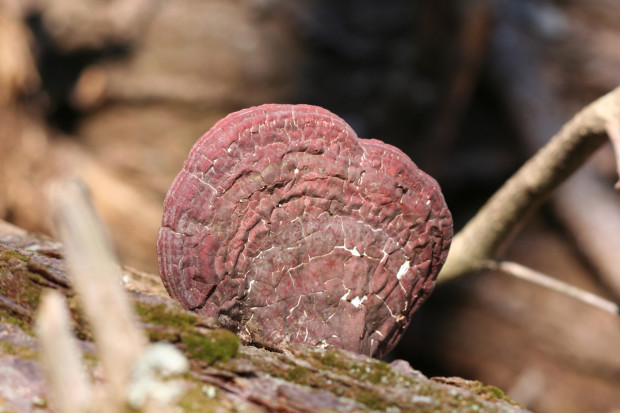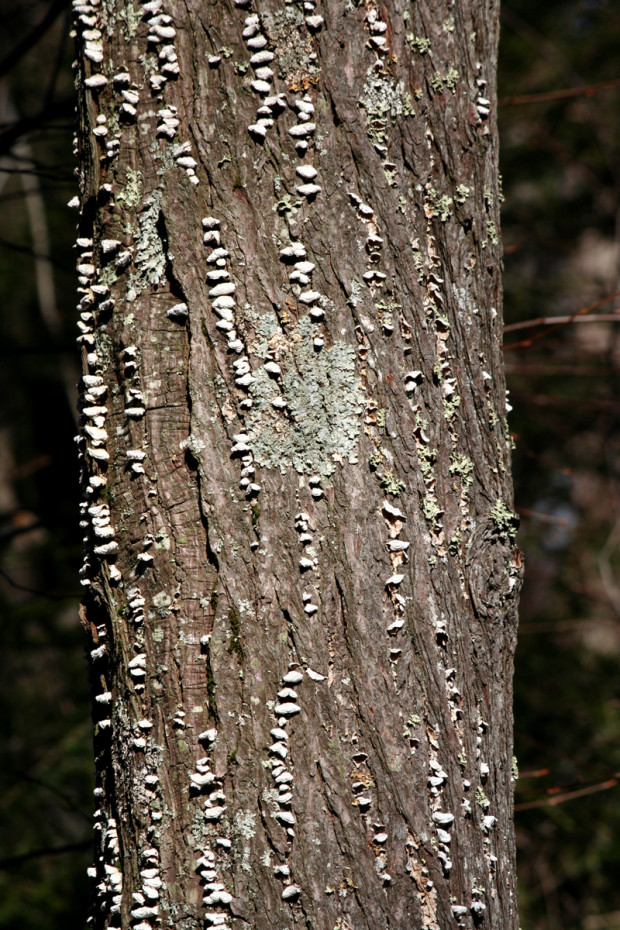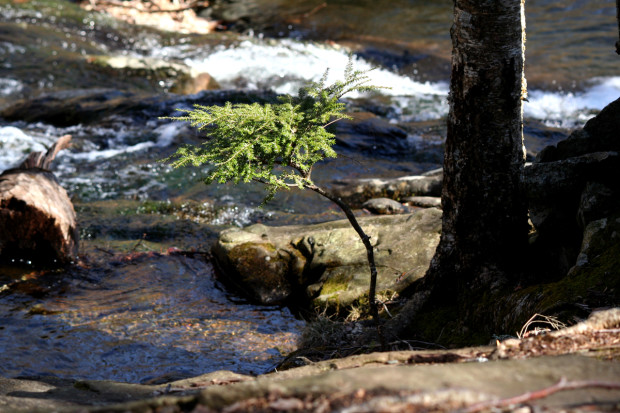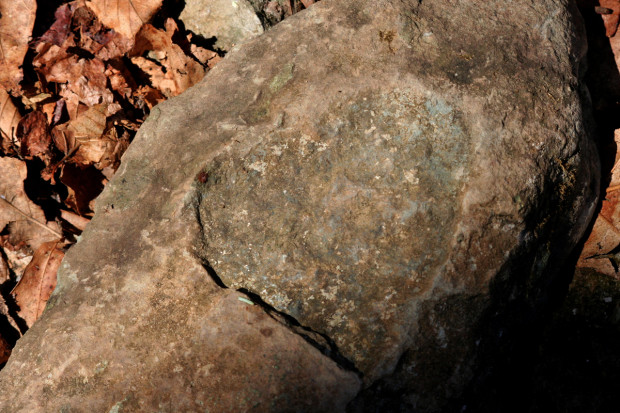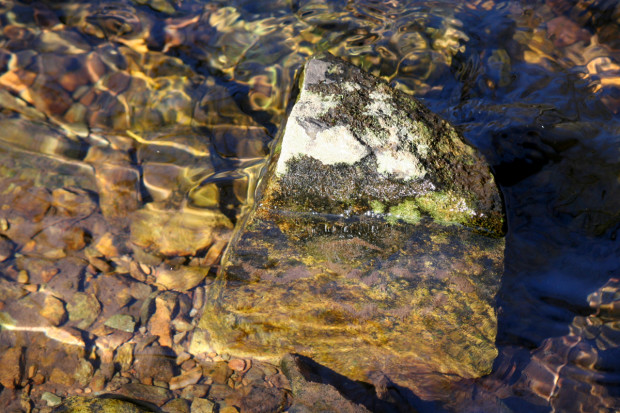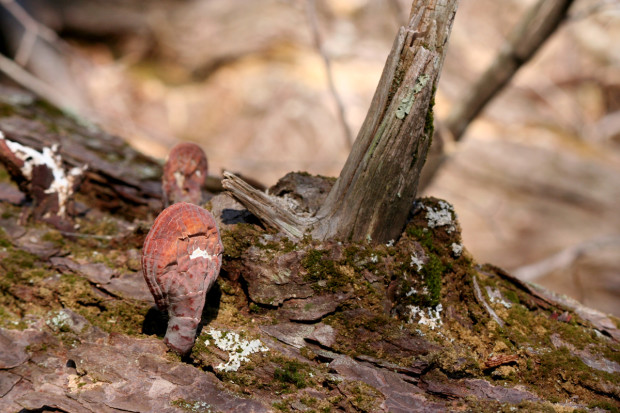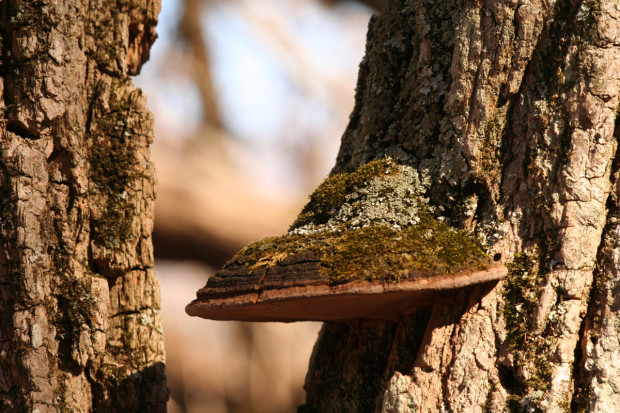 I'm not sure we ever made it to the lower falls. I'll have to hit that trail again soon. Perhaps when the Mountain Laurel is in bloom.
By the time we'd finished eating, it was getting late. I wanted to show Brad a bit of Fauquier County and we still had to get home in time for dinner.
We exited the park at Thornton Gap, headed east toward Warrenton and then north on 522, through Flint Hill, to Hume Road. I was hoping the longhorns were out at the Marriott Ranch. They weren't, but we did spot a small herd on Leeds Manor Road.
Of course, we had to stop for a closer look. And pictures.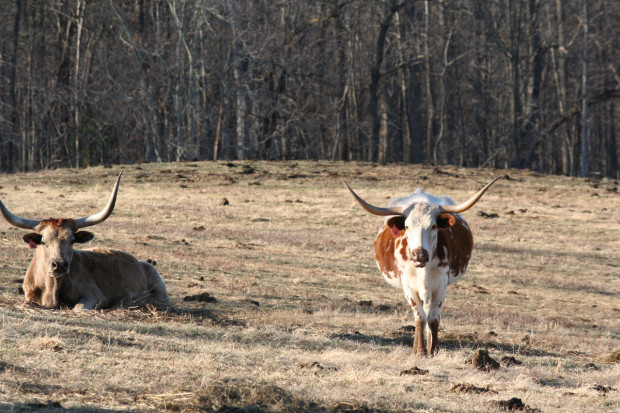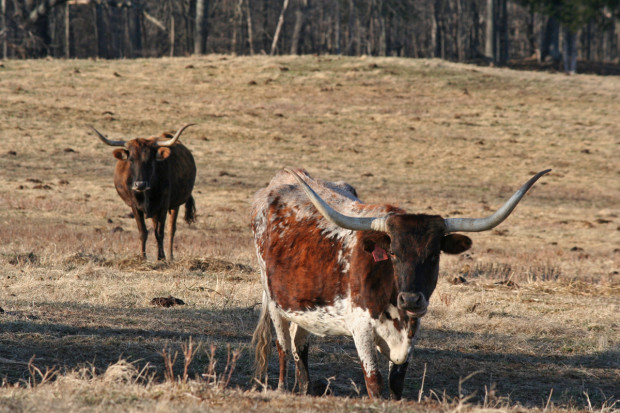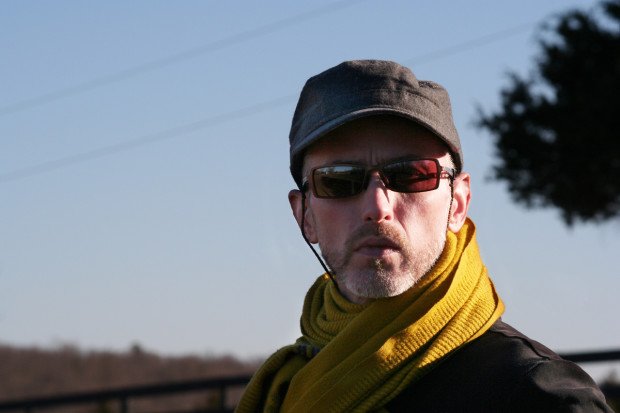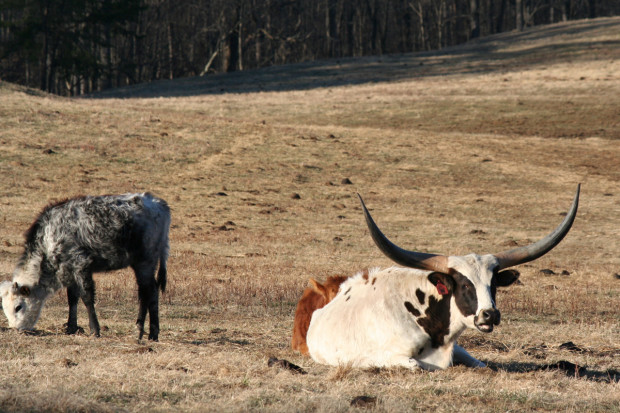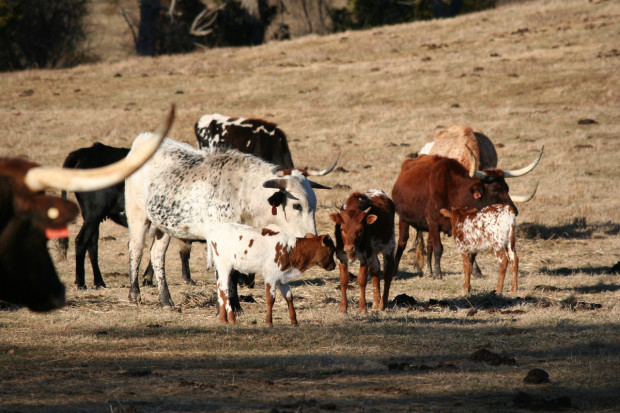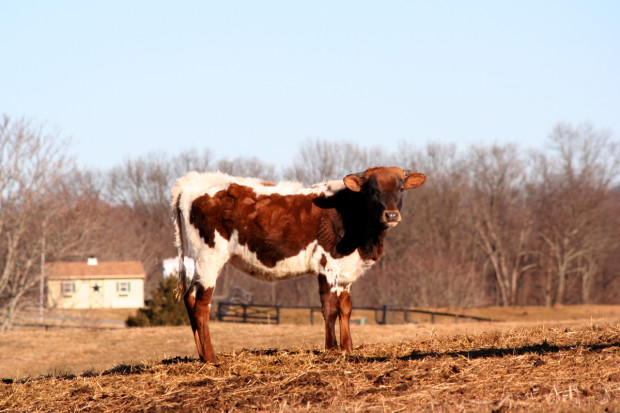 After a brief bovine visit, we continued on.
It was a lovely, lovely day. Brad and I have known each other for 32 years. We don't get to see each other nearly as often as we'd like. We'll both treasure this weekend for a long time.
I hope you were able to get out and enjoy some nice weather, too. Barely 24 hours later, we were hit with yet another snowstorm that dumped 10 inches of the cold, wet, white stuff behind.
Come on Spring!